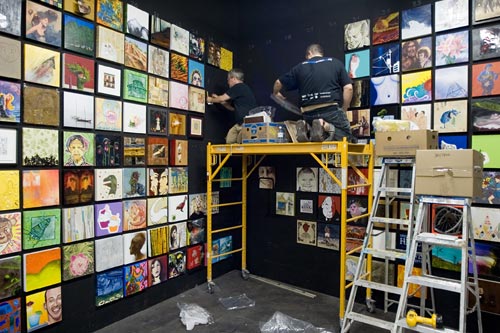 Earlier this week I went down to Queen and Ossington to document the hanging of over 1300 pieces for the 6th annual Square Foot Exhibit presented by AWOL Gallery. I put together a two minute video to document how much work goes into the set-up of the exhibit and include a sped-up Benny Hill montage of the final two walls being completed.
More images and time and dates of the exhibit if you continue reading.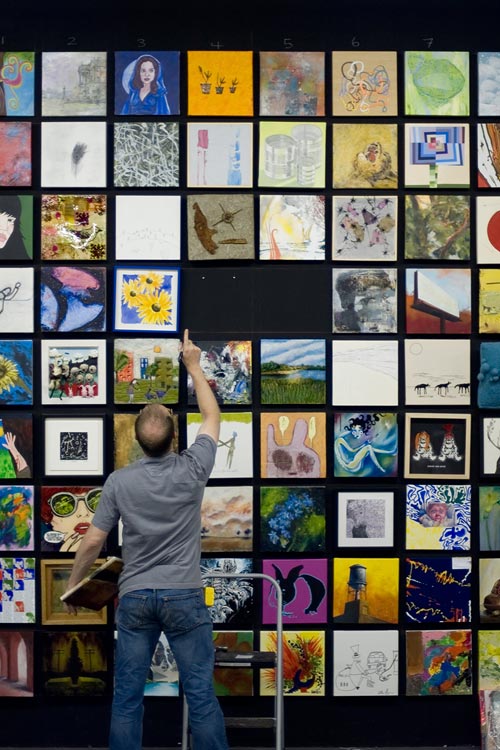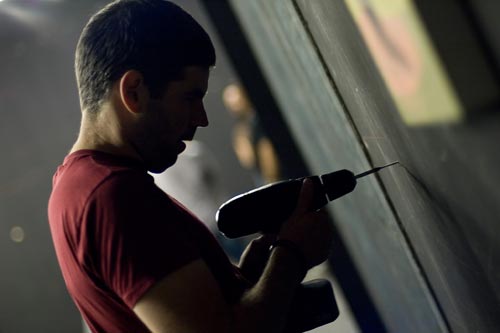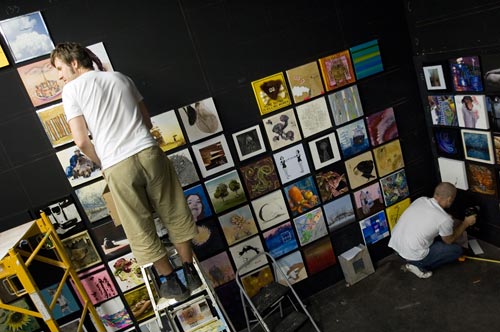 Can you spot me in this image?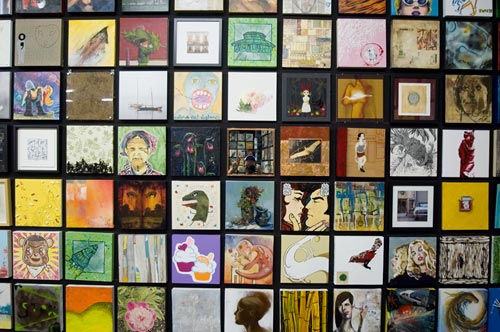 All the trash from all the packaging.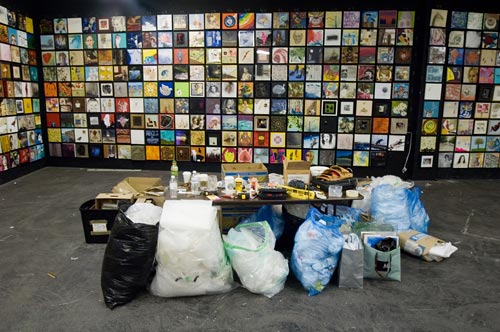 That blue image in the bottom left of this photo is called Silent Dilemma by Ela Steel. Check out her fantastic time lapse painting videos, very cool!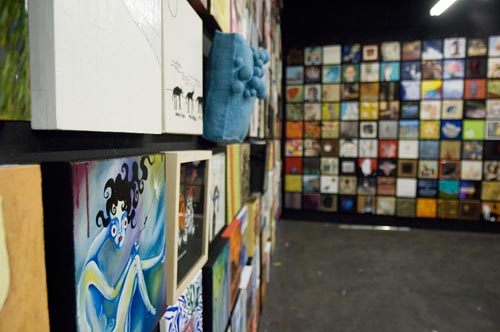 These next two photos are probably my two favorite frames from the time lapsed portion of the movie, they are hard to spot, so I wanted to show the bigger photos here: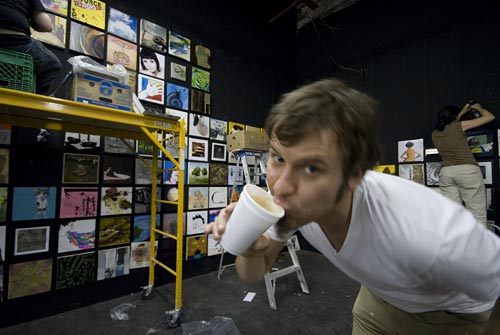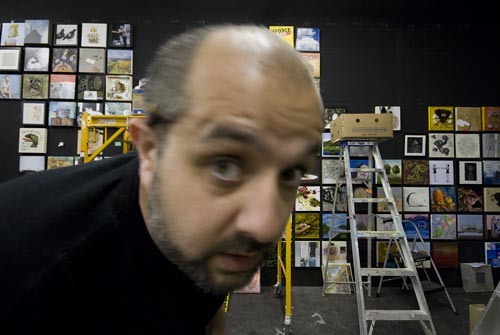 Watch the movie again and see if you can spot them.
Square Foot 2008
Exhibition Dates: August 16th – September 7th, 2008
Location: 100A Ossington Ave. 2nd floor (an off site venue just steps from the Gallery)
Gallery Hours: Thursday to Saturday 12 to 6pm, Sunday 1 to 5pm or by appointment
Opening Reception: Saturday, August 16th, 7 pm
Get to the opening reception early if you want to get in. There have been line-ups around the corner in previous years.
Check out my full post at BlogTO.