Toronto's Best Corporate & Corporate Events Photographer
From corporate event photography to professional headshots, at Joseph Michael Photography, I offer a range of photography packages to suit your business style and needs.
As a professional corporate photographer, I help Toronto-based businesses document all facets of their corporate events and work environment. The result is lively, on-brand photos that capture the purpose and spirit of your business.
Professionally Photograph Your Corporate Event
Book your event today to reserve your date!
Ready to capture your business event in style?
Whether it's a fancy soiree, a holiday party, a restaurant opening, or just a friendly outing with co-workers, I deliver professional, stylized photos that will bring the occasion to life.
With a mixture of curated and spontaneous shots, I'll work with you to determine the right style of shoot for your business – and cater those shots to fit the uniqueness of any event.
Contact me to discuss the details of your event today!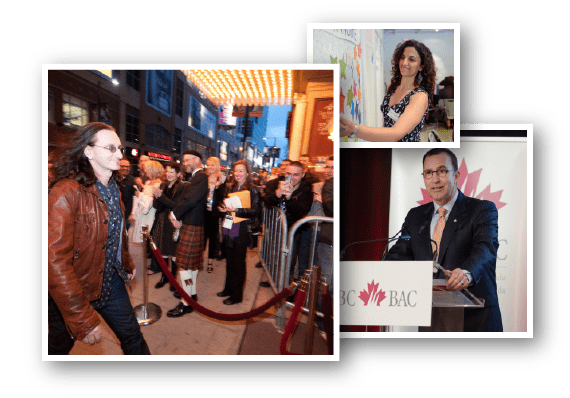 What makes Joseph Michael Photography different?​
Why Work with Joseph Michael for Your Corporate Event?
With more than a decade of experience in shooting corporate events, Joseph Michael Photography has become the go-to photographer for businesses in Toronto.
I understand just how important it is to document your event and to create lasting memories and timeless photos. I'll work to capture both formal shots of your event, as well as more candid shots, giving you the most well-rounded and authentic images.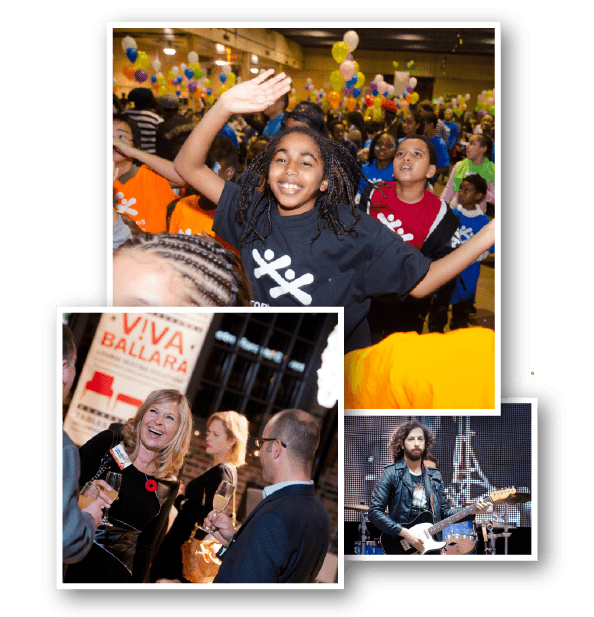 Book Your Corporate Photography Shoot Today
Ready to get professional images of your business or corporate event? I'd love to help.
Please send me a message if you would like more information or to book an appointment!
I'm looking forward to helping your business photography come to life!
Here's How Our Event Photography Shoots Reach Such A High Level Of Quality
There is nothing boring about the way I shoot business and corporate events.
Each shoot gives me an opportunity to put creativity and professionalism on full display.
I have extensive experience shooting events both big and small – from local events in and around Toronto – to larger scale conferences and other special occasions.
No two businesses are the same! I take a creative approach to shooting corporate events so that you can be assured that your images are 100% unique and suited to your business.
As a Toronto event photographer, I know that branding is an important component of corporate photography.
Together, we'll aim to capture what your event and business are all about, while focusing on important elements such as signage, brand elements, special features, and more.
I'll consult with you to determine the type of photography style you want prior to the event so that I can capture those shots that will truly highlight the important elements of your event. These images can then be used for your website and other marketing materials.
With Joseph Michael Photography, I make every project come to life with crisp, high-quality lighting.
Whether your event is located in a small office or a much larger space, having proper lighting is crucial and can make-or-break the look of your photos.
I use professional-grade lighting to create beautiful photos—but without overexposing the scenery or making things appear artificial.
Take a look at some of our event photography that demanded considerable lighting, and see how I can help you on your next project!
When your event has lots of moving parts (literally), it's important to hire an event photographer who knows how to cover it.
Action photography may be a challenge for some, but with my many years of experience in the corporate photography space, I know what's required to help translate movements into compelling photography.
If done right, photography can breathe air into a live event better than any video! Have no worries – I'll capture all of those important moments for you.
Professional and Affordable
Working with a corporate event photographer doesn't need to break the bank.
In fact, I'm all about finding the best package for your needs and budget. I love discussing the finer details to ensure that you are getting exactly what you want, at a price you can afford.
With Joseph Michael Photography, you can trust that you are getting the most professional and affordable event photography in Toronto. I pride myself on producing lively and engaging images, all while working to fit the style and purpose of your event.
Focus on What Matters Most
Need to showcase prominent speakers at your event? It's important that you capture them in a good light.
Speakers and special guests are often the focal point of a conference or business event, and getting high-quality images can really take your marketing up a notch.
Together, we'll work to determine the best angles to highlight the important people at your event – with a mix of professional poses and more spontaneous shots.
Additional Corporate Photography Services
In addition to my event photography work, I provide additional business photography services in and around Toronto.
Are you a local store or ecommerce company in Toronto?
One of the biggest factors in selling products is how well they are photographed.
You'll want photos that are high in quality, but you also need them to tell a story about the product and generate an experience for the consumer.
I will make your products shine brightly! Perfect for your website, email marketing campaigns, store signage, social media ads, and beyond.
If you are looking for a step above headshots, our business portraits might be just what you need.
My experience working with businesses around Toronto has given me a portfolio filled with professional, stylized portraits. My goal in any shoot is to capture the essence of the individual being photographed – resulting in professional portraits that have character.
From sleek interior shots capturing you in your working environment, to beautiful outdoor photos with natural light, I'll tailor each shot to your style and personality. The result is authentic business portraits that showcase the real YOU.
Specializing in on-site portraits for everyone in the office, teams, executives or board members.
Photoshop editing included on selected photos to make you look your best. Portable studio can be set-up in your office to make for highest convenience.
Is your building or office space a spot worth photographing?
I'll provide active environment office shots, or vacant building views depending on what the situation calls for. These office images can be used on your website, social media, your Google business page, and much more. Take your presence online to the next level with professional office and architectural shots.
Tell us a bit about your event and get a personalized quote.