Not only is Balzac's Coffee in the distillery district a great place to get coffee, but it's also a great place to have a really fun wedding! Katie and John did it right with this wedding – an intimate affair with their closest friends and family with fantastic finger-food catering, an open bar and a great DJ to dance-the-night-away. The charming two-storied interior, authentic vintage everything, and a licensed patio make for a pretty spectacular place to host a wedding. I mean, it's in the distillery, that alone is awesome, but Balzac's has a charm entirely different than some of the other venues and for smaller weddings, it's a great choice.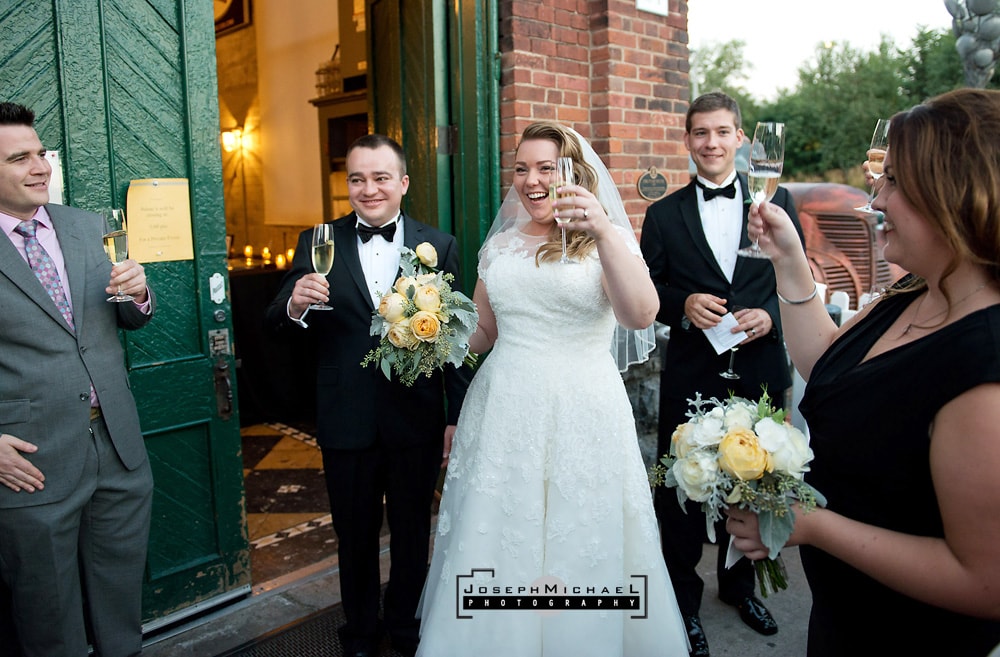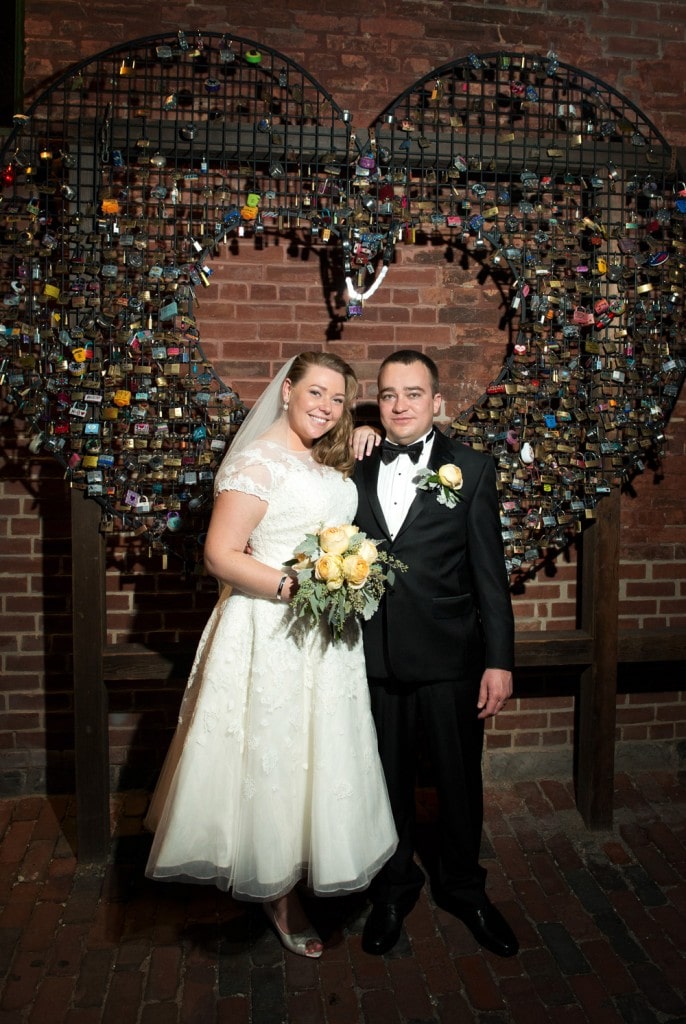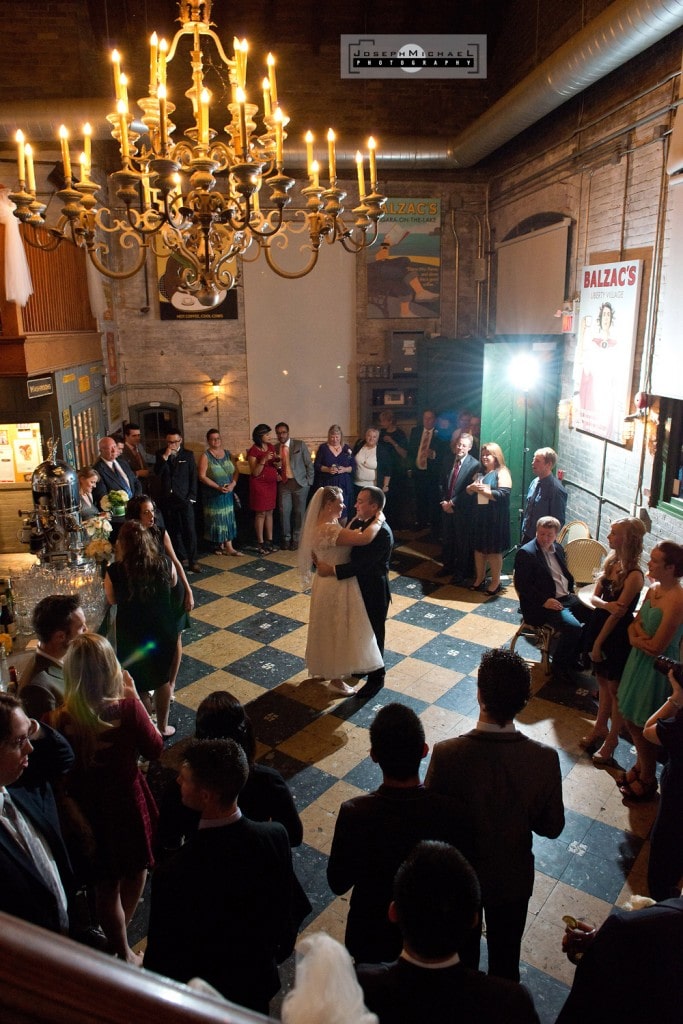 As a photographer, I love the stairs and balcony in Balzac's to get entirely different perspectives when shooting, plus, it's a great place for speeches as you'll see in photos below.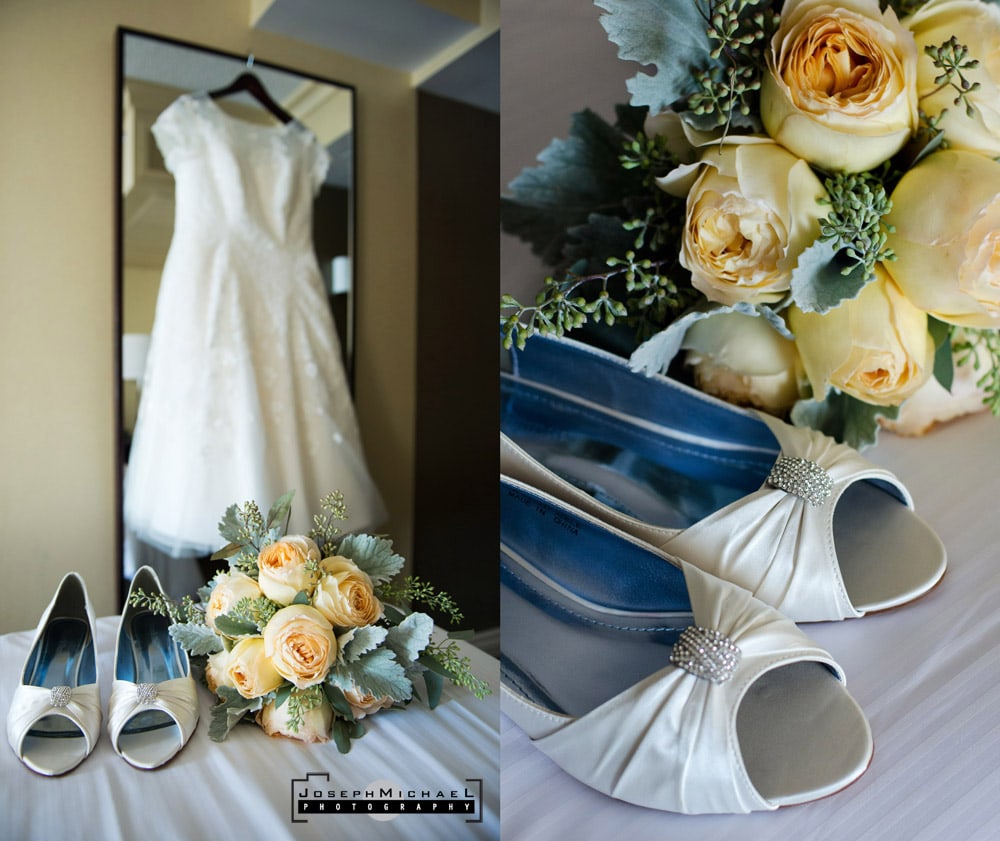 Many more great photos, just click the link below.