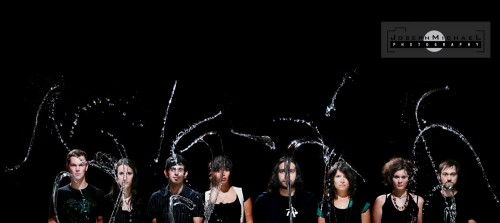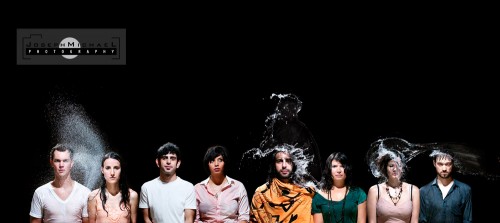 This was by far my favourite shoot of 2010 and most definitely my favourite result. I think we finished shooting at about 2am and everyone was absolutely drenched. Huge thanks to the members of Sacred Balance (left to right: Mackenzie Longpre – Drums, Kelly Lefaive – Violin, Pouya Hamidi – Keyboard/Programming, Chloe Charles – Voice, Foad Hamidi – Voice, Naomi Moon – Voice, Sammi Raine – Bass, Neil Whitford – Guitar) who were both a lot of fun and fantastic sports.
As you can see, we decided to shoot everyone two different times. The first time was with dark clothing and we danced the water in front and around their faces. The second, with a lighter change of clothes, we decided to soak each and every one in as unique a way as possible. Definitely click on each photo to see a larger version. You'll have to wait for the promotional materials to see what they do with the rest of the photos.
For the record, this band rocks. If you get a chance to see them play, don't miss it.
Oh, and this series below was my absolute favourite: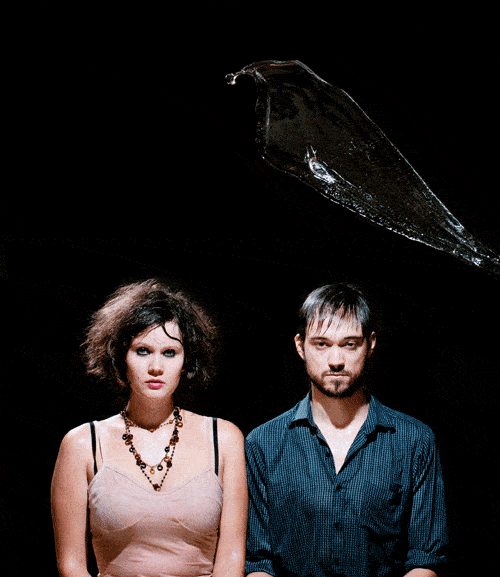 One more really fun shot if you keep reading.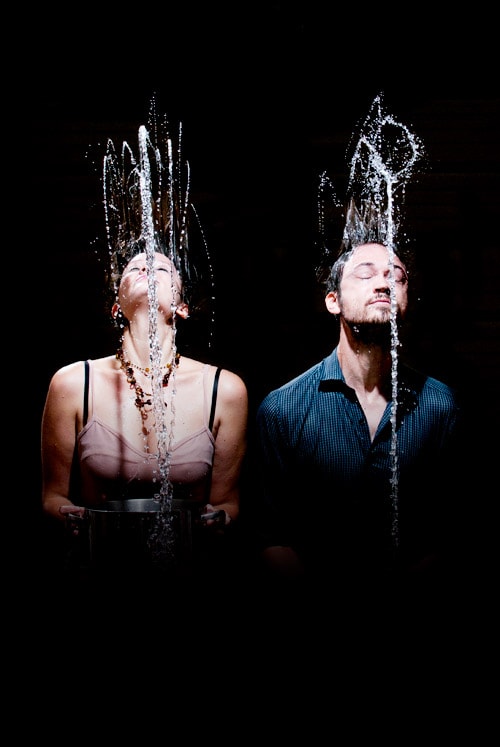 For full portfolio visit Joseph Michael Photography.