There is an amazing new play in town! Bang Bang at Factory Theatre is an absolute must see and I had the pleasure of taking both the production and press photos for the debut run of the show. I have a feeling there will be many more runs in it's future.
I am not a critic and this is not a review of the play but I must give a nod to thoughtful and impressive reviews from the Toronto Star, Mooney on Theatre, Life with More Cowbell, and the Globe and Mail (only available with an online subscription). What I can say is that for about three months of my life, when I was living in Dublin my junior year abroad, I wanted to be a playwright. Perhaps I was inspired by the likes of Beckett and Wilde. Ireland can have a way with you. Anyway, I never wrote a play. Started one or two, but didn't get much past an idea. That being said, if I had written a play, I would have wanted it to be "Bang Bang". It's smart, funny, contemplative and perfectly meta. I just love how it acknowledges the fourth wall without breaking it. I adore this play and can't recommend it enough. Kat Sandler is an incredible talent. Wow.
Oh, and the show itself features two photos I took as a props in the show (for spoiler reasons, not shown below). Very cool.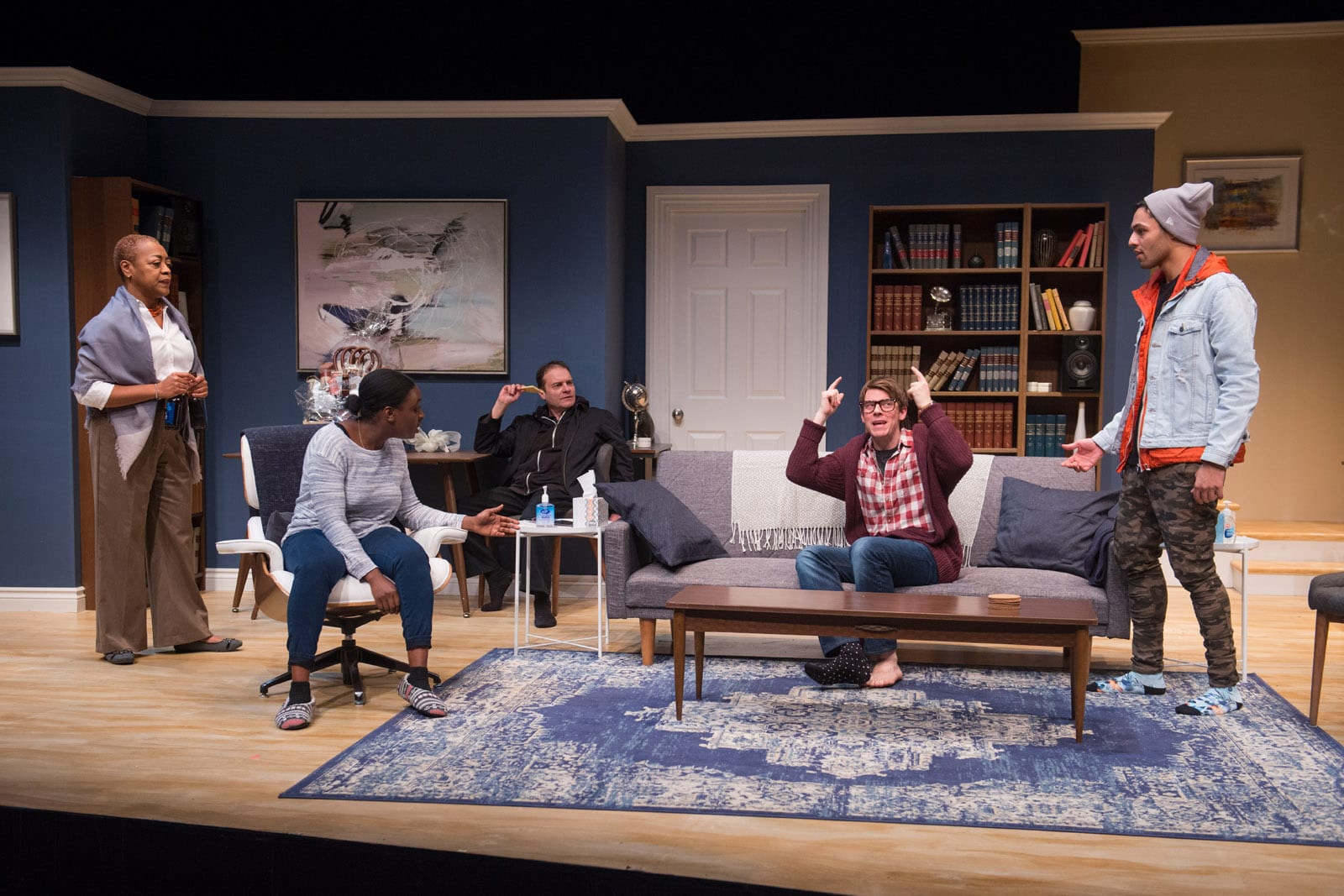 It wasn't long ago that googling "Bang Bang" gave you mostly links to Ariana Grande, ice cream parlors or copycat recipes for chicken at the Cheesecake Factory. That has all changed with the arrival of award winning director Kat Sandler's new play at Factory Theatre.
I've been fortunate to take press photos at dress rehearsals for a number of plays at Factory Theatre for the past few years. It's an impressive place and they put on some of the most intimate and imaginative productions in the city. My love for the theatre grew even more when I was able to do the production photos for this incredible new play. Not only did I get to work with the talented cast and crew weeks before opening, but the theatre put together a great social media campaign leading up to opening night (see facebook photos below).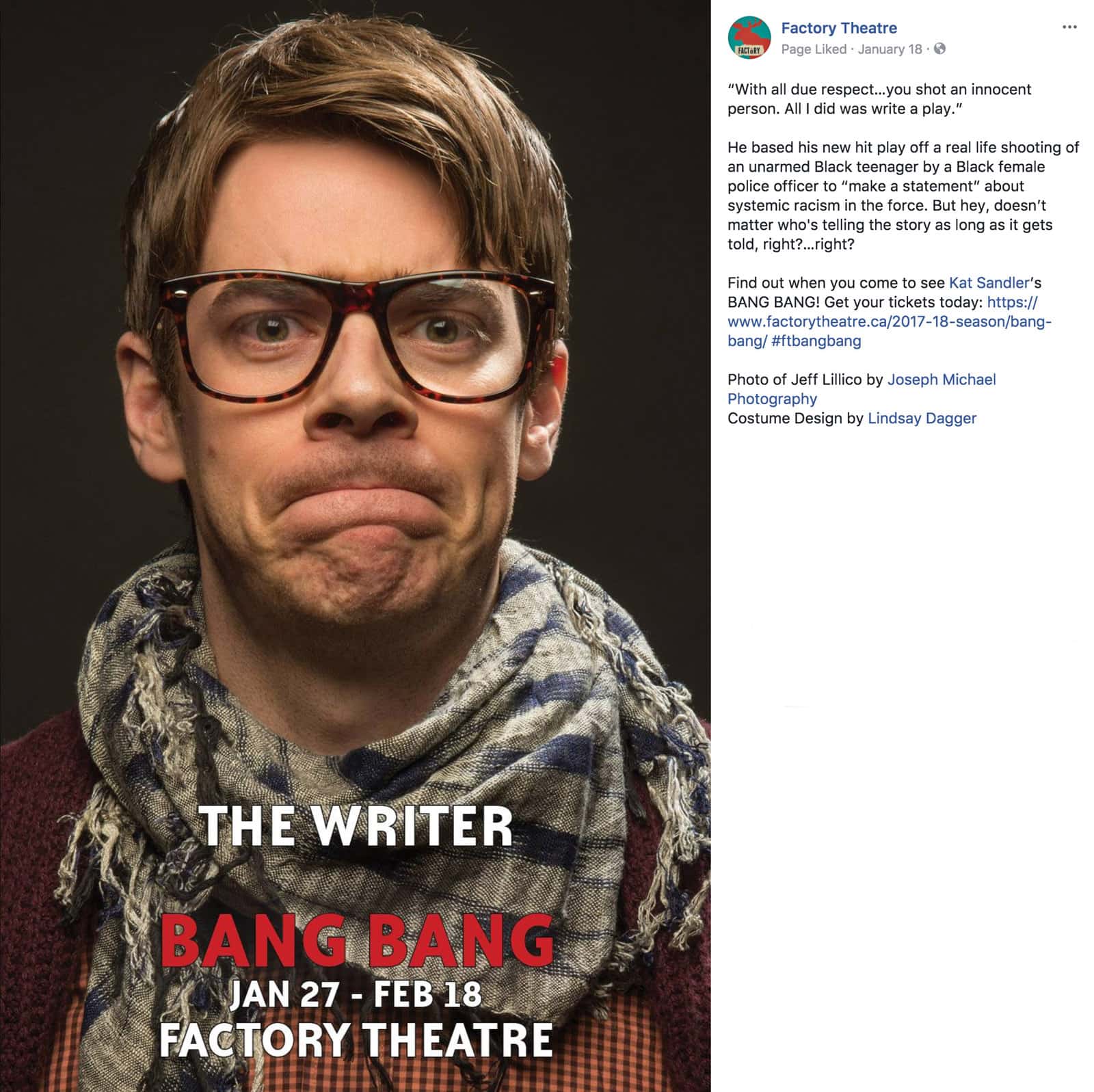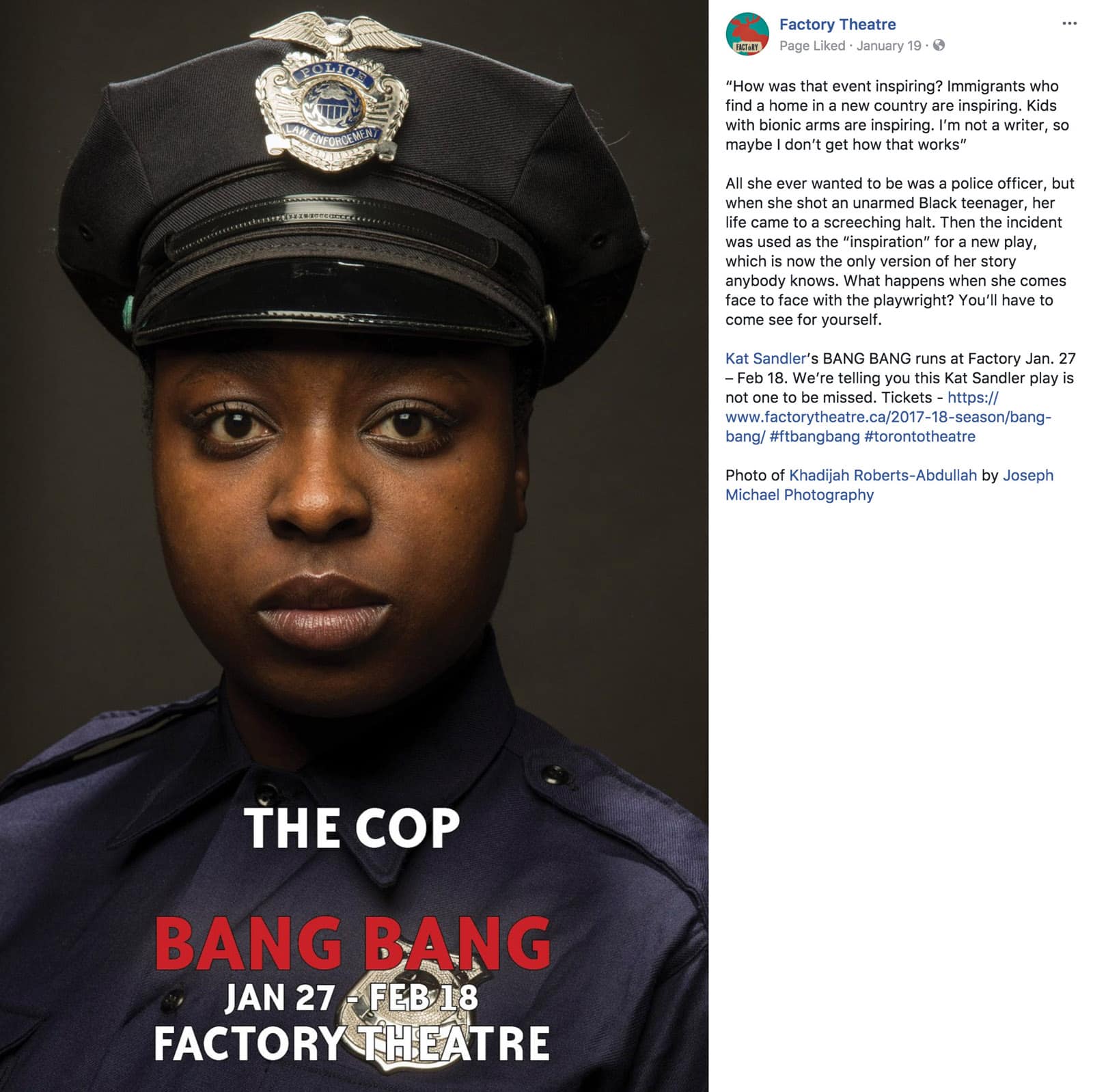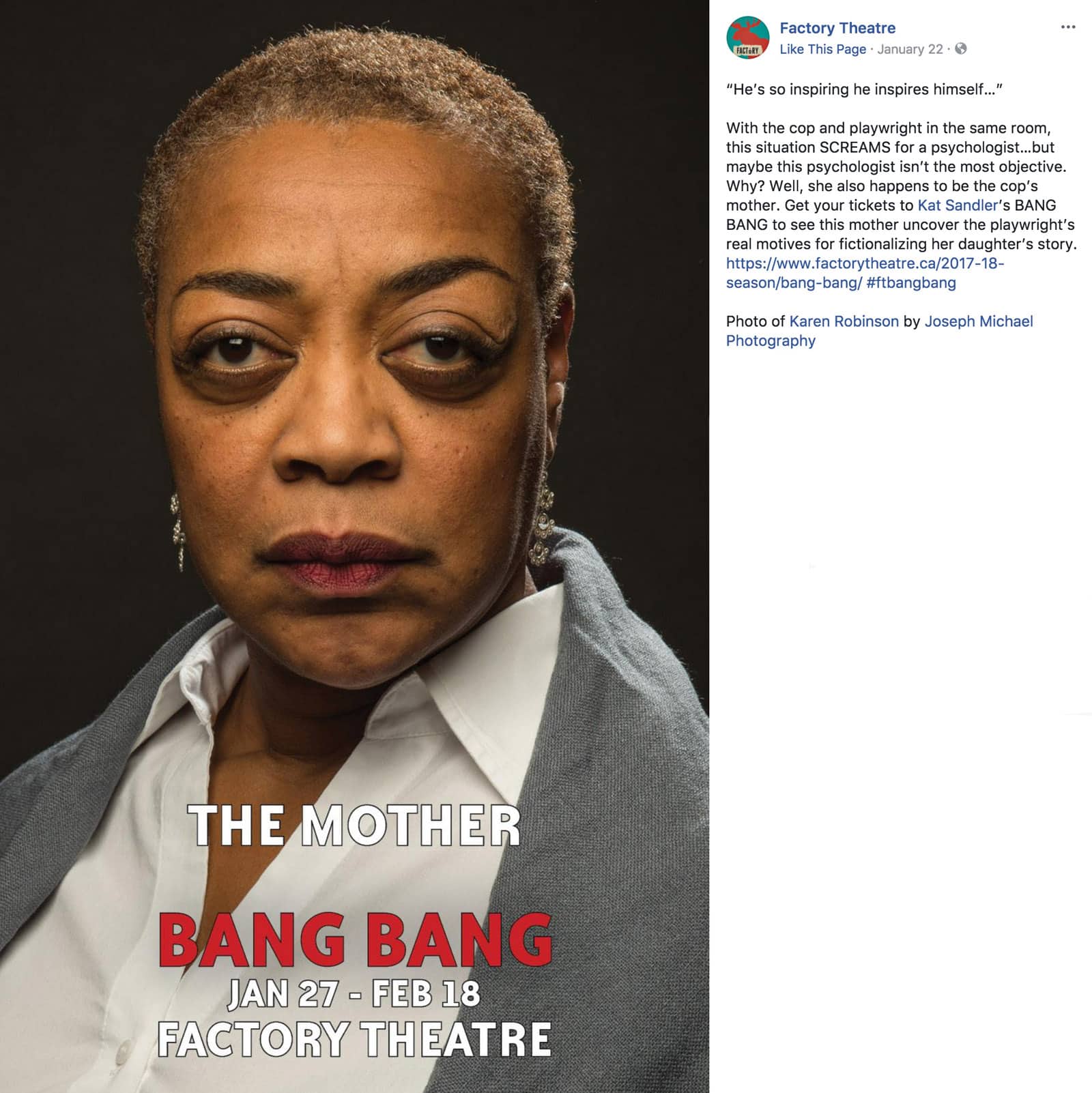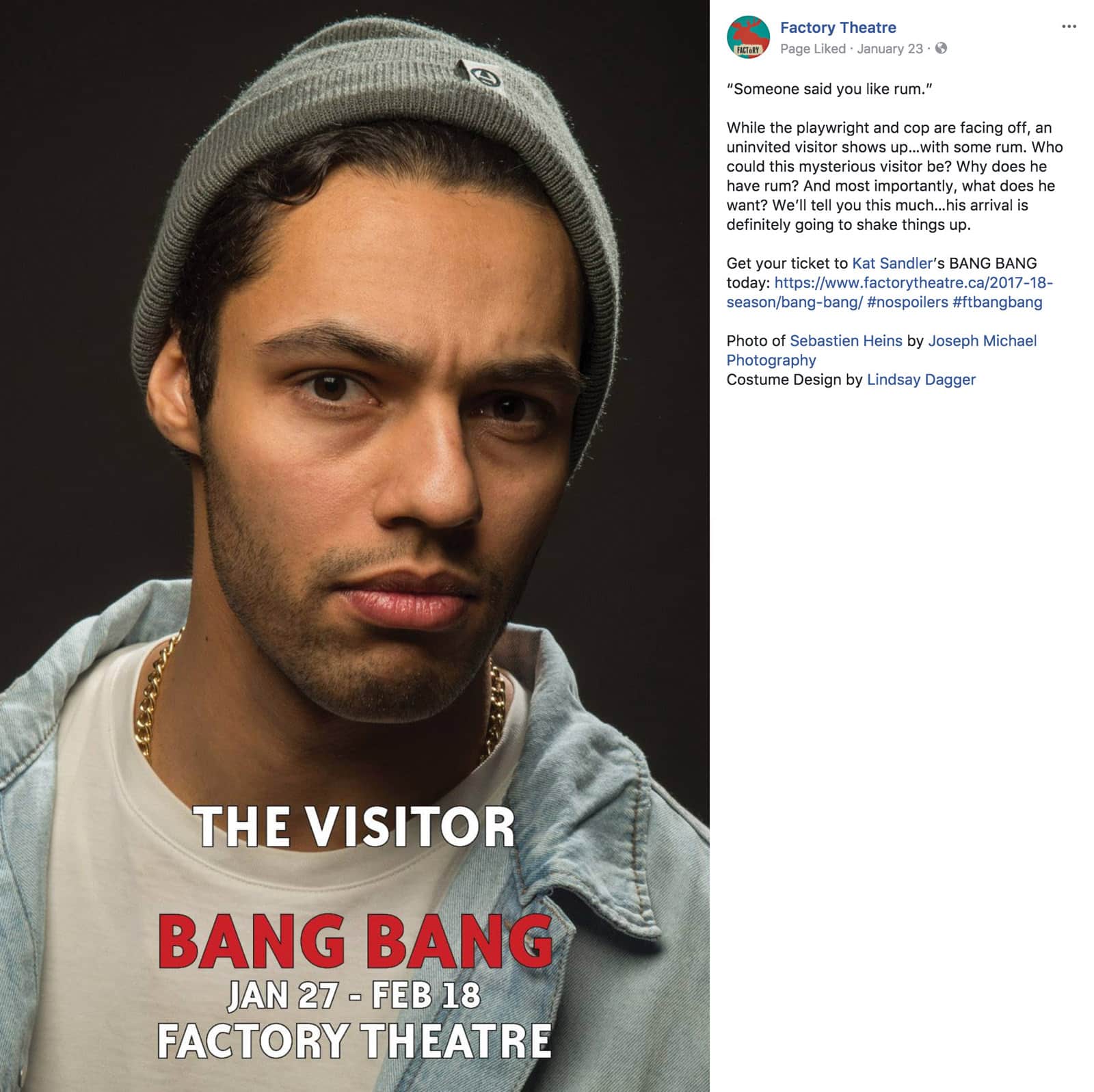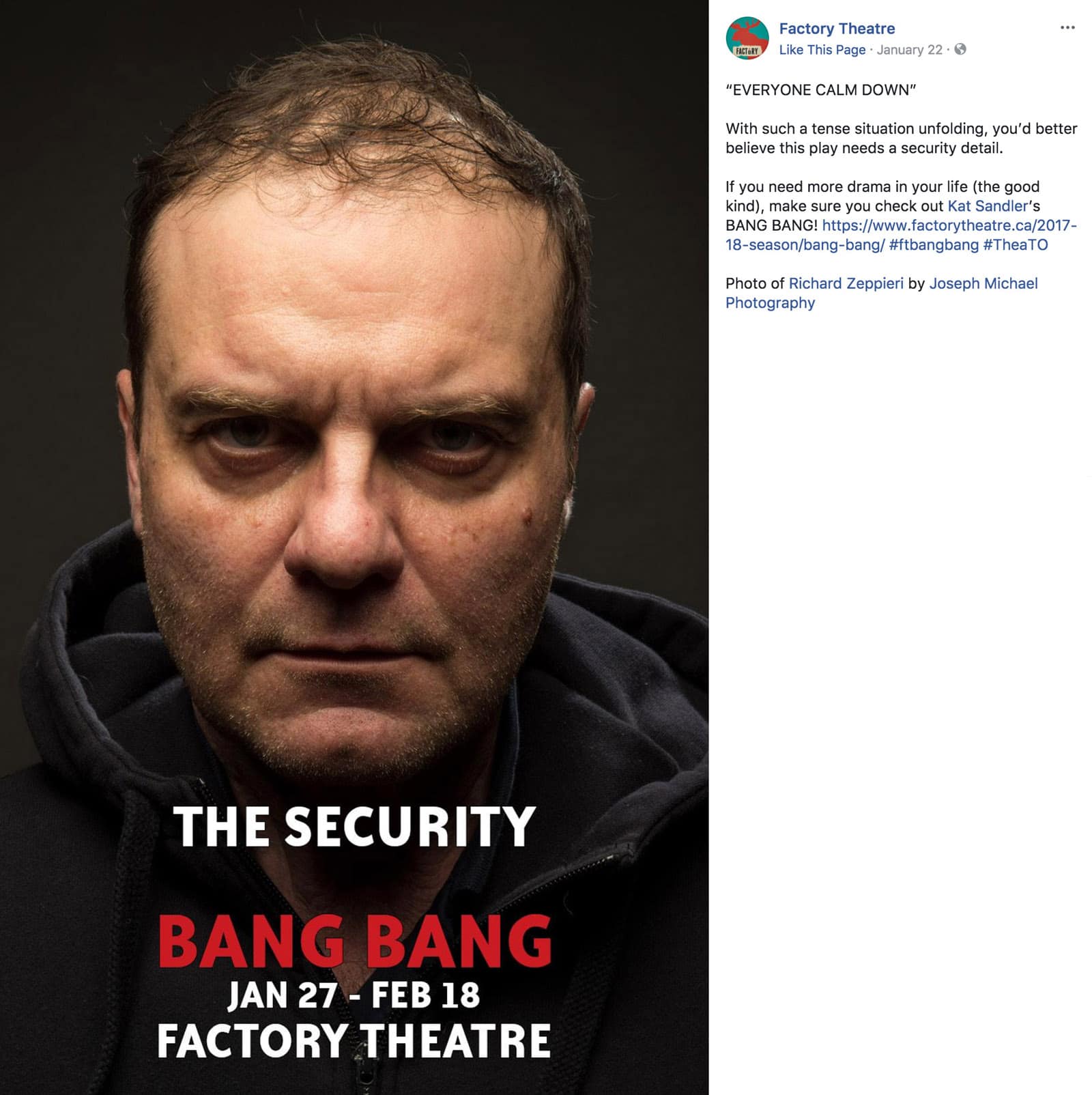 Here is a scan of the Toronto Star's review in this past Sunday's paper.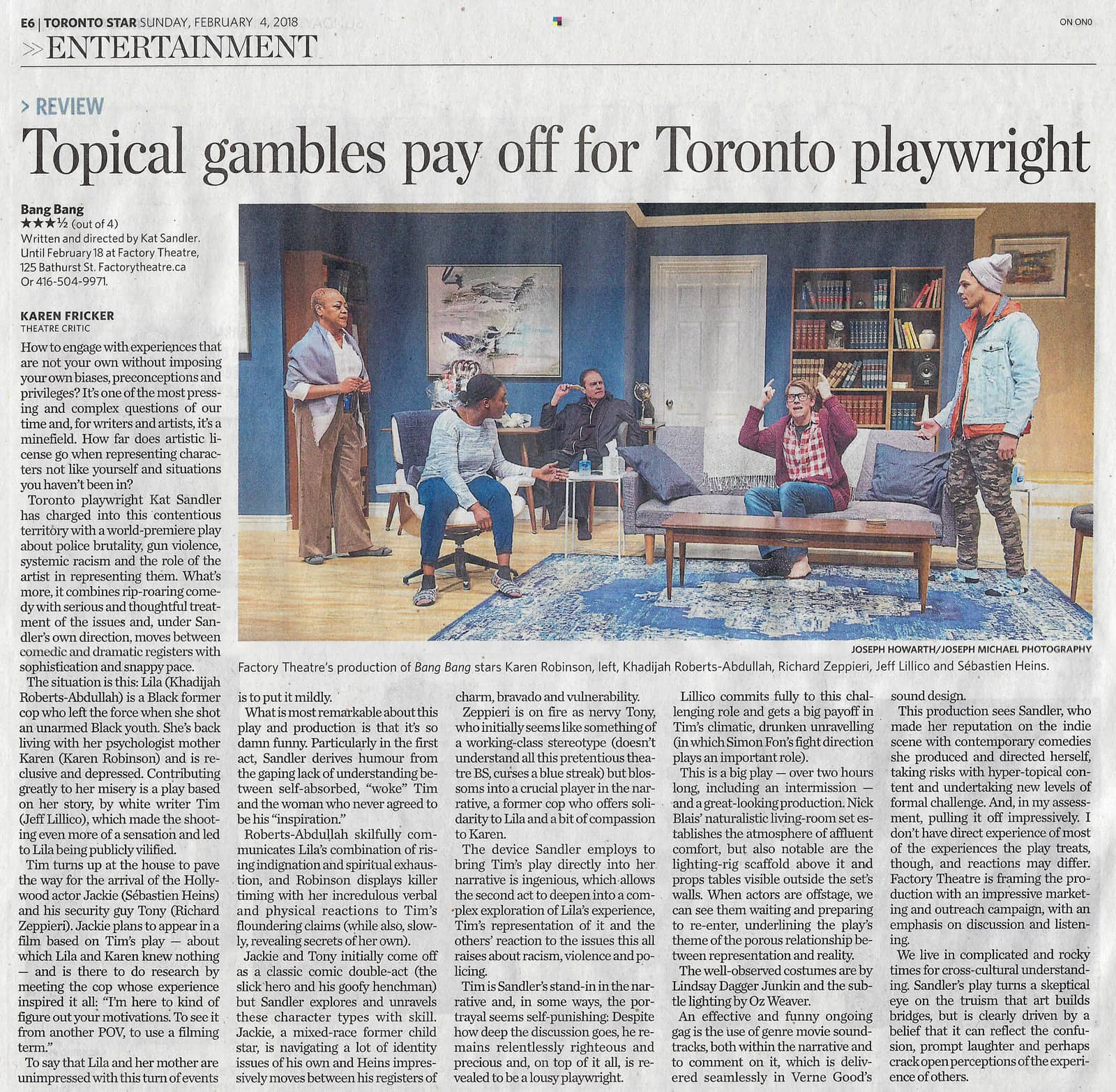 Other screen shots and press photos from the dress rehearsal below.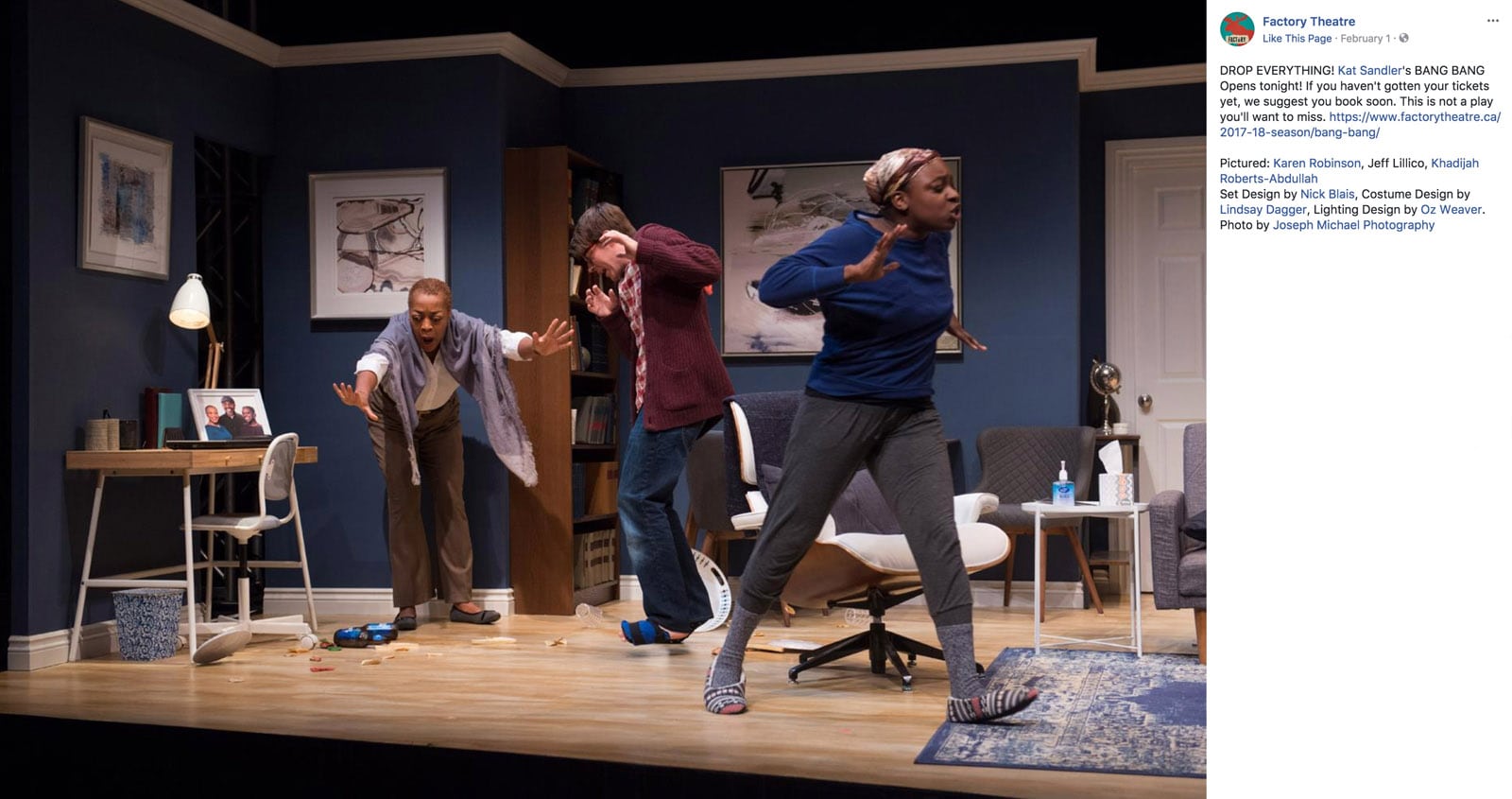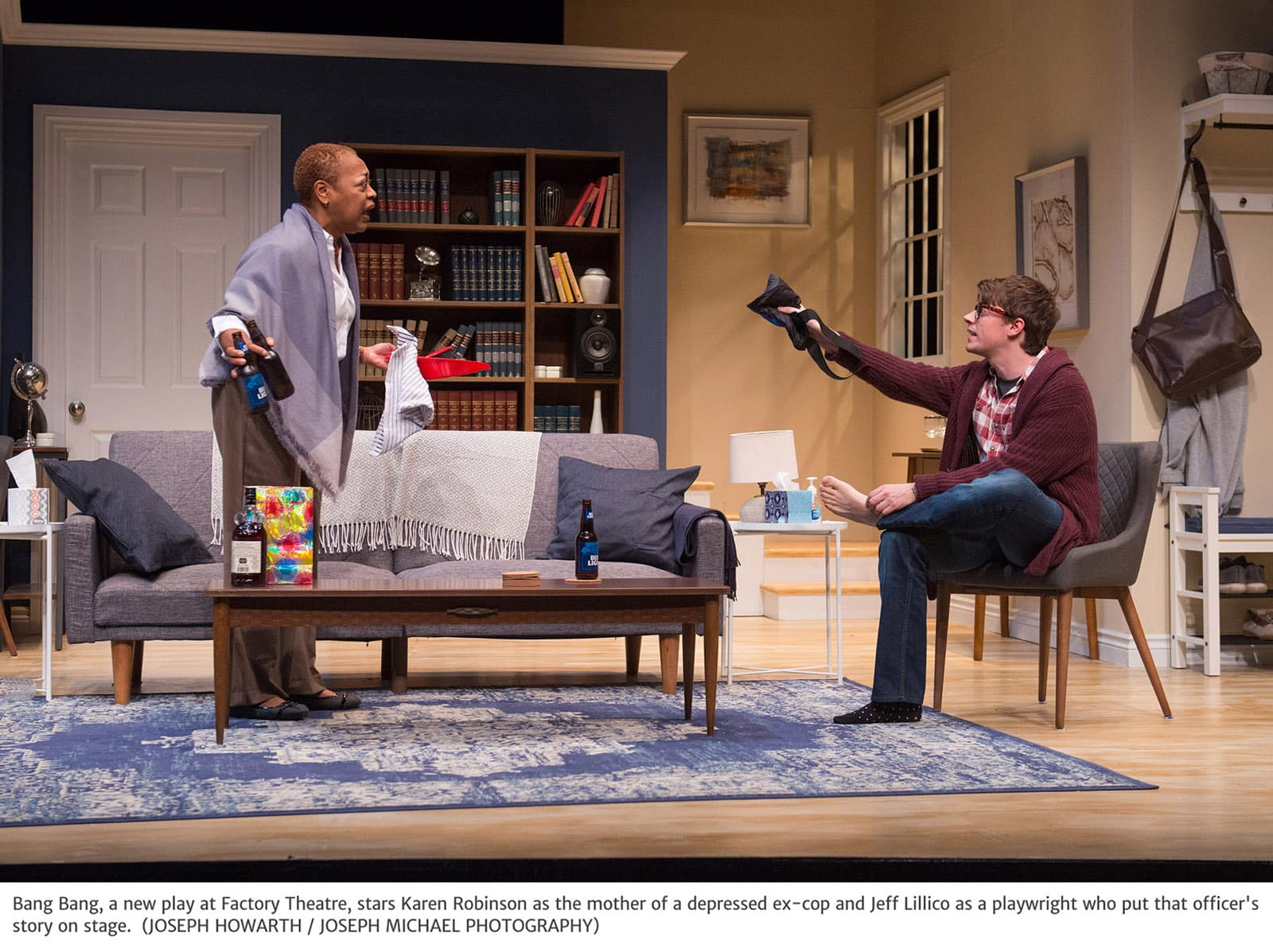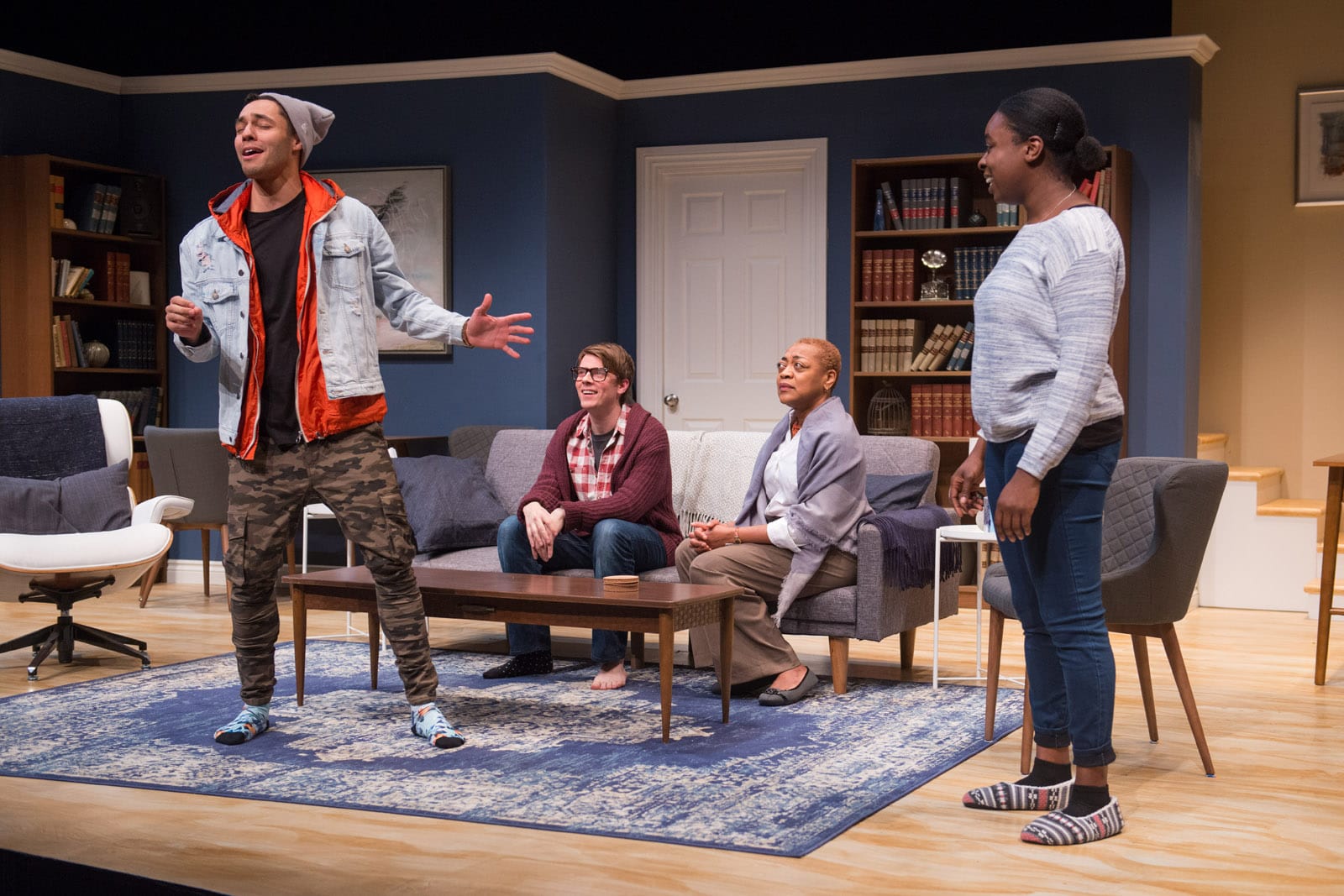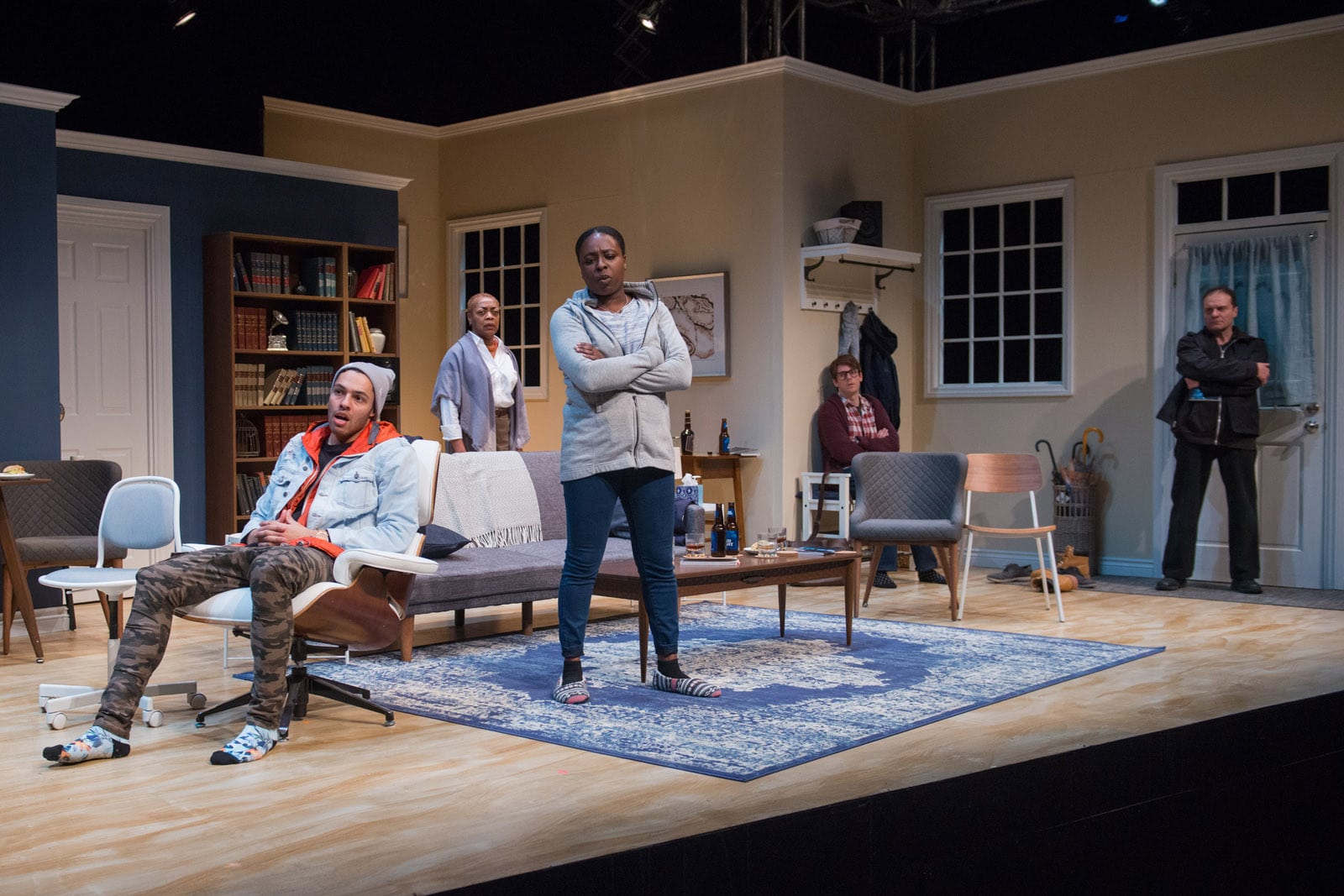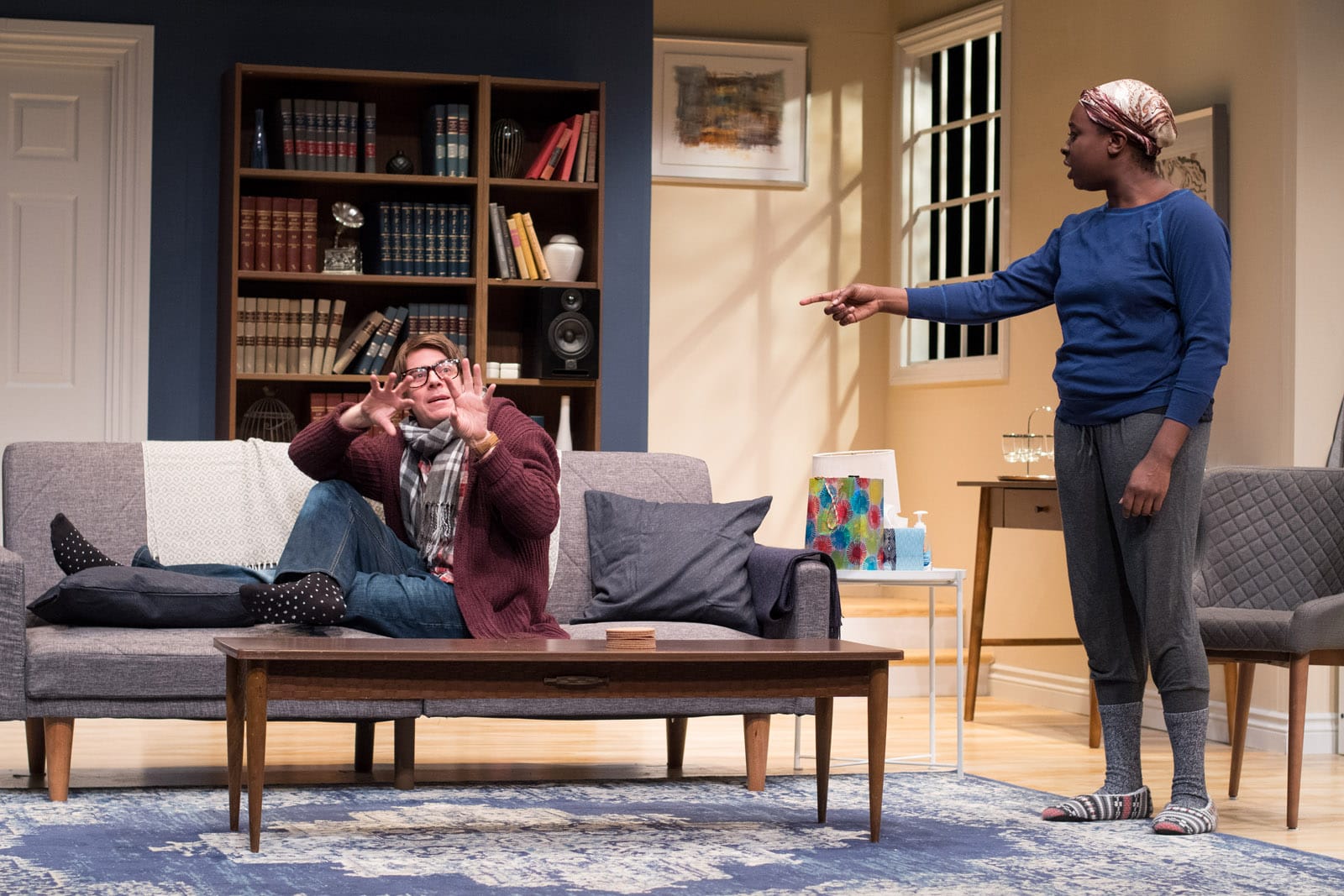 The Cast: Sébastien Heins, Jeff Lillico, Khadijah Roberts-Abdullah, Karen Robinson, Richard Zeppieri
All photos by Toronto theatre photographer Joseph Michael Photography.
"Bang Bang" continues at the Factory Theatre mainspace until February 18. Tickets can be purchased at Factory Theatre website or at their box office.
Bang Bang Factory Theatre Photos