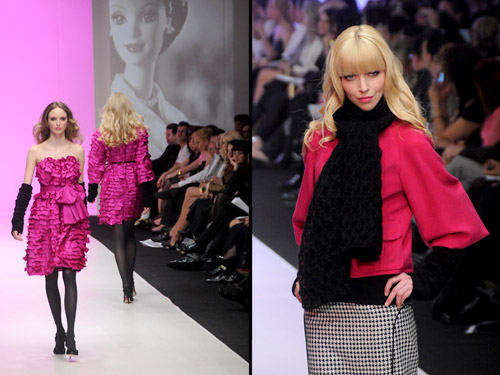 Photos from the opening night runway show of Toronto Fashion Week in the large tent set up at Nathan Philips Square. The theme of the evening was Barbie, in honor of the doll's 50th birthday, and these photos are from a collection by David Dixon inspired by the plastic Mattel queen.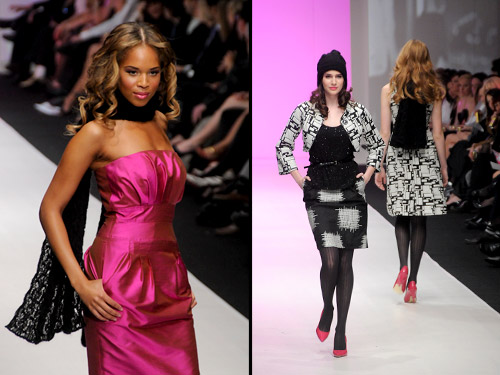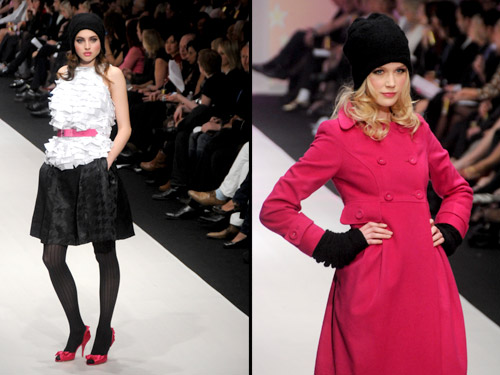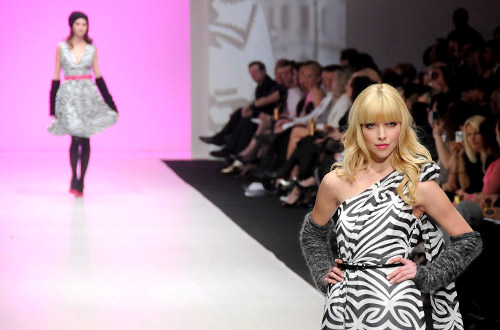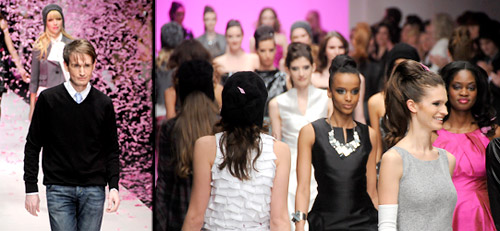 David Dixon also introduced his Fall 2009 collection: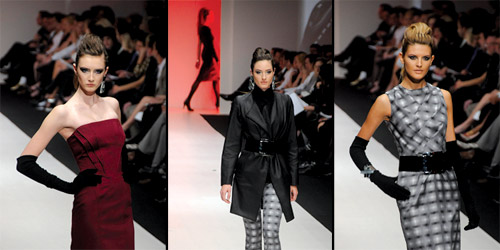 It was a fun night, despite the fact the show was about 40 minutes late, which apparently is pretty common. So this is what it looked like about ten minutes before the show. As you can see, there were dozens of photographers and I was way in the back row. Each photographer got about one square foot, but we beautiful fit together like a stadium-seating puzzle, photographers from floor to riser. For a totally different angle of the same show, see Perry Ge's great photos on Blogto.