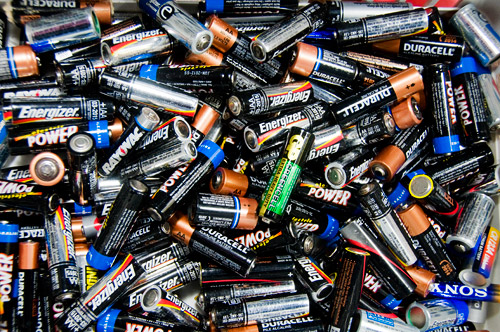 After a year of holding on to all my used batteries, I took a trip to Home Depot today to drop them all off to be recycled and disposed of properly. The barrel was full when I got there and my pretty substantial collection wasn't even a drop in the bucket.
About six months ago I finally bought rechargeable batteries for my two flashes – I can't imagine the size of the pile if I hadn't made the shift.
Waste is a misleading thing. One or two coffee cups, batteries or pieces of paper seems like nothing, but collect them for a year and the full impact is remarkable.