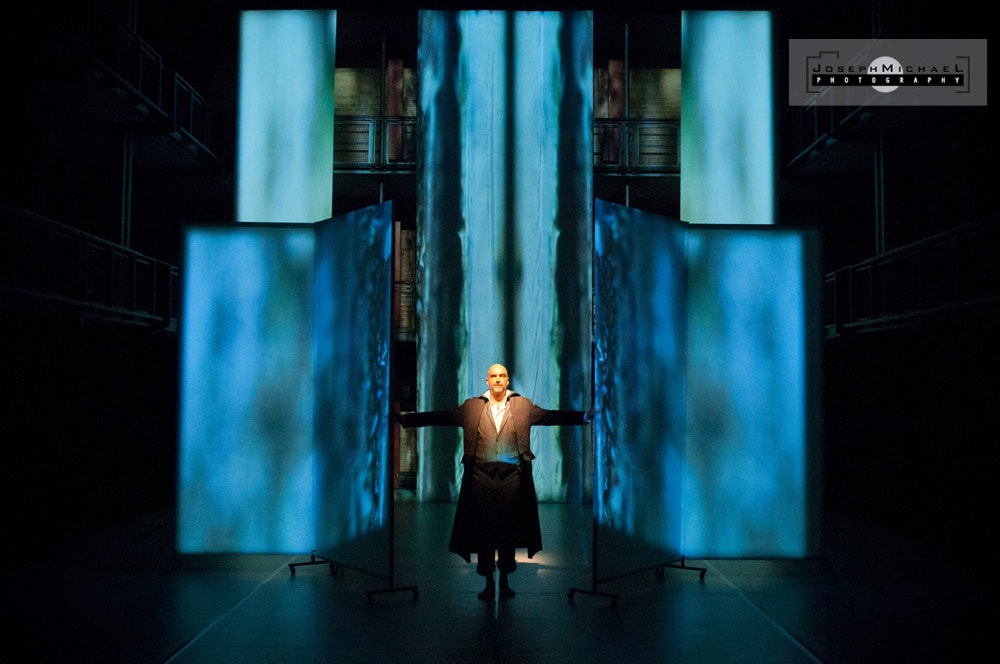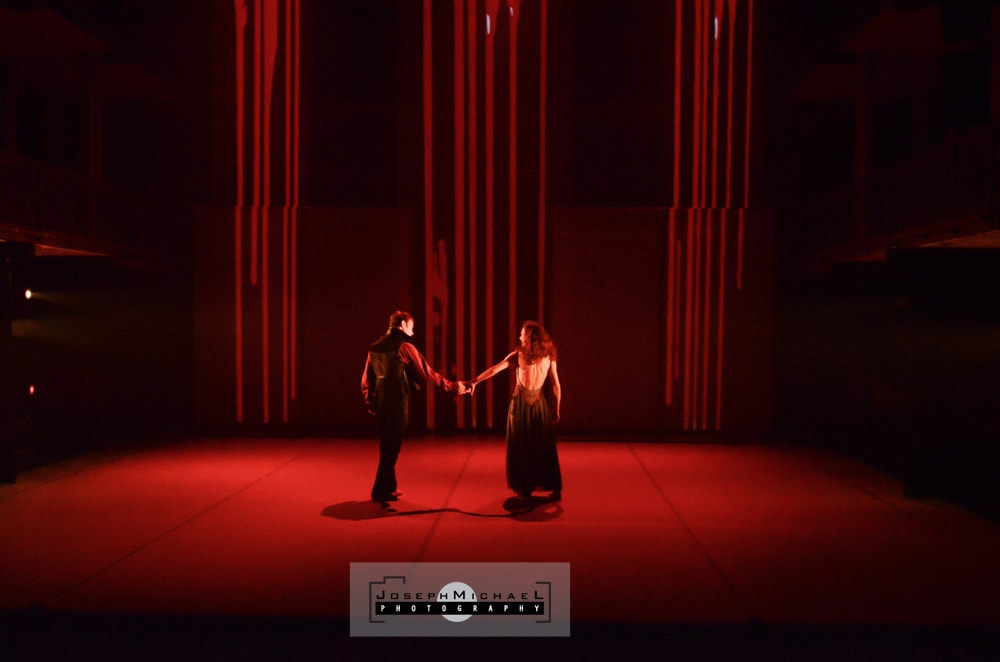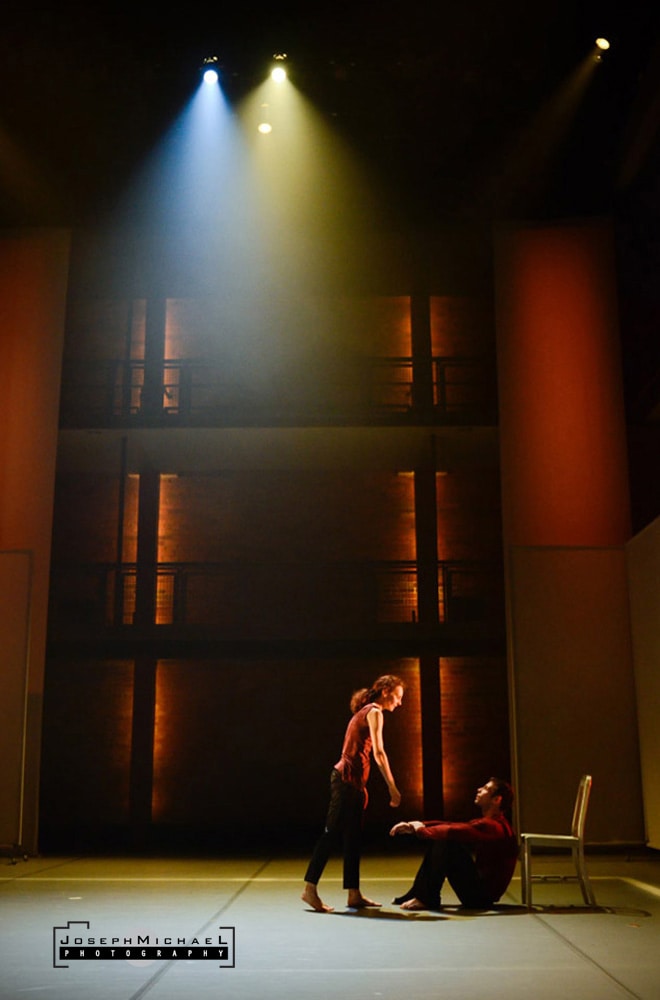 Photos from BoucharDanse (Toronto) dress rehearsal of Histoire d'amour presented by DanceWorks Mainstage Series May 3-5, 2012 at Enwave Theatre, Harbourfront Centre.
Choreography: Susie Burpee, Denise Fujiwara, Louis-Martin Charest,and Sylvie Bouchard/Louis Laberge-Côté,
Performers: Brendan Wyatt, Sylvie Bouchard and Adam Paolozza
Direction: Marie-Josée Chartier
Costume and set design: Cheryl Lalonde
Lighting design: Kimberly Purtell
Text: Adam Paolozza
Video Projection: Ayelen Liberona
Description: An undying quest for love and a need to understand its meaning is the basis for this full length dance theatre trio. Through poignant and comical journeys for three timeless lovers, Histoire d'amour ponders the essence of this ethereal feeling we cannot live without.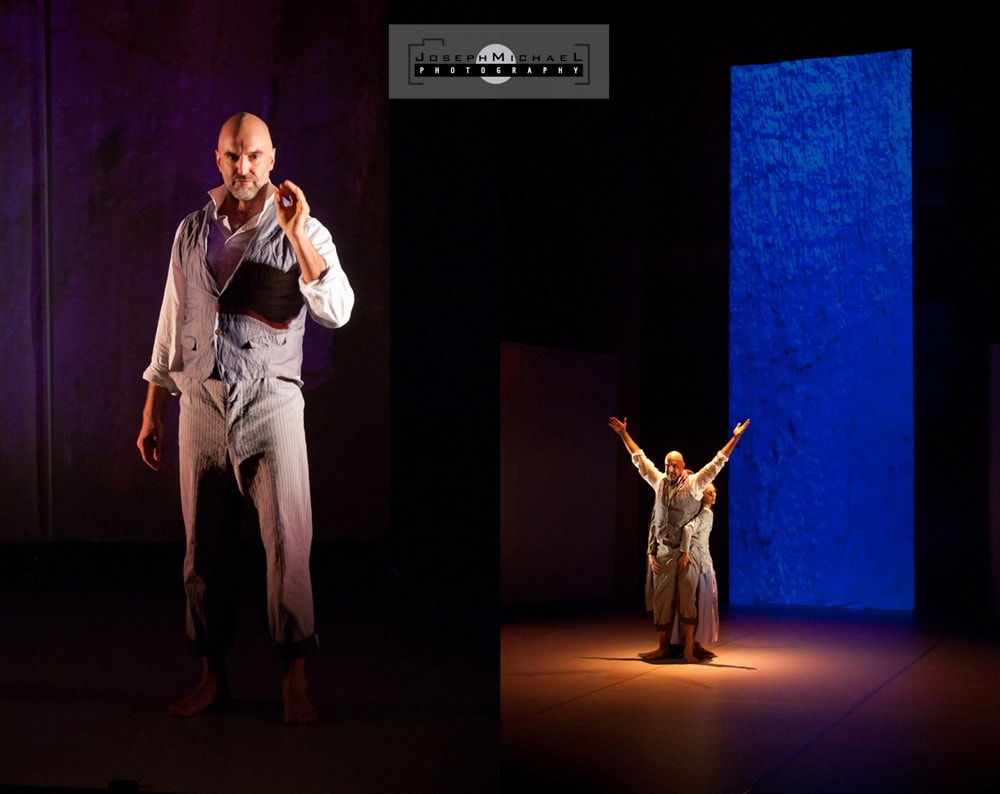 As presented by DanceWorks in May of 2012. From the Harbourfront Centre website: DanceWorks is one of Canada's leading presenters of independent contemporary dance, which supports the creation, production and dissemination of groundbreaking choreography by professional dance artists. DanceWorks presents inspired work by gifted creators drawing from a belief in the power of dance to illuminate, engage and transform all that participate.
About the choreographer:
Sylvie Bouchard is the artistic director of BoucharDanse, which serves as an umbrella for her artistic endeavours. Recipient of the 2009 KM Hunter Artist Award in dance, Bouchard is also artistic director of Dusk Dances and co-founded CORPUS with David Danzon, touring works throughout the world. In 1999, she presented her Dora Mavor Moore nominated solo, Cassiopeia, at DanceWorks (Toronto) and the Canada Dance Festival (Ottawa). Originally from Montréal, Bouchard has performed with many dance companies, including Toronto Dance Theatre, Dancemakers, Kaeja d'Dance, Winnipeg's Contemporary Dancers, Danny Grossman and Menaka Thakkar; and independent artists such as Denise Fujiwara, Roger Sinha, Susie Burpee, Sashar Zarif and Peggy Baker.