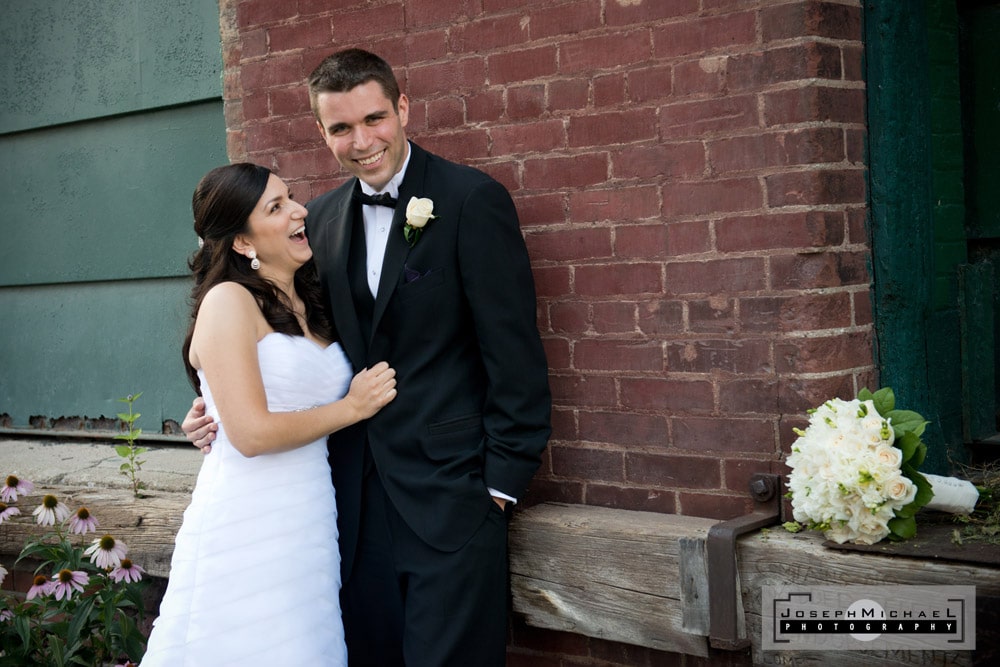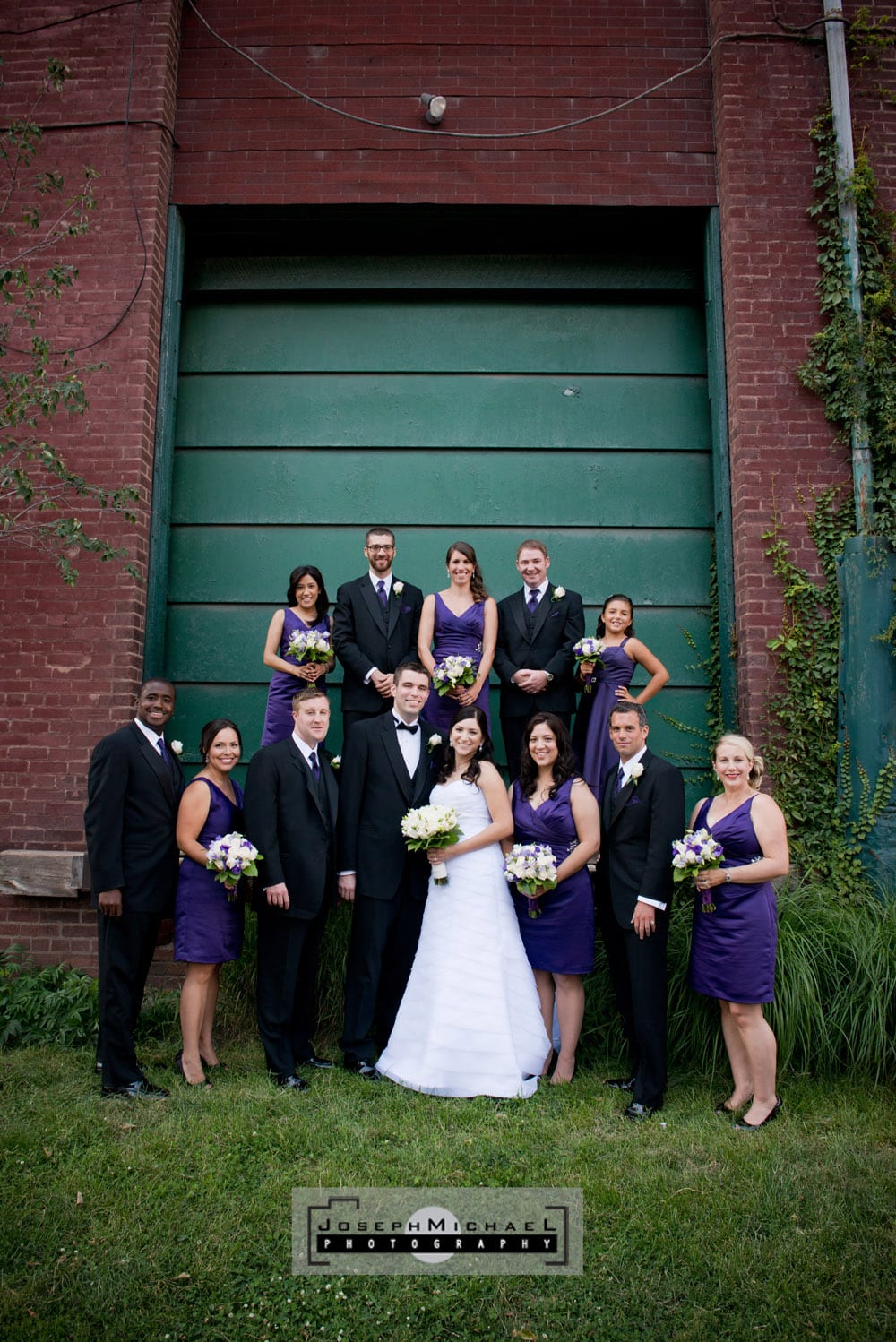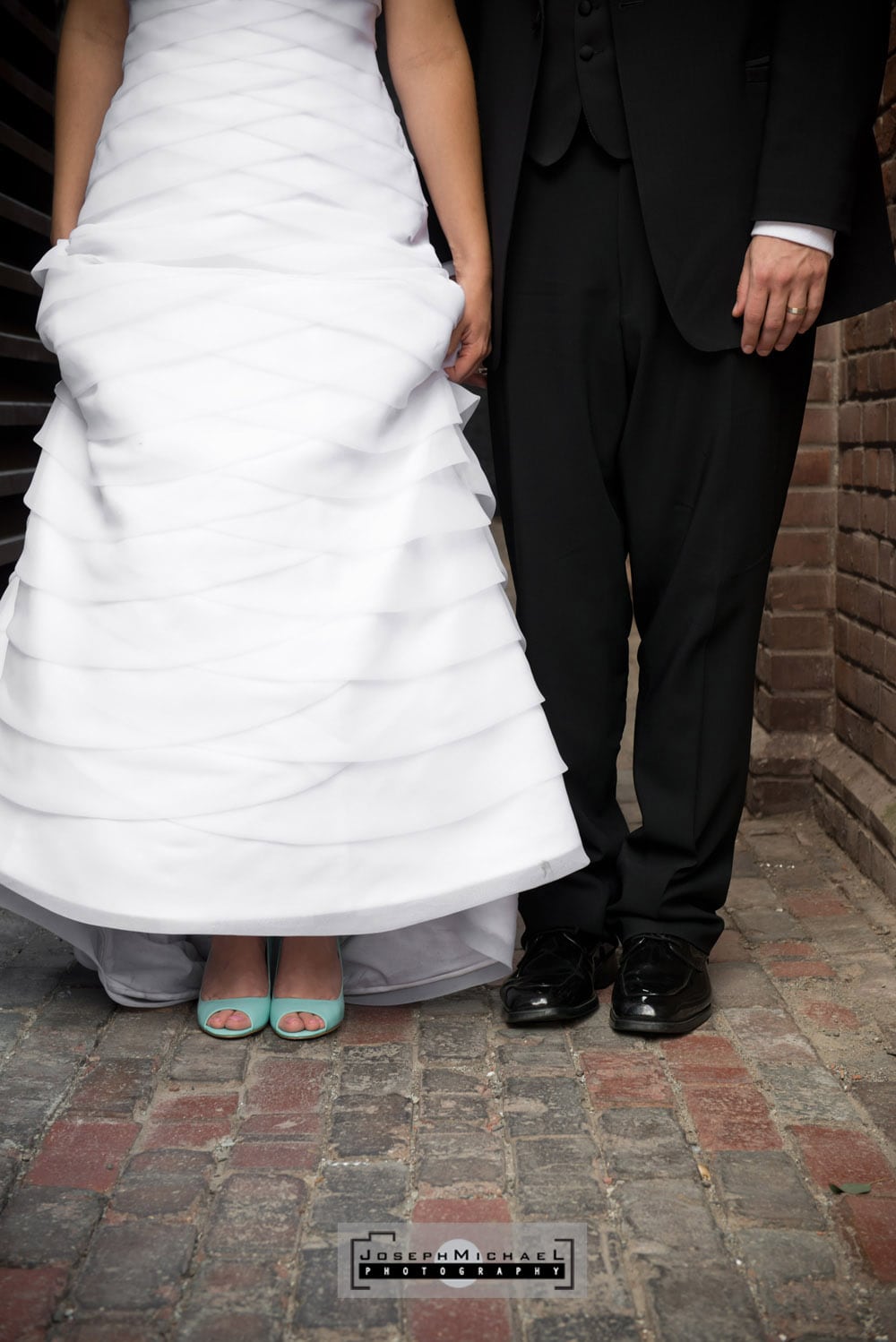 Distillery District and Rosewater Room wedding photography of Melissa and Stephane in August, 2013. I've said it before, but this is one of my ideal Toronto weddings. I just adore the Distillery District and Rosewater Room combination as they are complimentary aesthetically, practically neighbours and identically full of charm. Even though the wedding day started in Brampton, pairing these two locations in the city saves so much time on transportation challenges and provides you with such an abundance of elegance and vintage romance. Plus, it helps to have such a happy bride and groom, not to mention their beautiful wedding party. Throw in a perfect August day and it's a wedding to remember!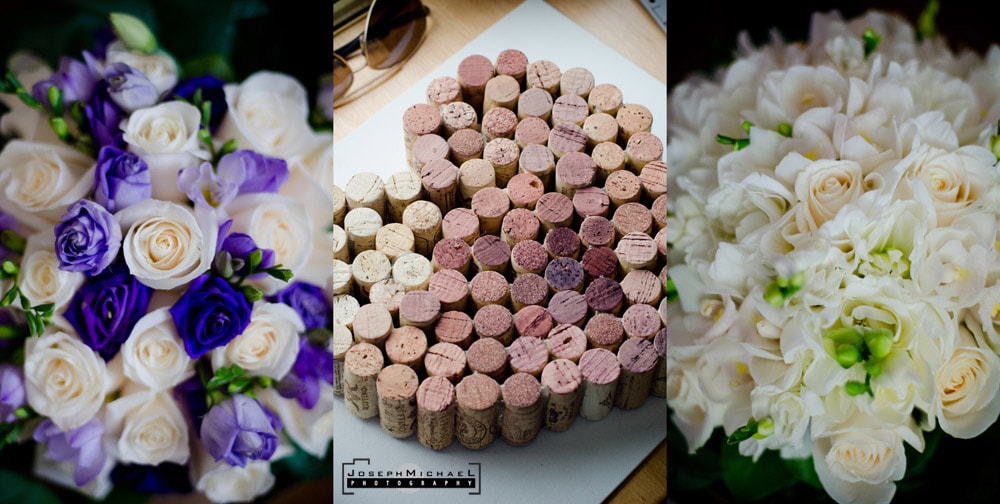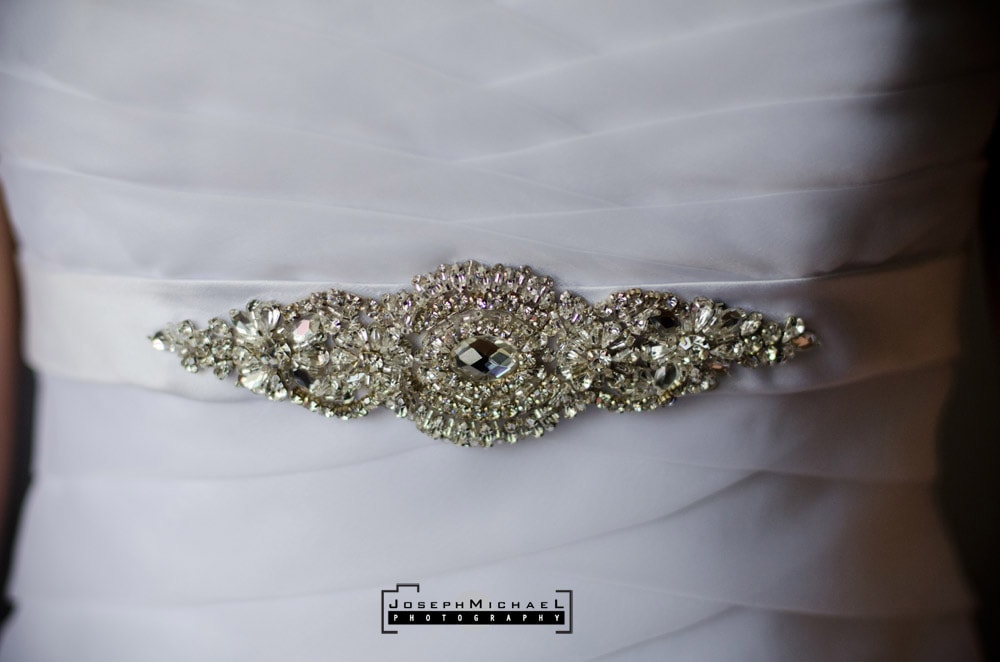 I shoot a lot of dresses and shoes over the course of the year, but rarely do I absolutely adore one or the other. In this case, I adored them both!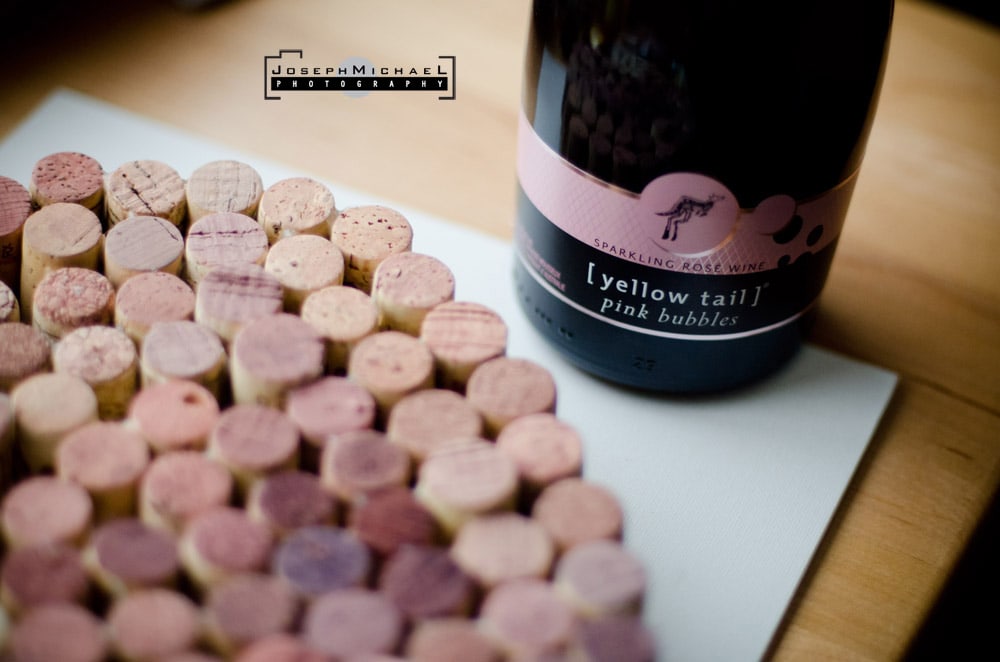 This was a fun basketball cheer the guys did right before the ceremony. Pretty awesome moment. I loved it:

Another one of my favourite photos of the year. Just awesome! What a gorgeous day!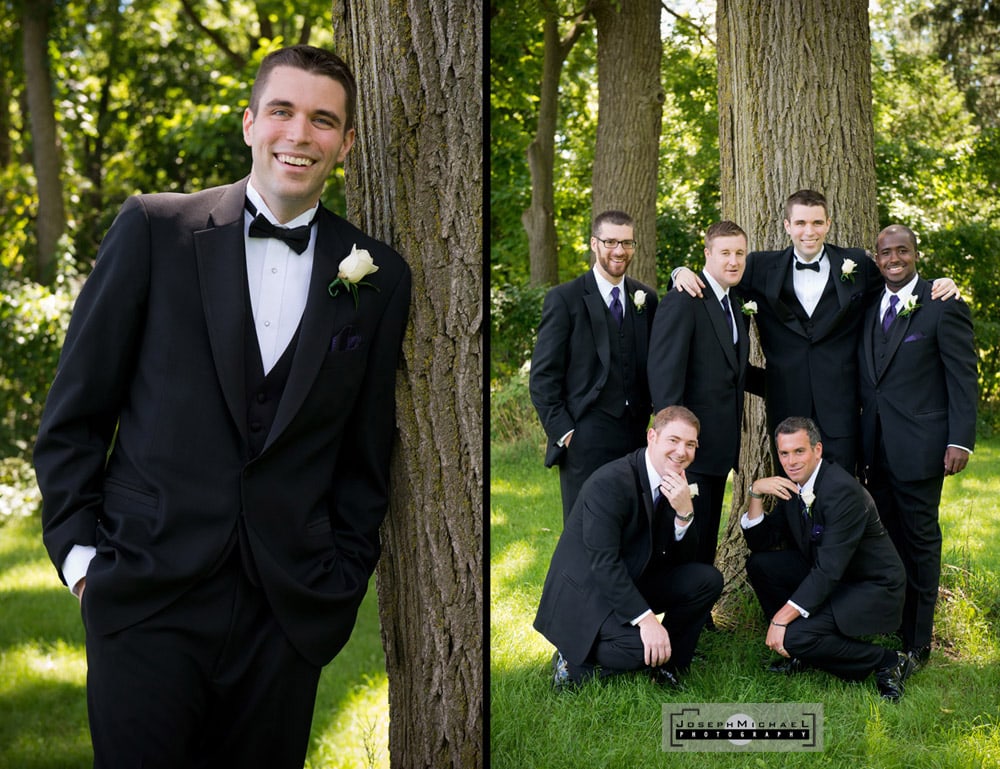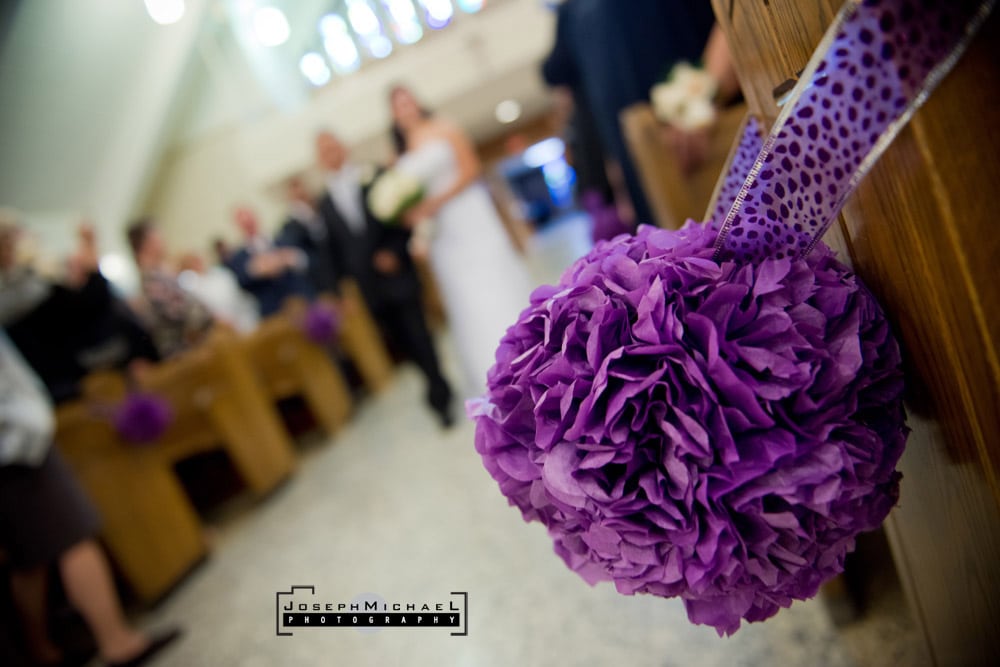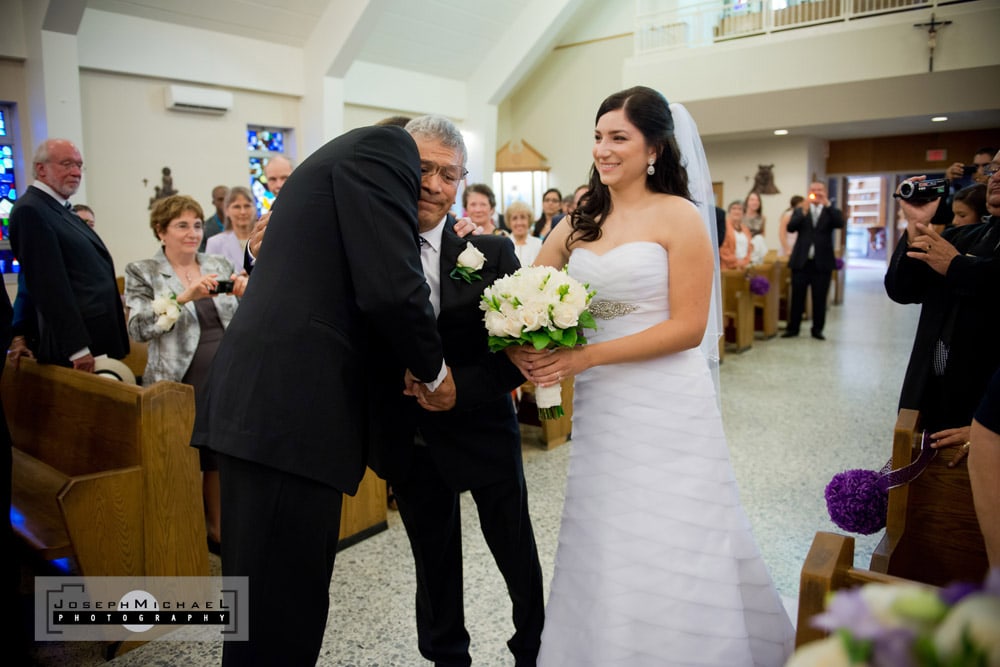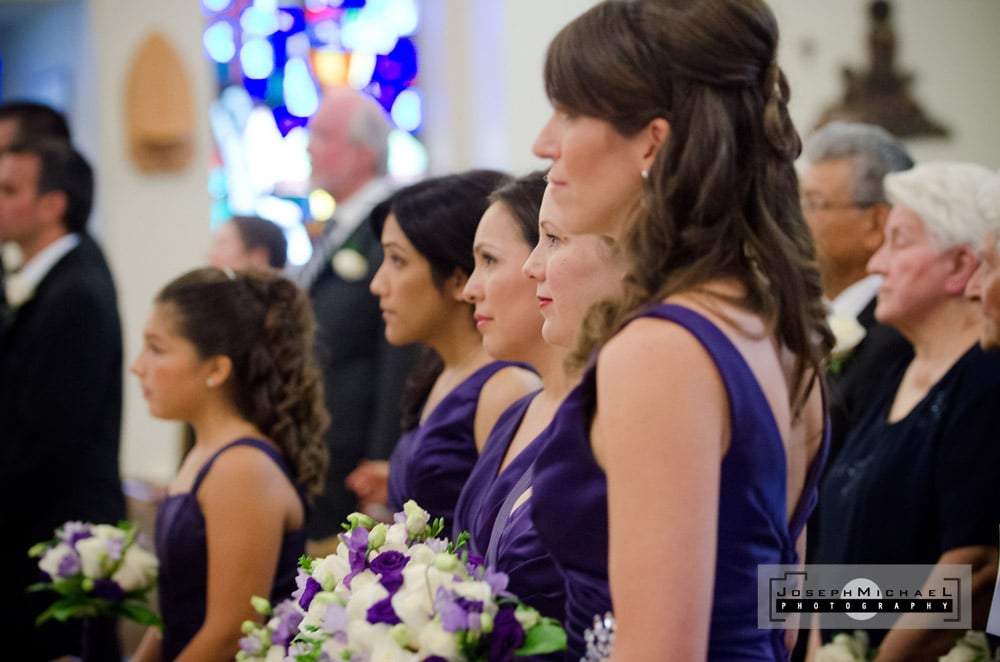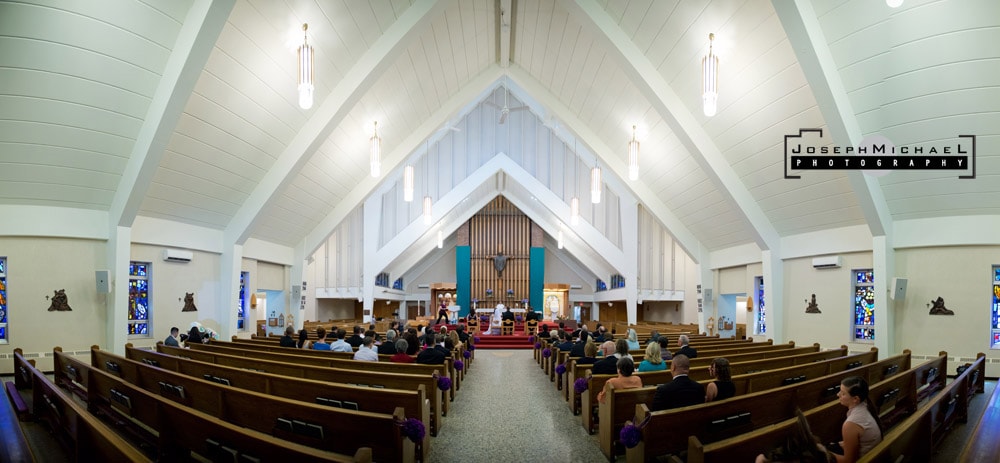 It doesn't happen too often, but occasionally, light will pour in through a stained glass window at the perfect time and land right on the bride. This is one such example. That blue light was on Melissa for most of the ceremony and it was just stunning! I loved this wedding!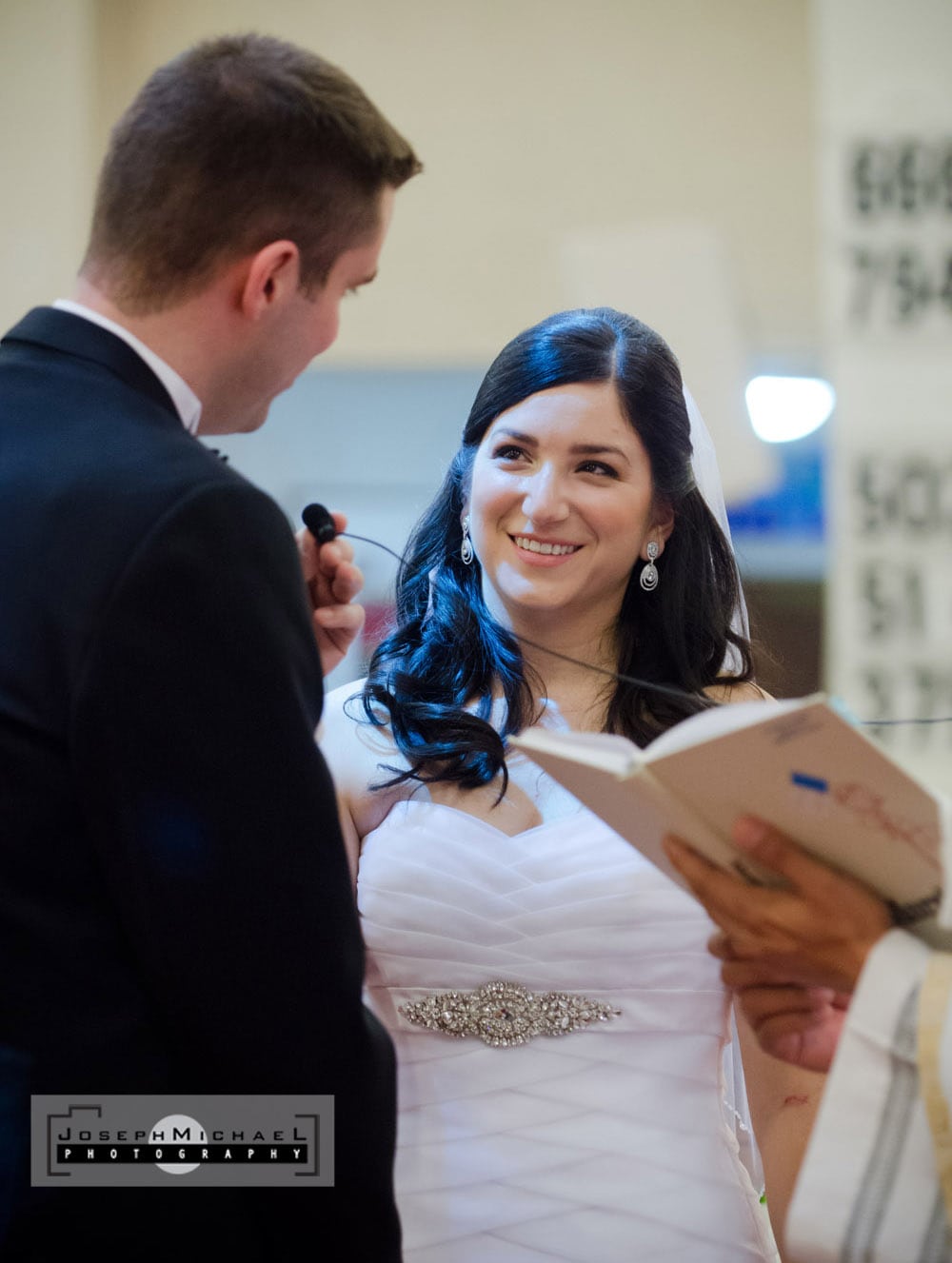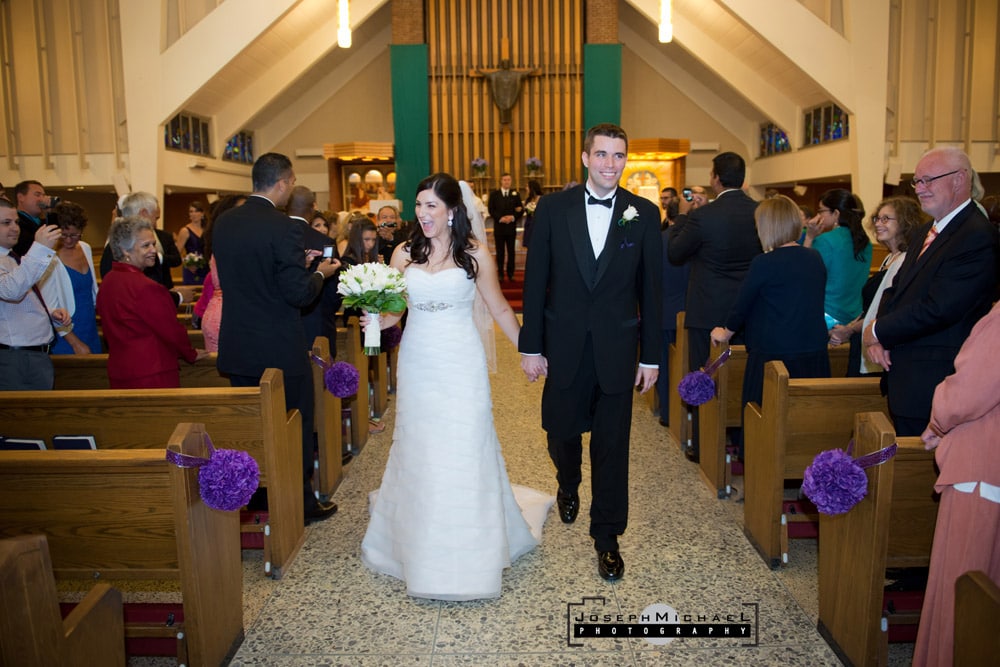 Formal wedding photos at the Distillery District.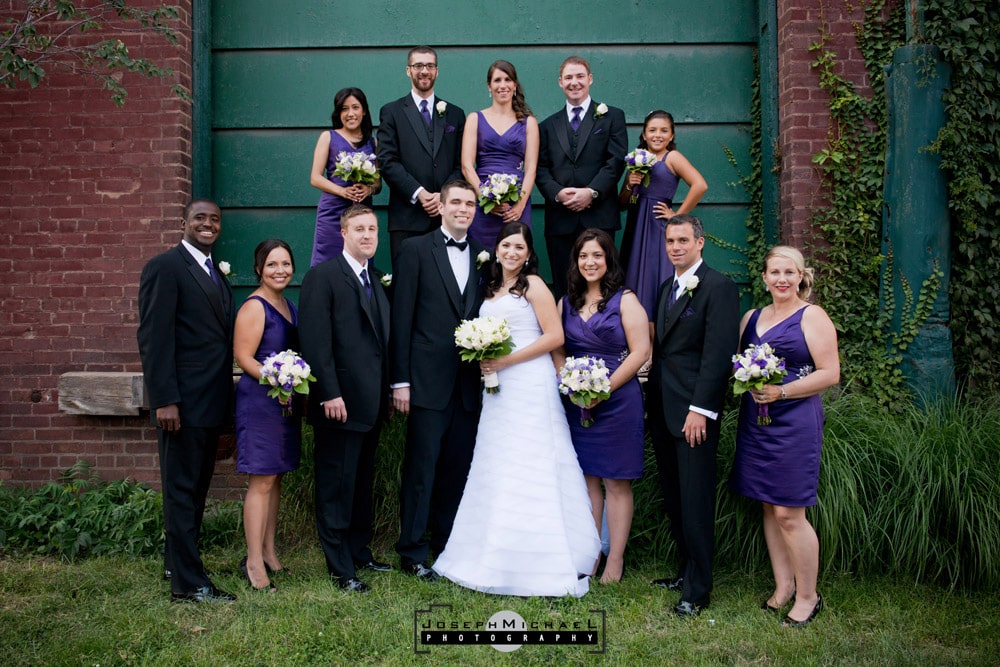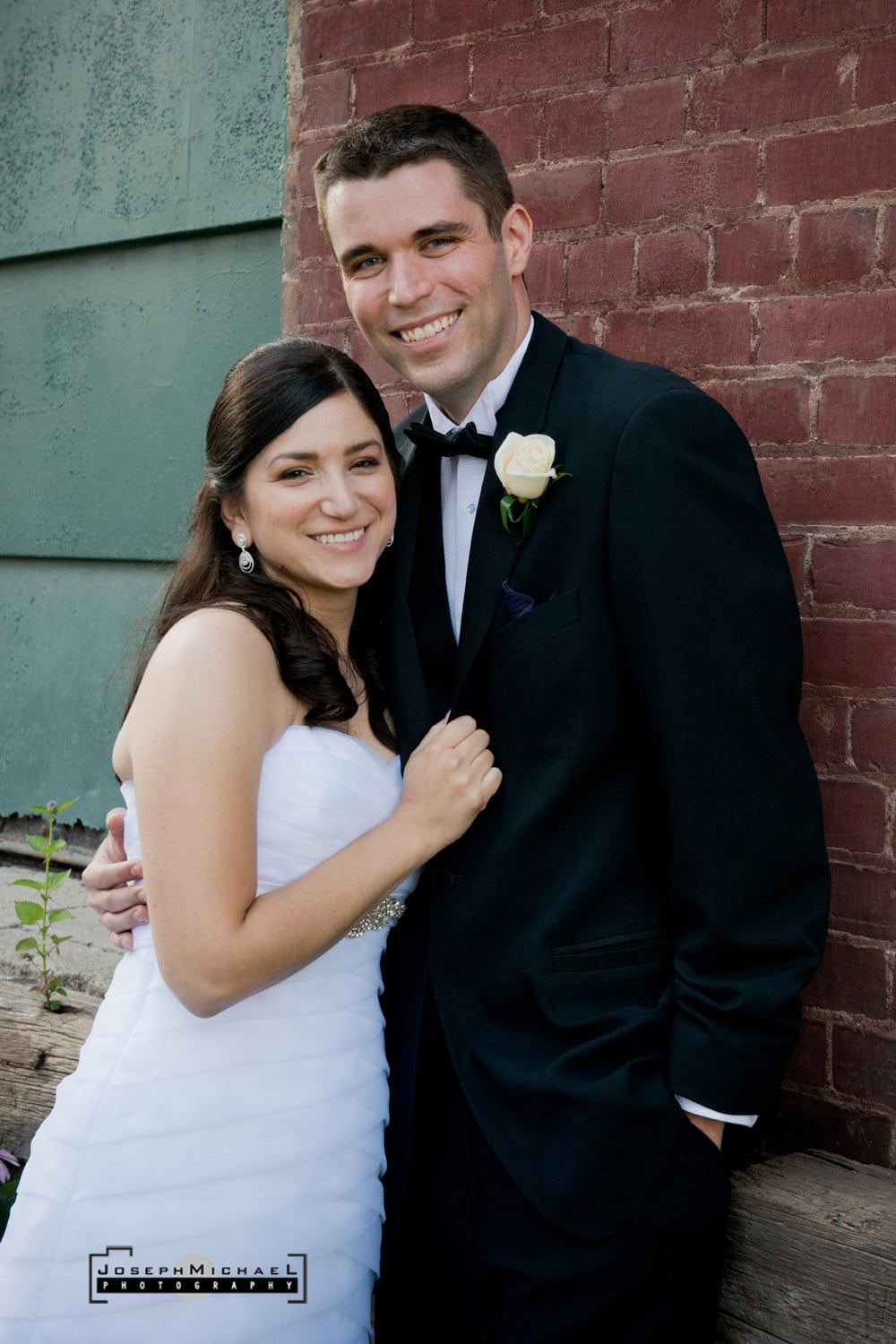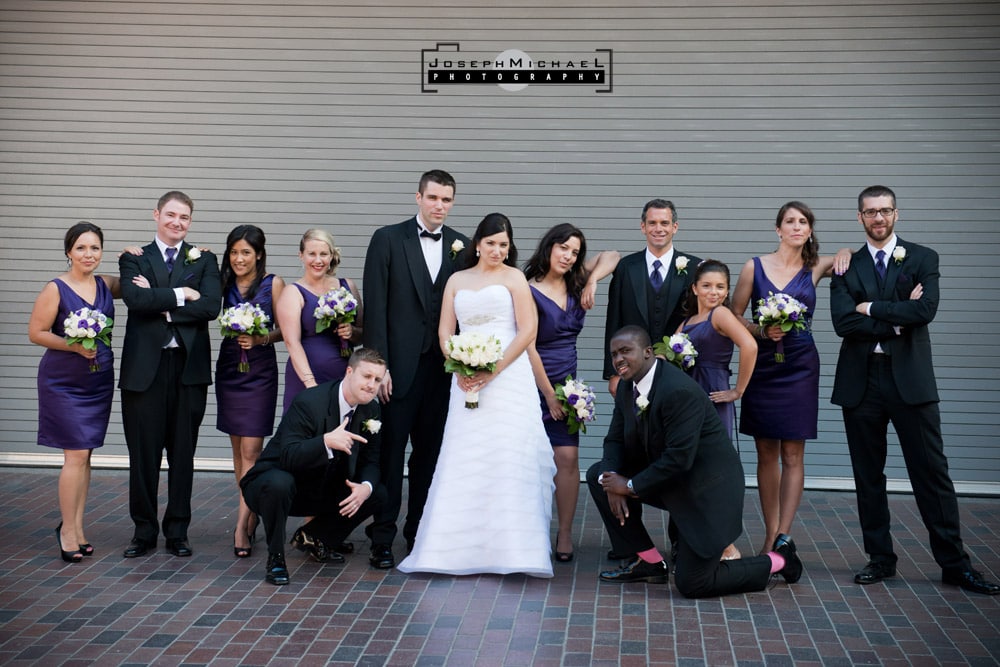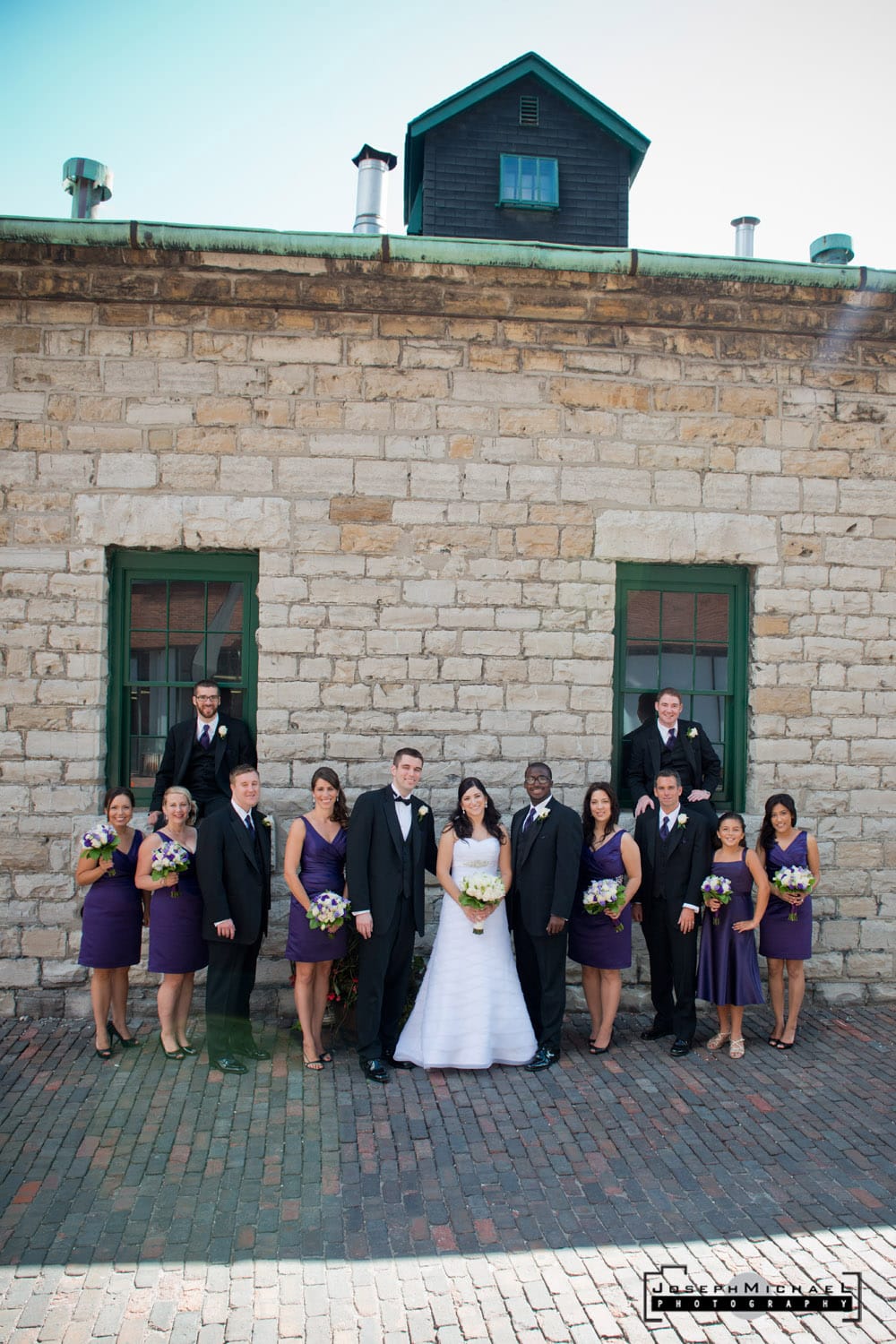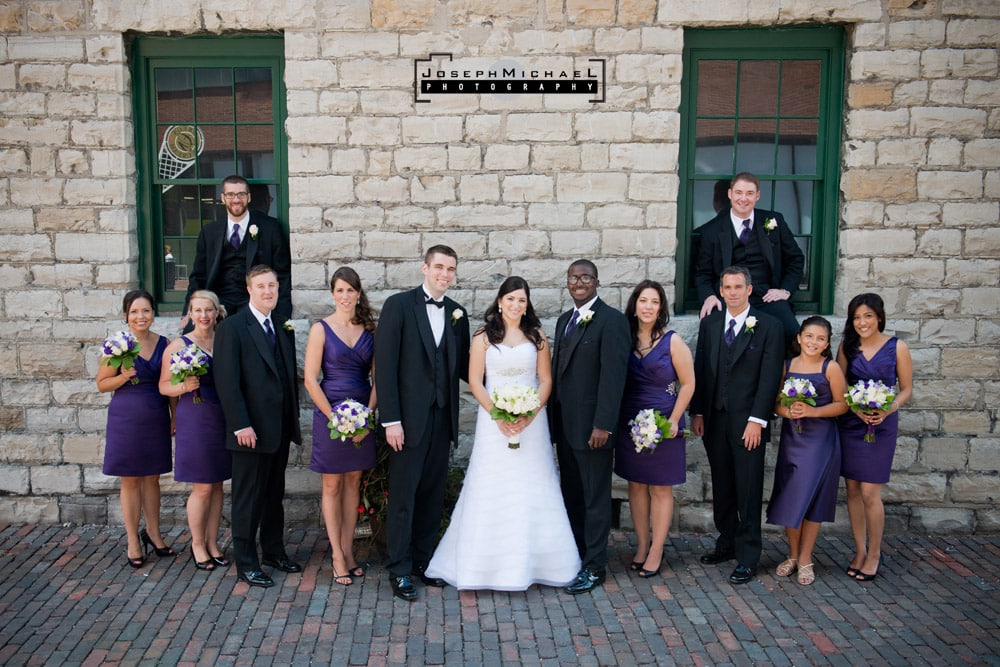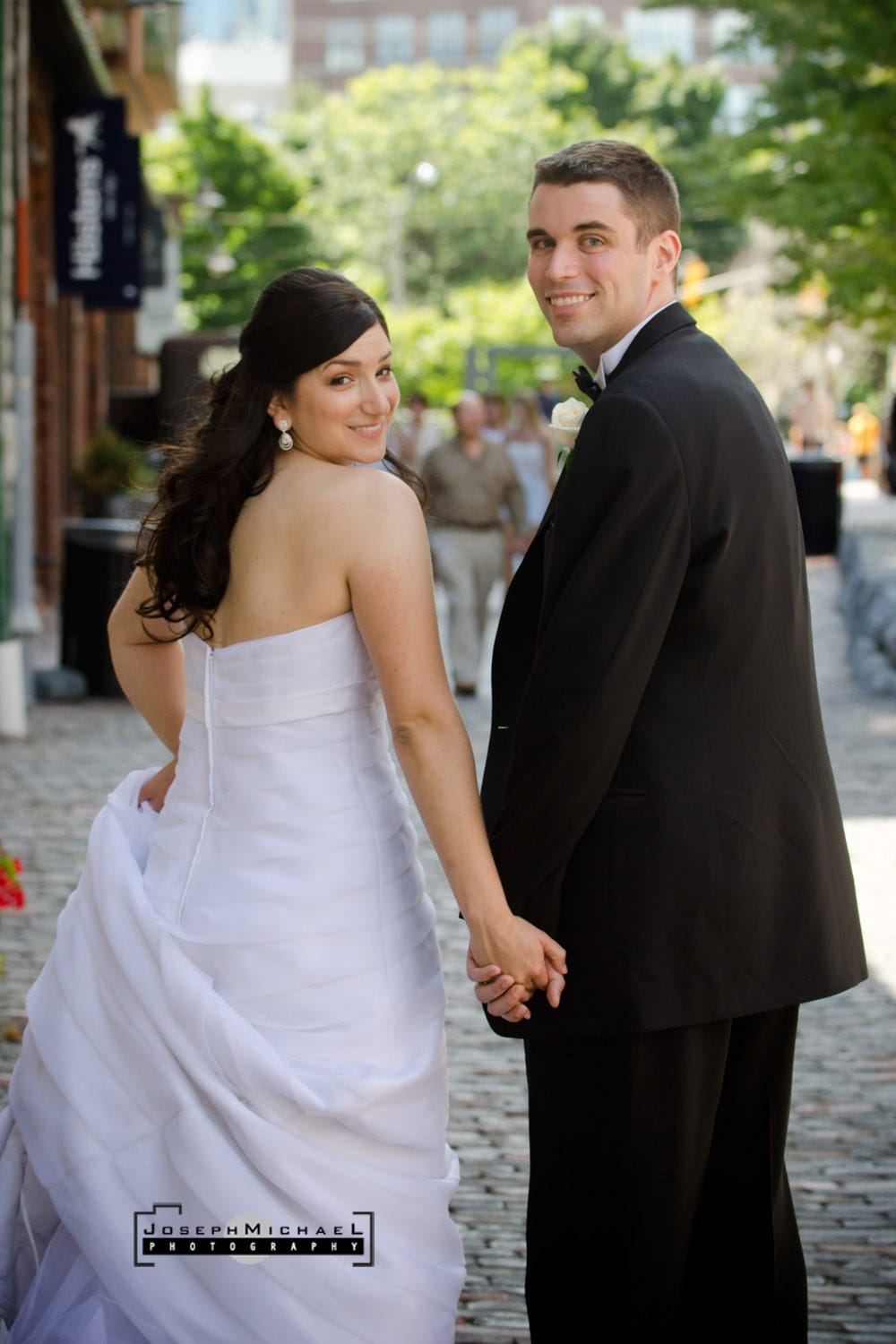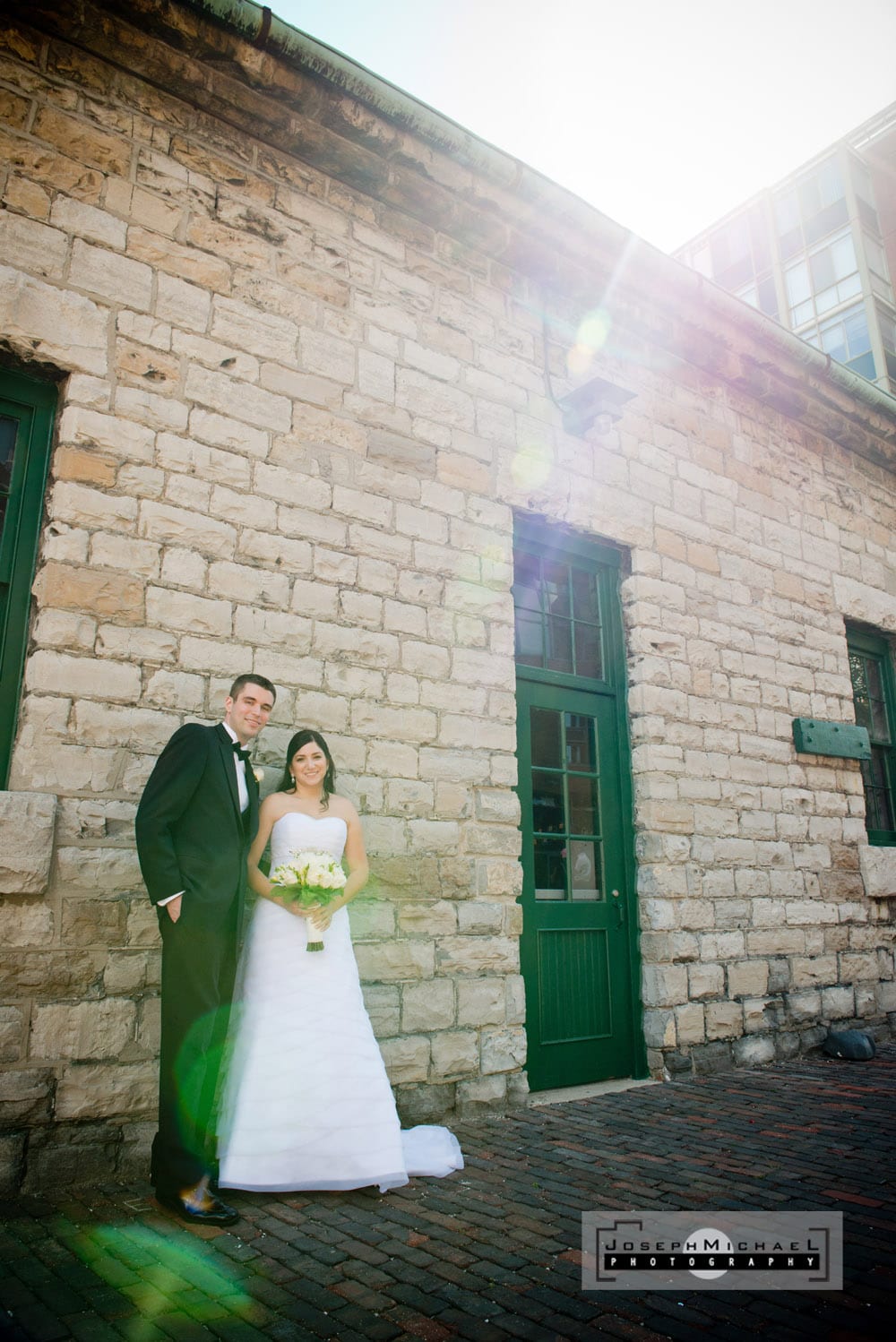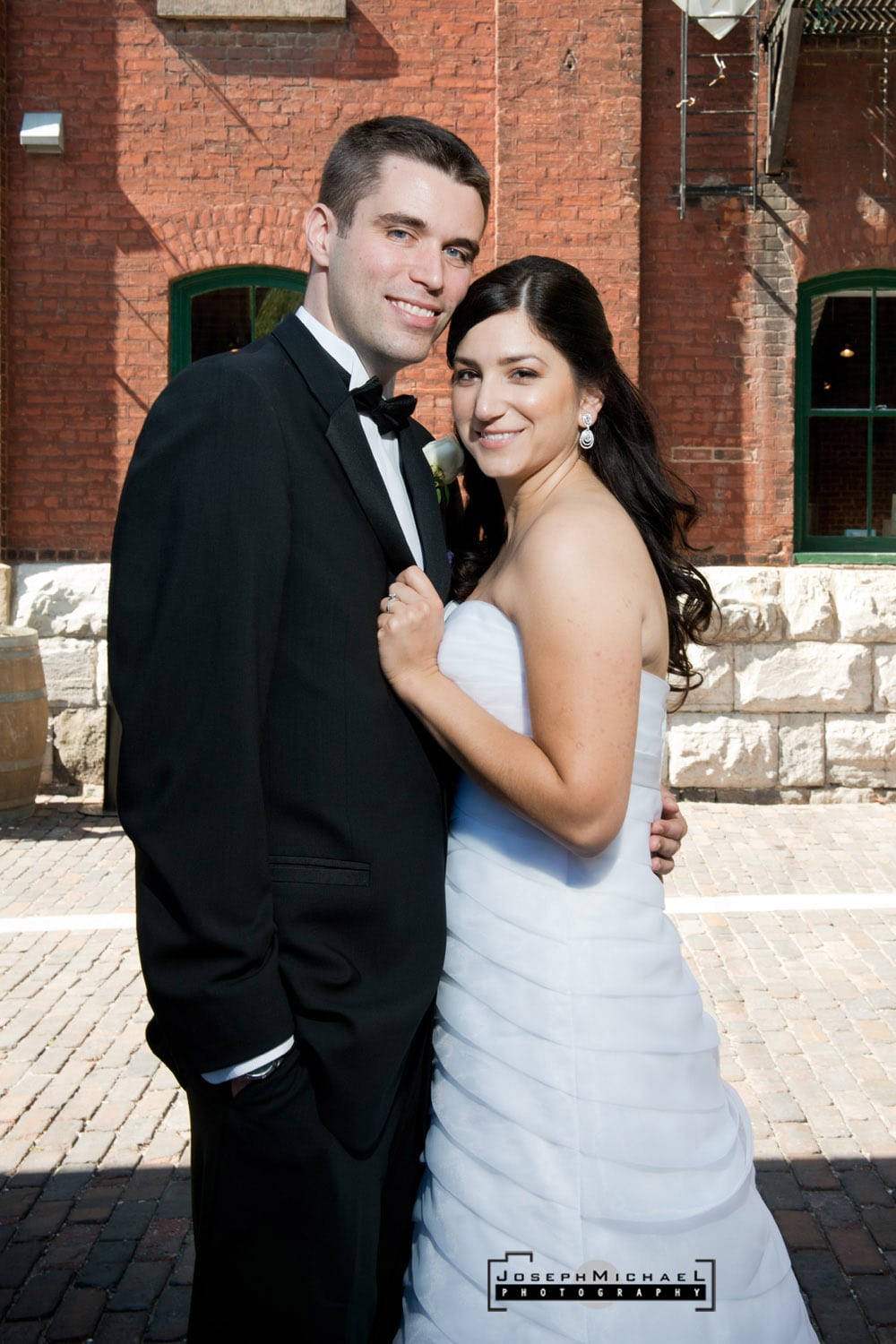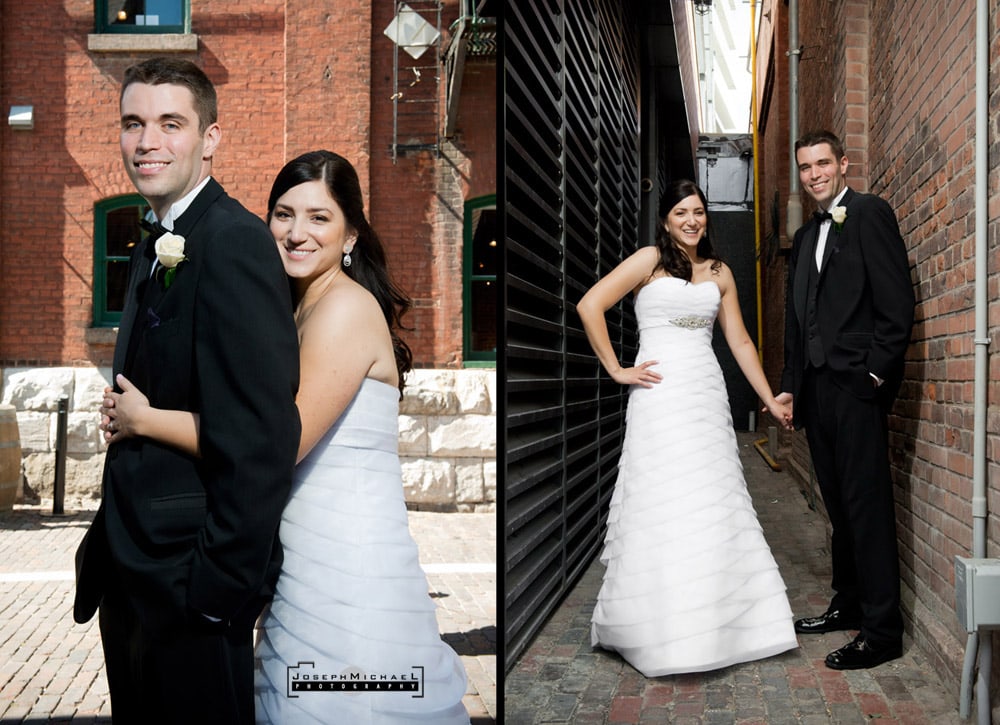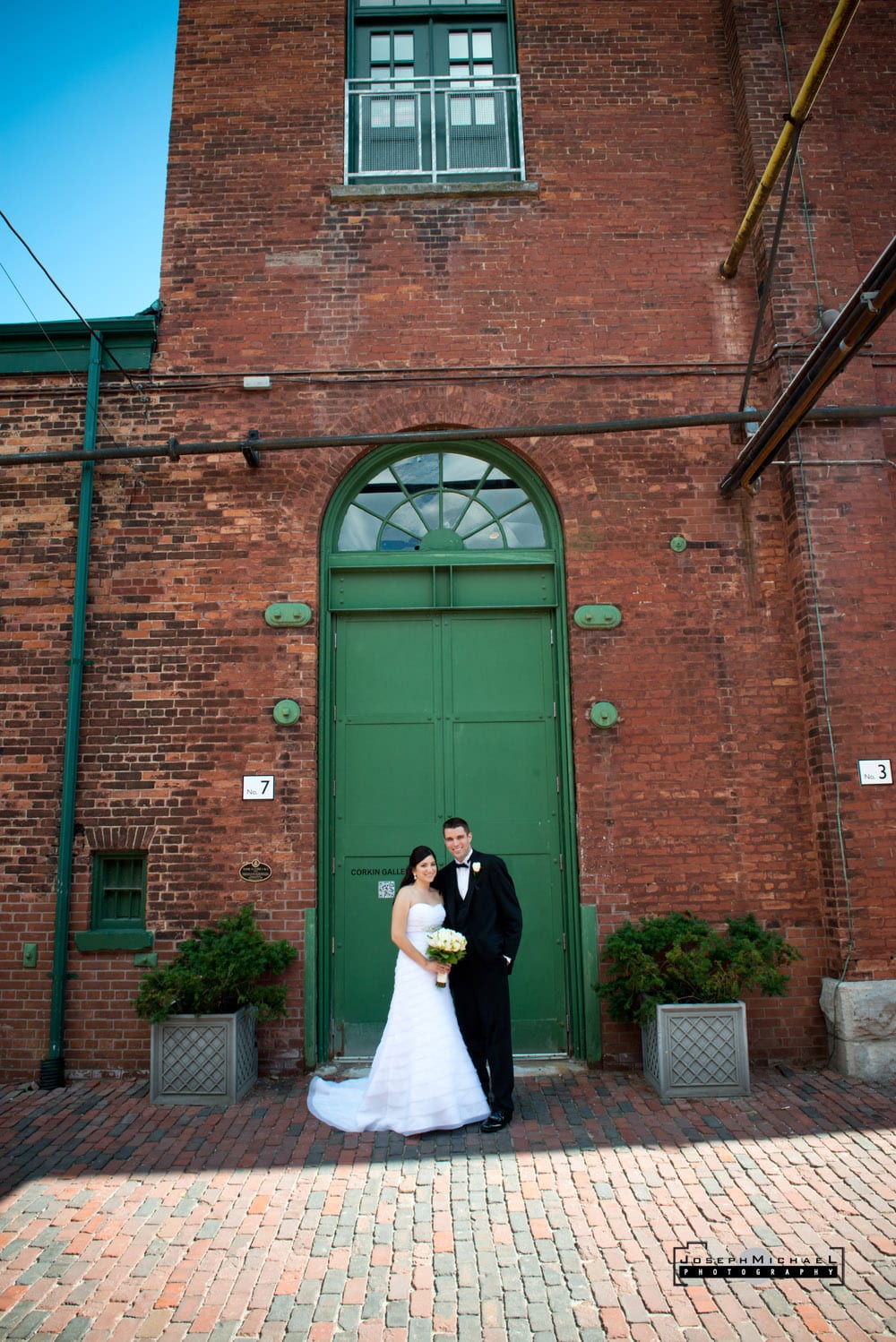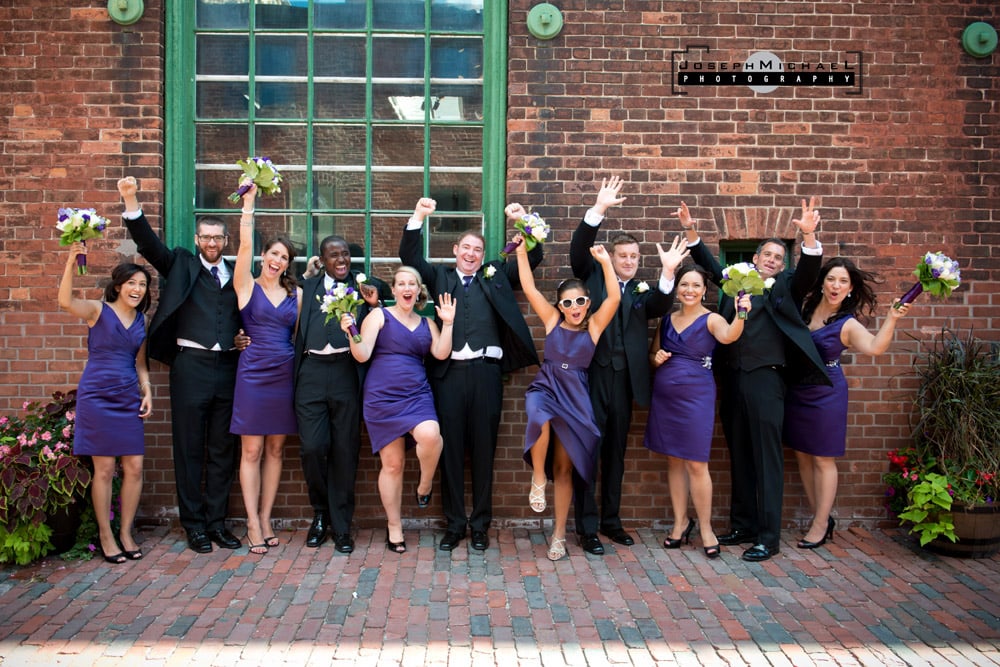 I think this is one of my favourite photos I took in 2013. The timing was pretty fantastic. I was shooting the wedding party and this kid suddenly comes out of nowhere. The reaction from the wedding party was pretty priceless.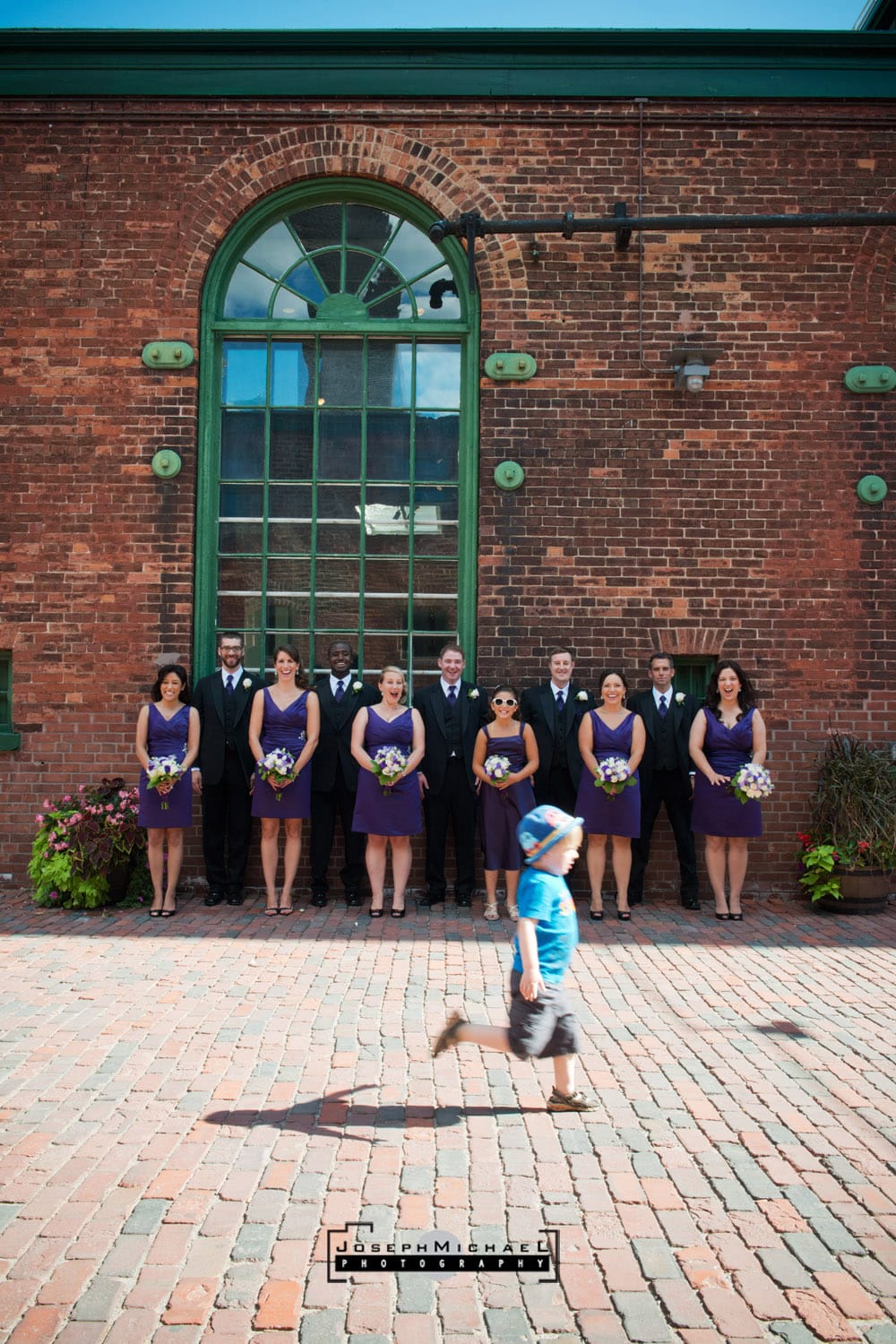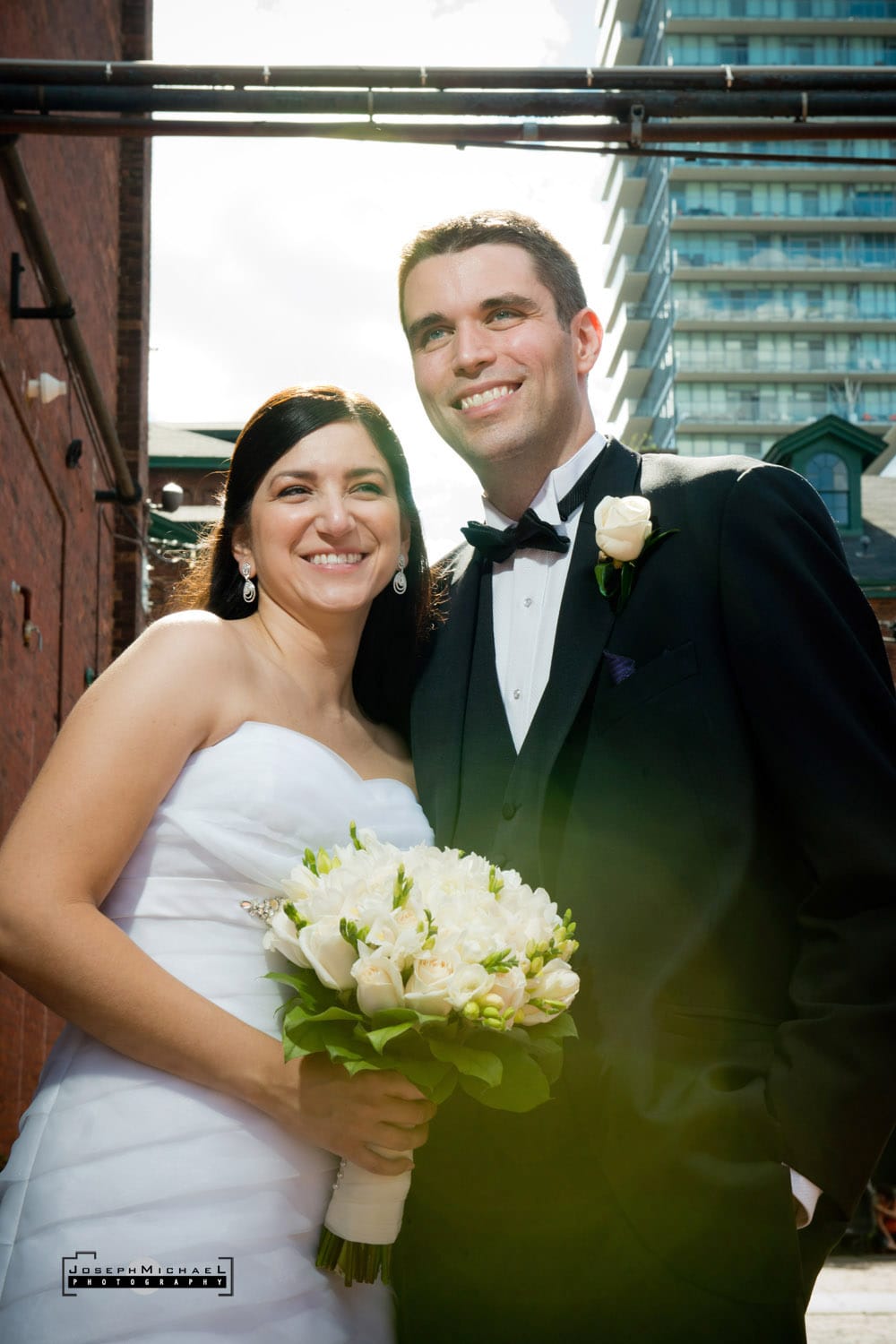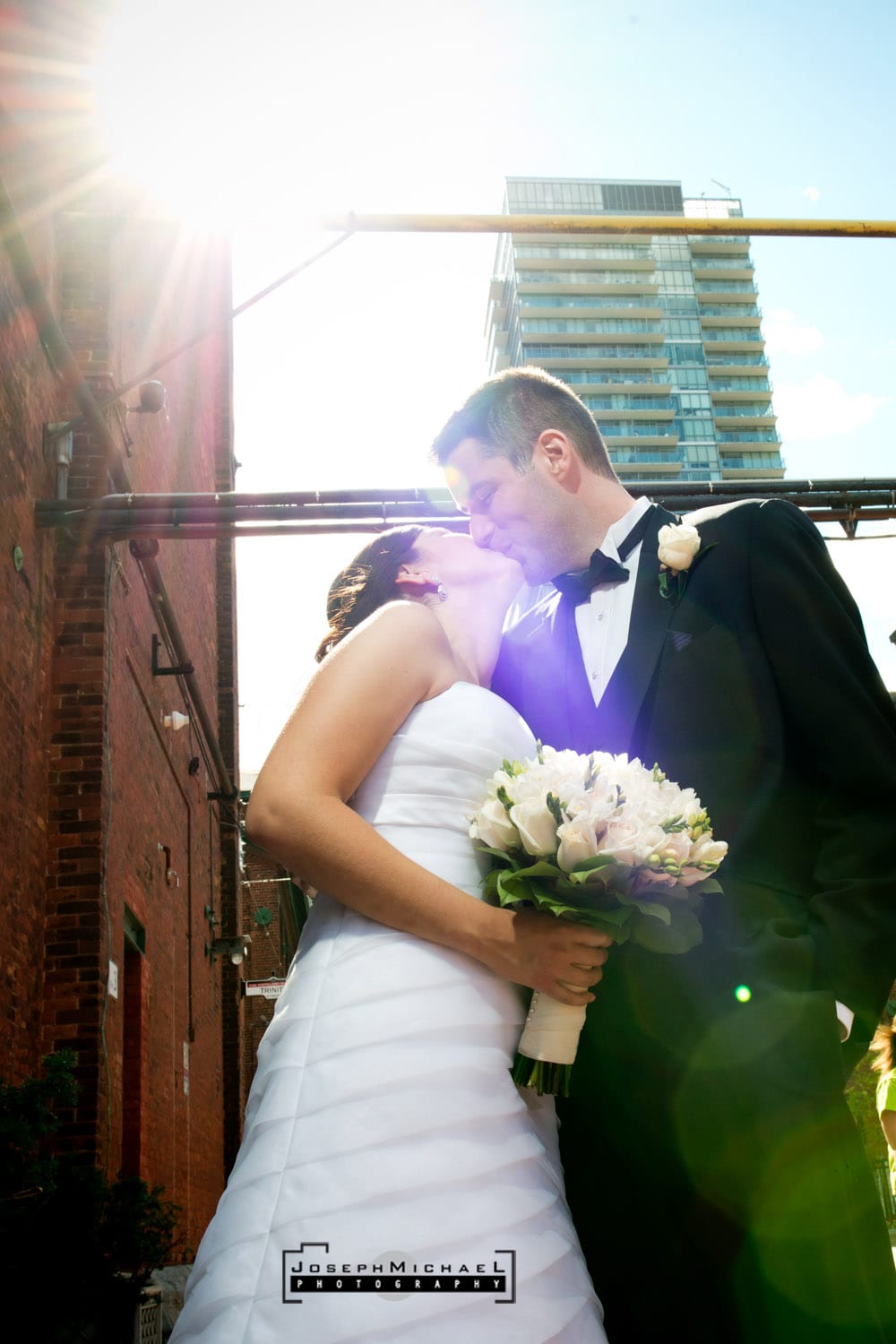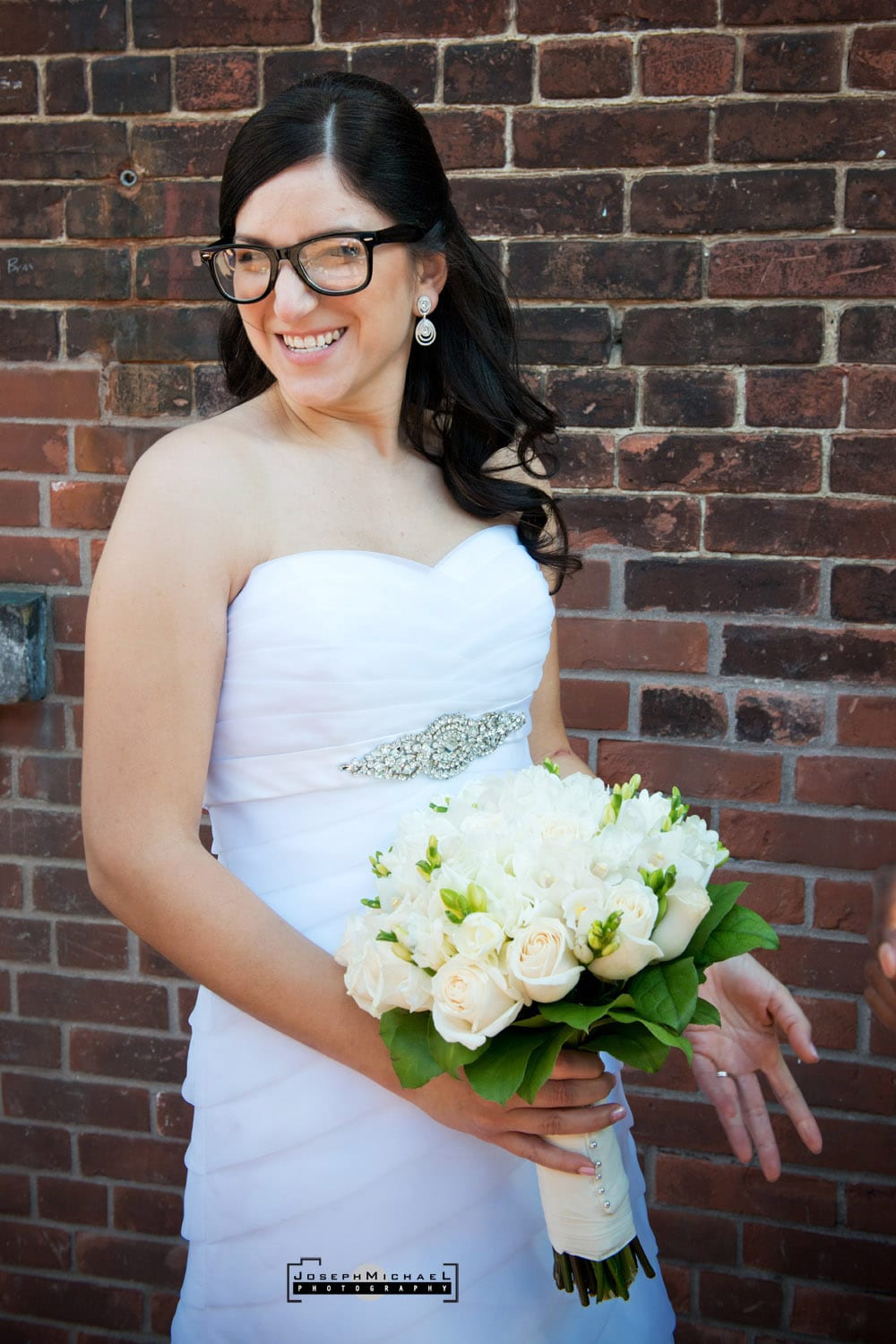 Photos from the reception at Rosewater Room on Toronto Street.