Not all wedding days are going to be sunny and bright, and with a particularly wet spring this year, it's be a challenging season for weddings. It didn't make a bit of difference for Stephanie and Zak. Sure, the beach they were going to have the ceremony was entirely gone due to the high levels of Lake Ontario, and sure, they could't take full advantage of the beautiful surroundings of Prince Edward County, but with an eclectically cool venue like Drake Devonshire, the rain didn't ruin anything. What makes a Drake Devonshire wedding so memorable is the ambiance and intimacy, perfect for their 50 guests to eat, drink and dance the night away.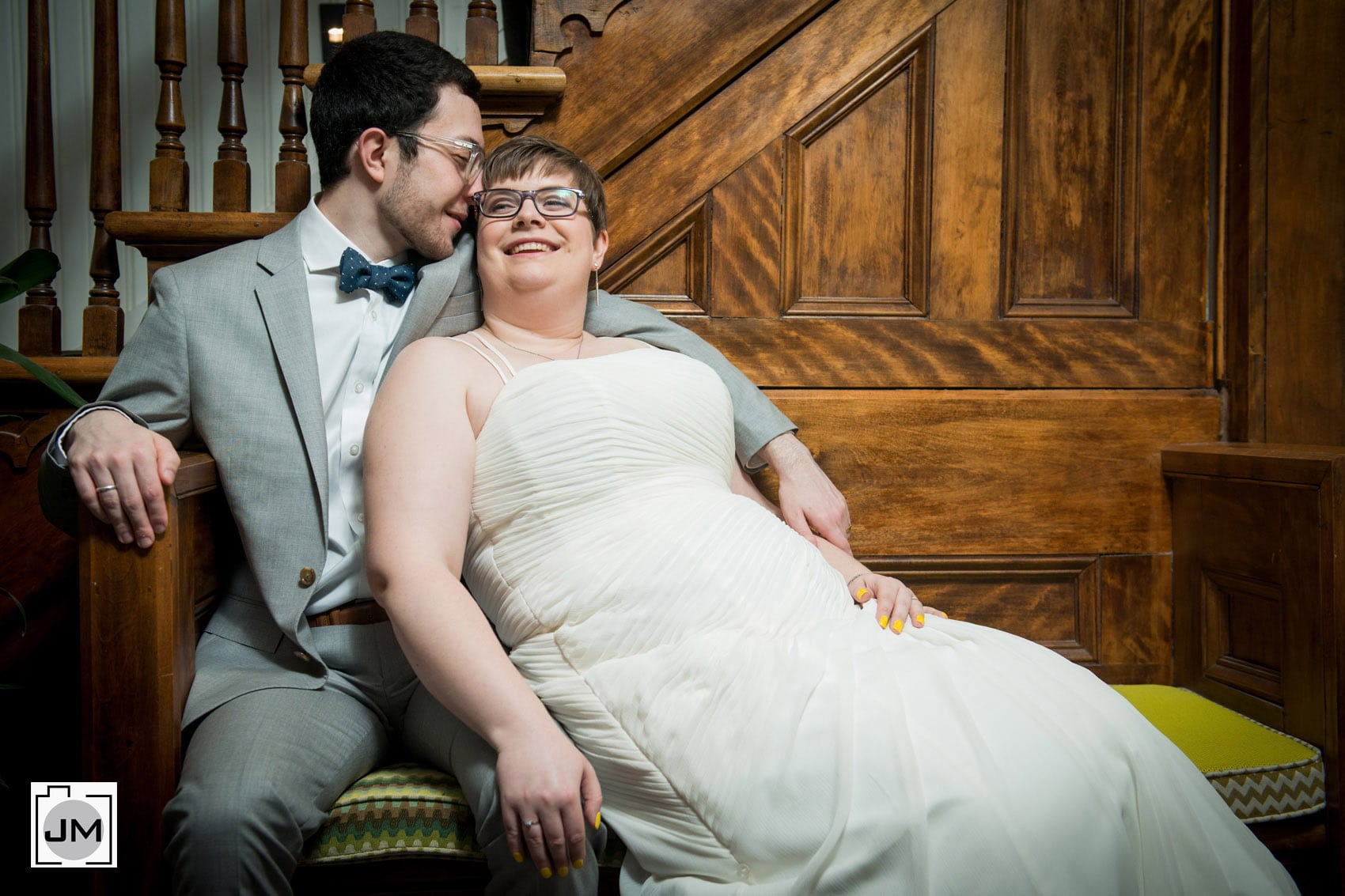 If you've been to the Drake in Toronto, you know it's a cool place to be. It's exactly the same at the Drake Devonshire Inn in Prince Edward County. While we were pretty much stuck inside for the photos, there were so many great nooks, art, colours, and plenty of light spread throughout the hotel, including a vintage photo booth, great wall paper, a beautiful glass room and lots of yellow accents. Noting the yellow accents throughout the hotel, our bride Stephanie had her nails painted a bright yellow, making her the greatest accent of the hotels accents.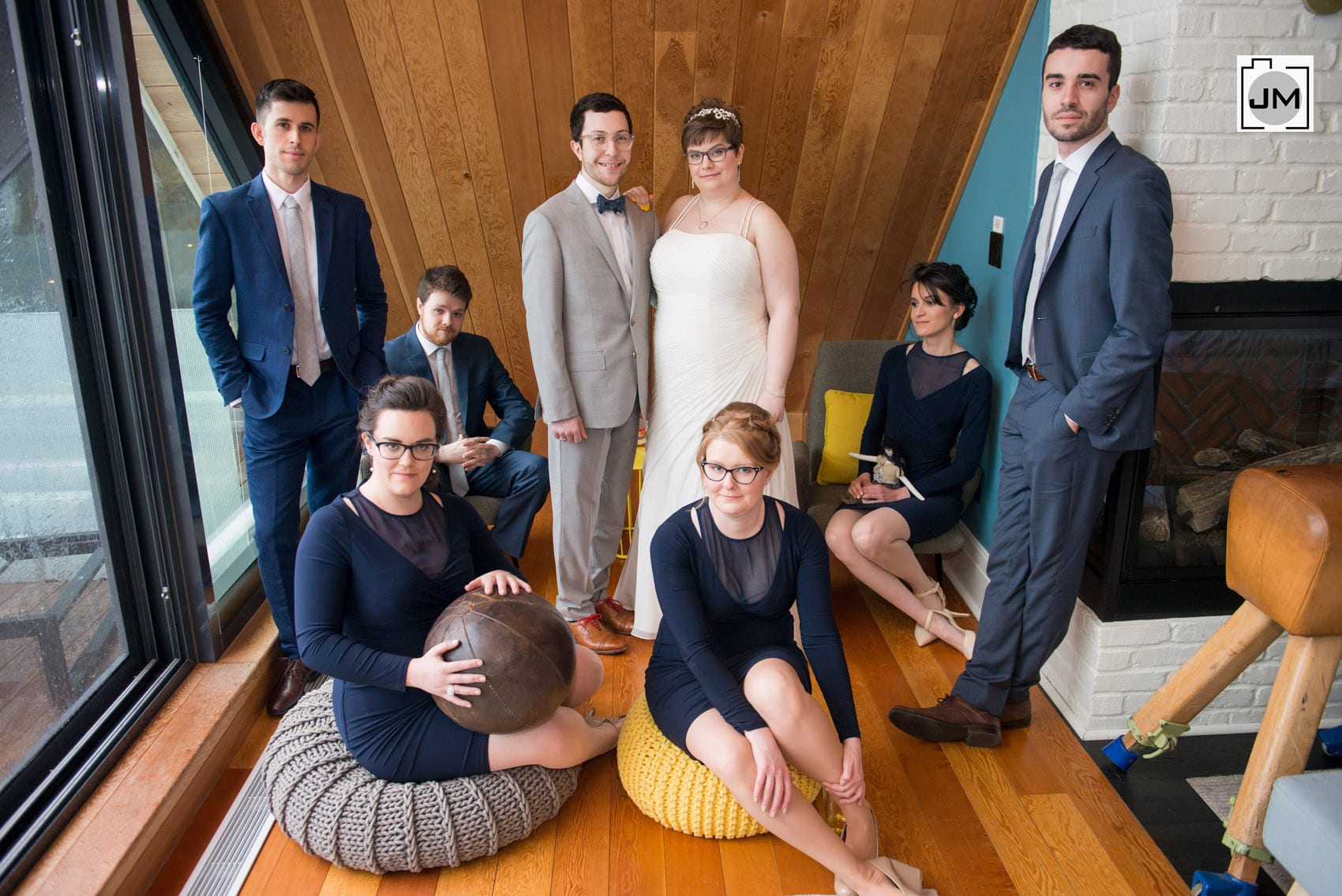 In addition to everything else, Stephanie and Zak had a super fun wedding party and super fun guests. This can be easily demonstrated. For the kissing game, instead of clinking glasses or singing or showing the bride and groom how to kiss to get them to kiss, they had an open mike for anyone to come up and tell a joke. There had to be 30-35 jokes told, and the crowd loved it. So did I! Want an example? What do you call a chicken looking at lettuce? Chicken Caesar Salad. Maybe you had to be there, but man, I loved it.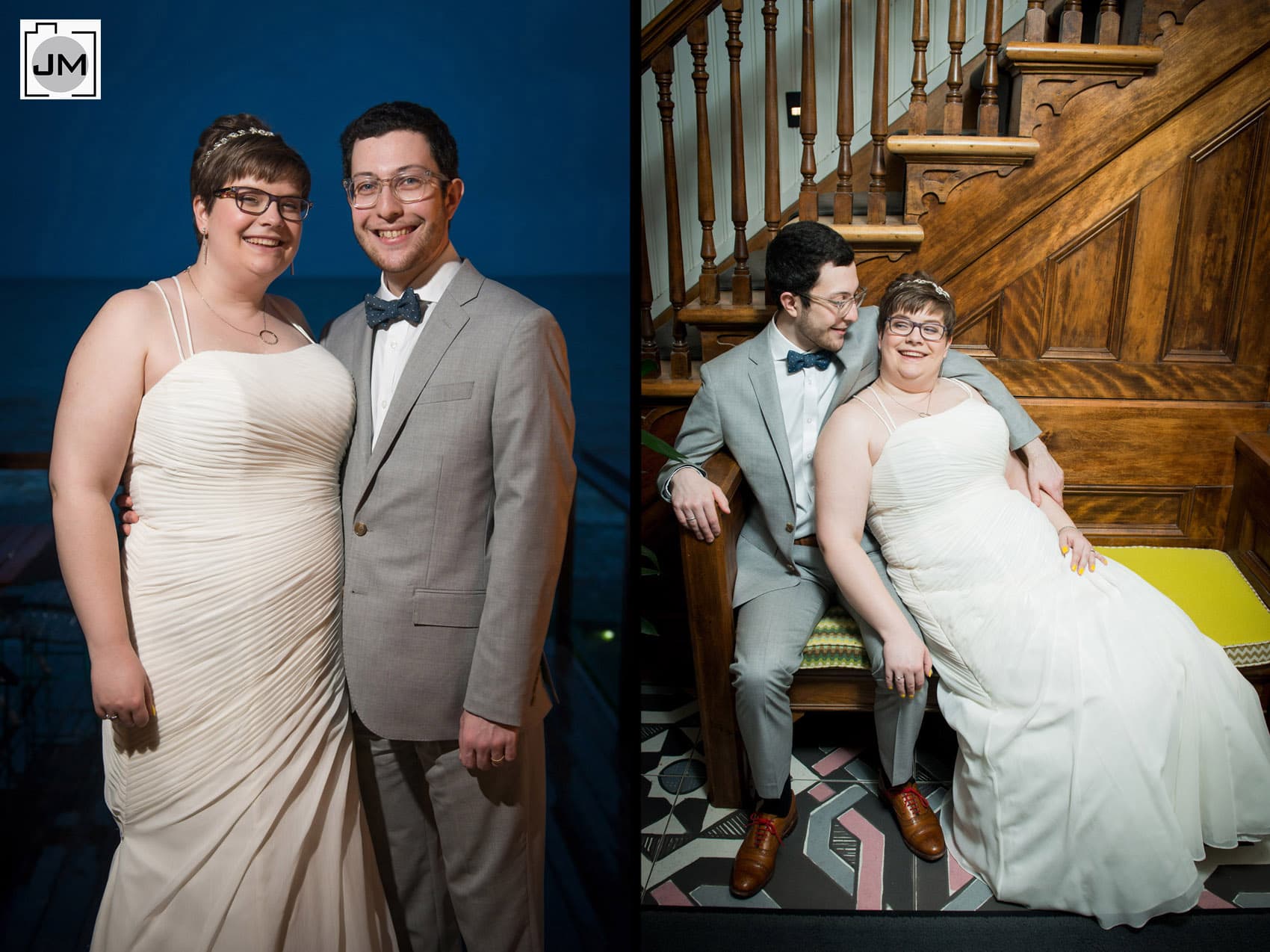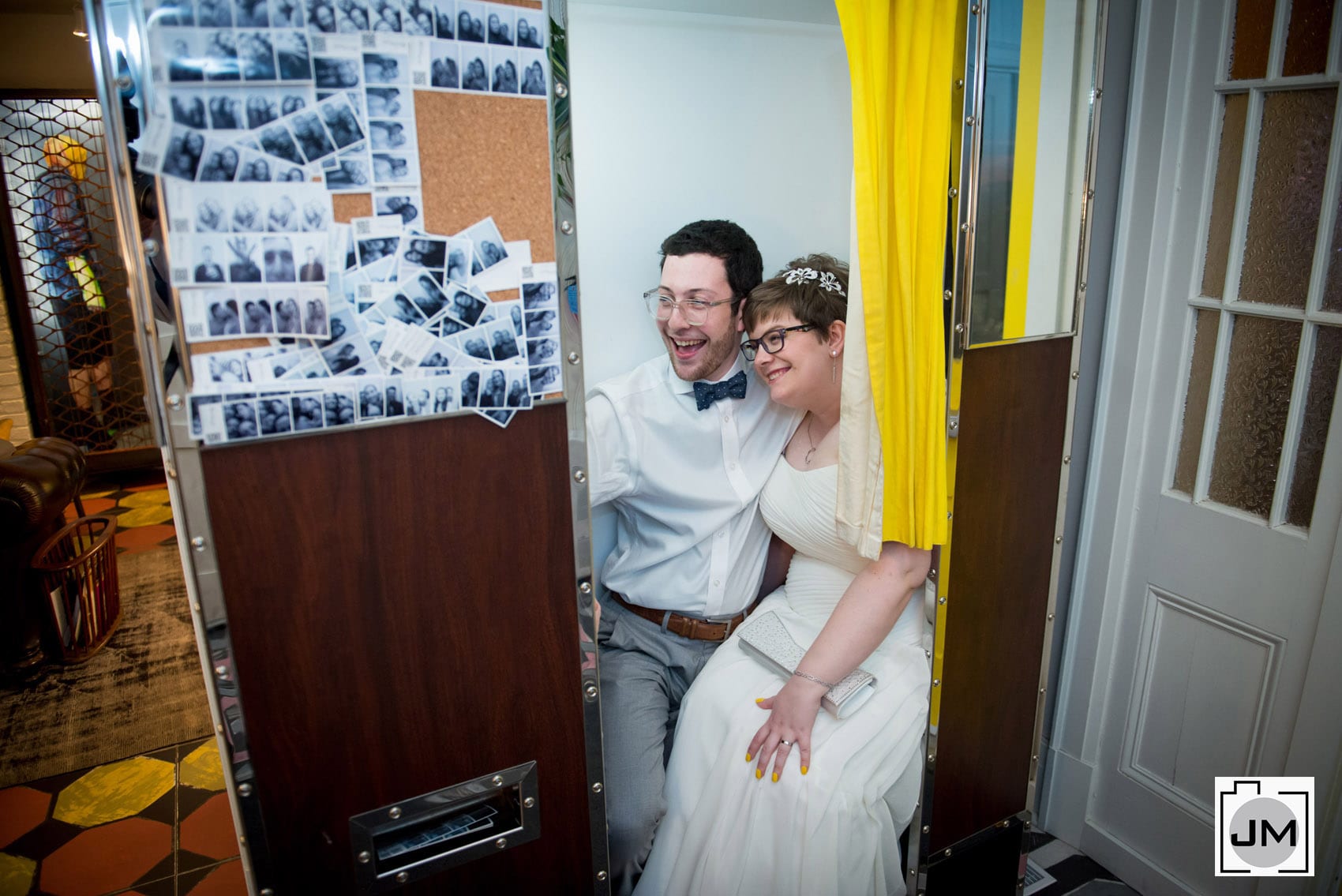 One of the highlights of a Drake Devonshire wedding is the bridal suite on the second floor. The floor to ceiling windows overlook Lake Ontario, and while we didn't get to use the deck, it's a stunning room with perfect lighting.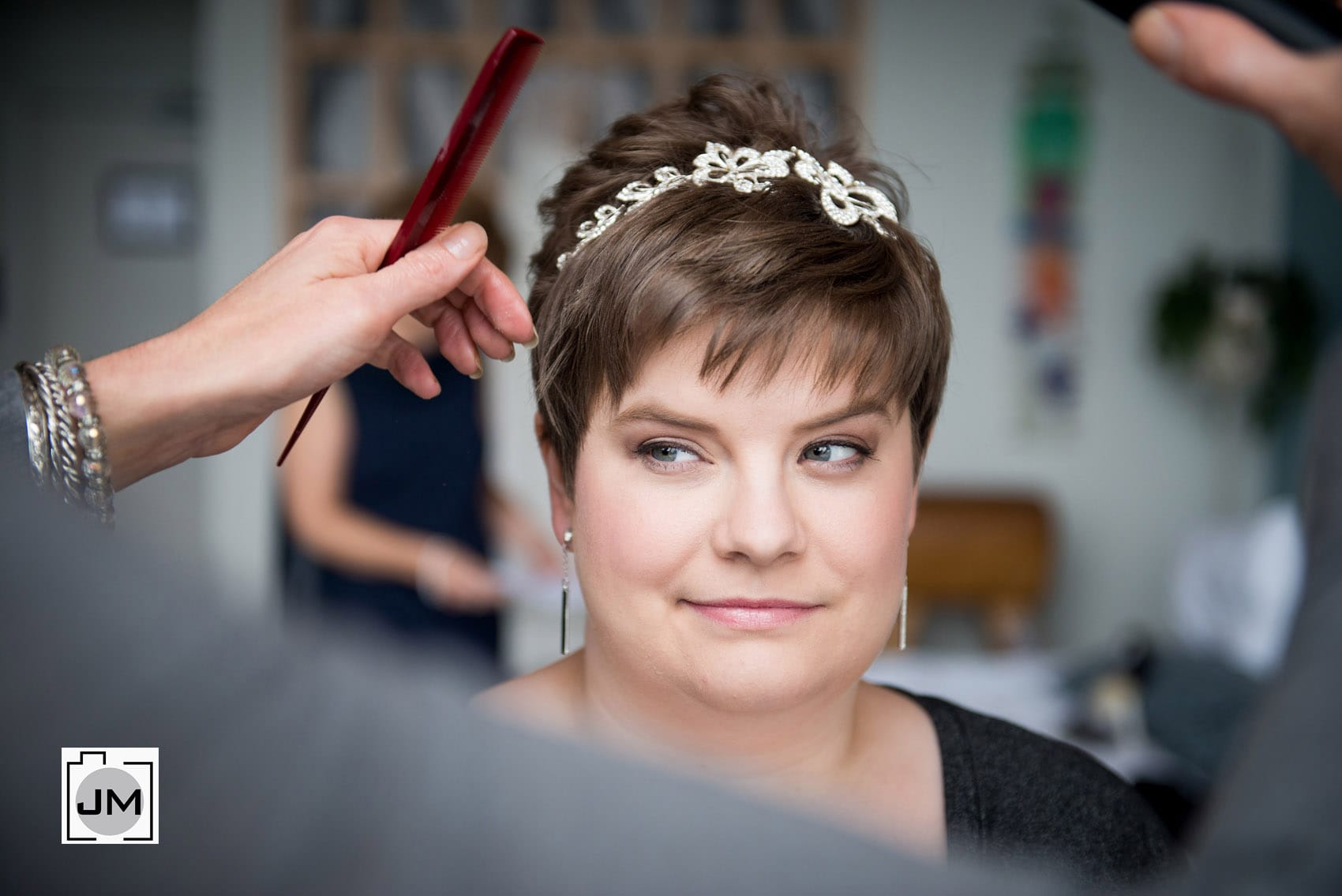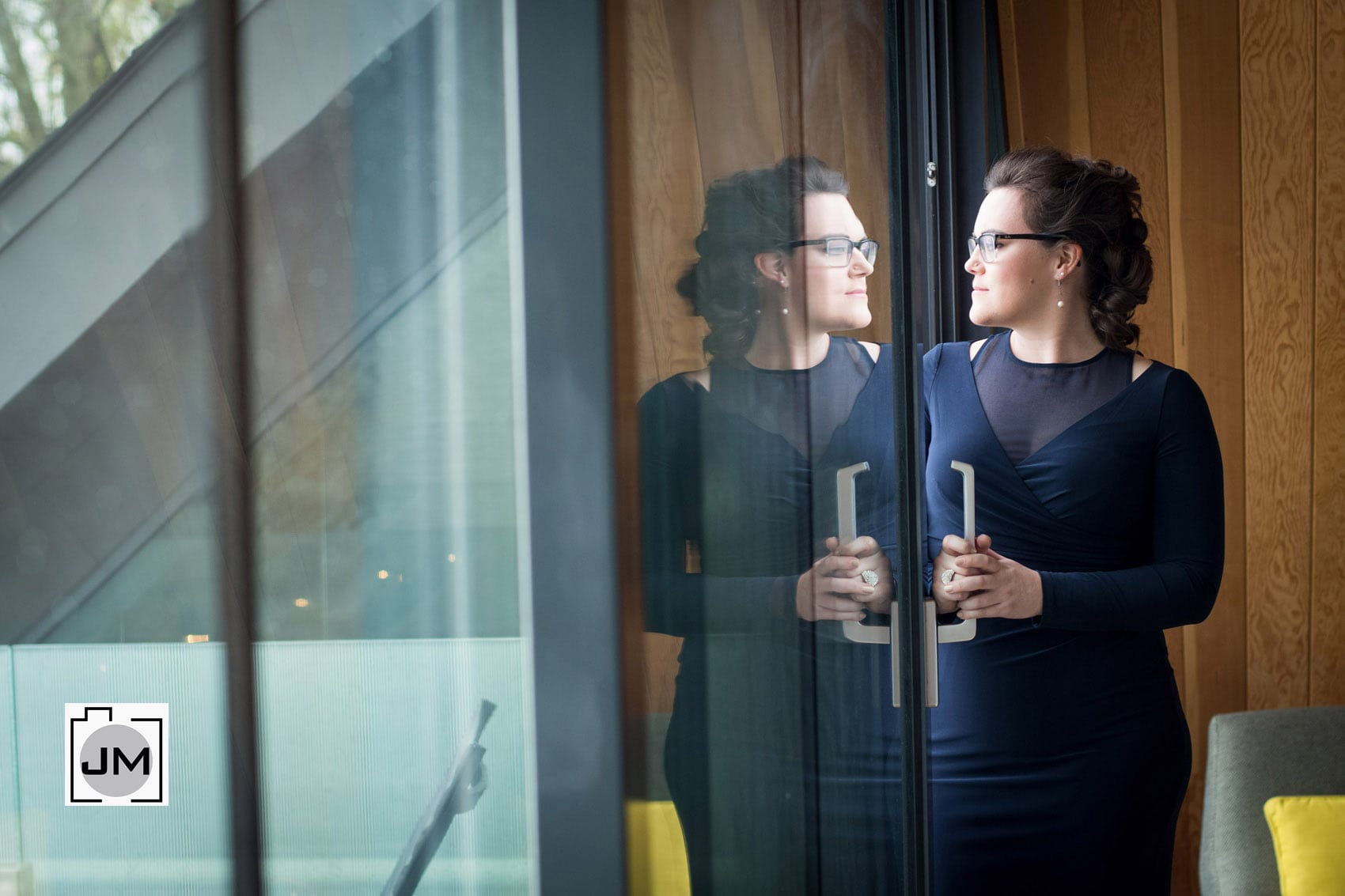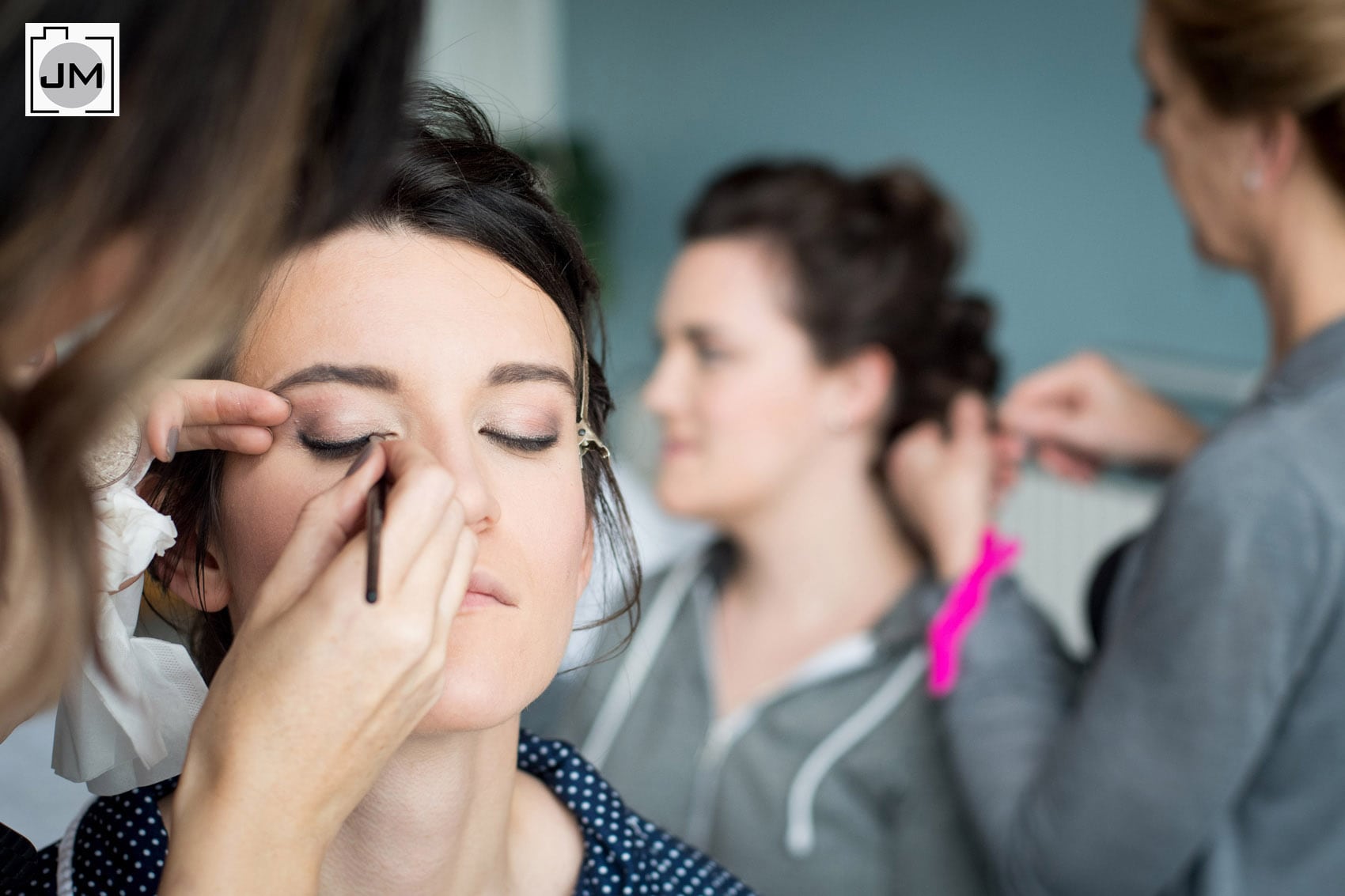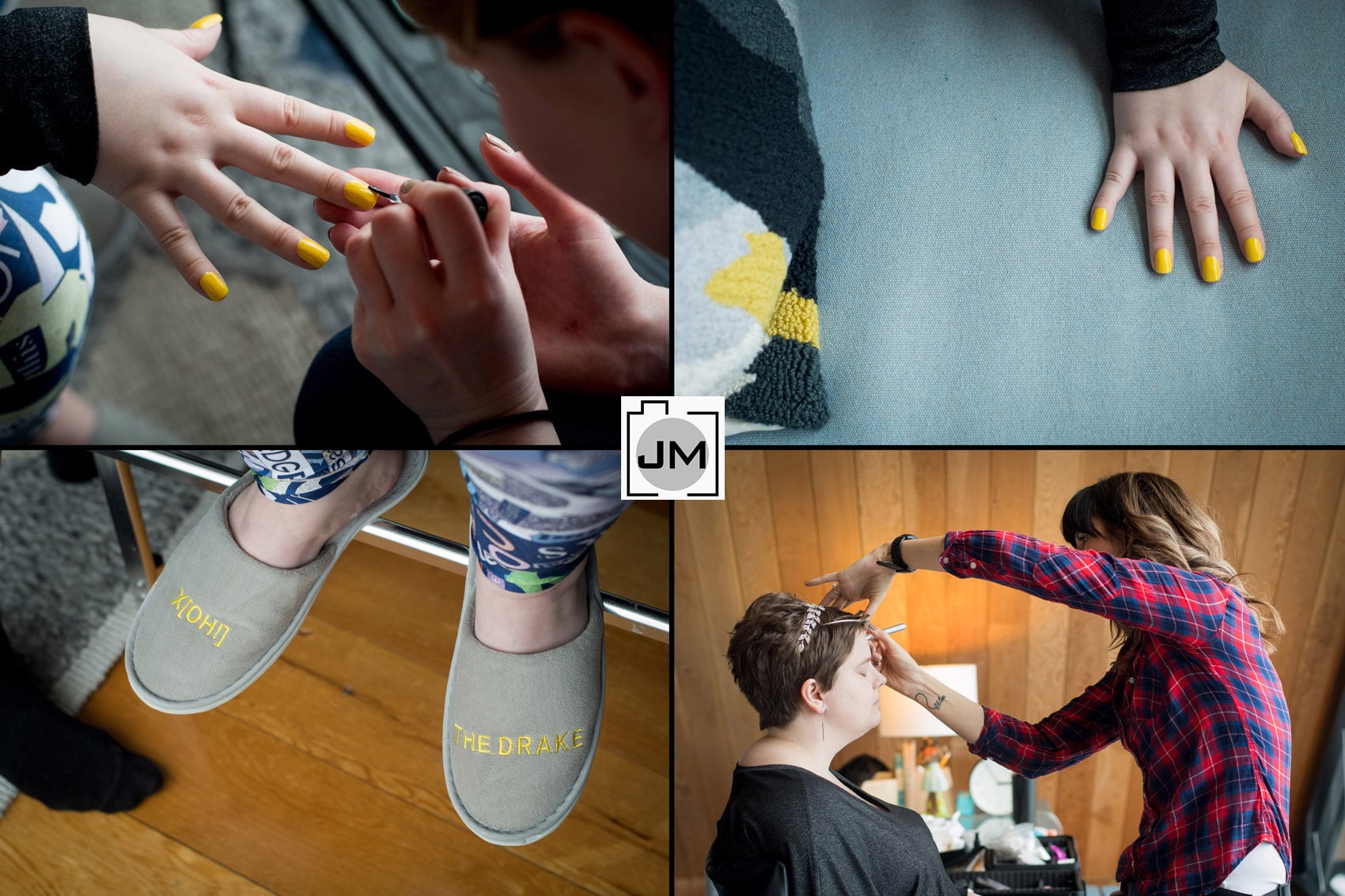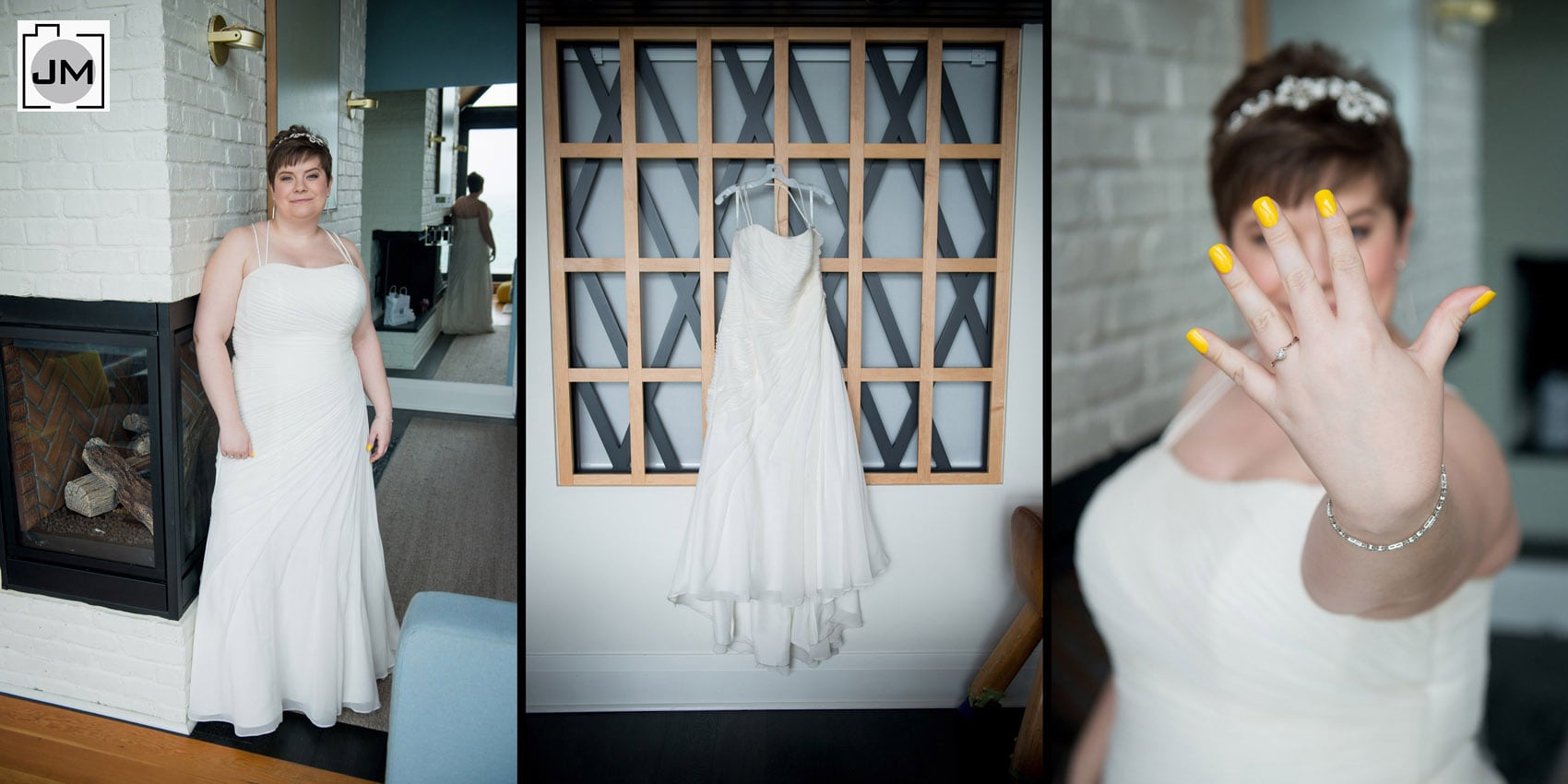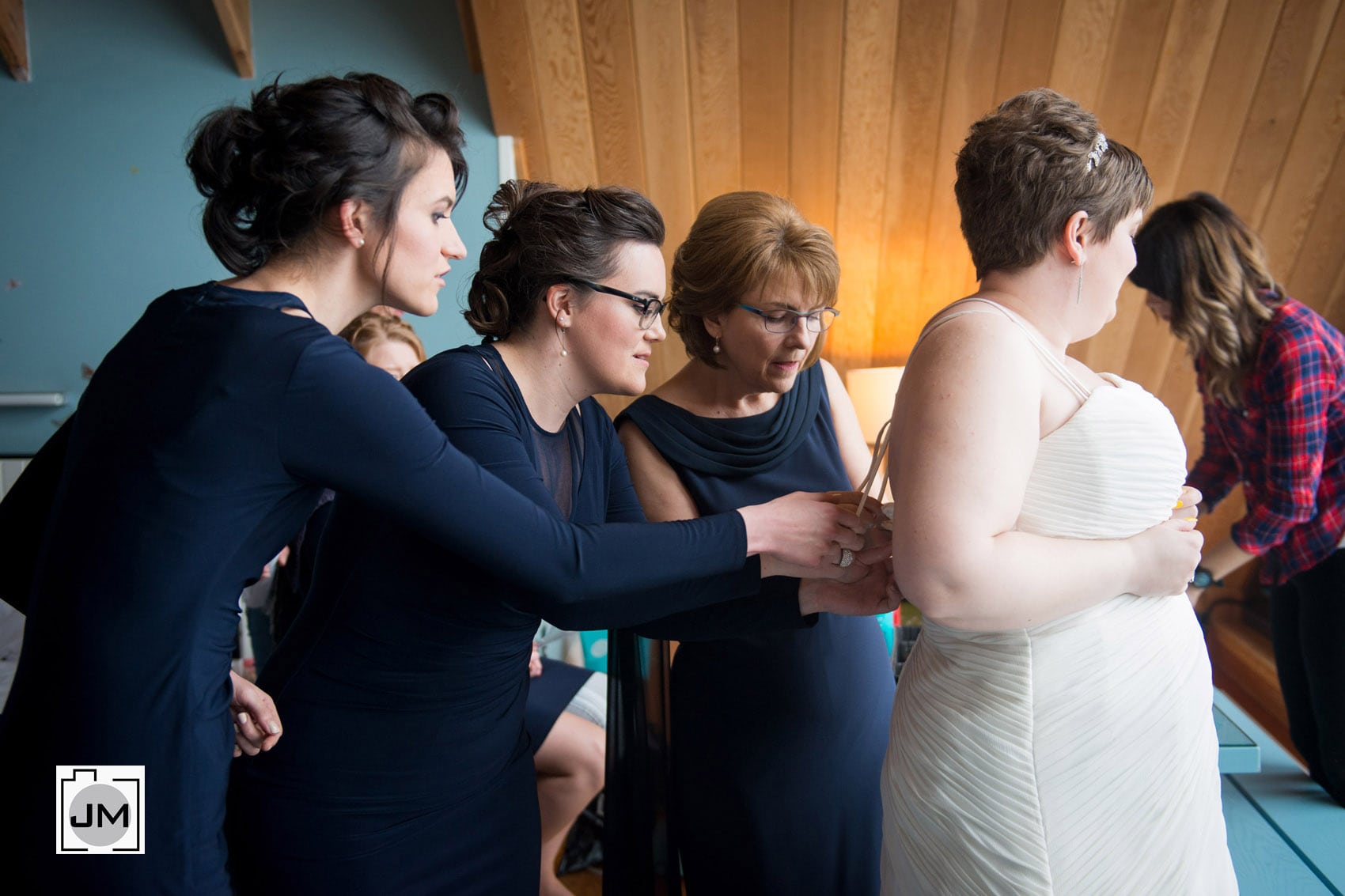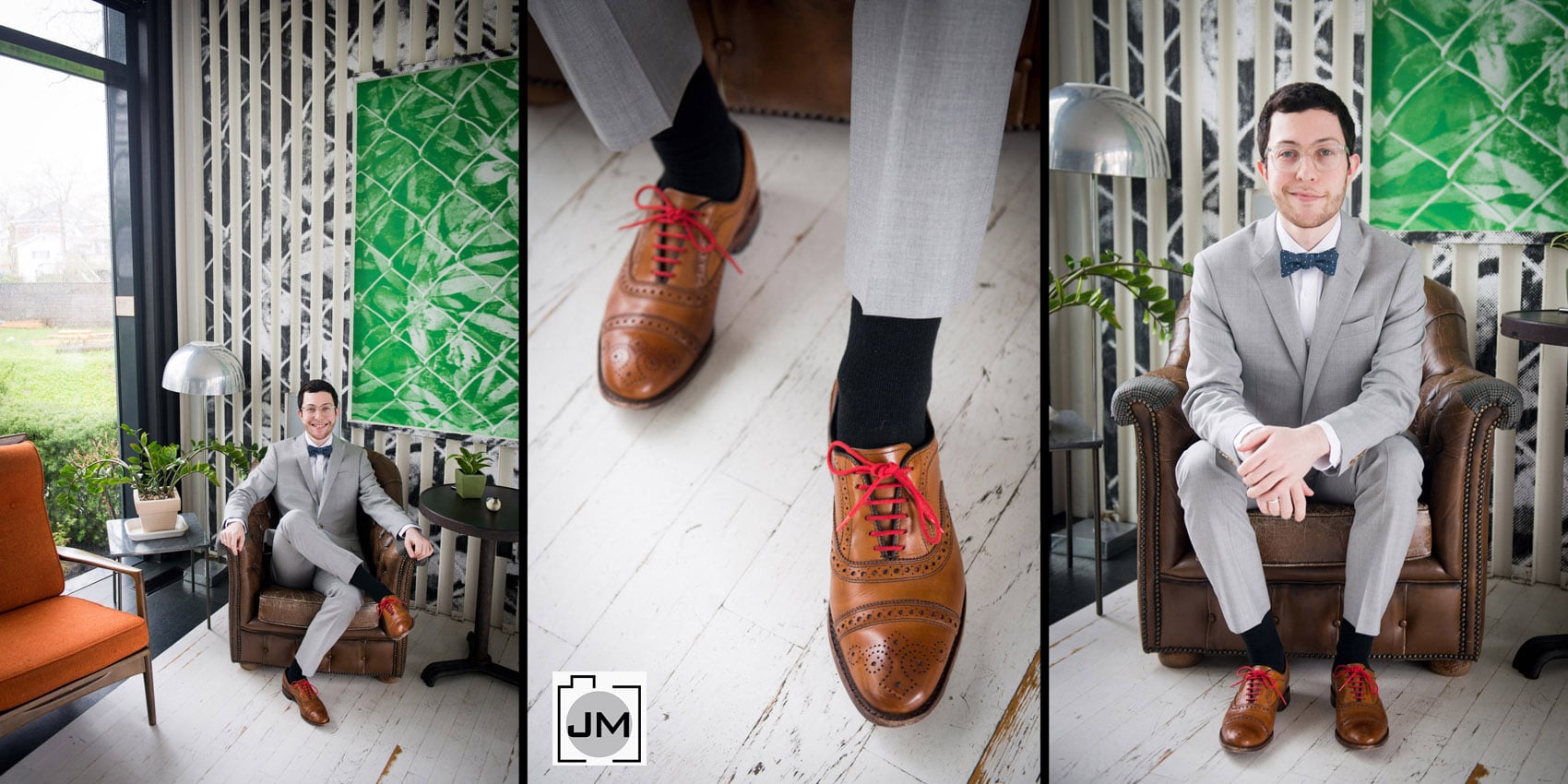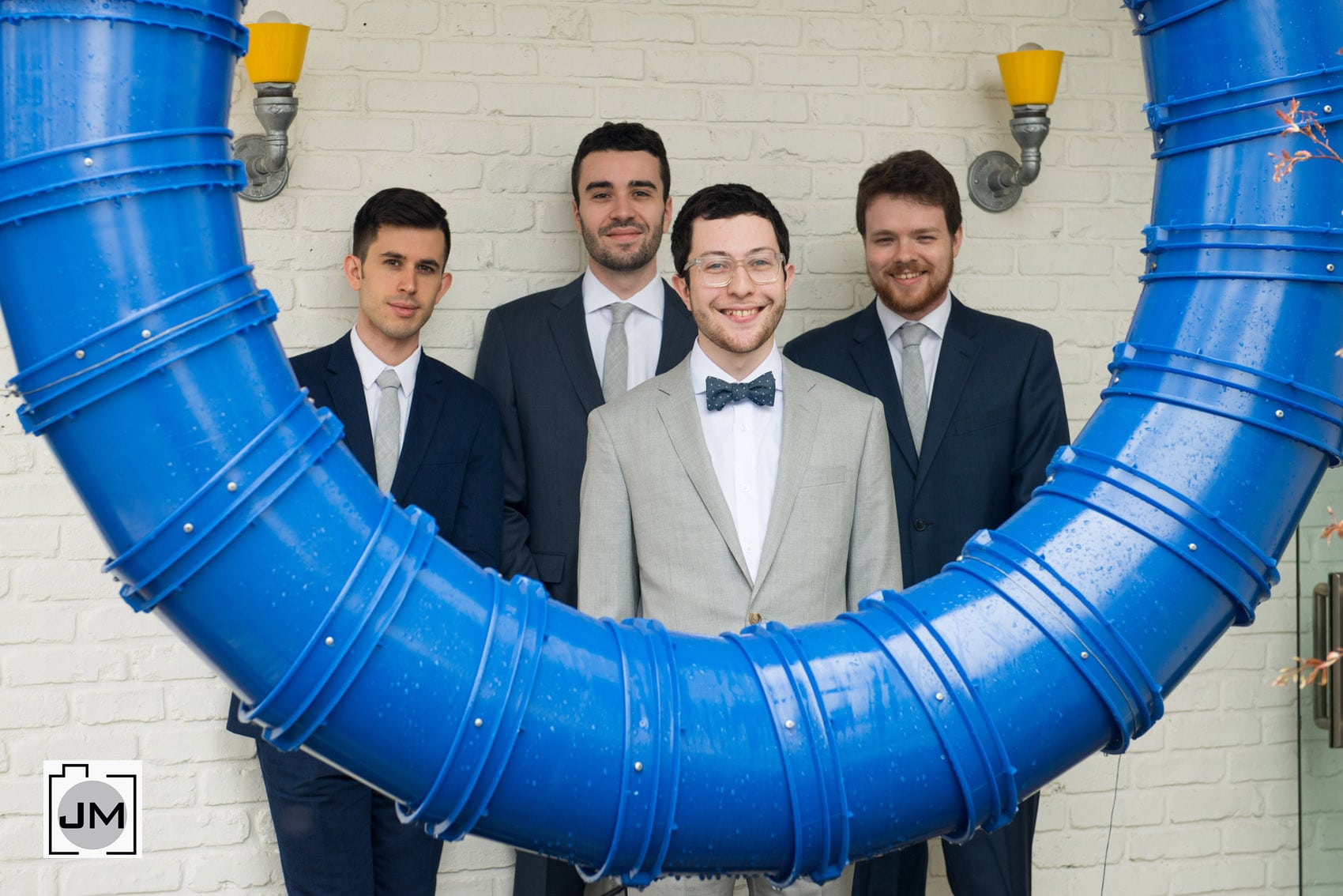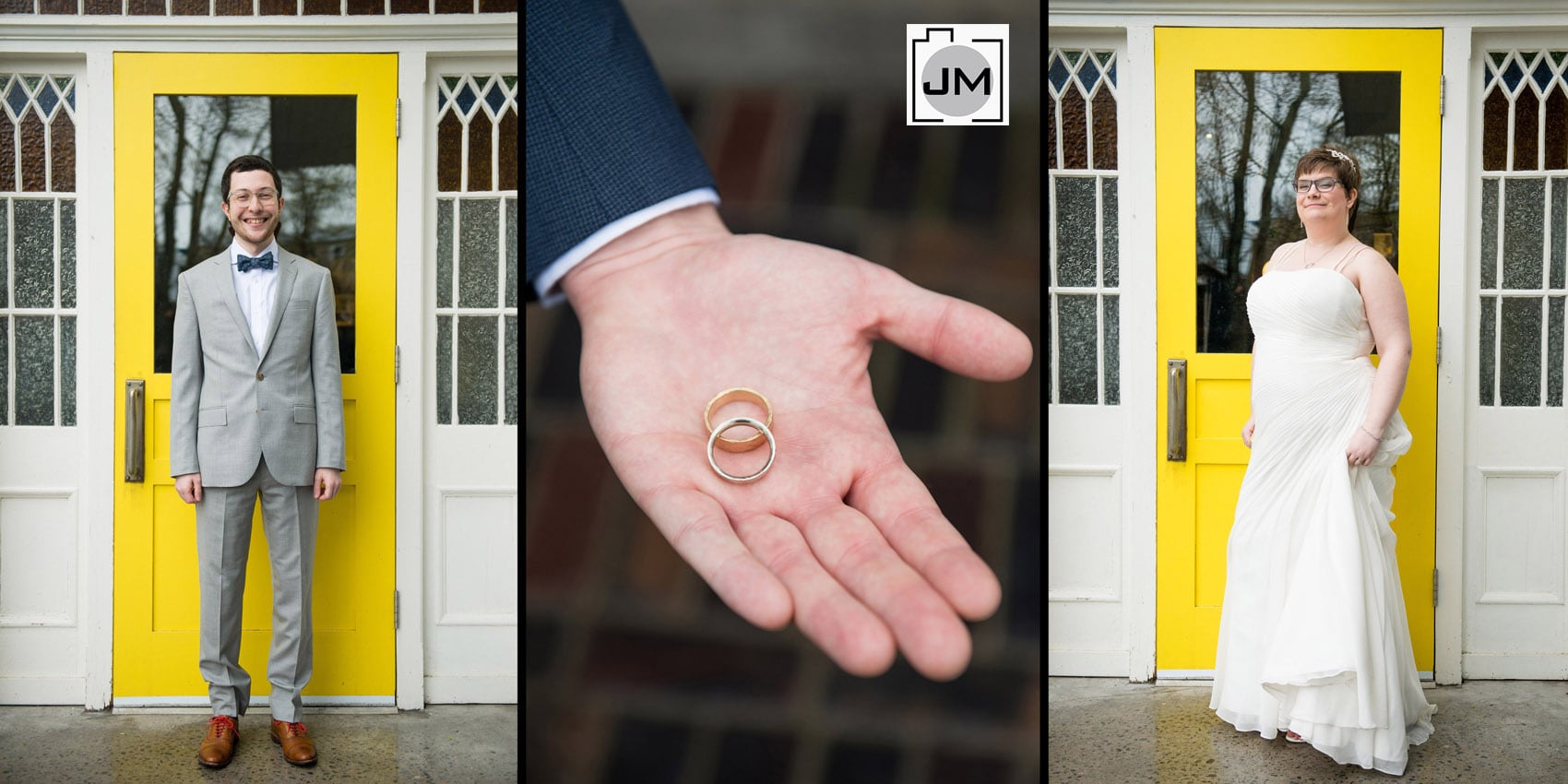 More great photos of the ceremony and reception below: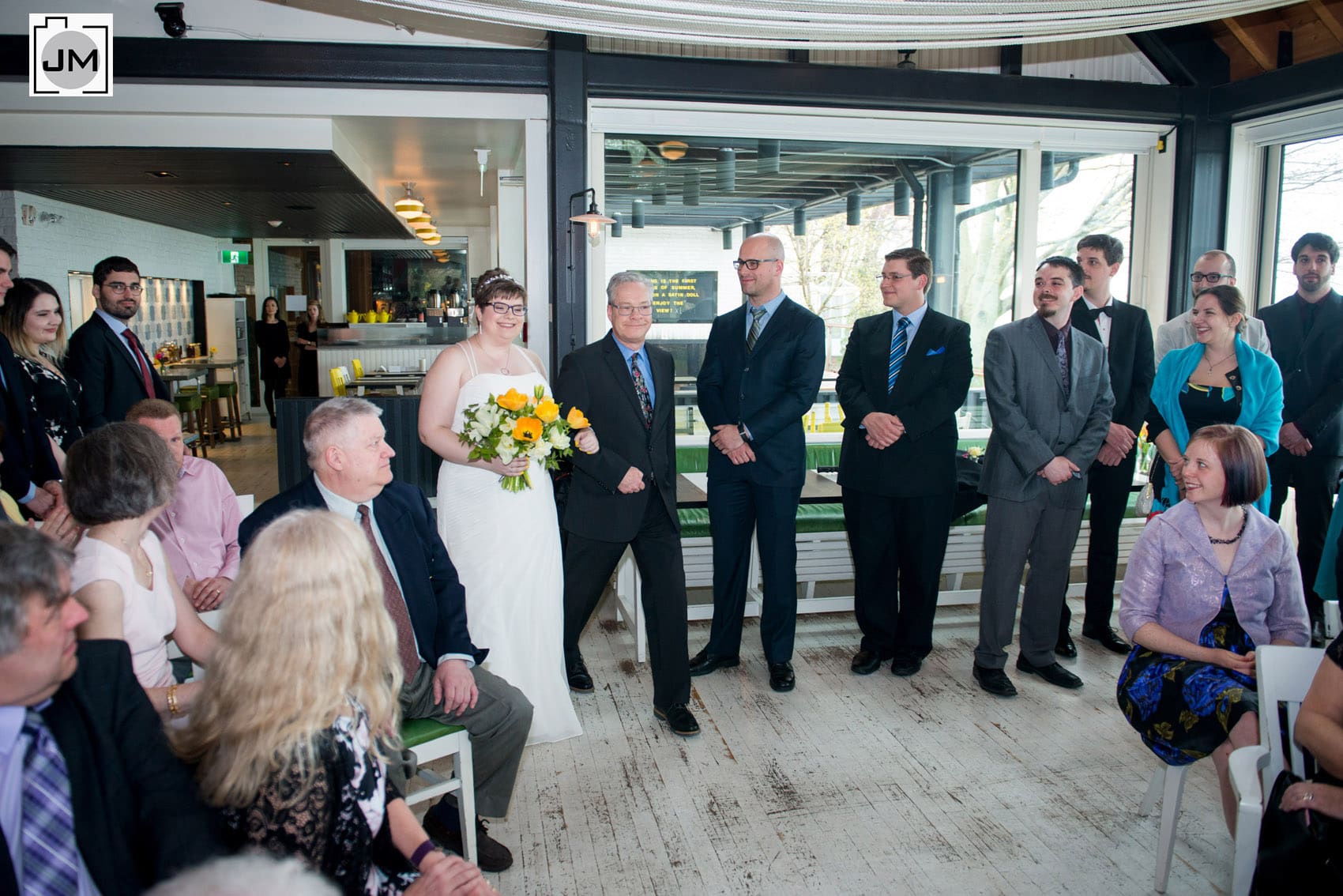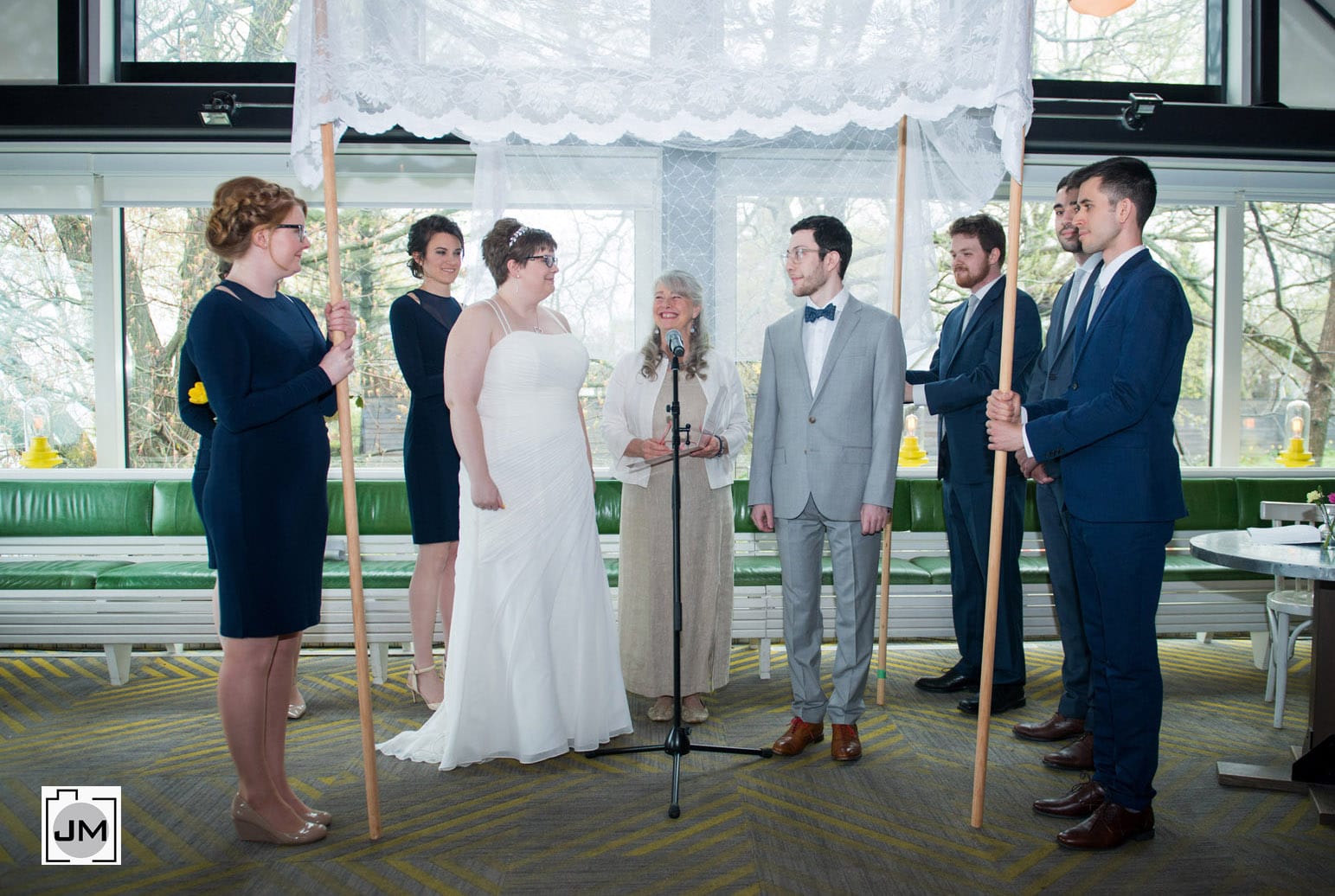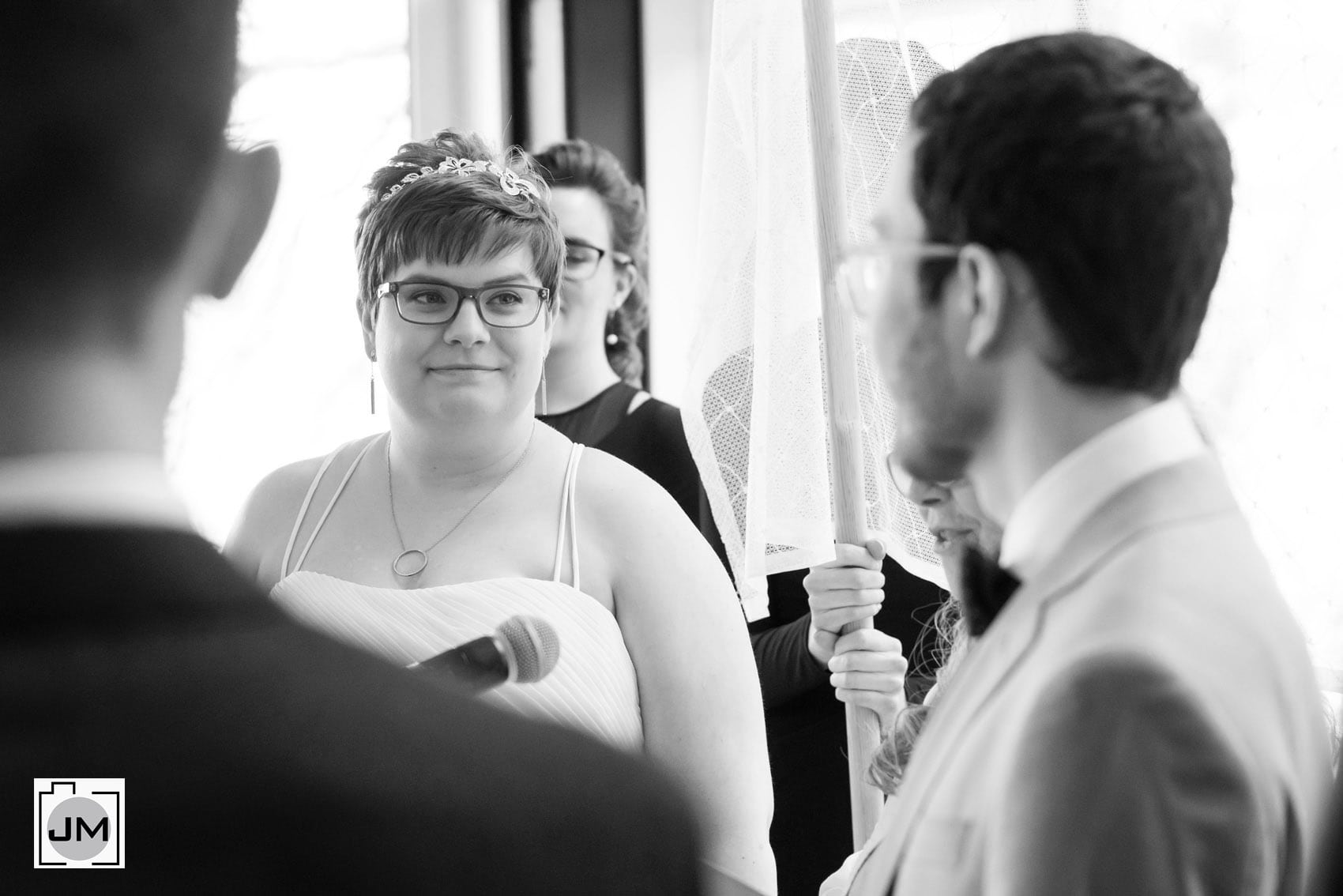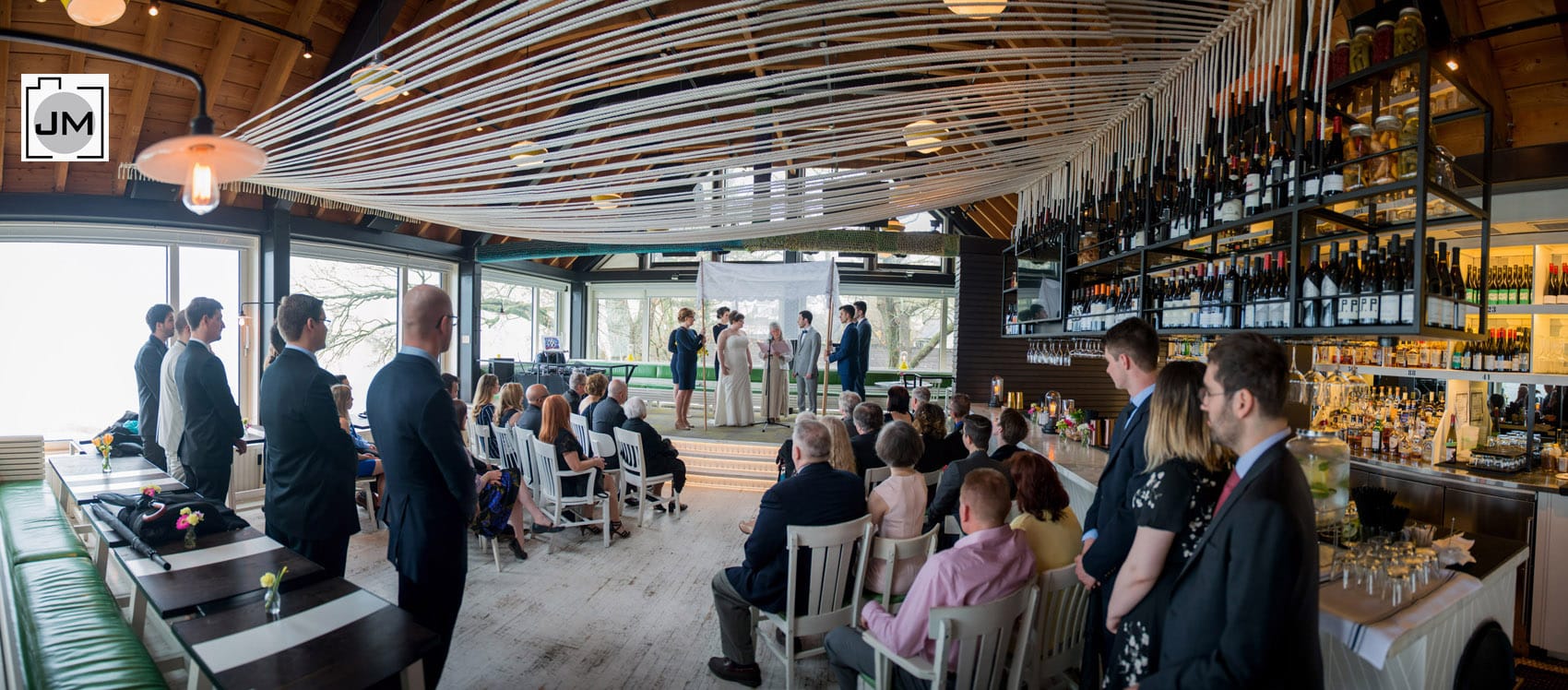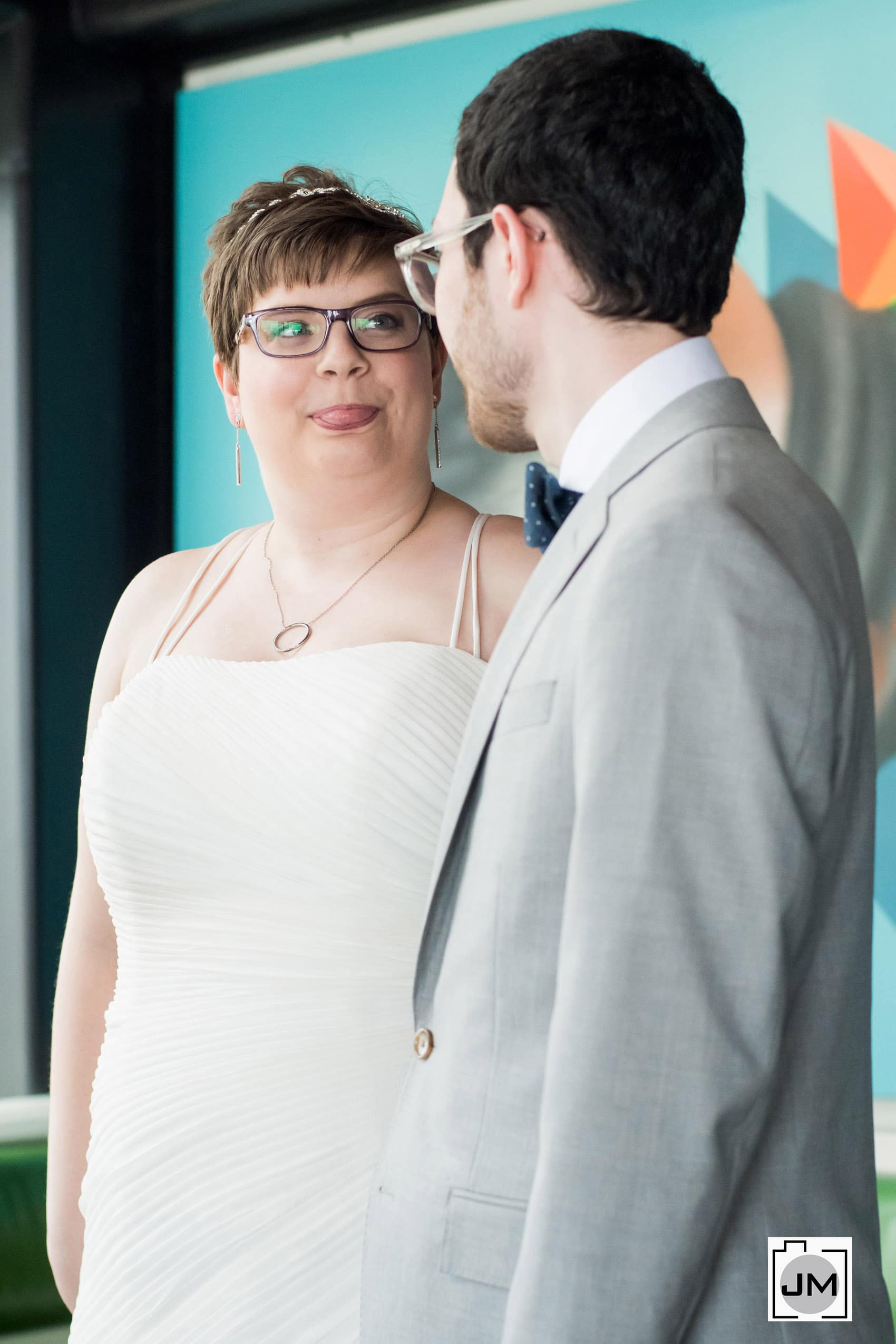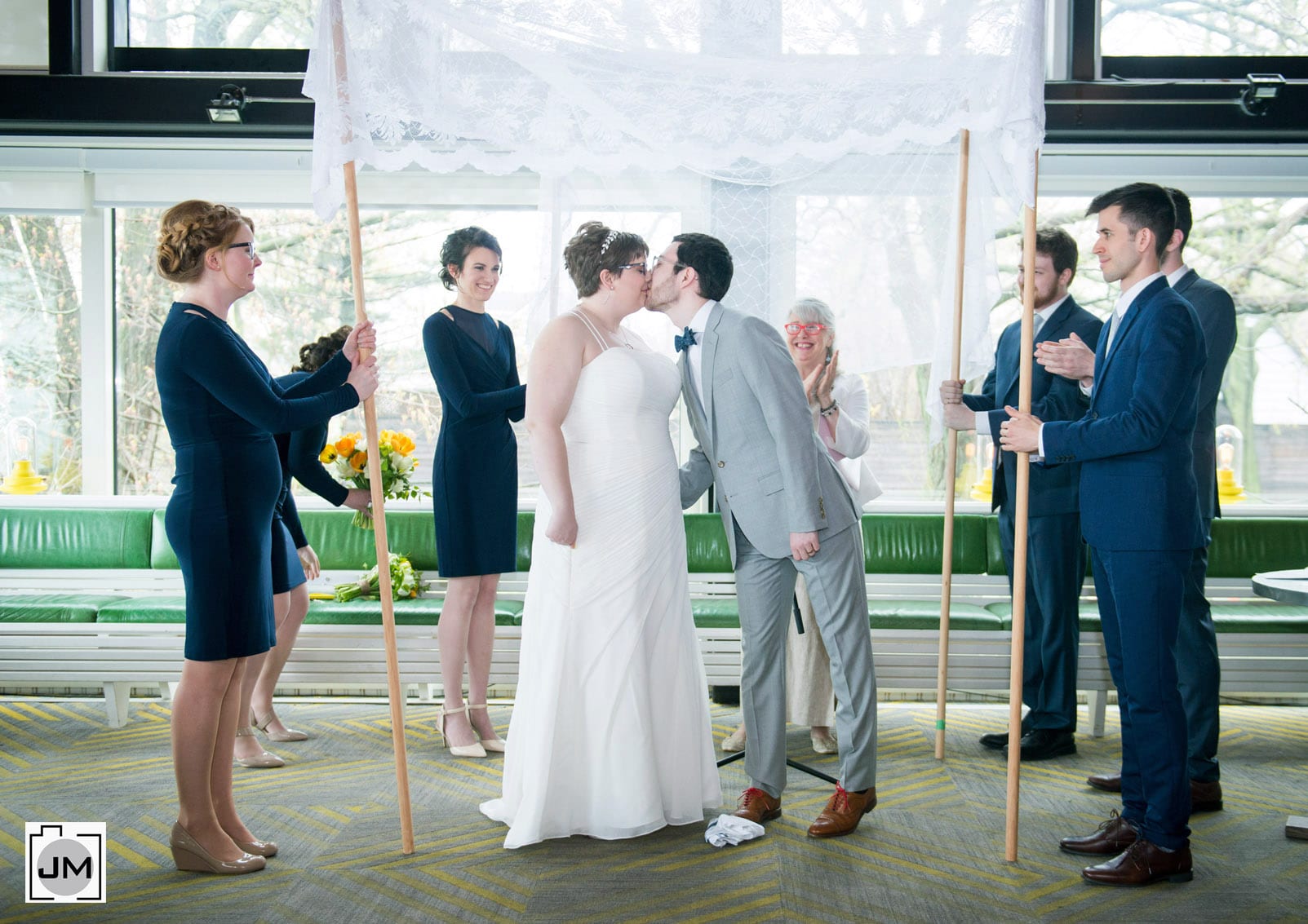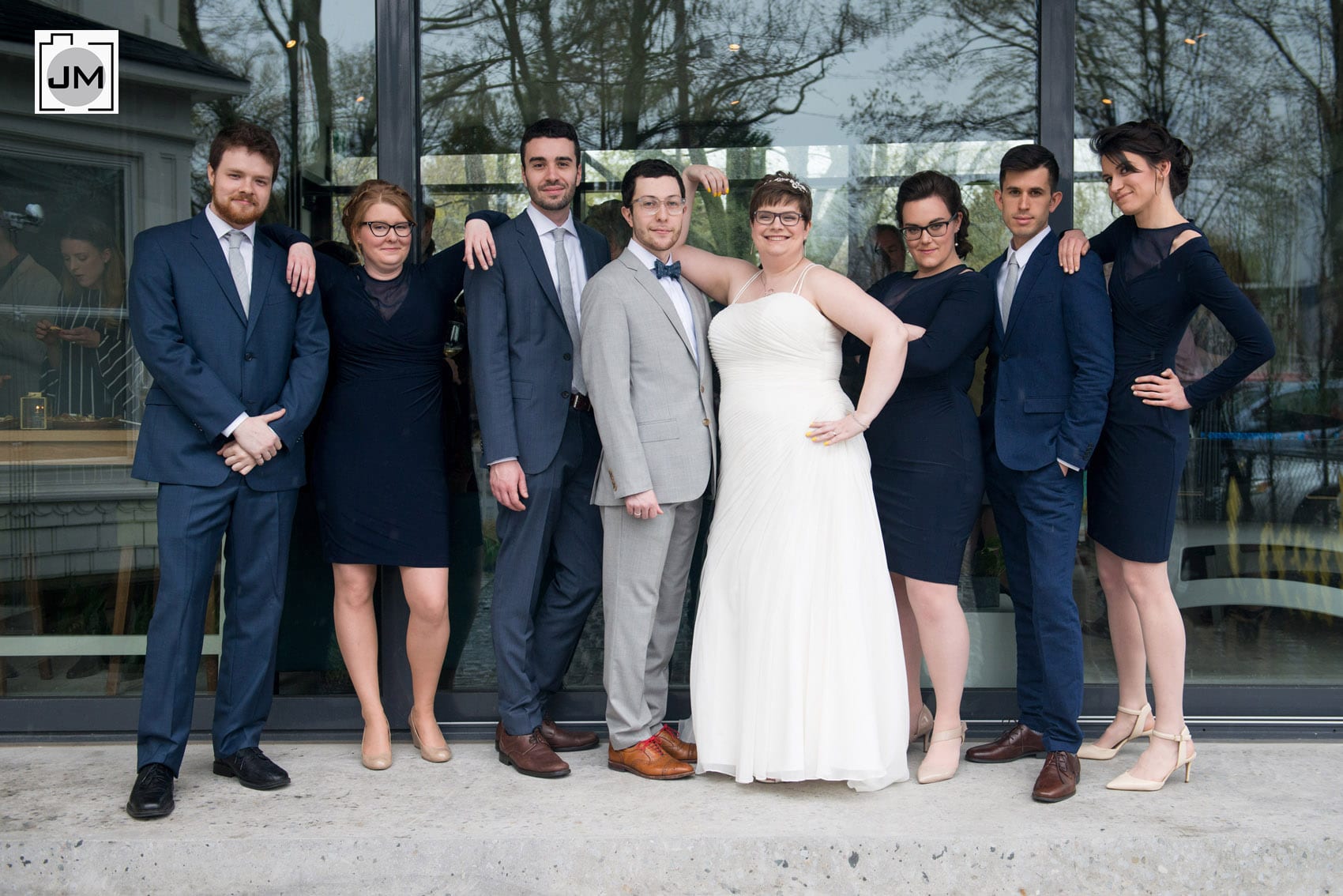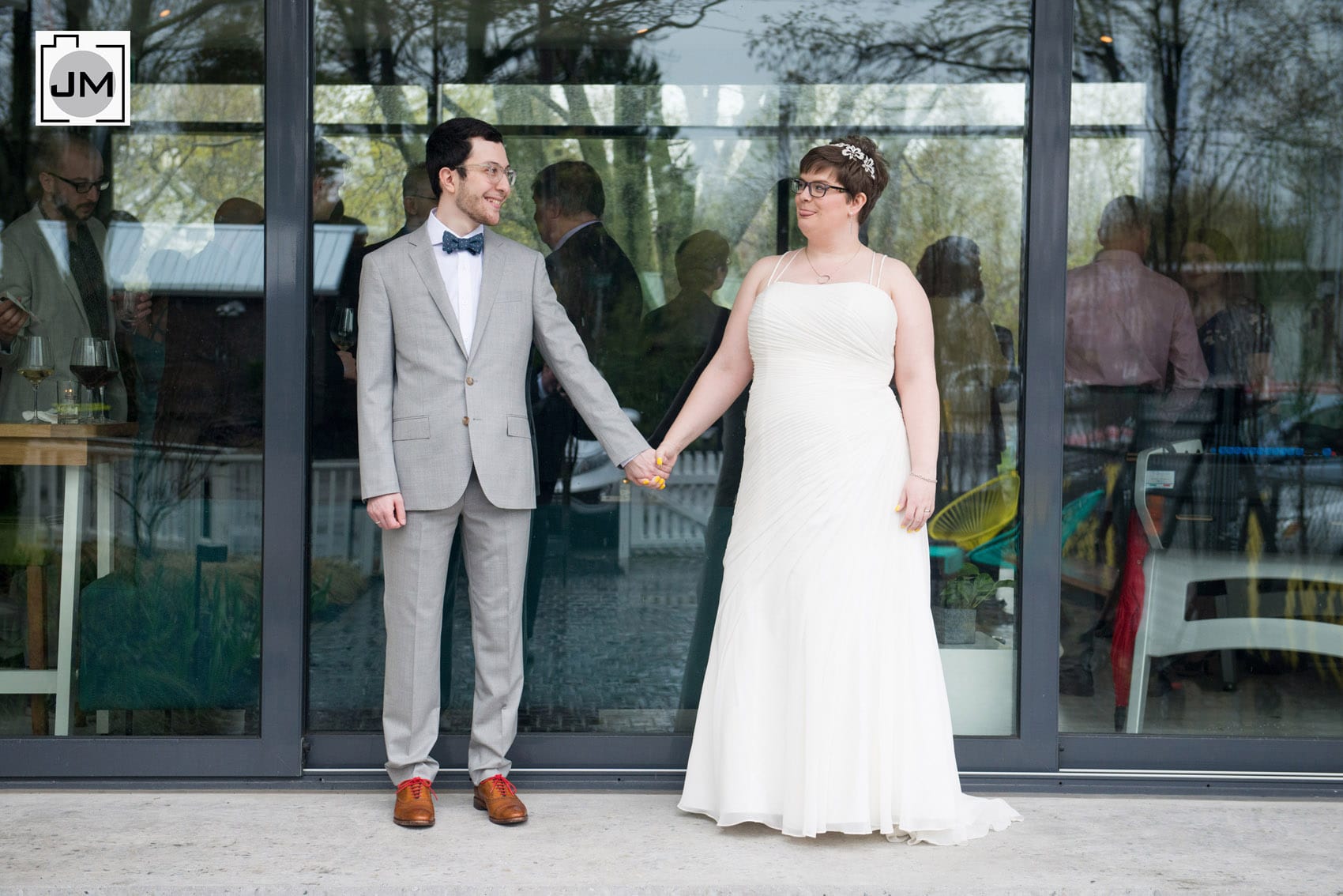 These wedding bands were hand made by the Stephanie and Zak at a place called Devil's Workshop in Toronto. My wife and I did the same thing, something I couldn't recommend strongly enough, it's an awesome experience.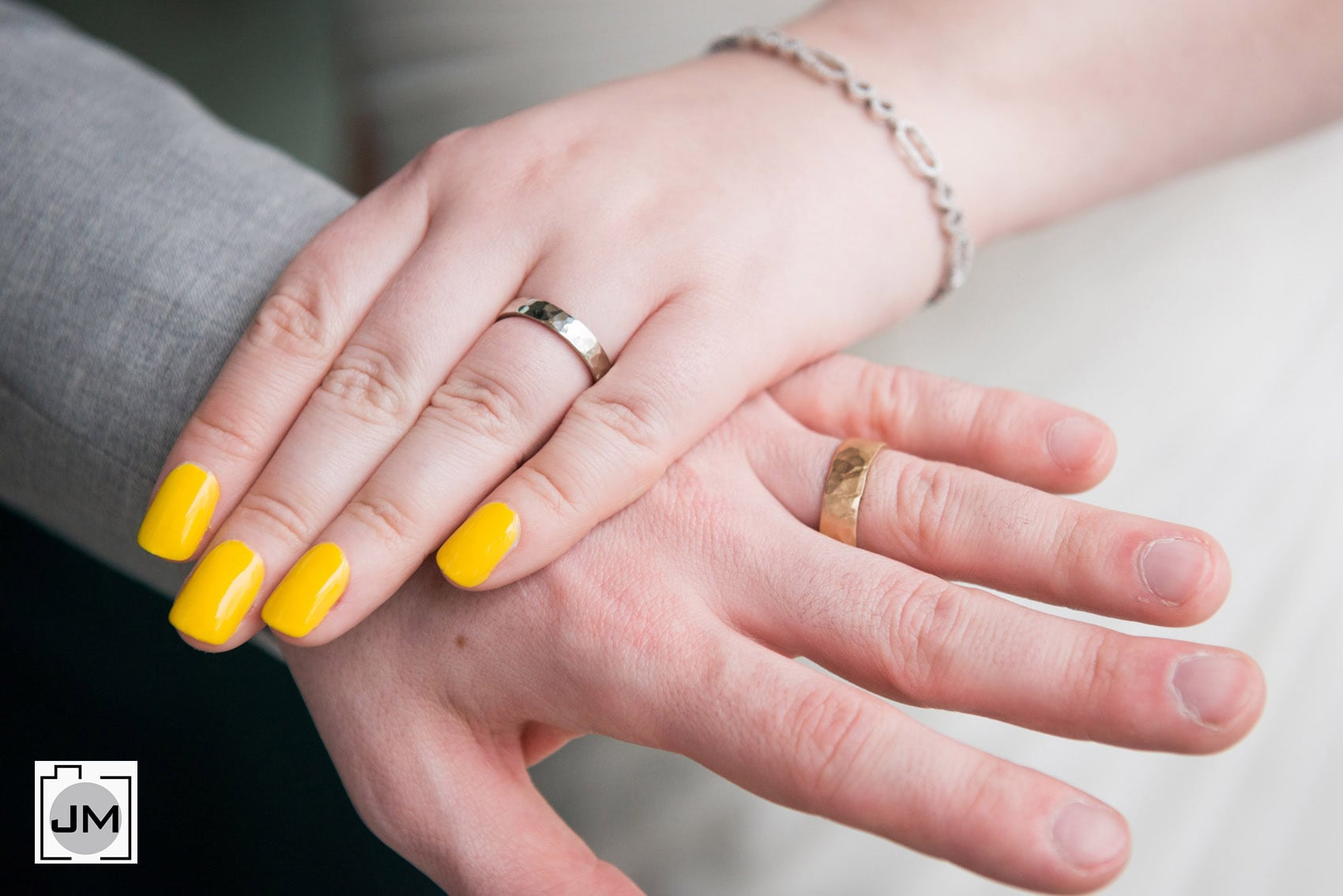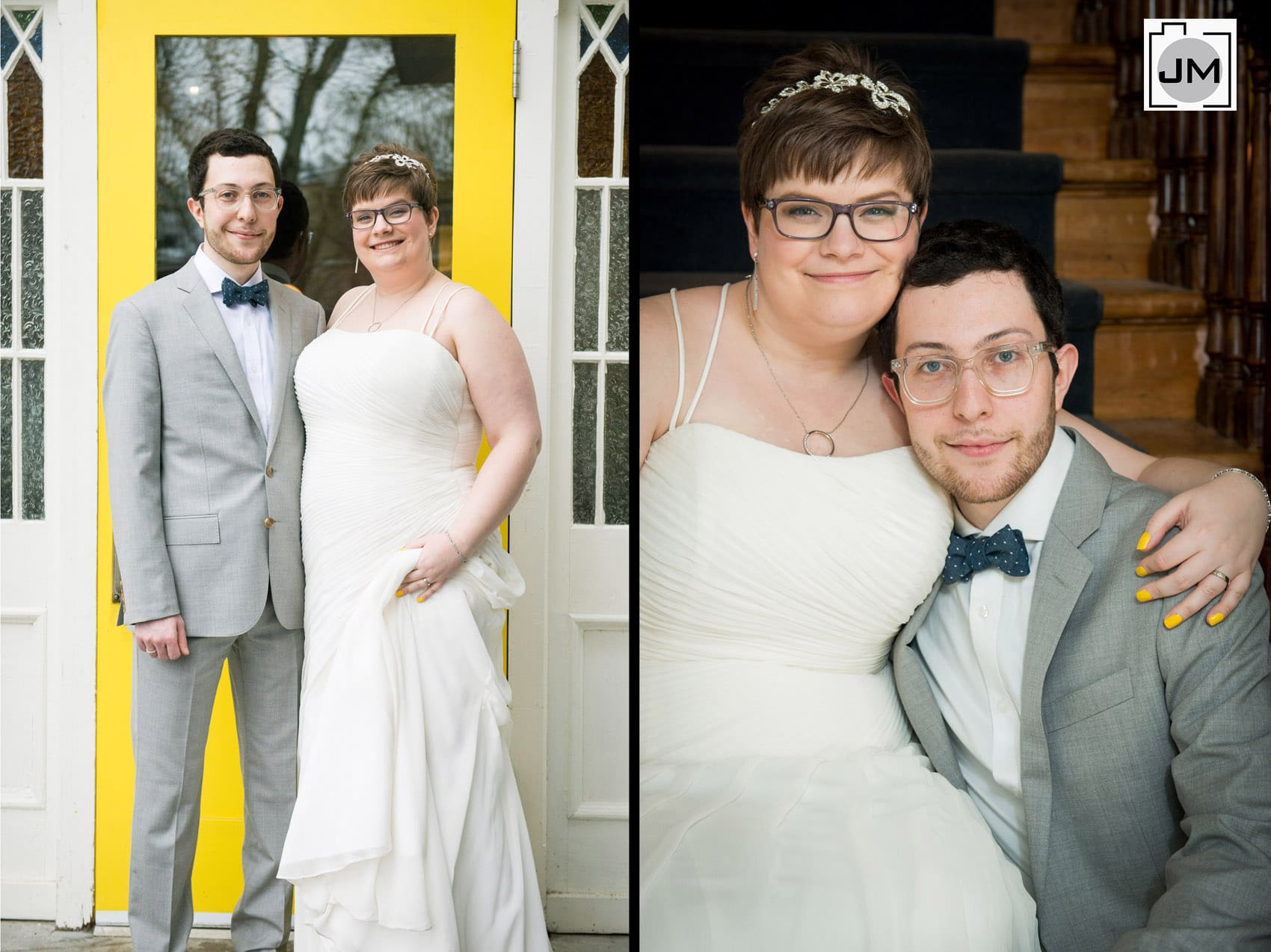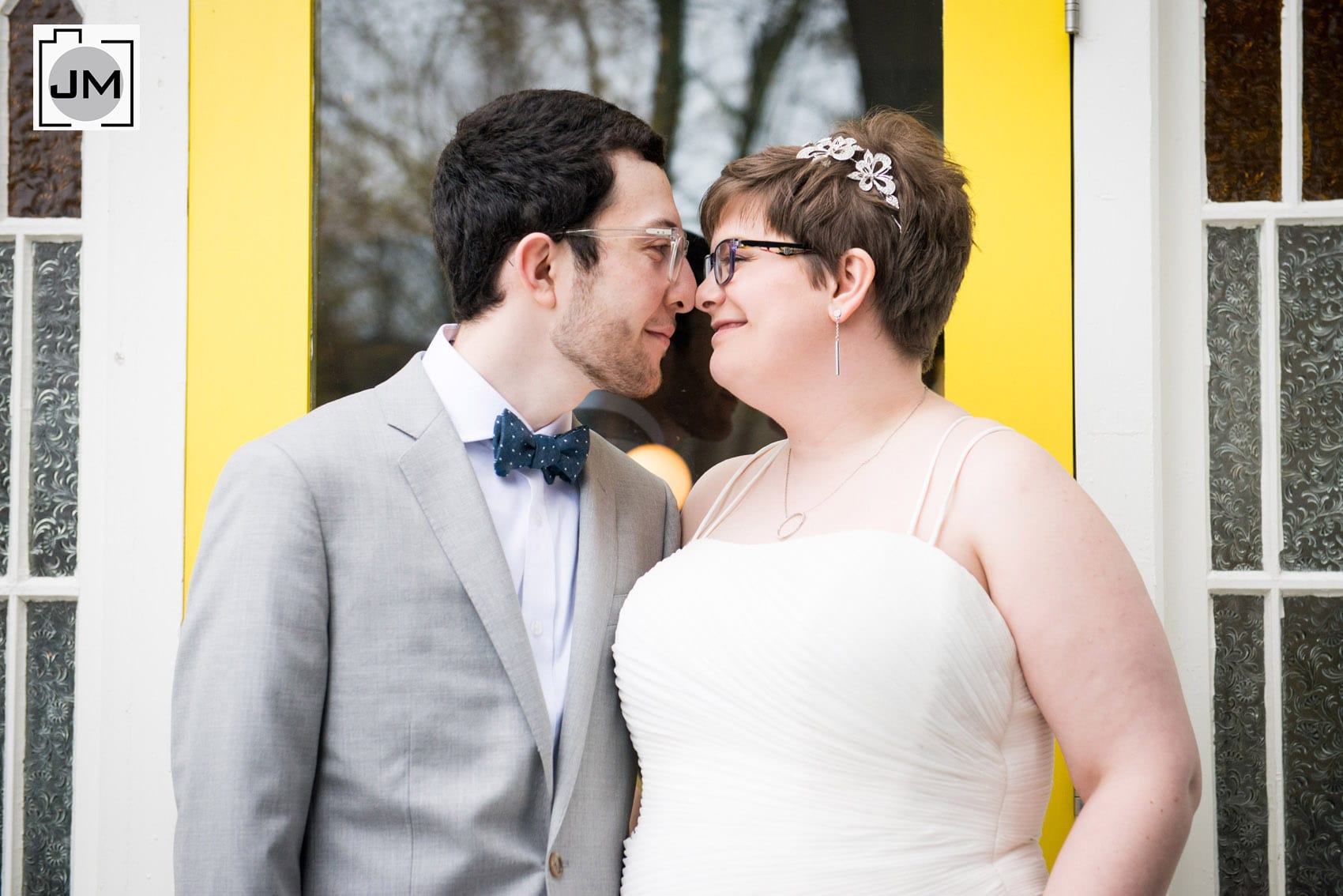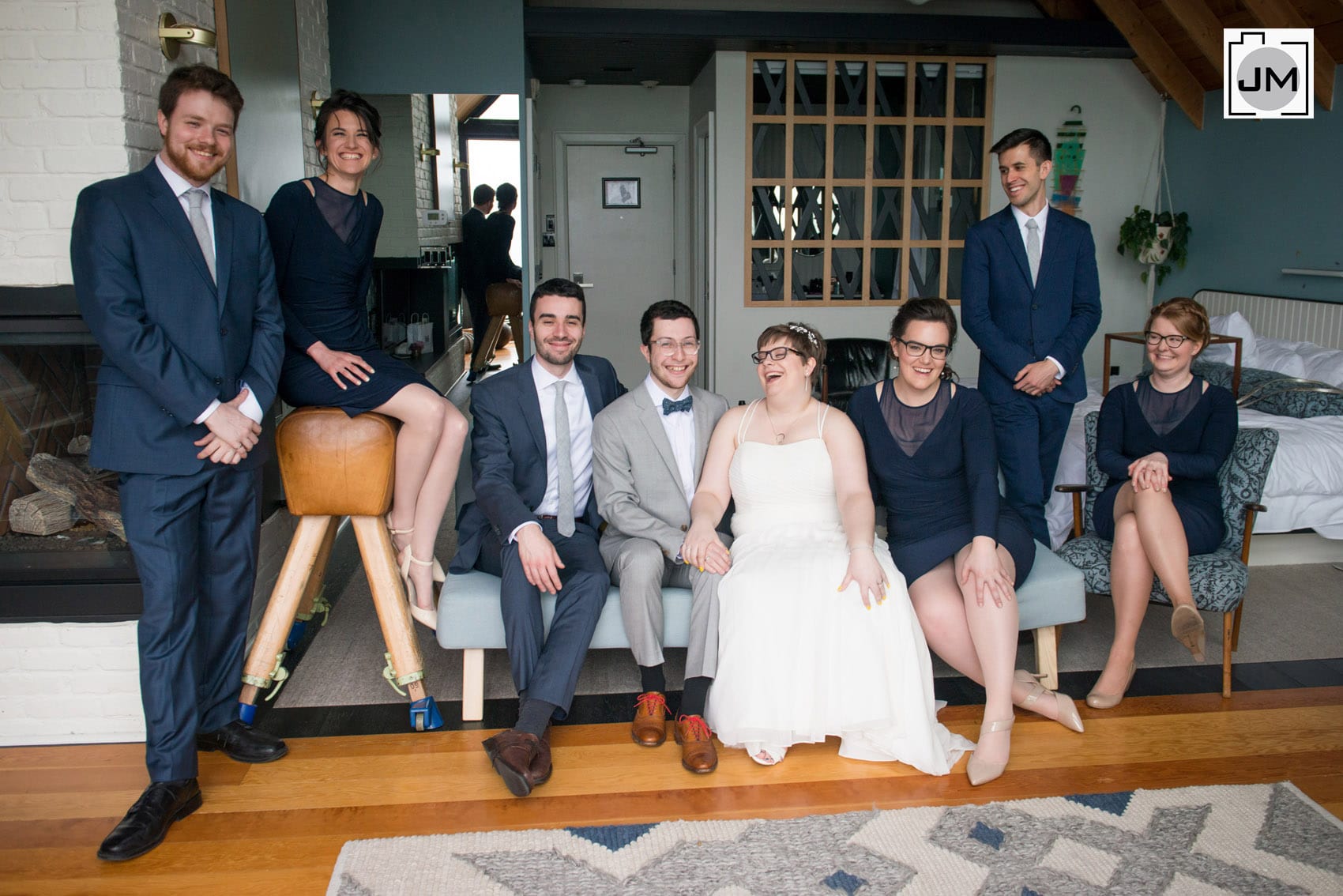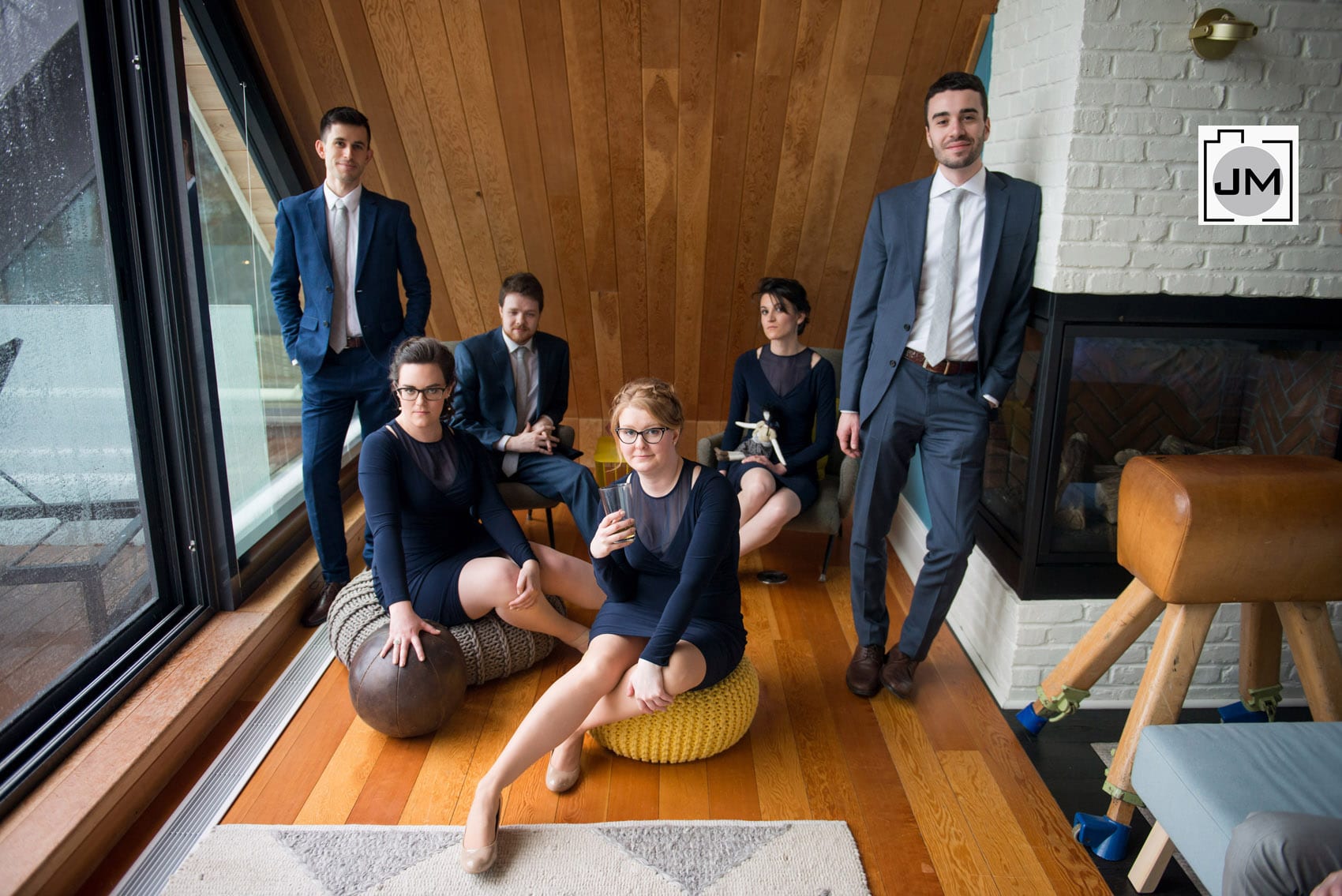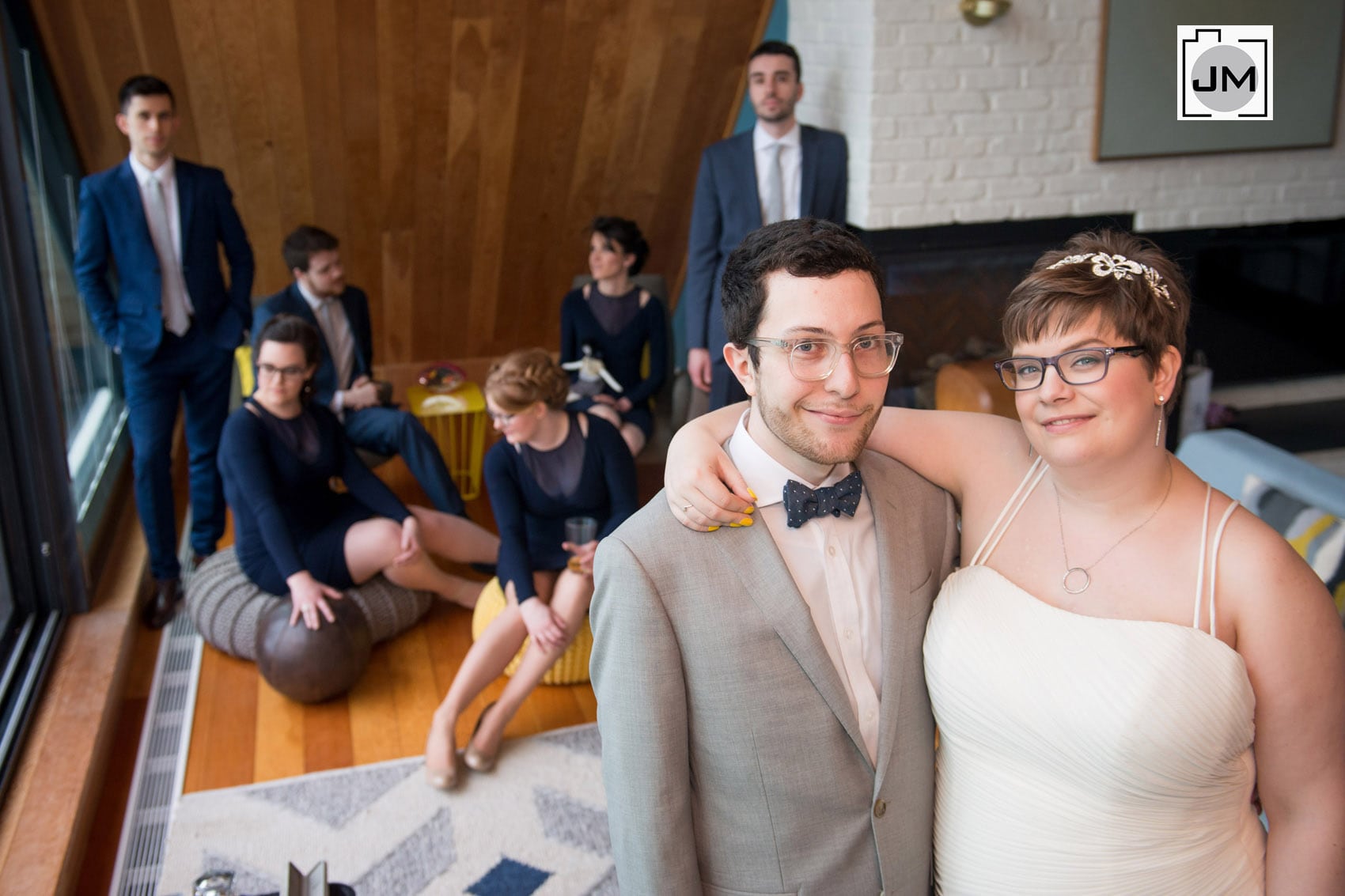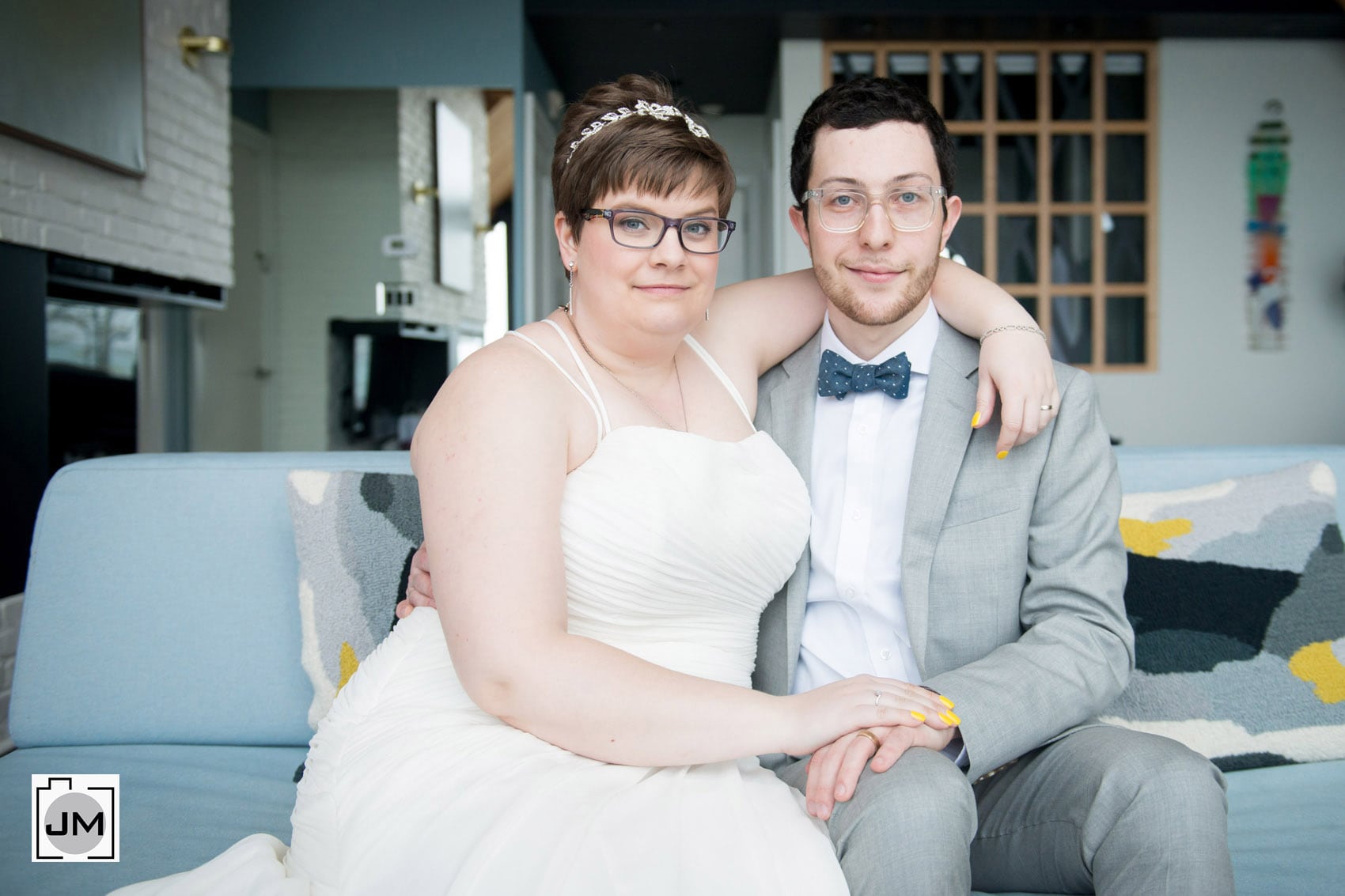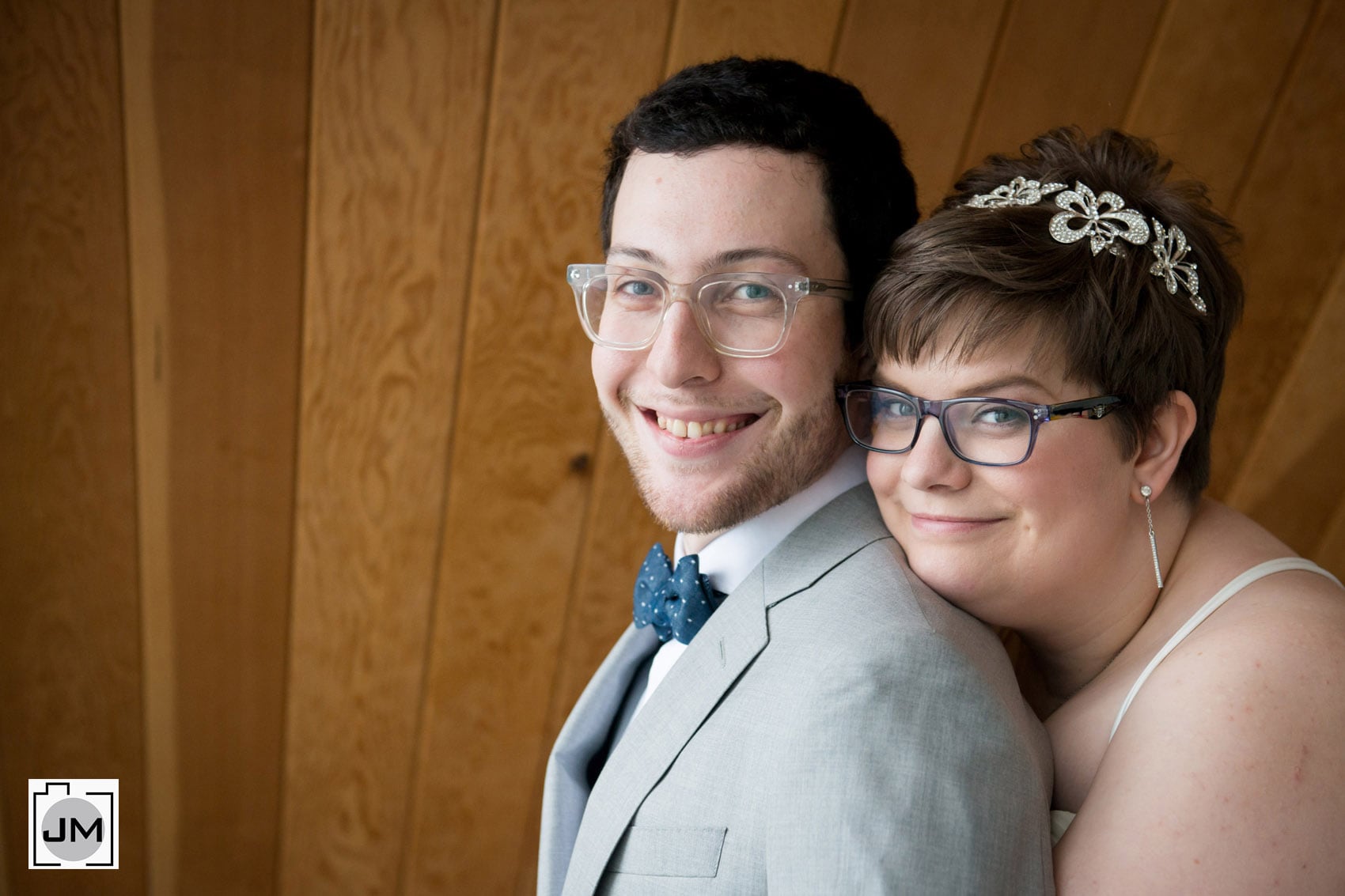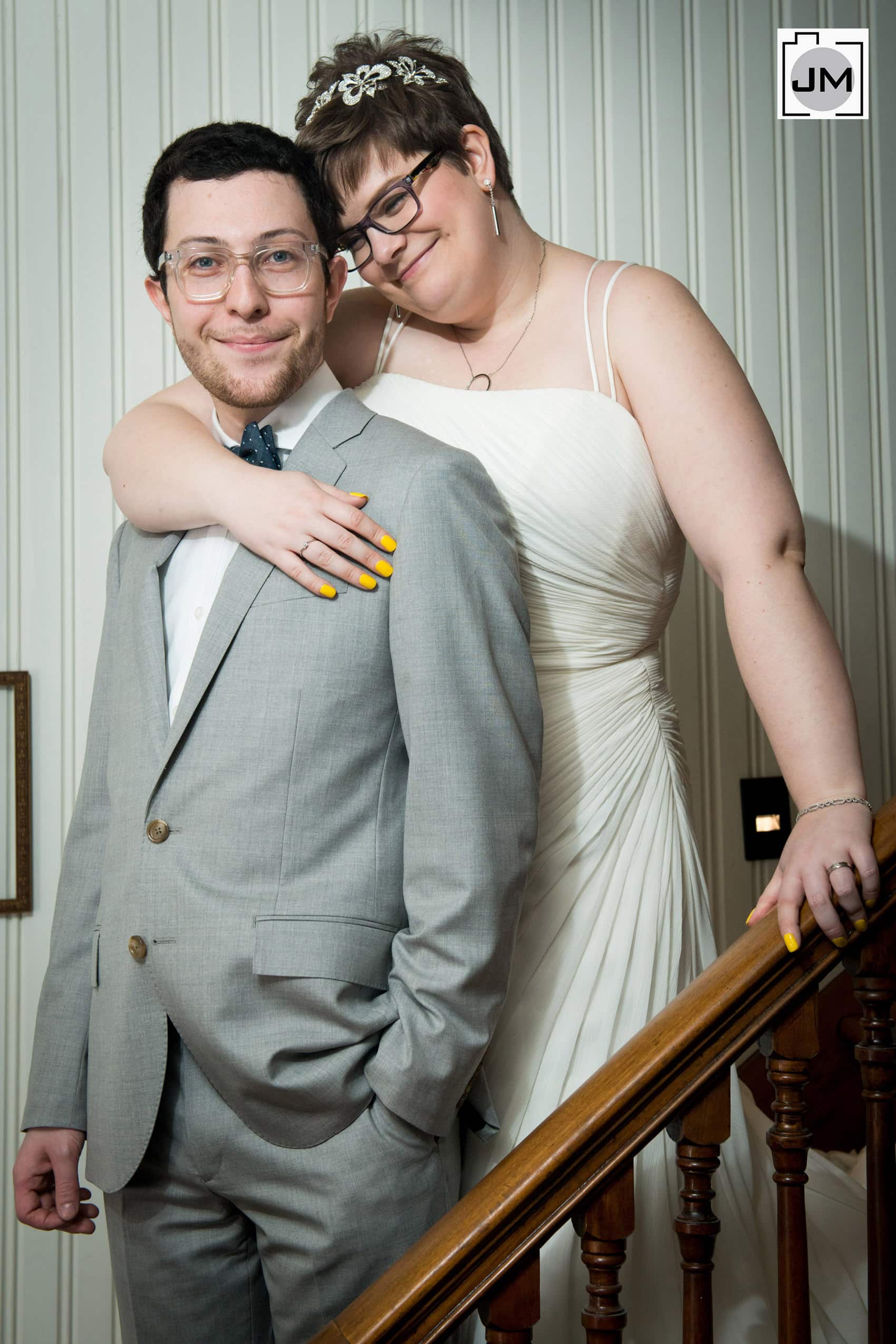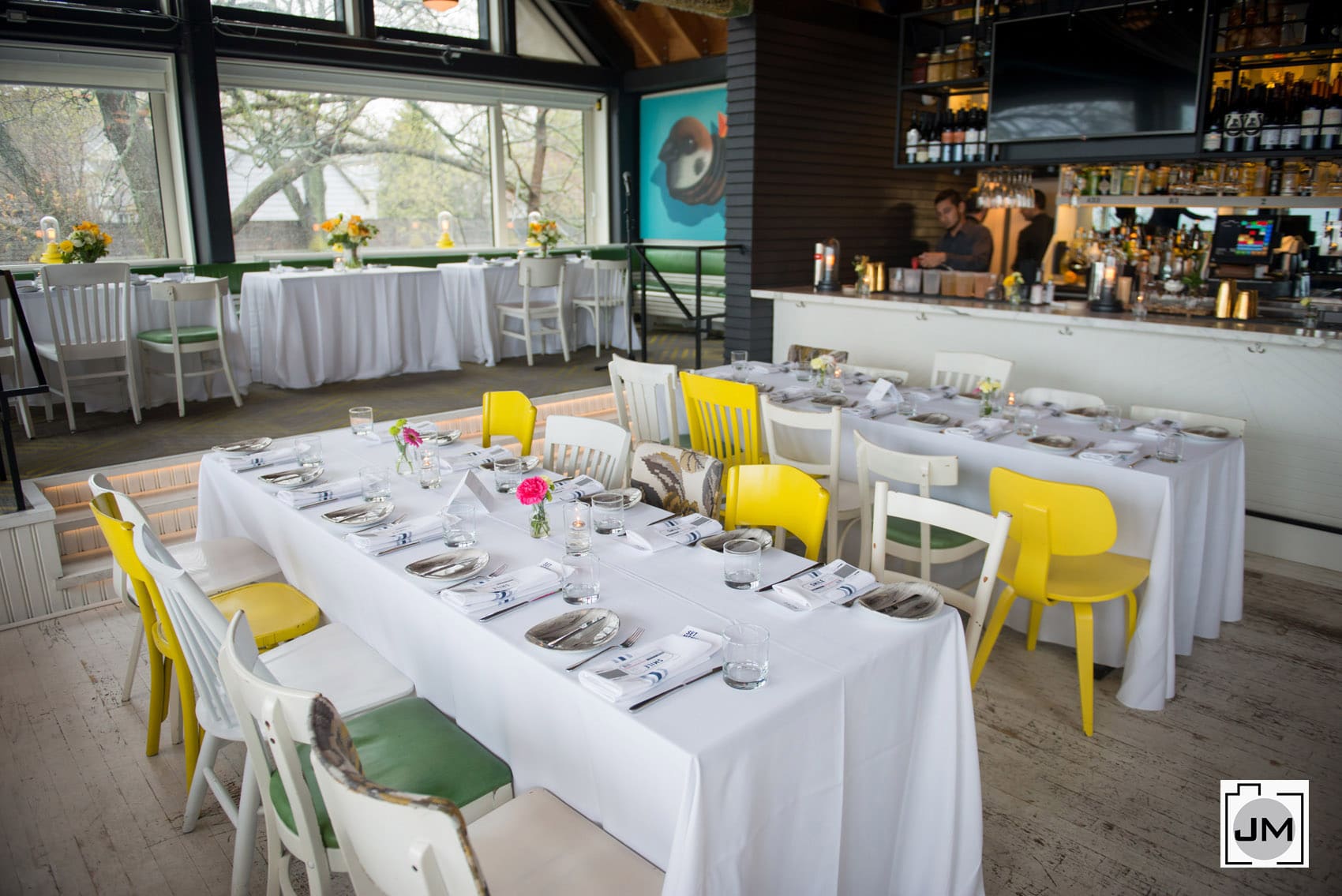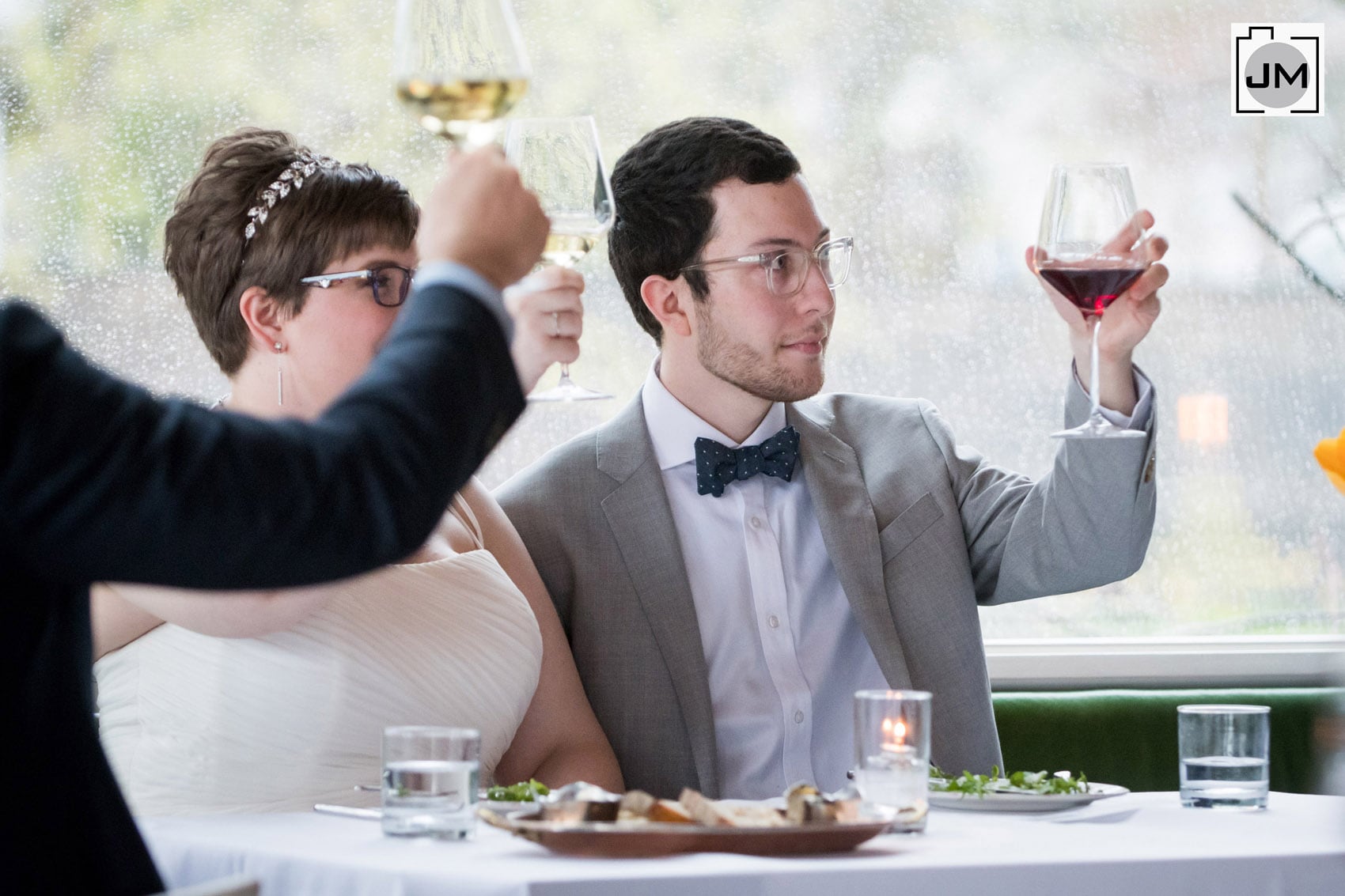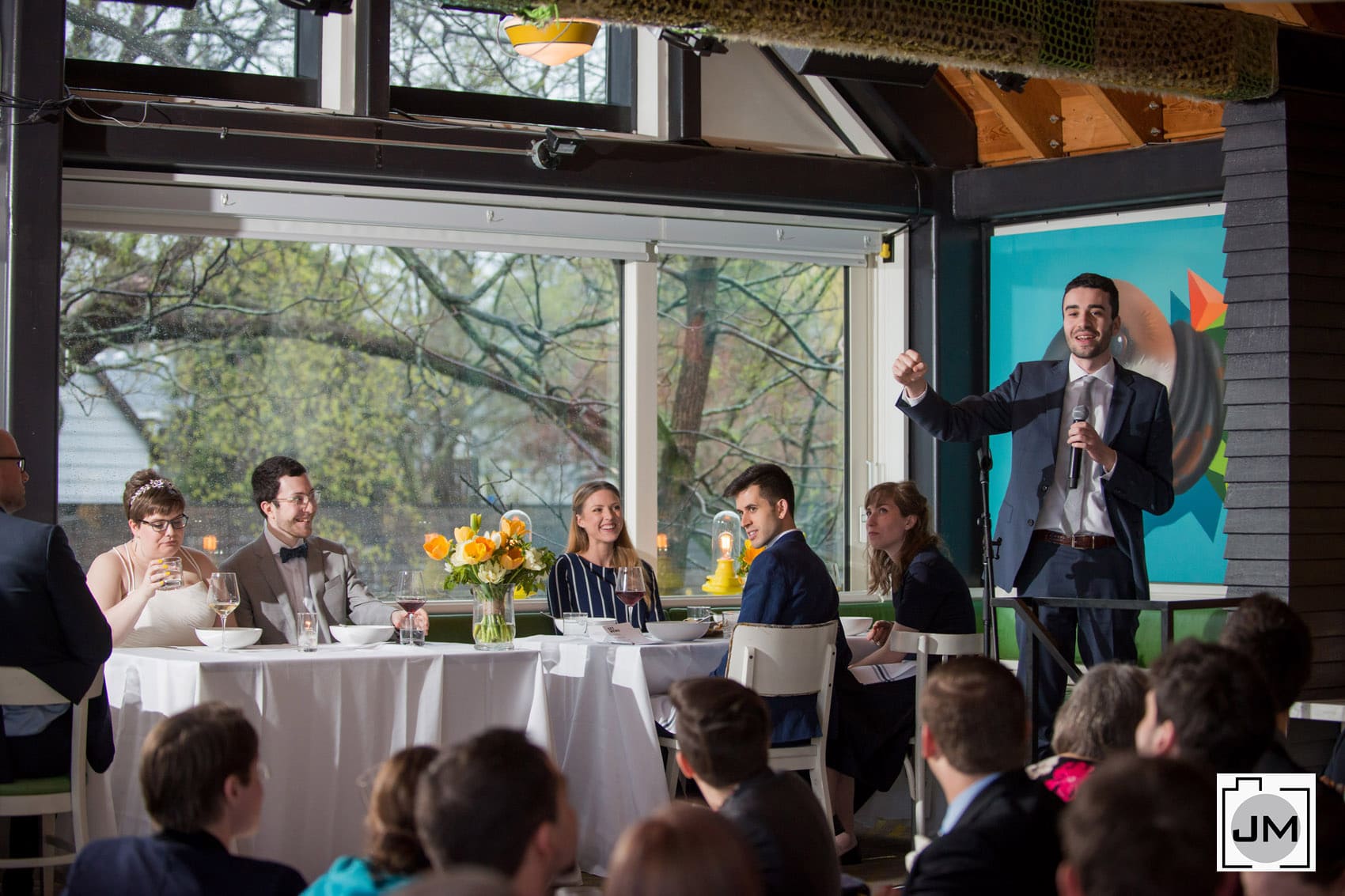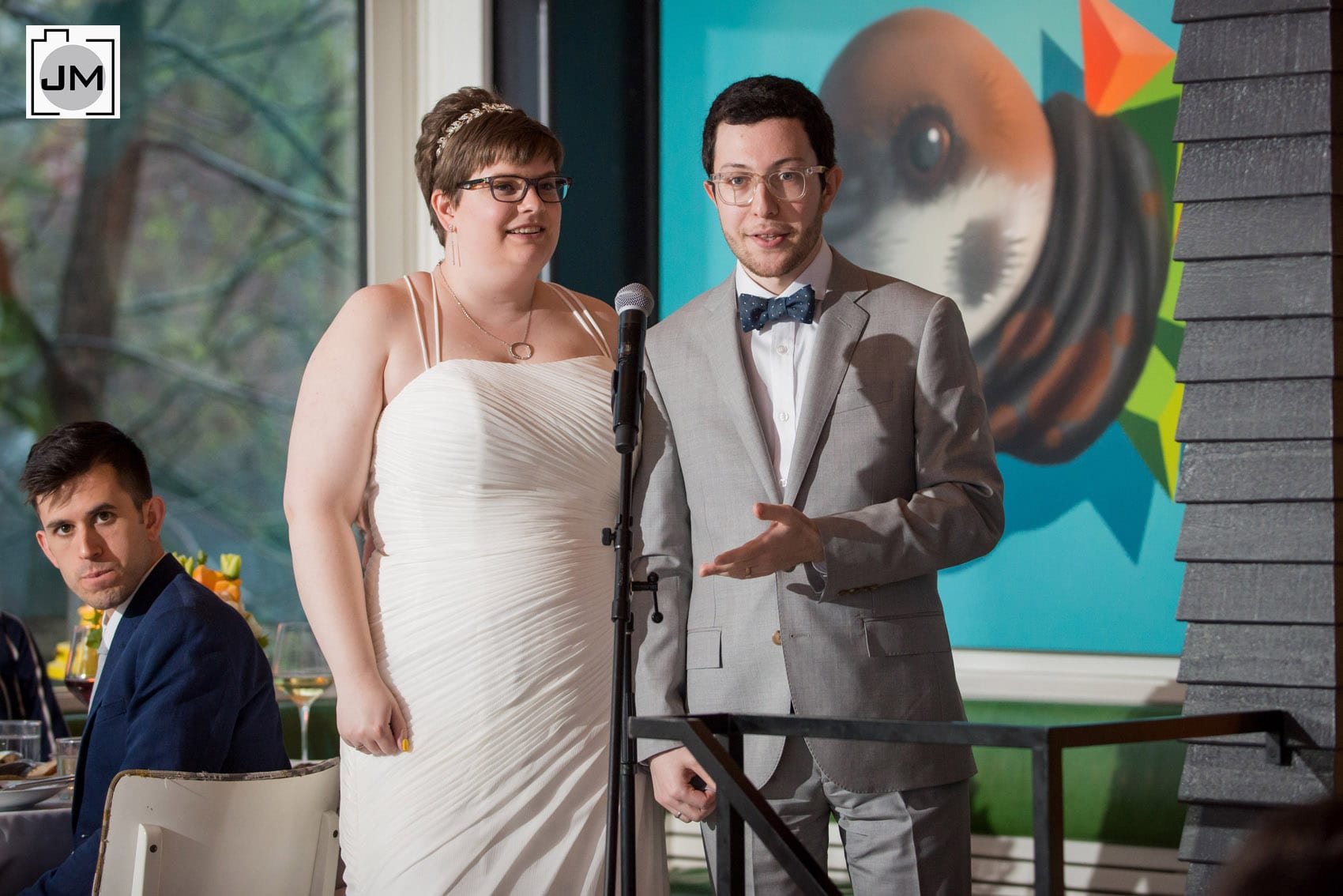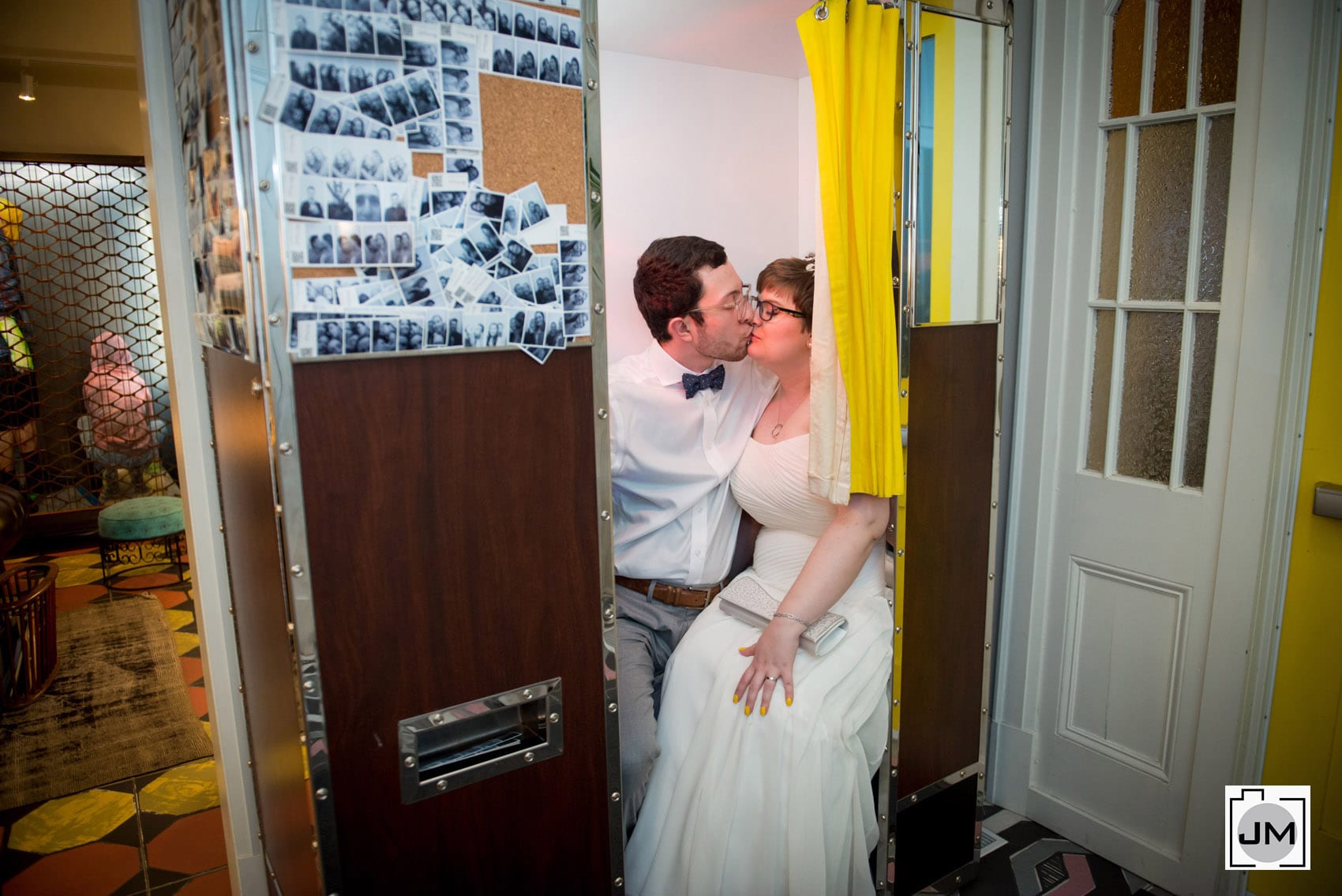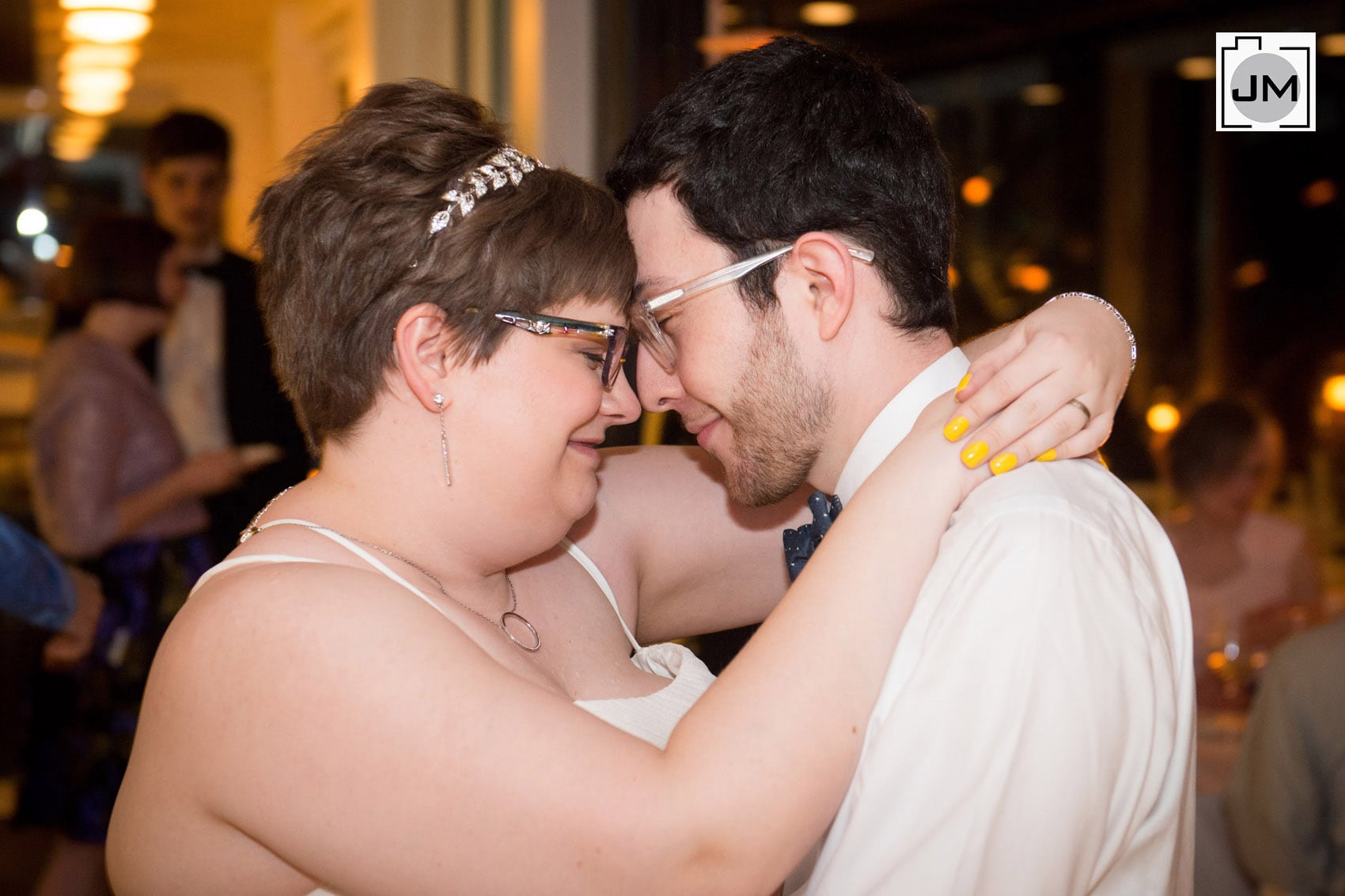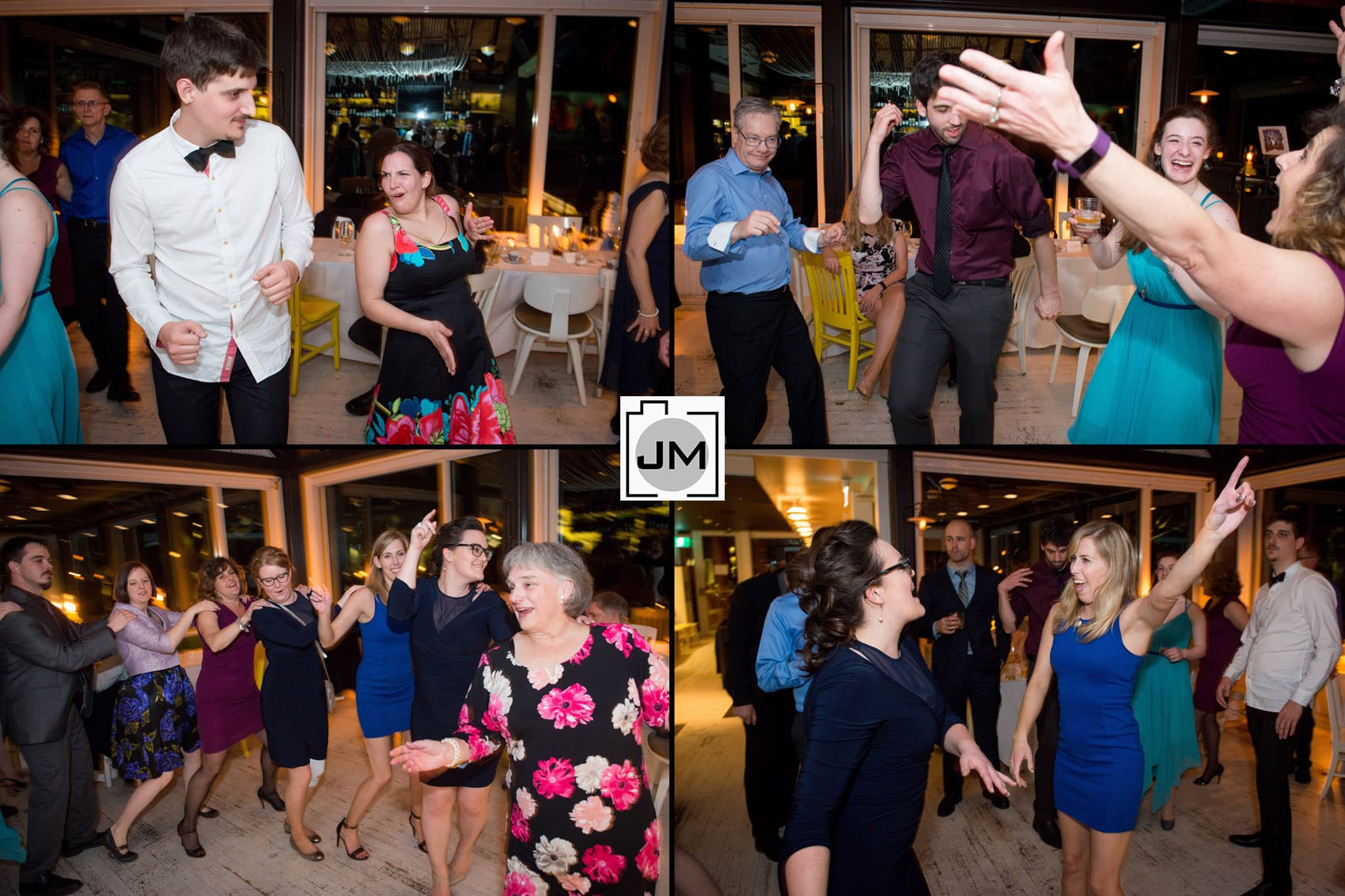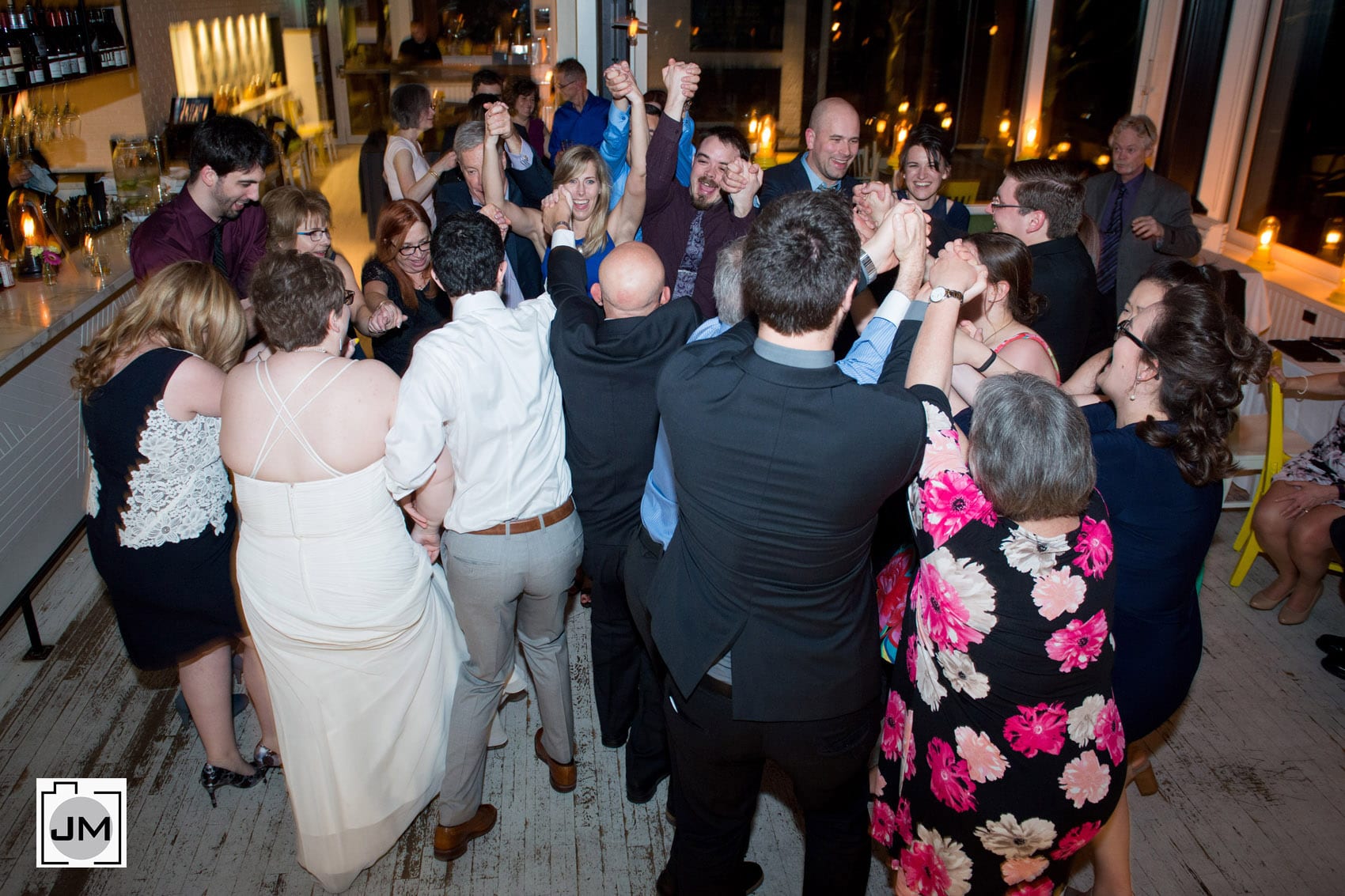 Check out wedding photos from another great hotel, The Gladstone Hotel in Toronto.