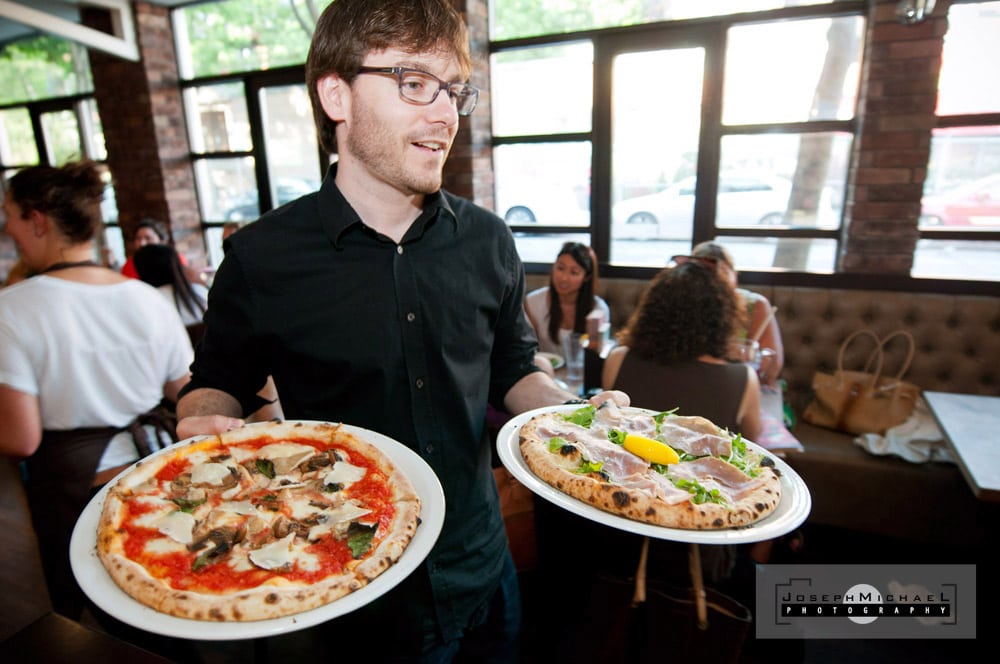 Being hired to take photos of a restaurant's opening has its perks – free food and drink through the evening, plus I got an all access pass to a fantastic new pizza joint in town, Famoso Neapolitan Pizzeria.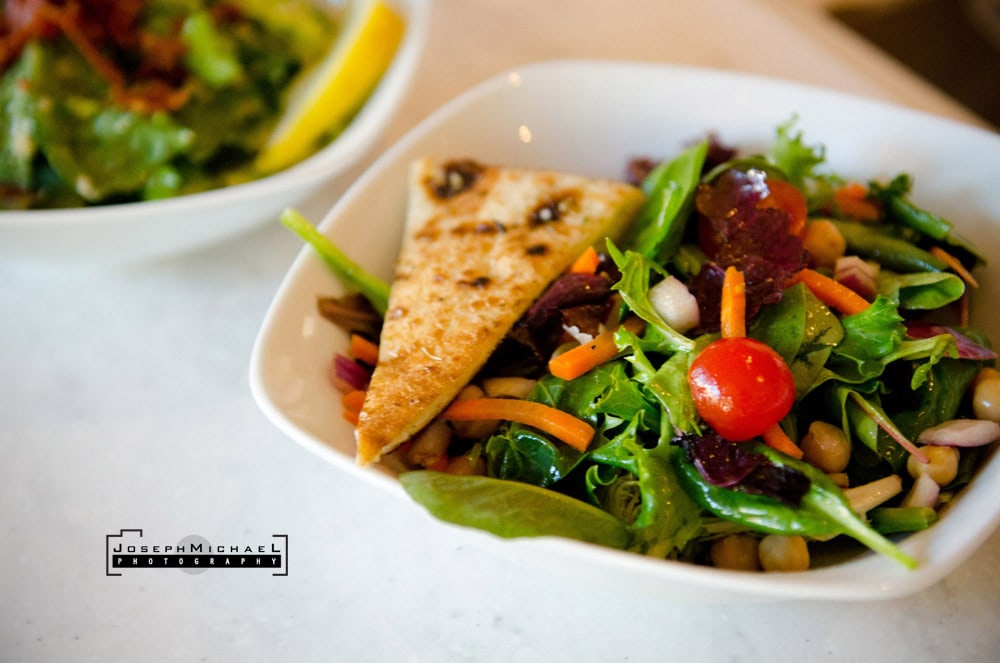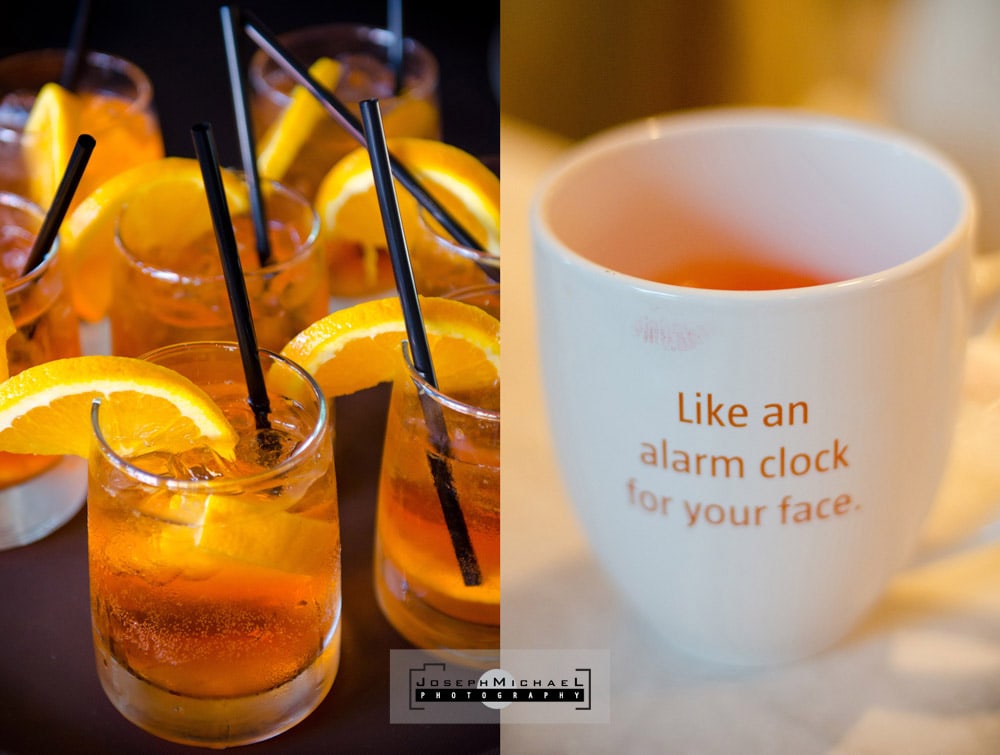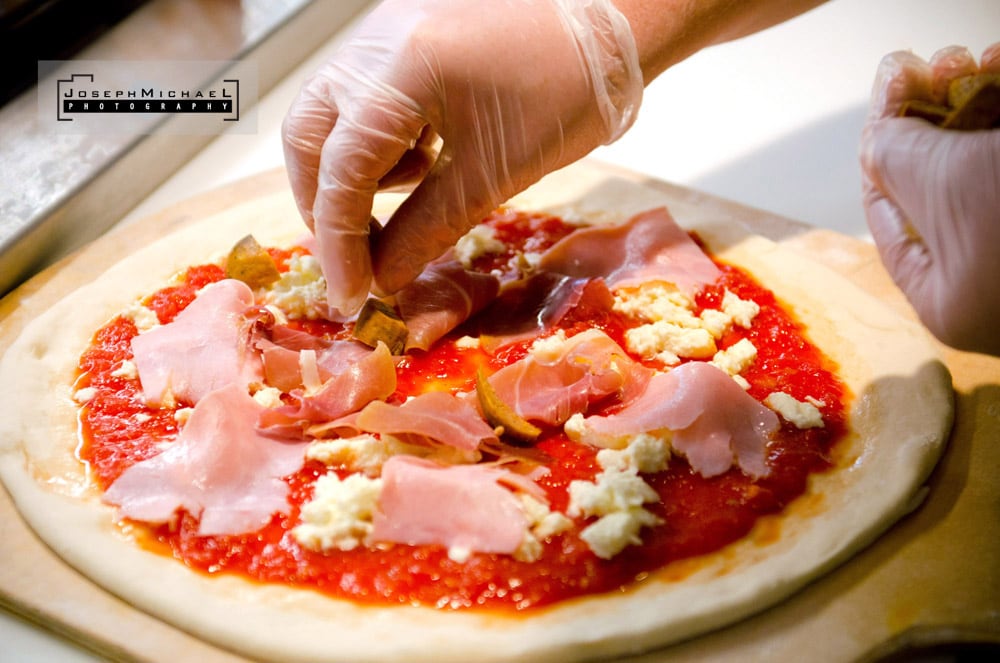 I don't have particularly discerning tastes when it comes to food, and I'm the last one to trust when it comes to judging pizza (I've never found a slice I didn't enjoy), but I was sold on how authentic Famoso is in both the ingredients and original Neapolitan pizza making process. It's impressive to watch a pizza be made and ready to eat in less than five minutes. As I learned, the secret is in the oven… imported bell shaped fire ovens that cook the pizza at 900 degrees Fahrenheit for 90 seconds (seen in the two photos below). Anyway, the whole story is on their website in the "Famoso Story" section.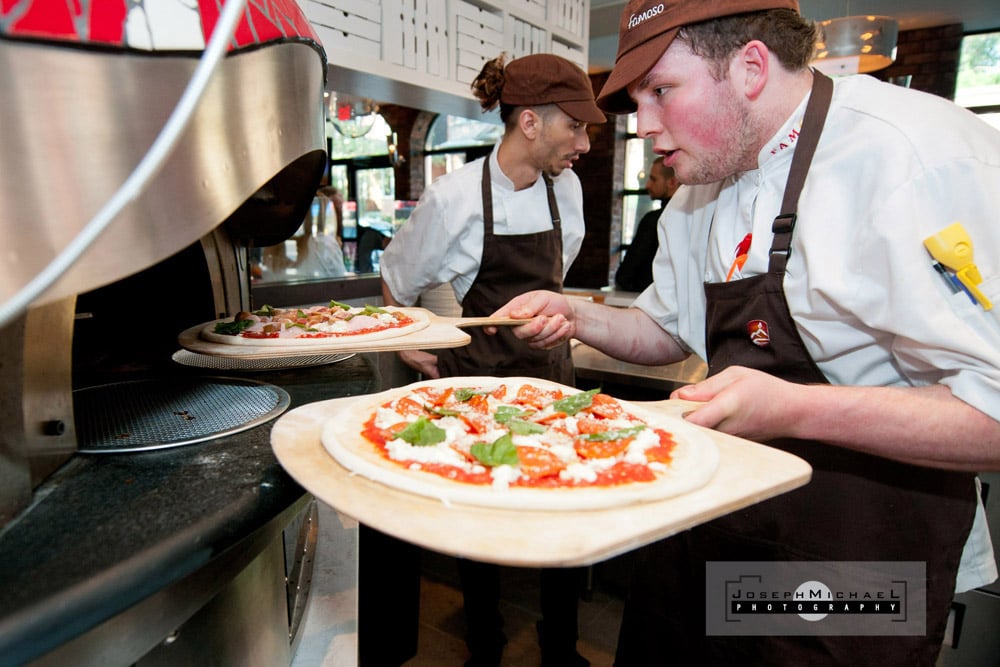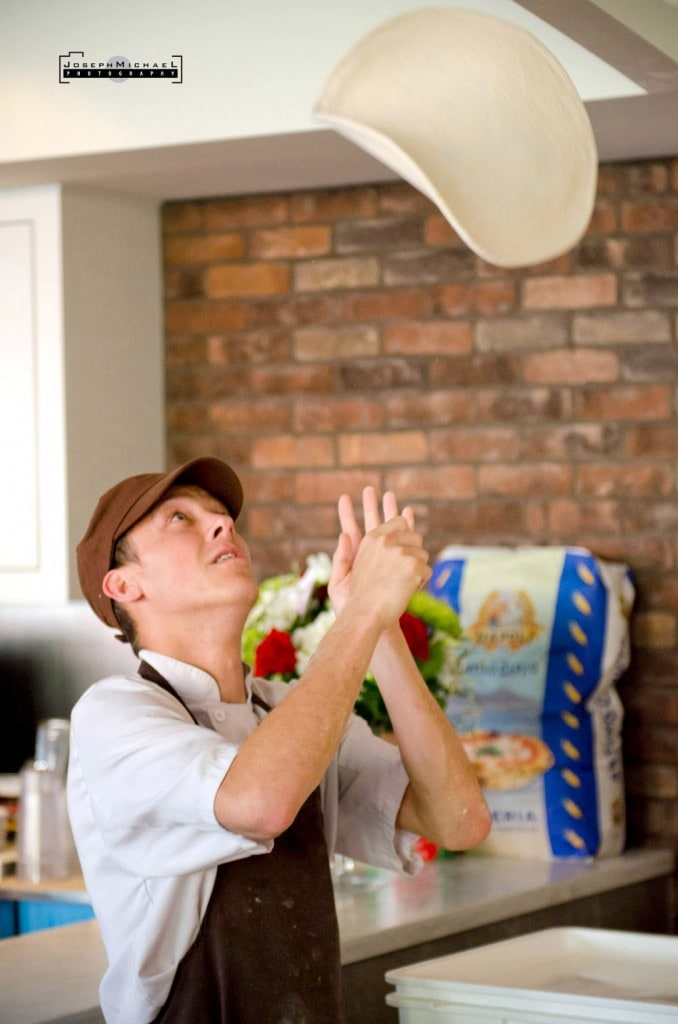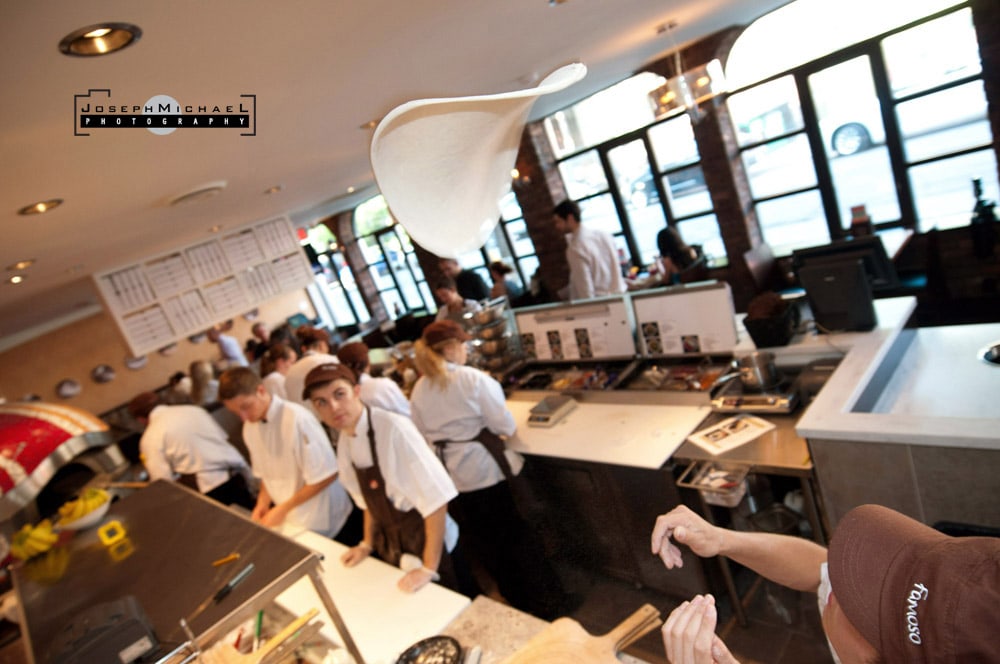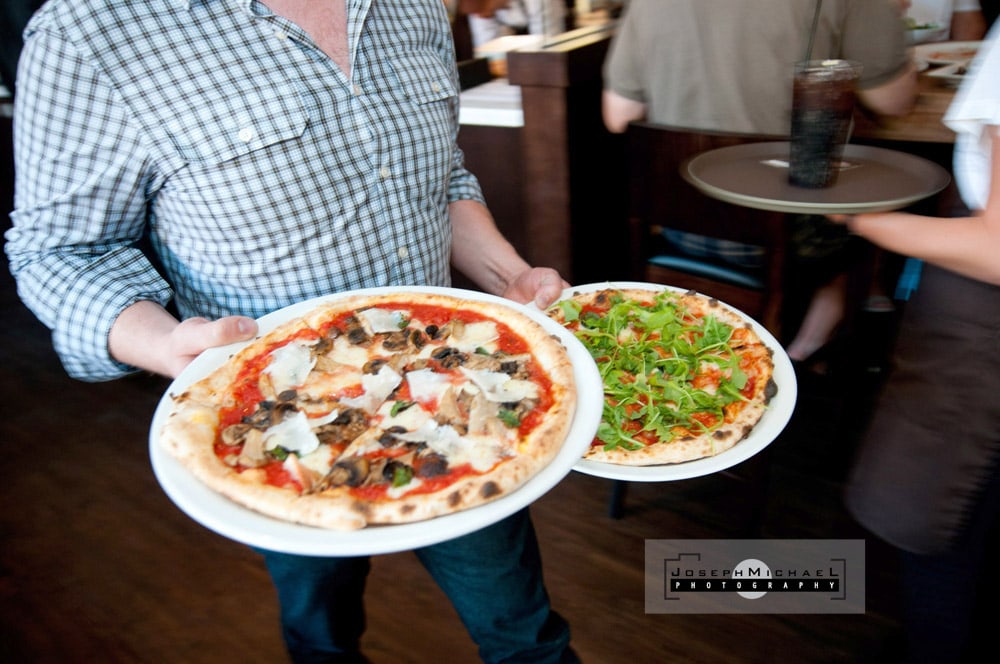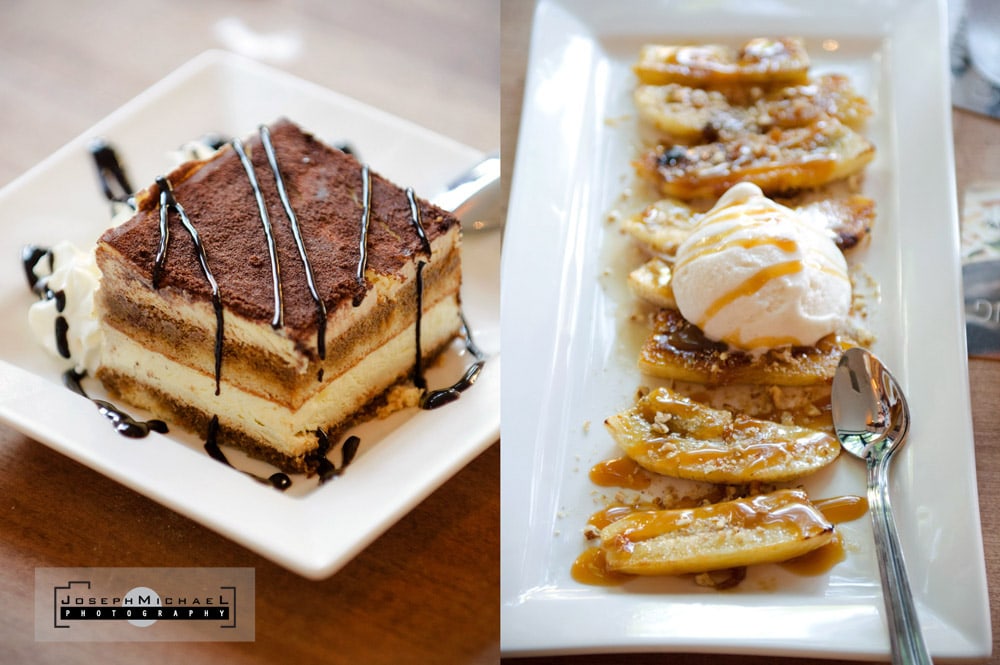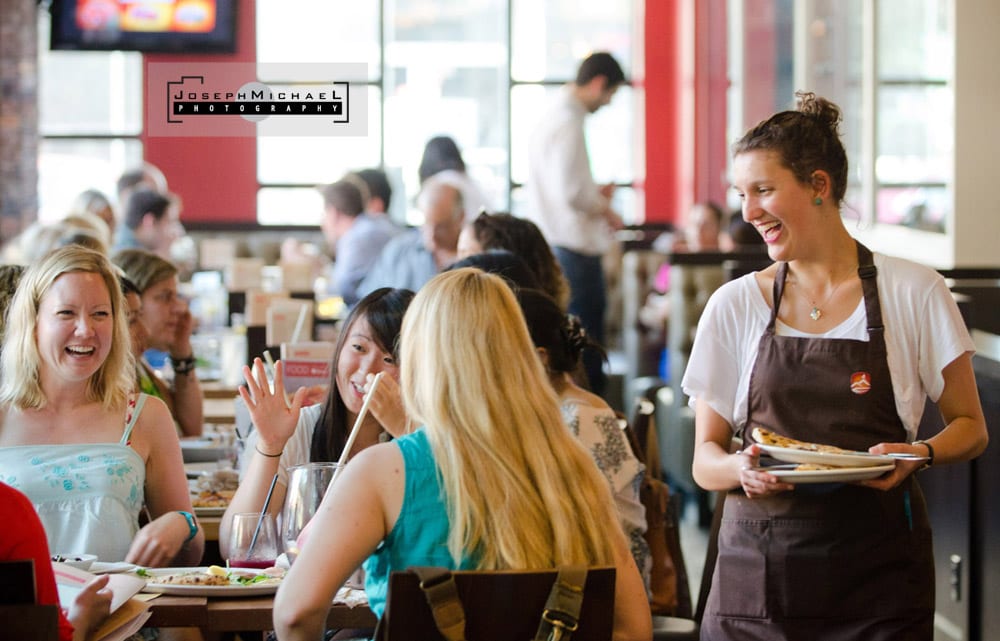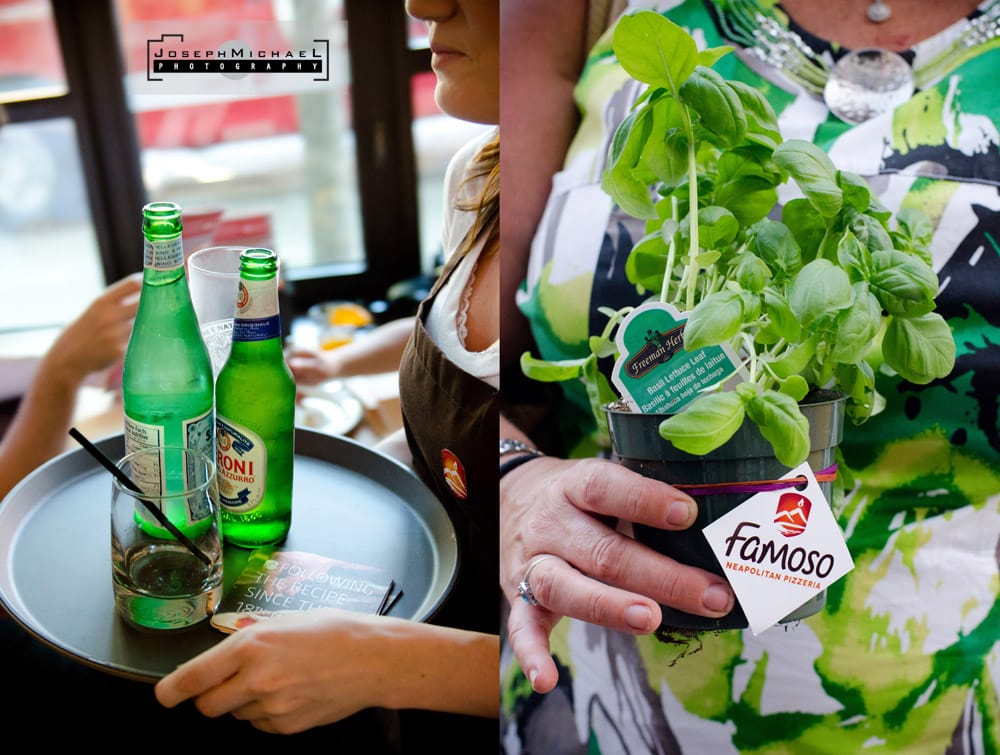 They gave basil to everyone who attended the opening (above right photo), which was a really nice touch. I was told it was easy to take care of, but I don't have much of a green thumb and it was dead within a few months. Not proud of it.

Below is co-founder Justin Lussier describing the ingredients and process in making a Famoso Neapolitan Pizza… with a guest dough thrower from the audience.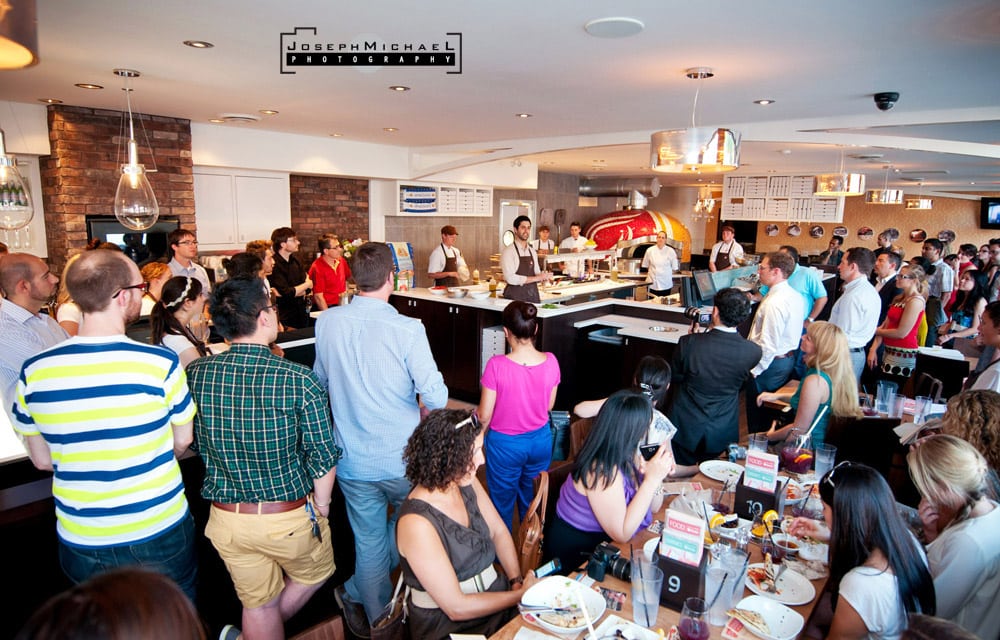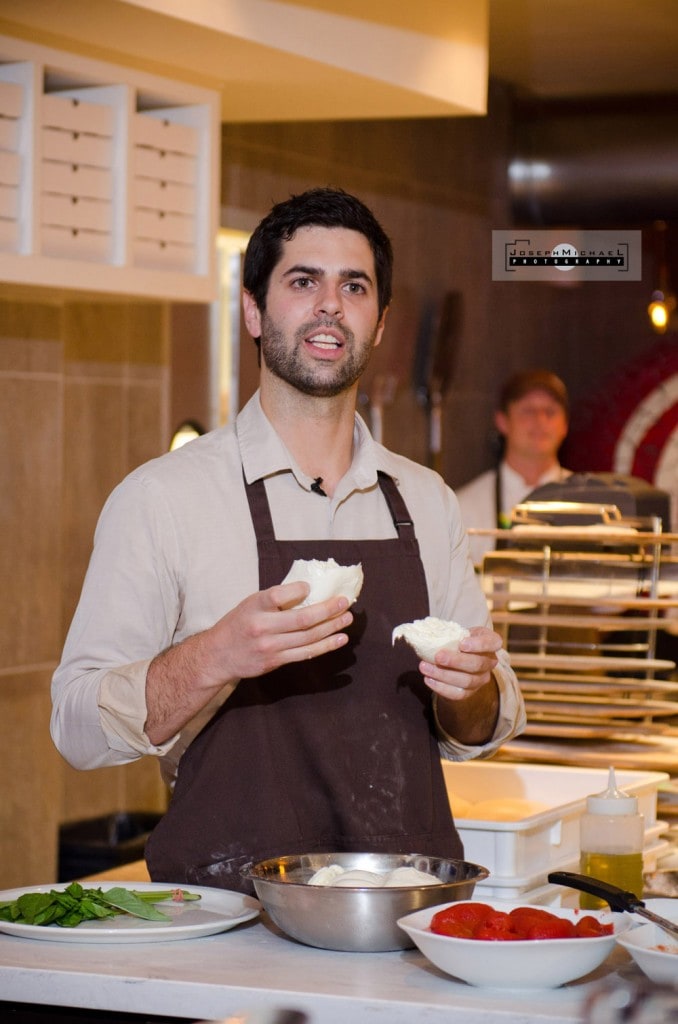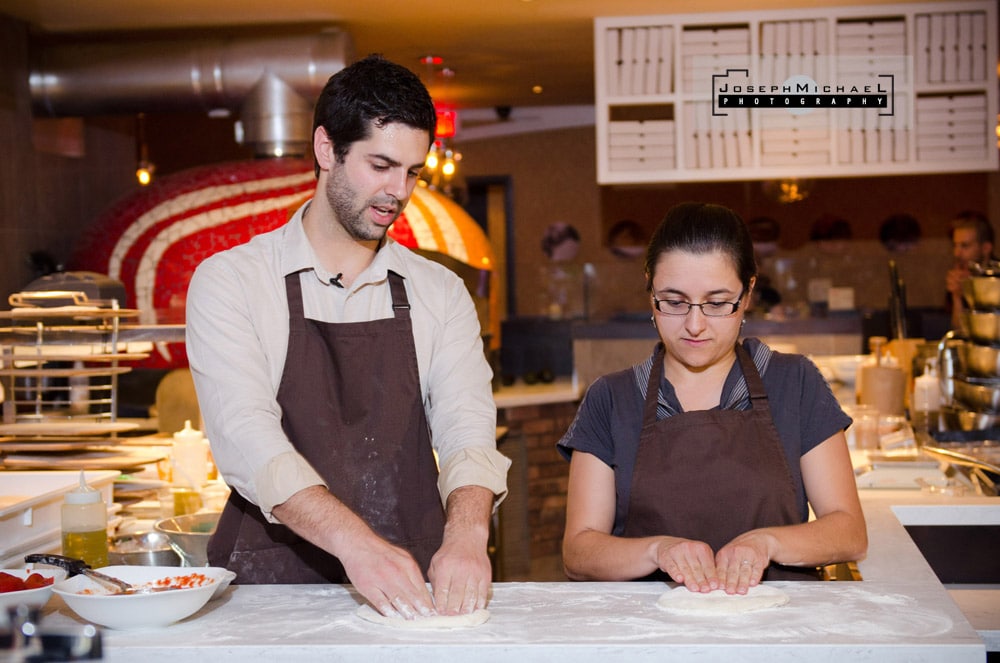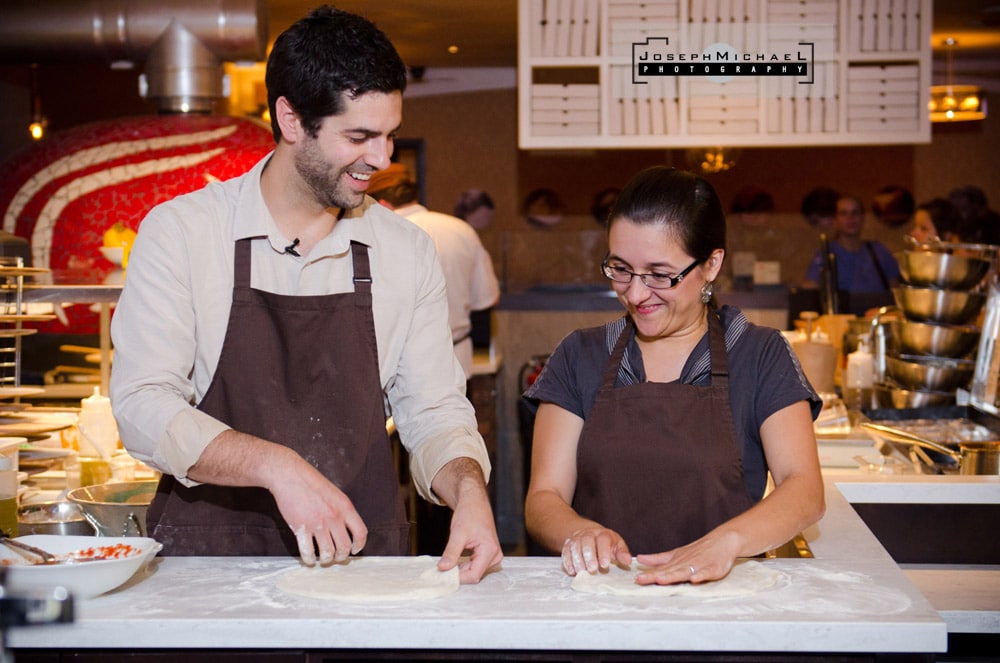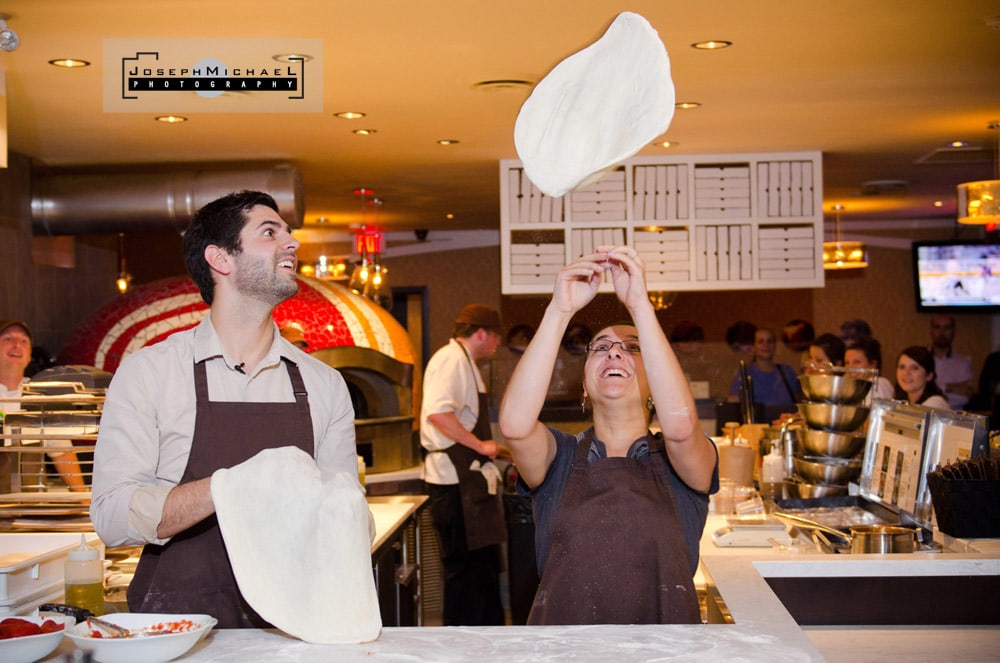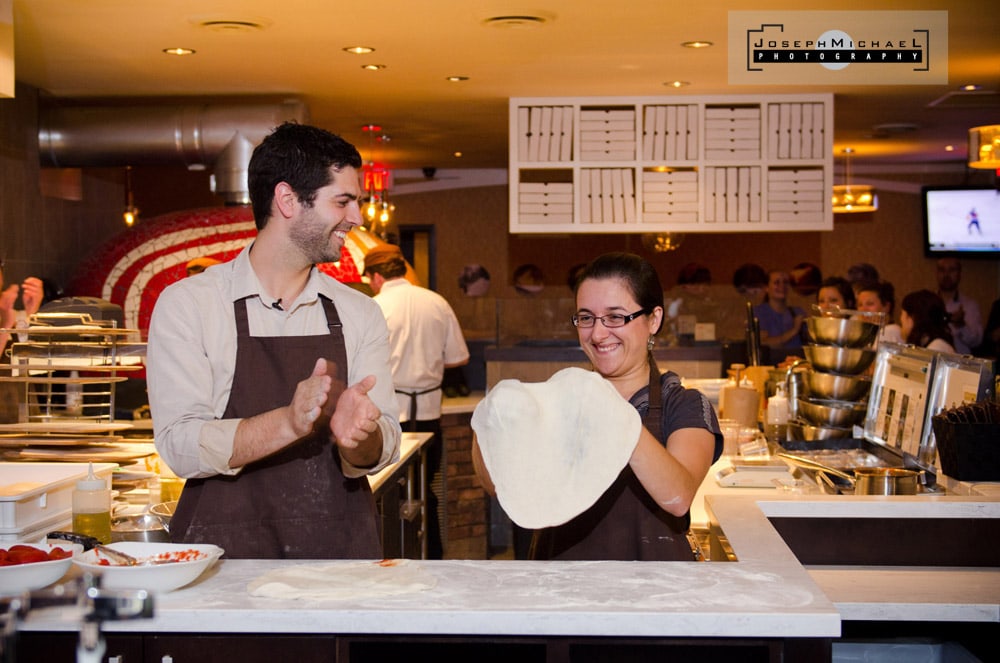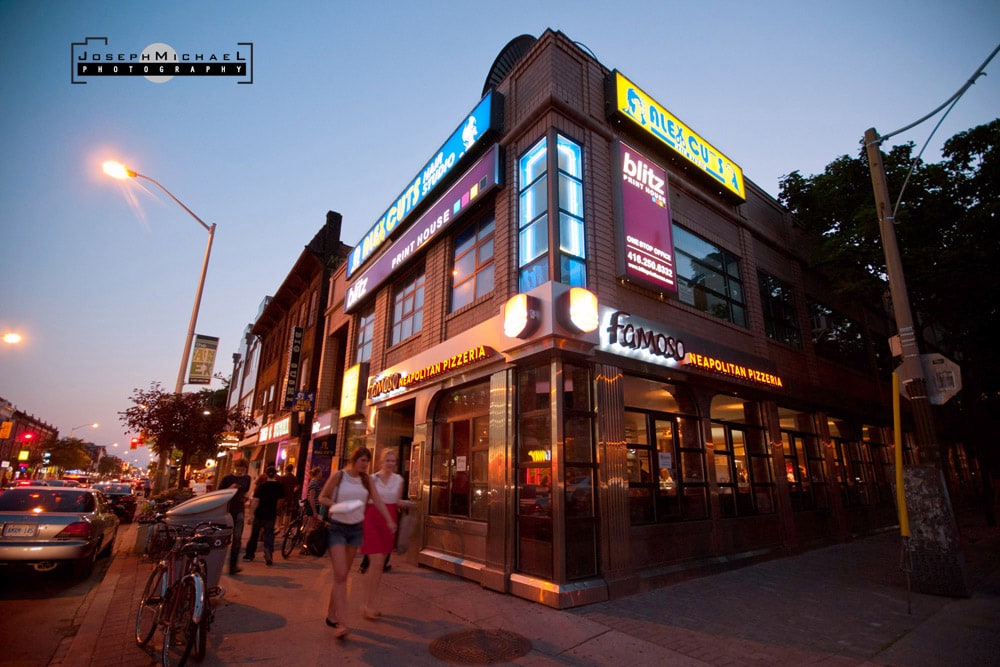 For the record, this particular Famoso Neapolitan Pizzeria, located in the Annex, had it's opening June of last year, so this post is not particularly breaking news. I should also point out that Famoso originated in Calgary and is quickly expanding it's franchise throughout Canada – there will be an opening in Waterloo this summer. Check out some reviews (and typical internet bashing) at The Grid, blogTO, Urbanspoon, Toronto Life and Yelp.
Visit Joseph Michael Photography for a full portfolio.