I'm not the resident photographer at Holland Marsh Winery, but I kind of felt like it in 2015, having photographed three weddings there. It was kind of flukey, but I even shot back to back weekends at the winery. And let me tell you, this was a treat, because a Holland Marsh Winery wedding is a fantastic wedding!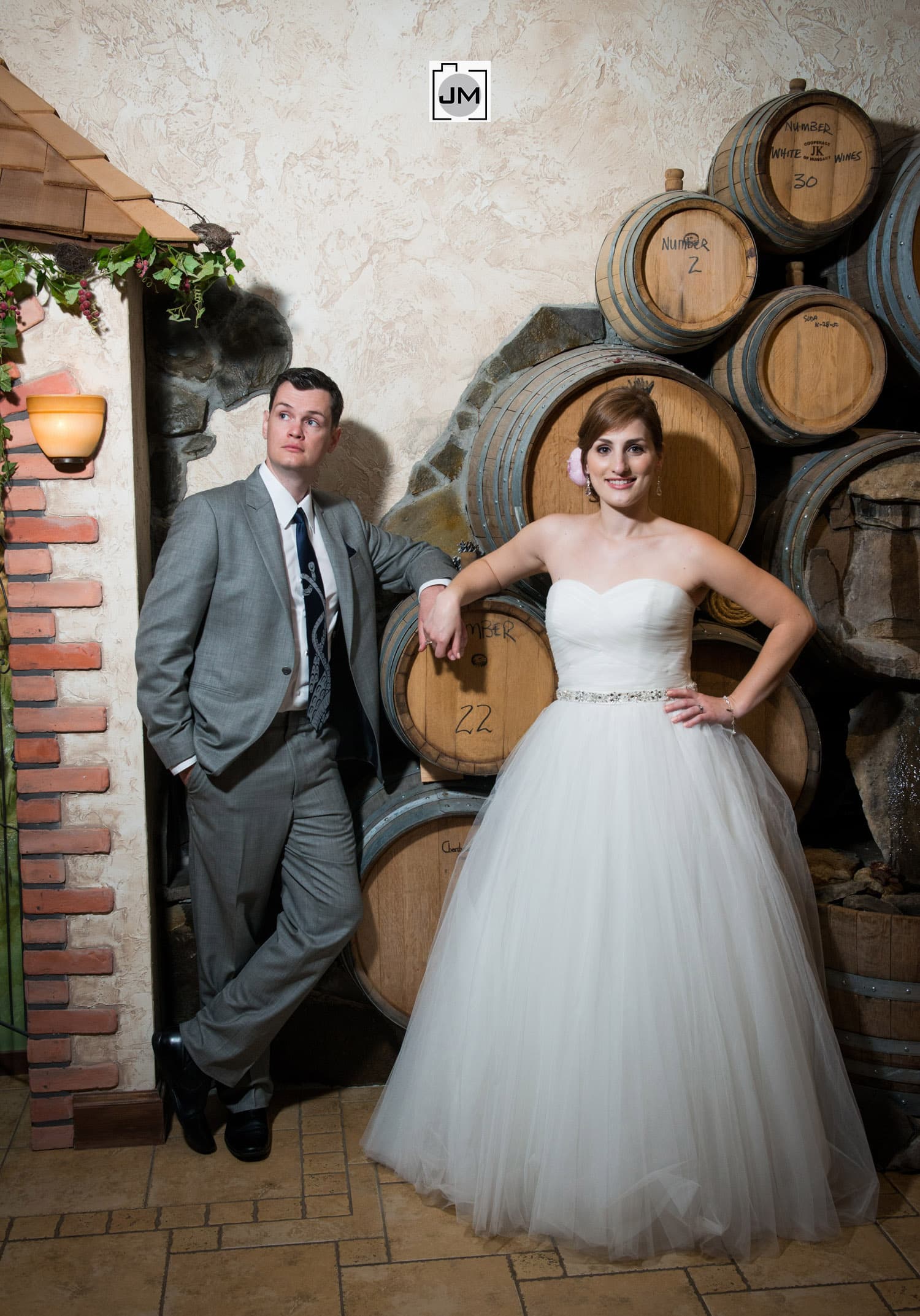 At one point in my career, pretty early, I kind of felt like a good luck charm when it came to rain on a wedding day. This past year was not a particularly good one when it came to that record. Almost every weekend wedding had some influence of rain on the day, and as a result, there were a lot of indoor ceremonies. As gorgeous as the outdoor ceremony is at Holland Marsh, they really do have a stunning indoor venue with floor to ceiling windows if you have to stuck indoors.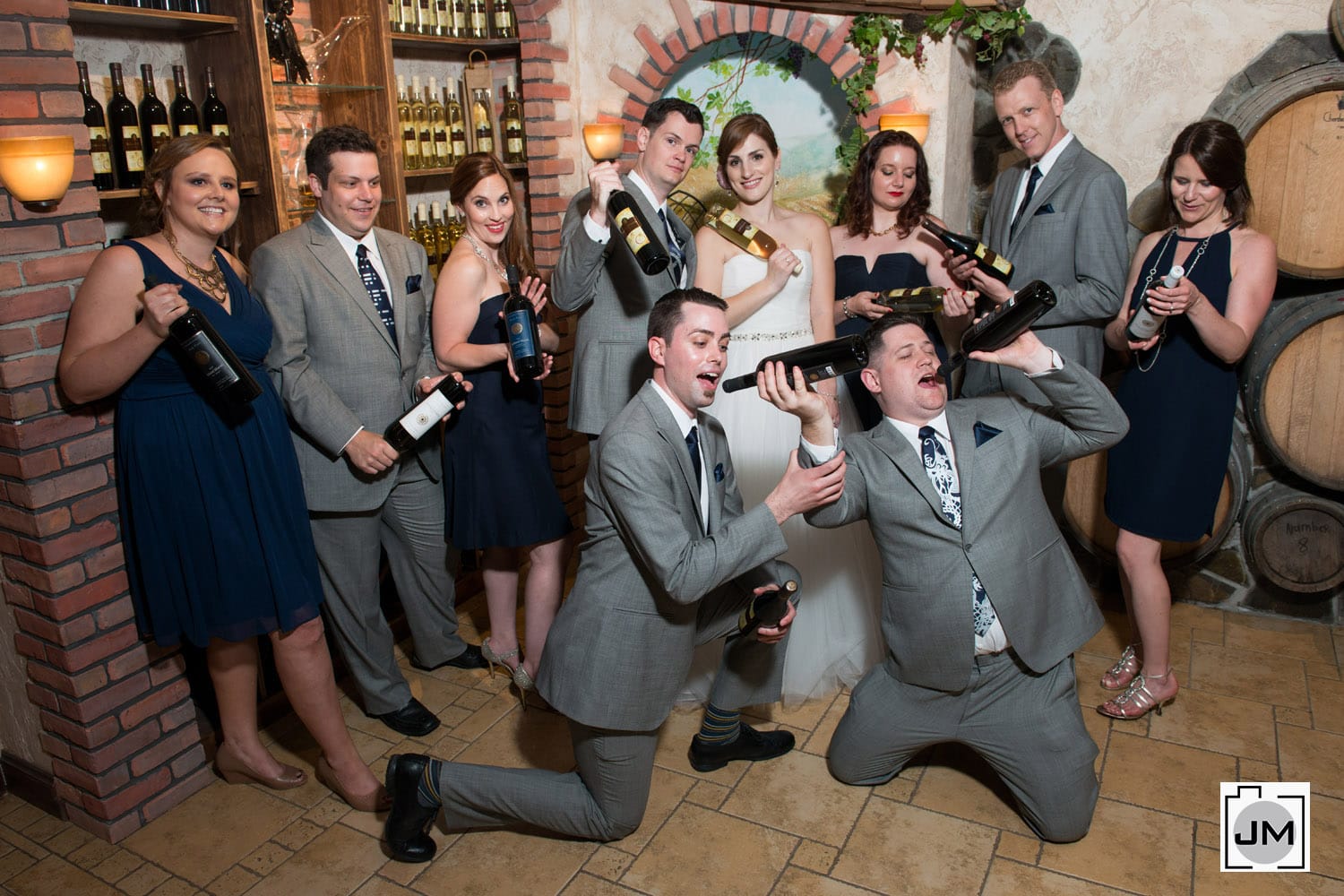 And like most weddings with a little bit of rain, there is usually some opportunity to jump outside and get some nice photos. I happen to adore the moodiness of an overcast day and you really have an opportunity to play with the sky for dramatic effect. Plus, a cute umbrella shot always works nicely!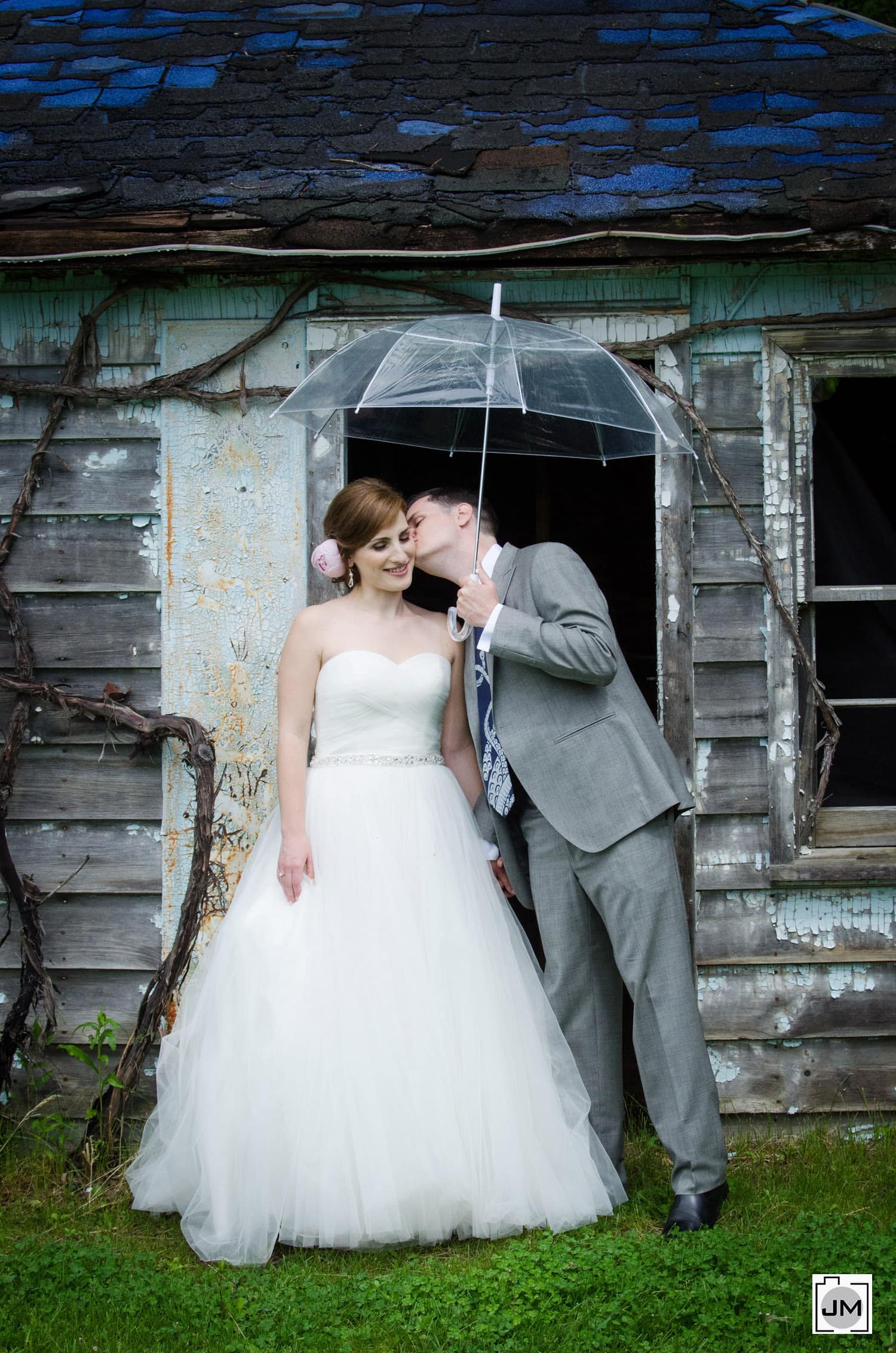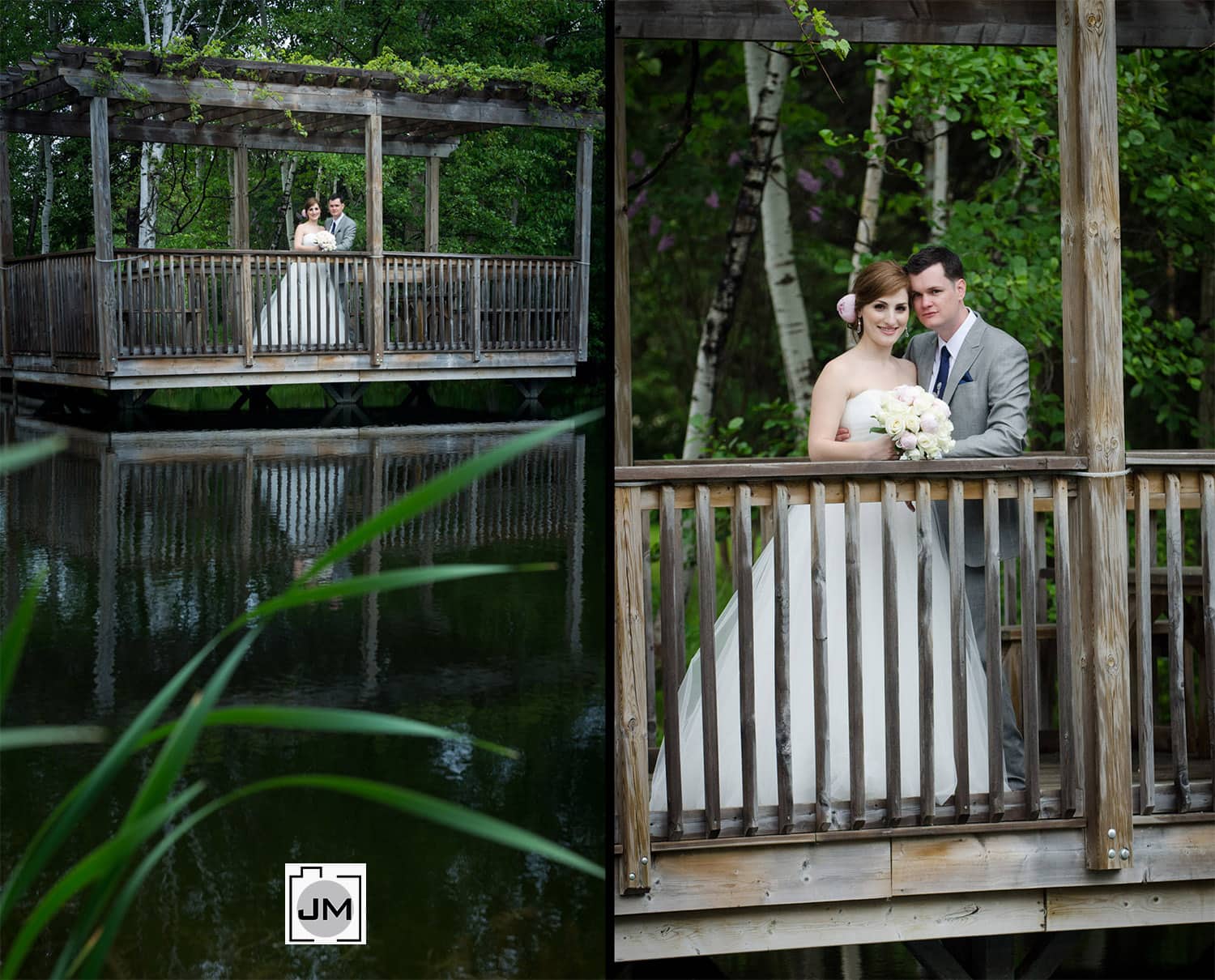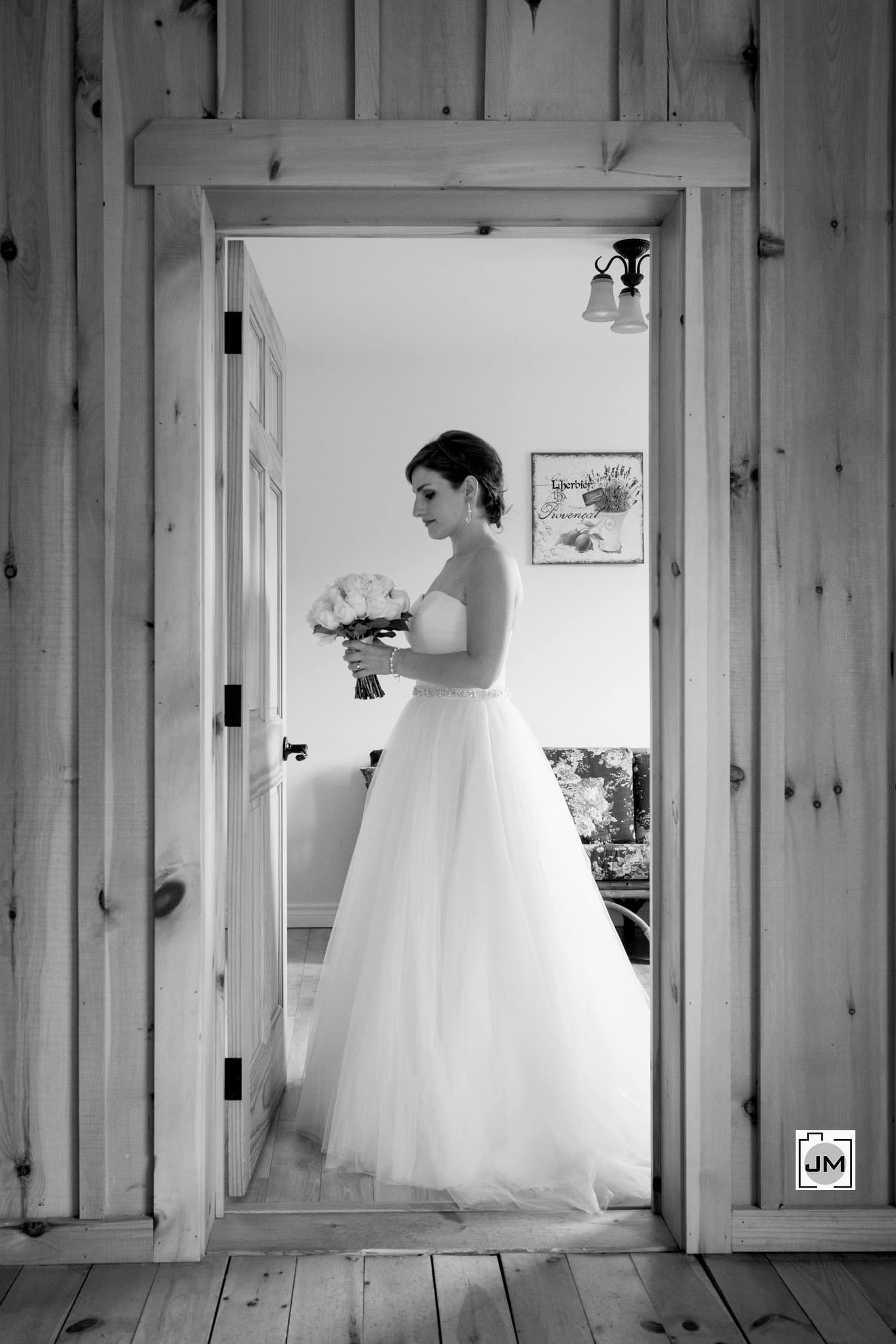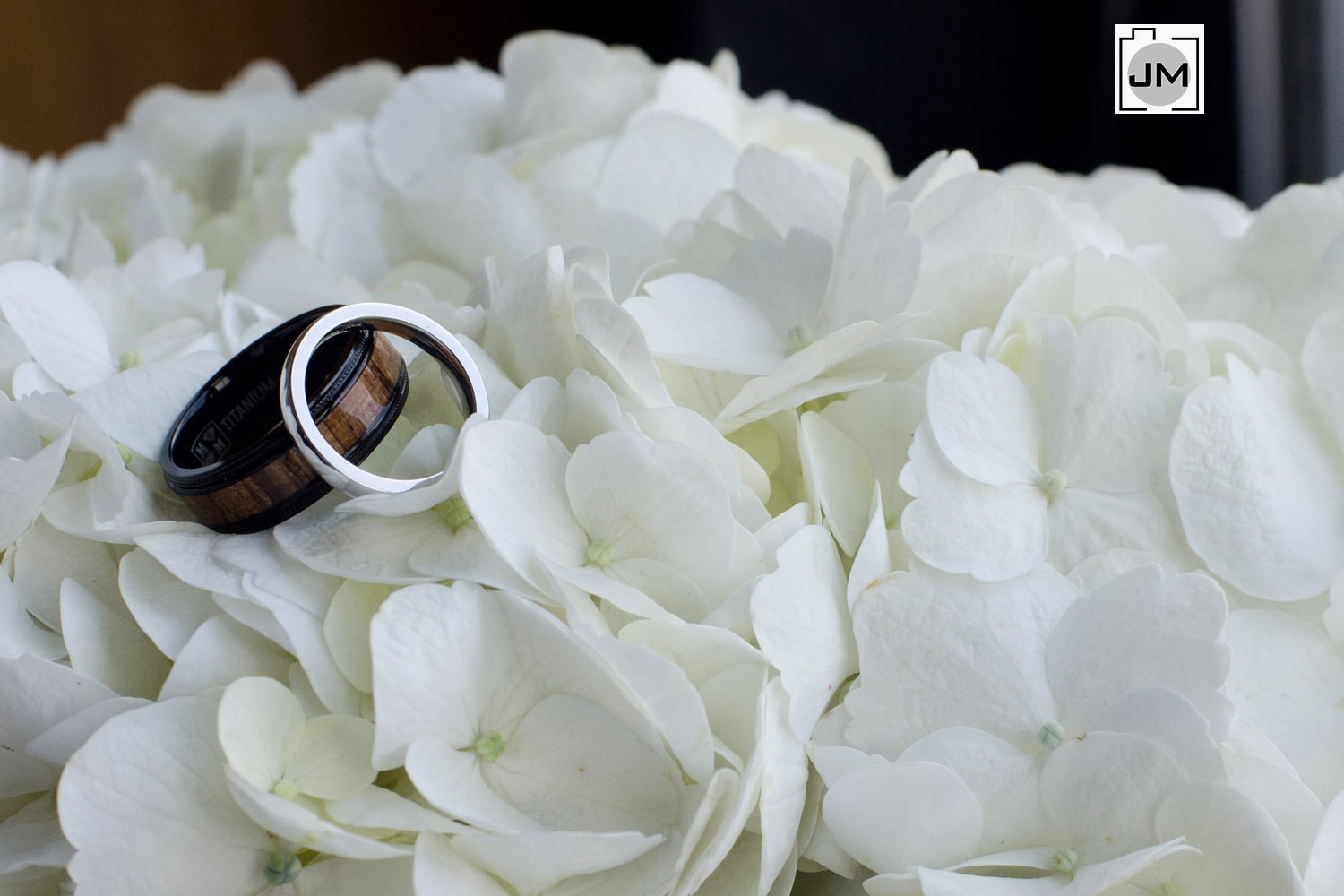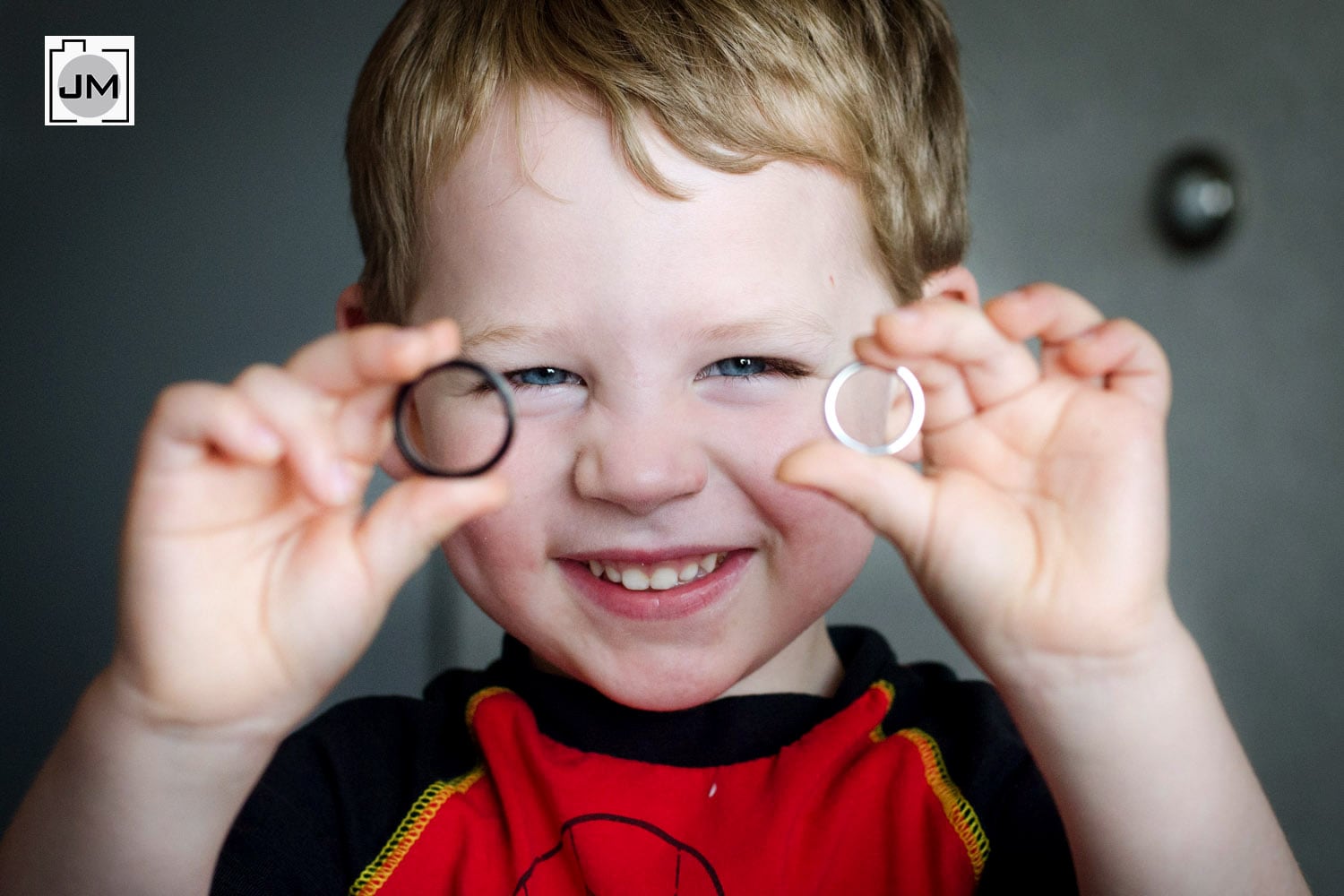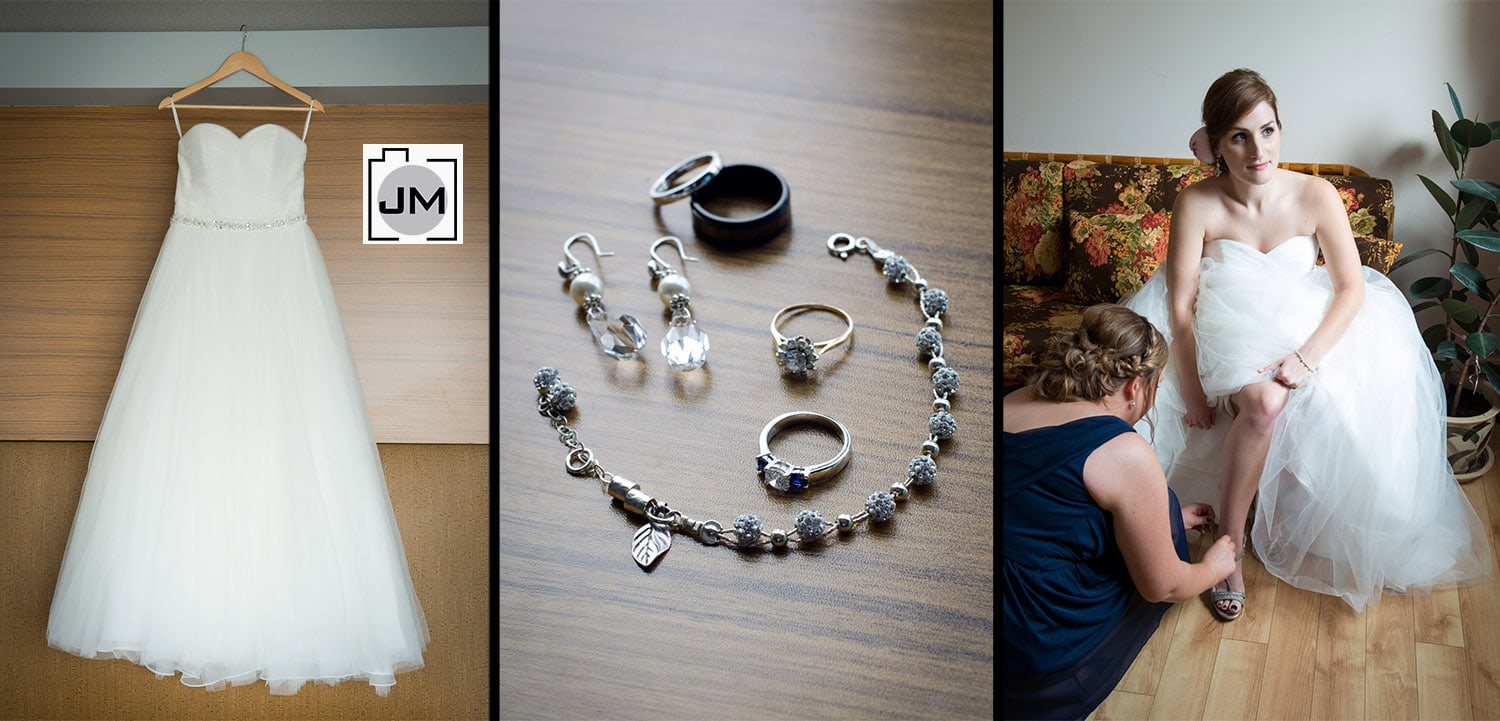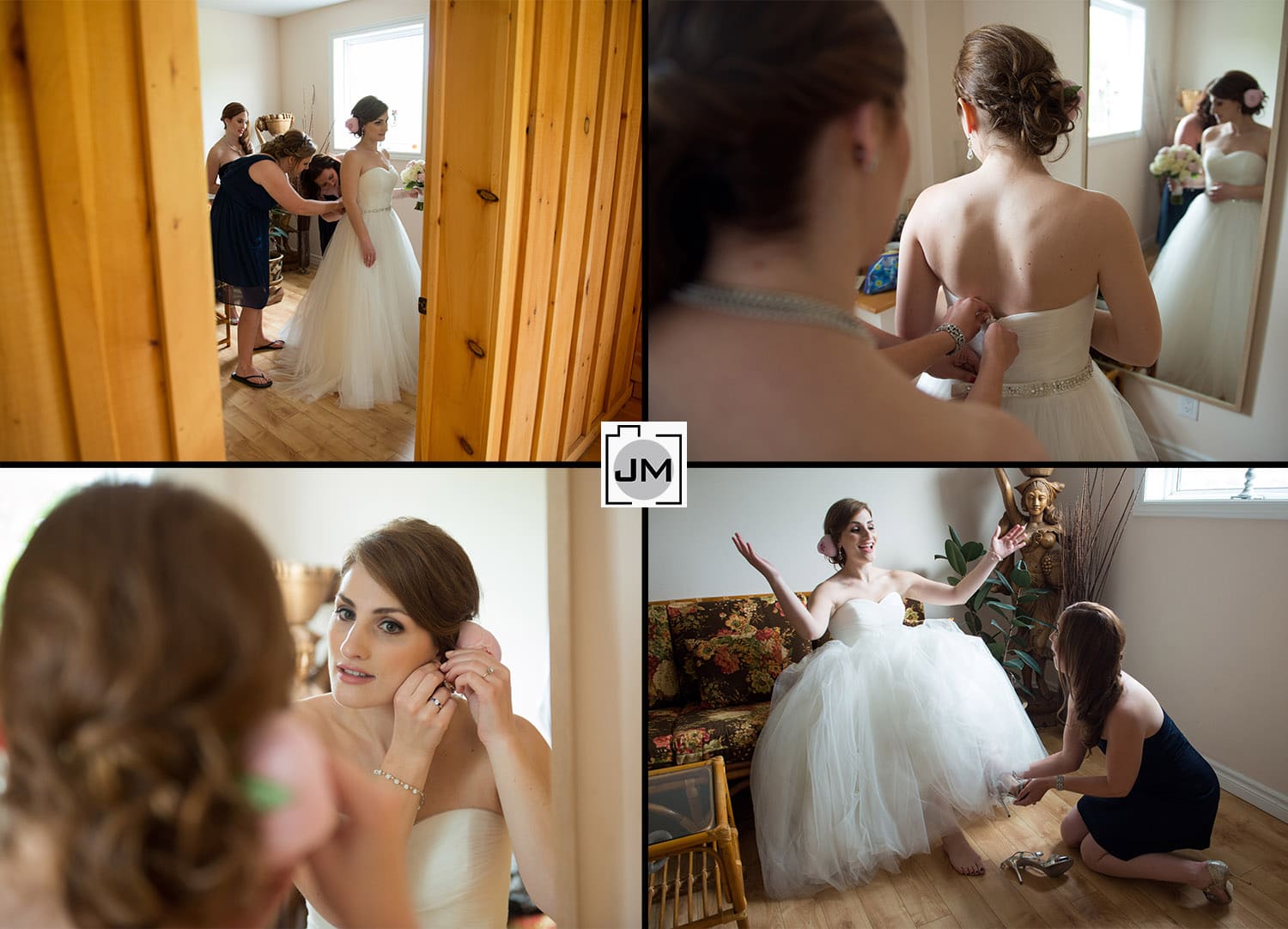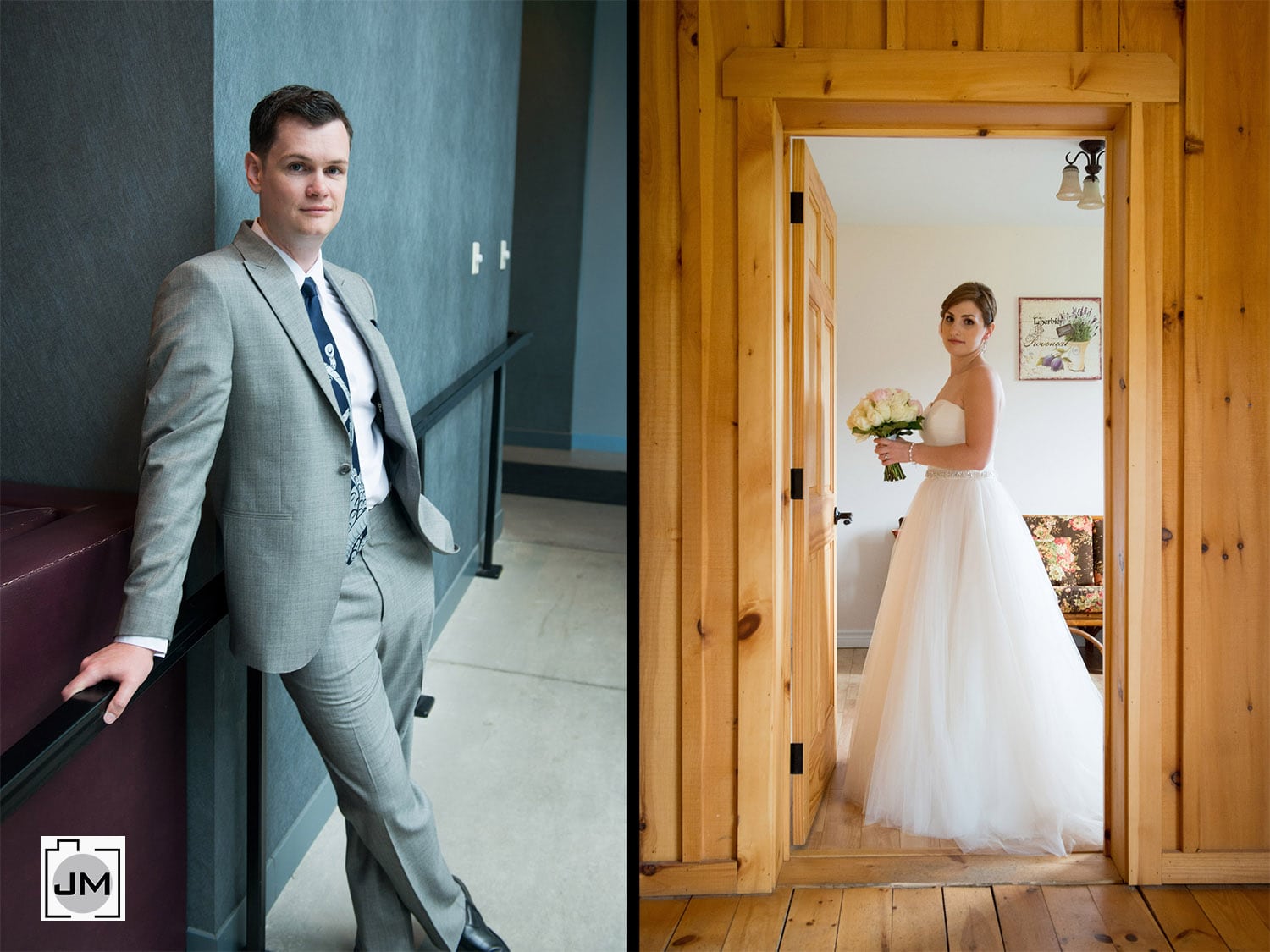 Have a wedding at Holland Marsh Winery or another wedding in the GTA? Contact me at Joseph Michael Photography and I look forward to working with you.
Many more great photos below, including a grand staircase first look, photos from the indoor ceremony and hula-hoops!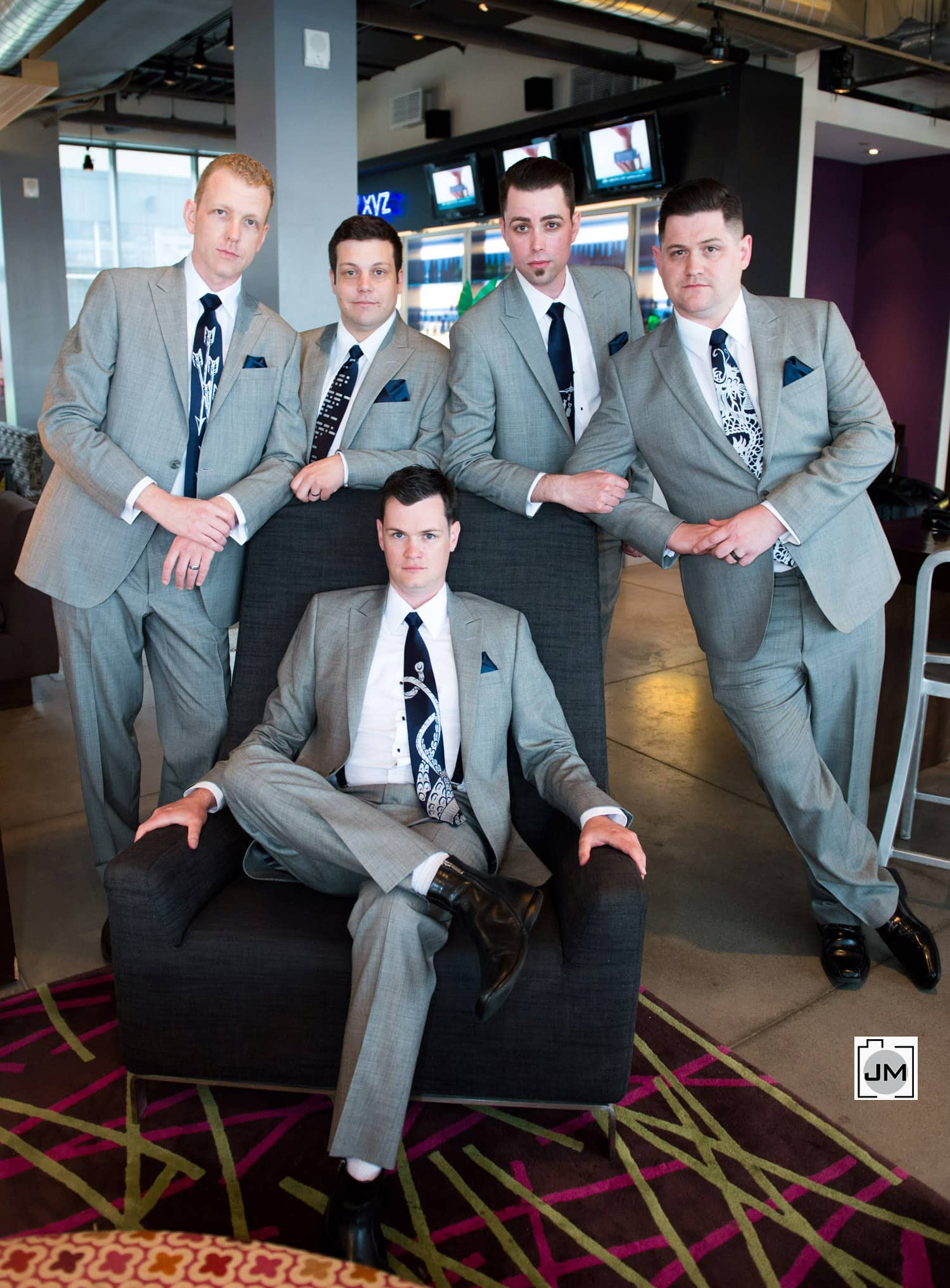 First look down the grand staircase, just love it!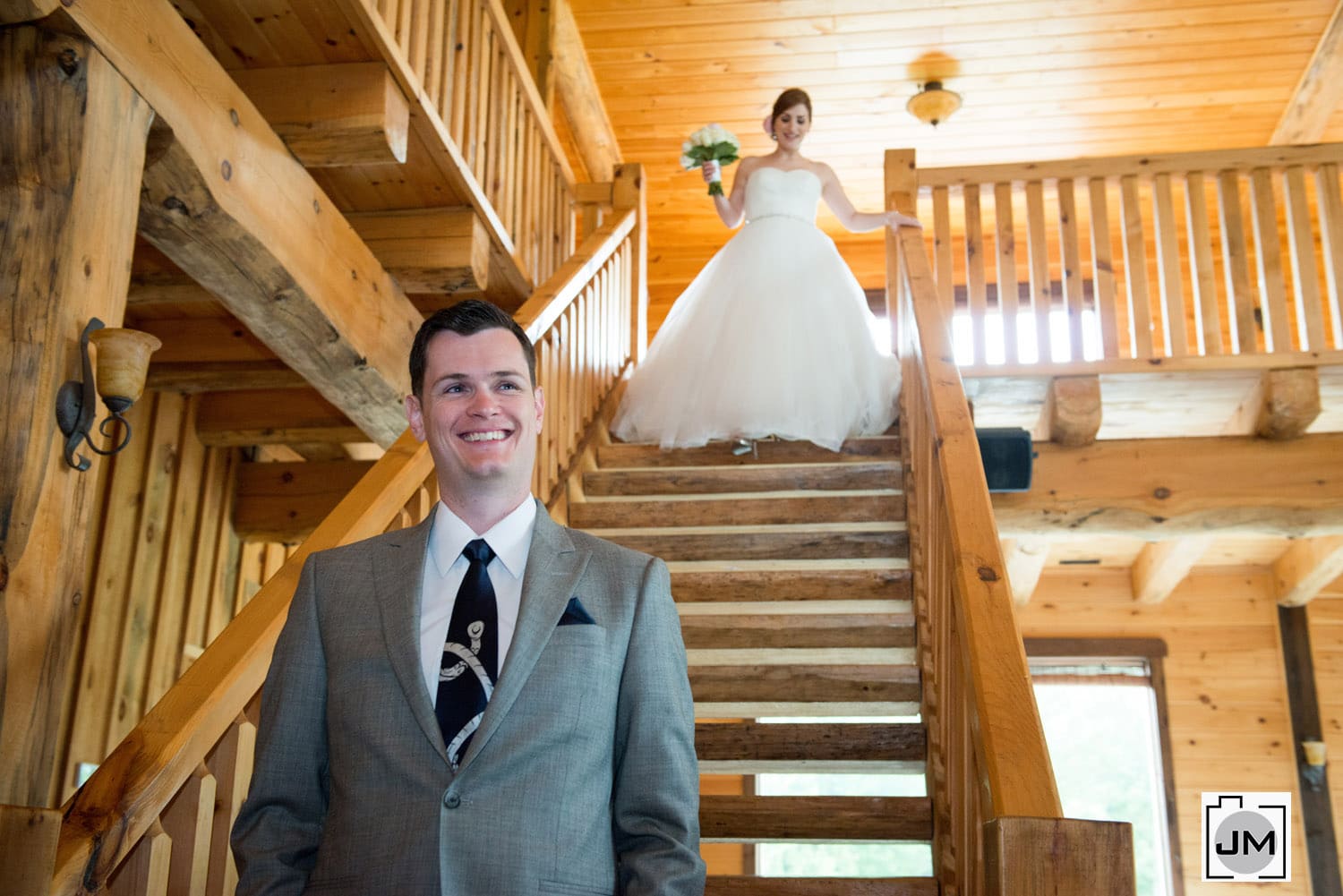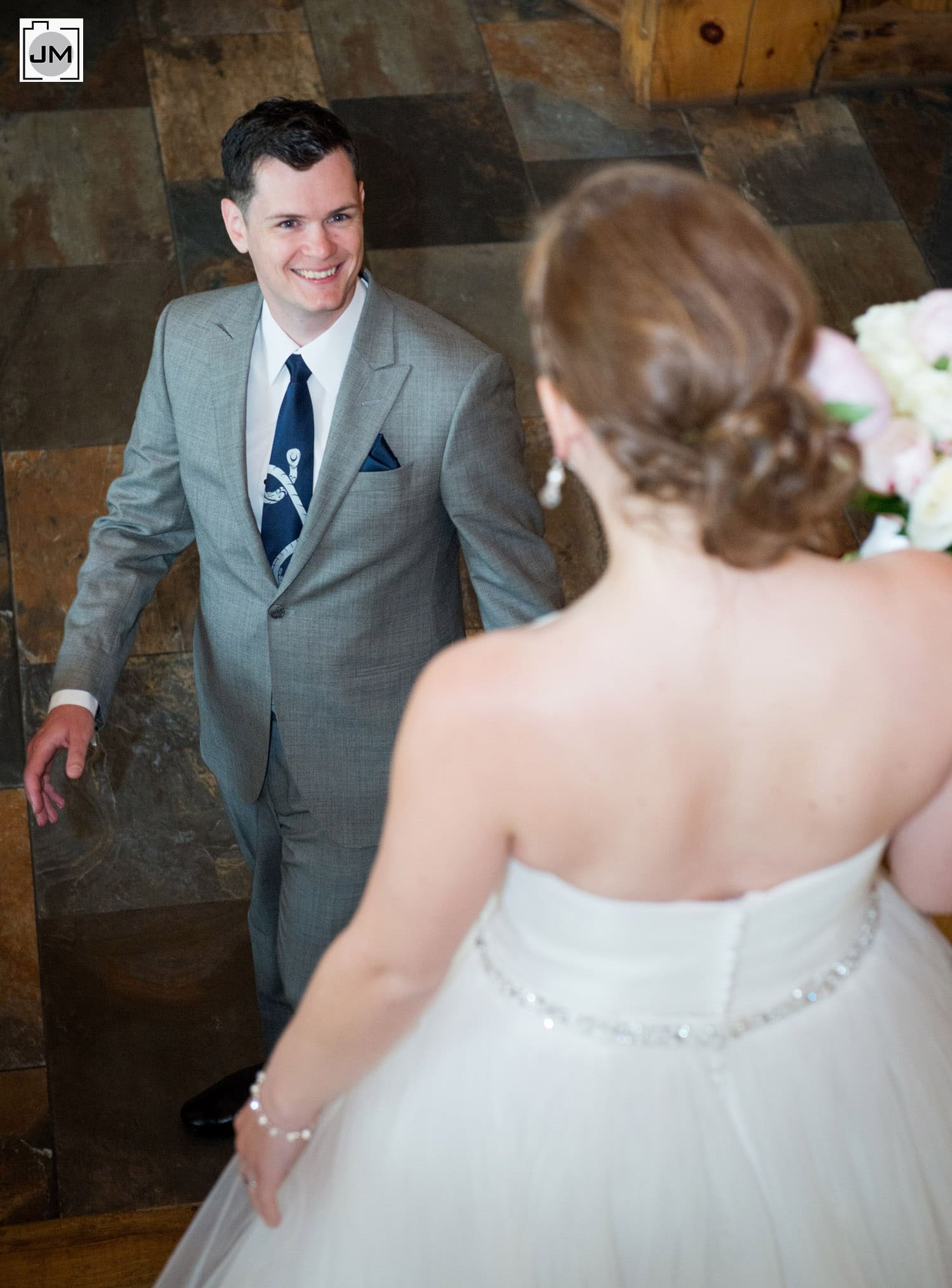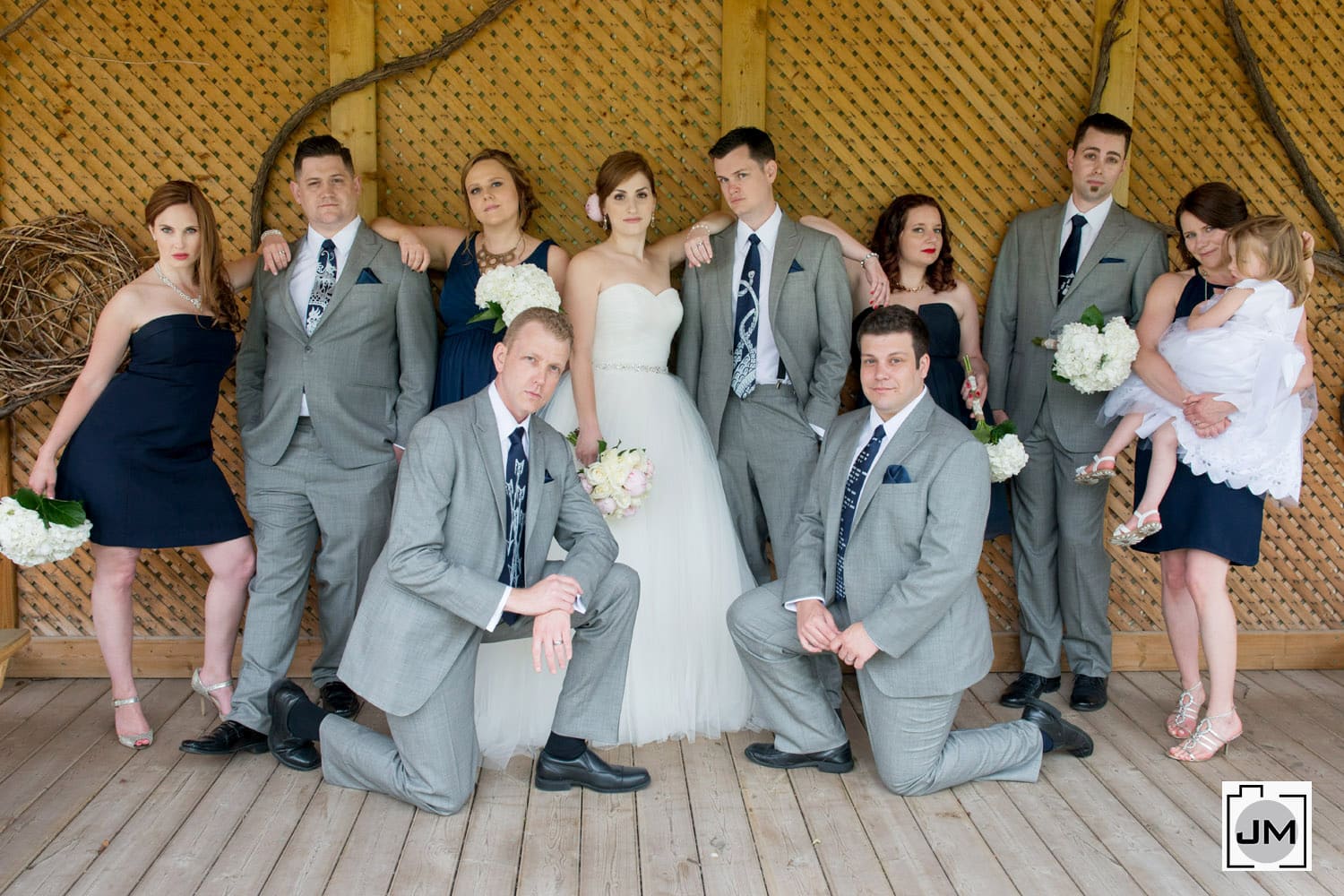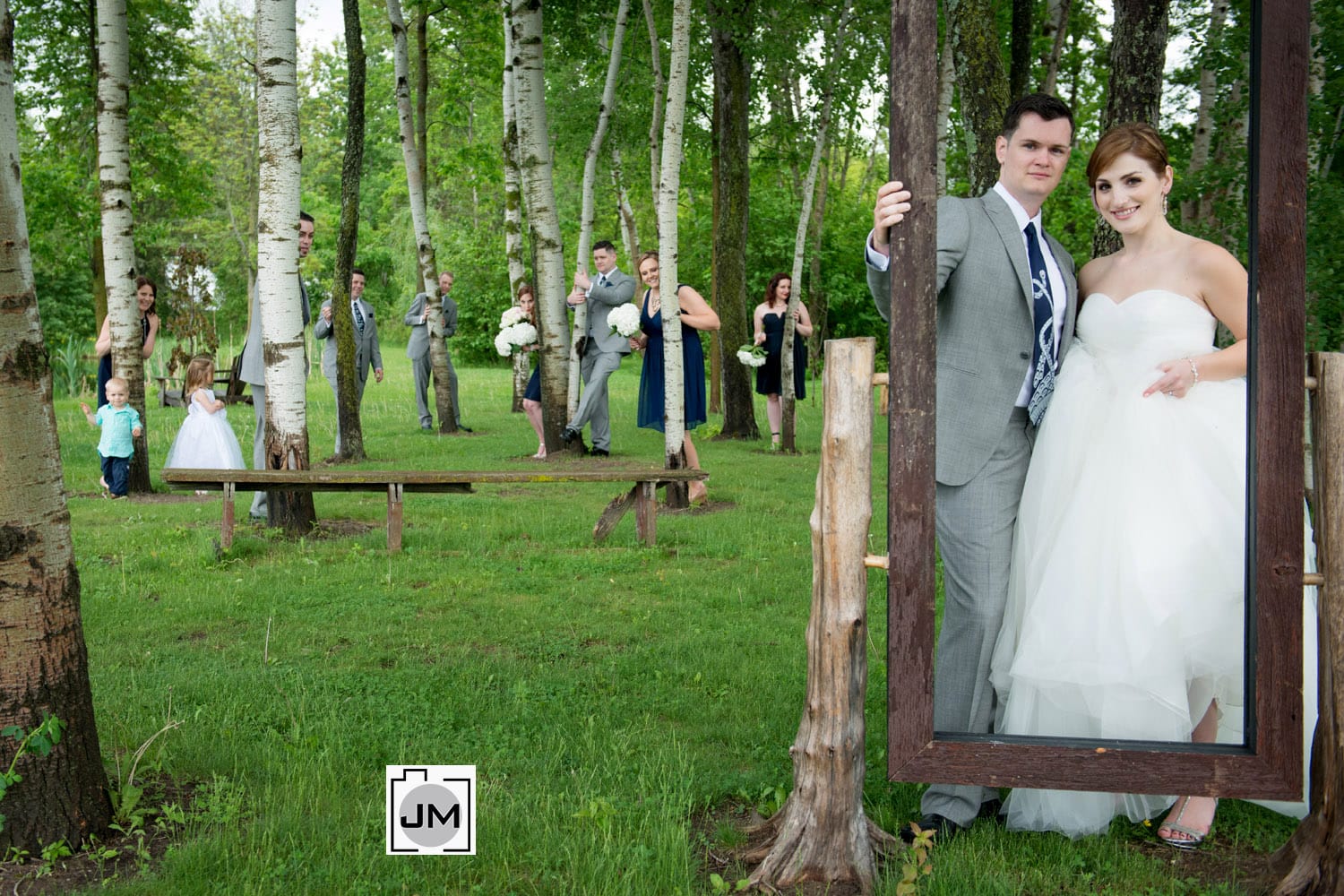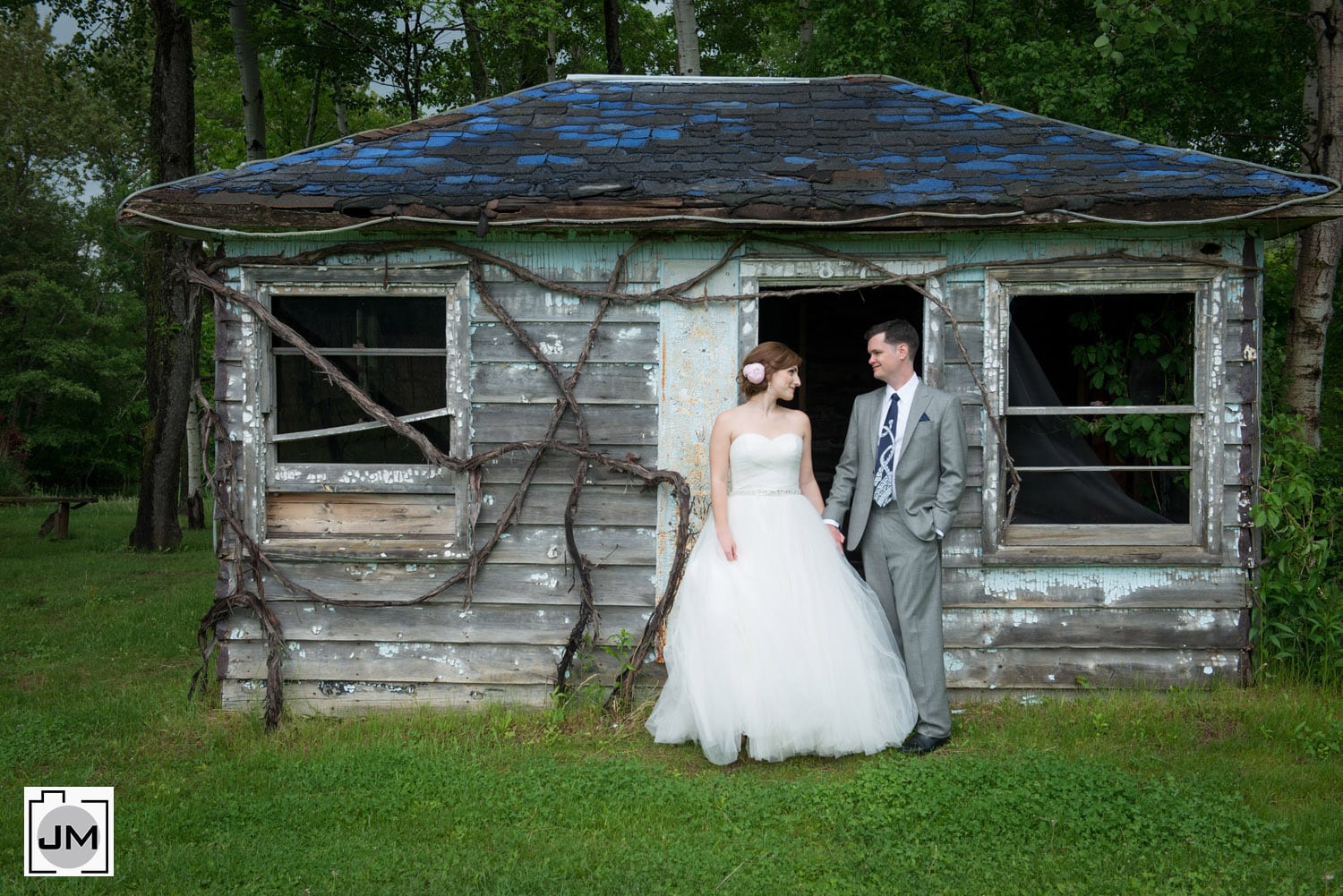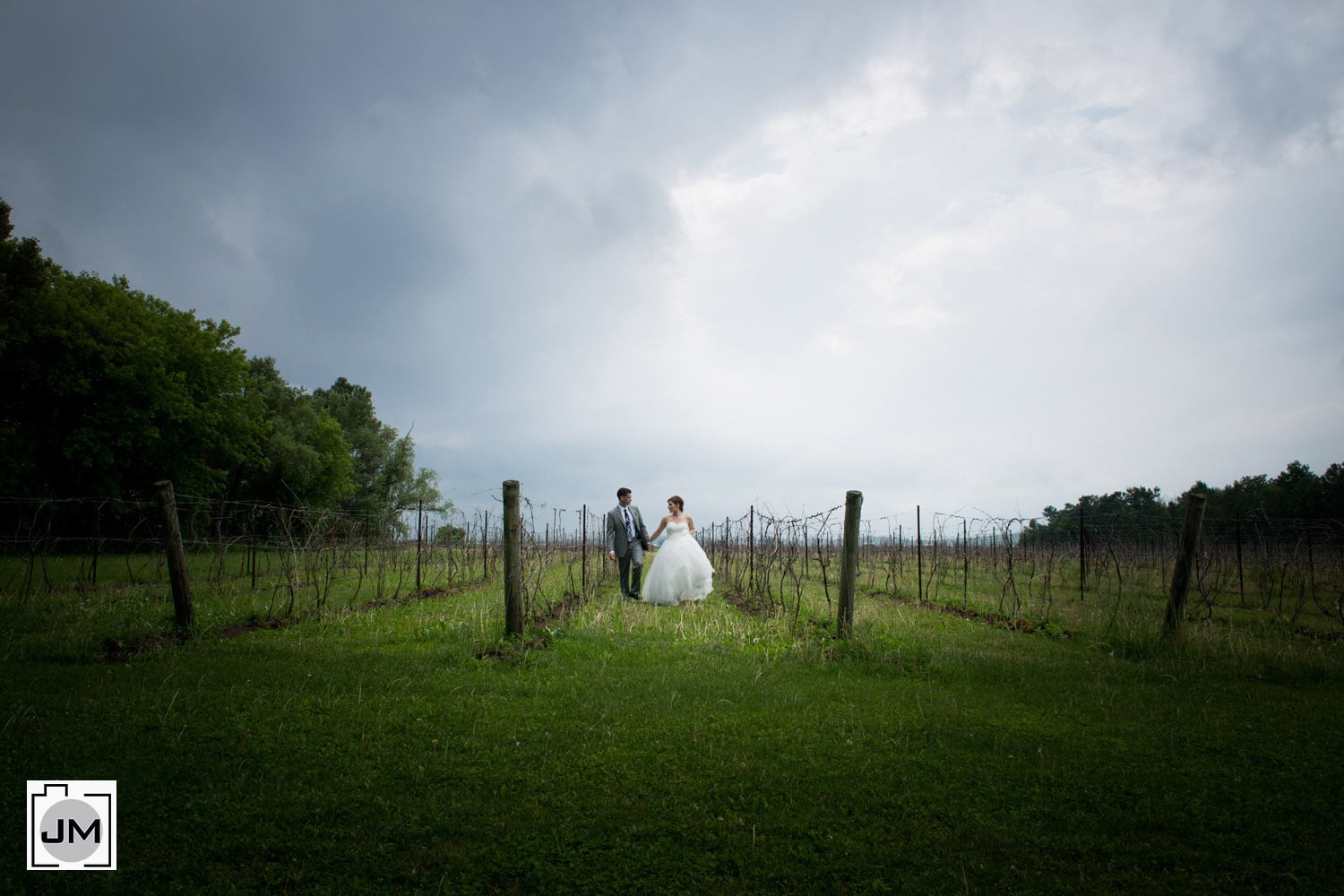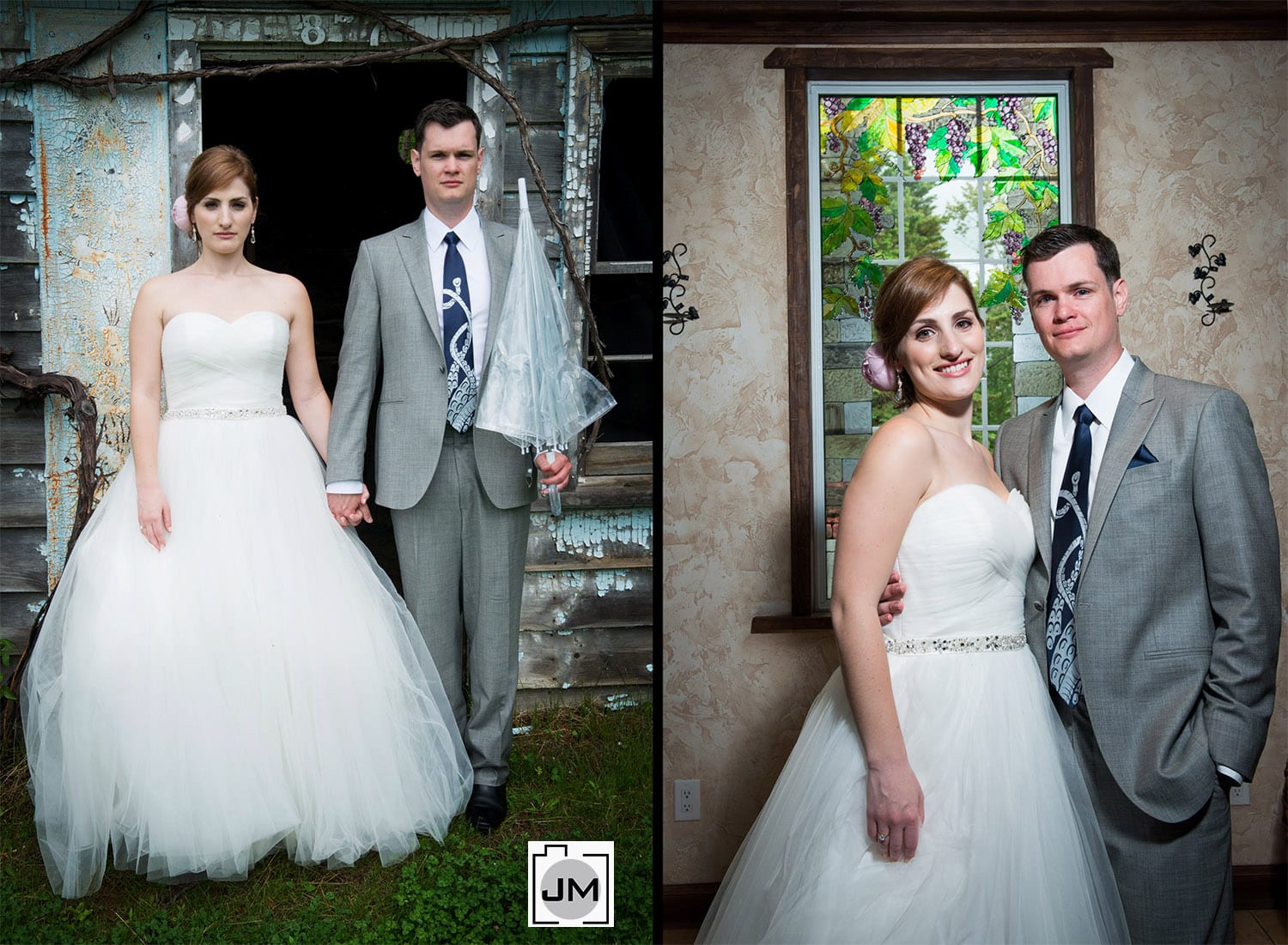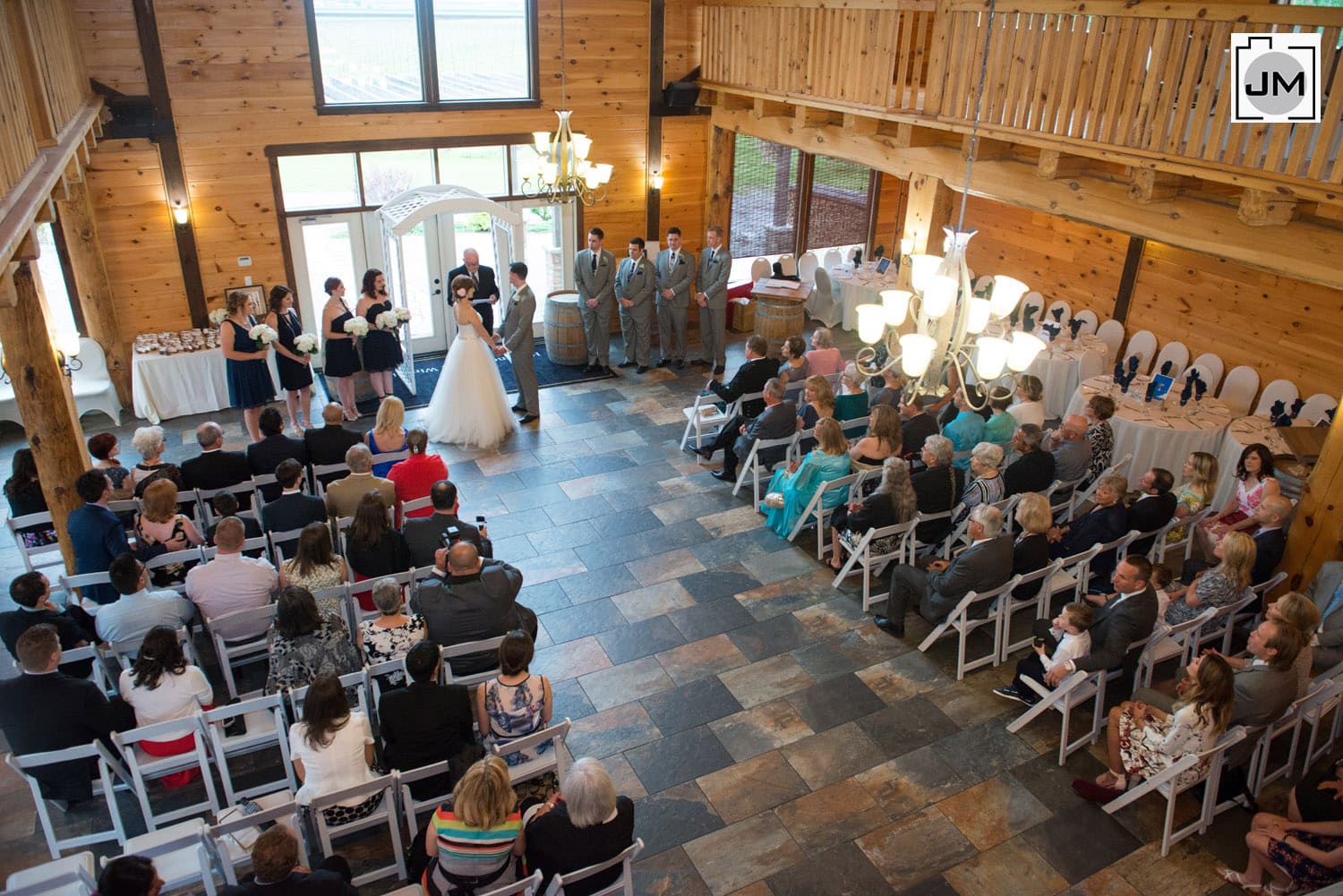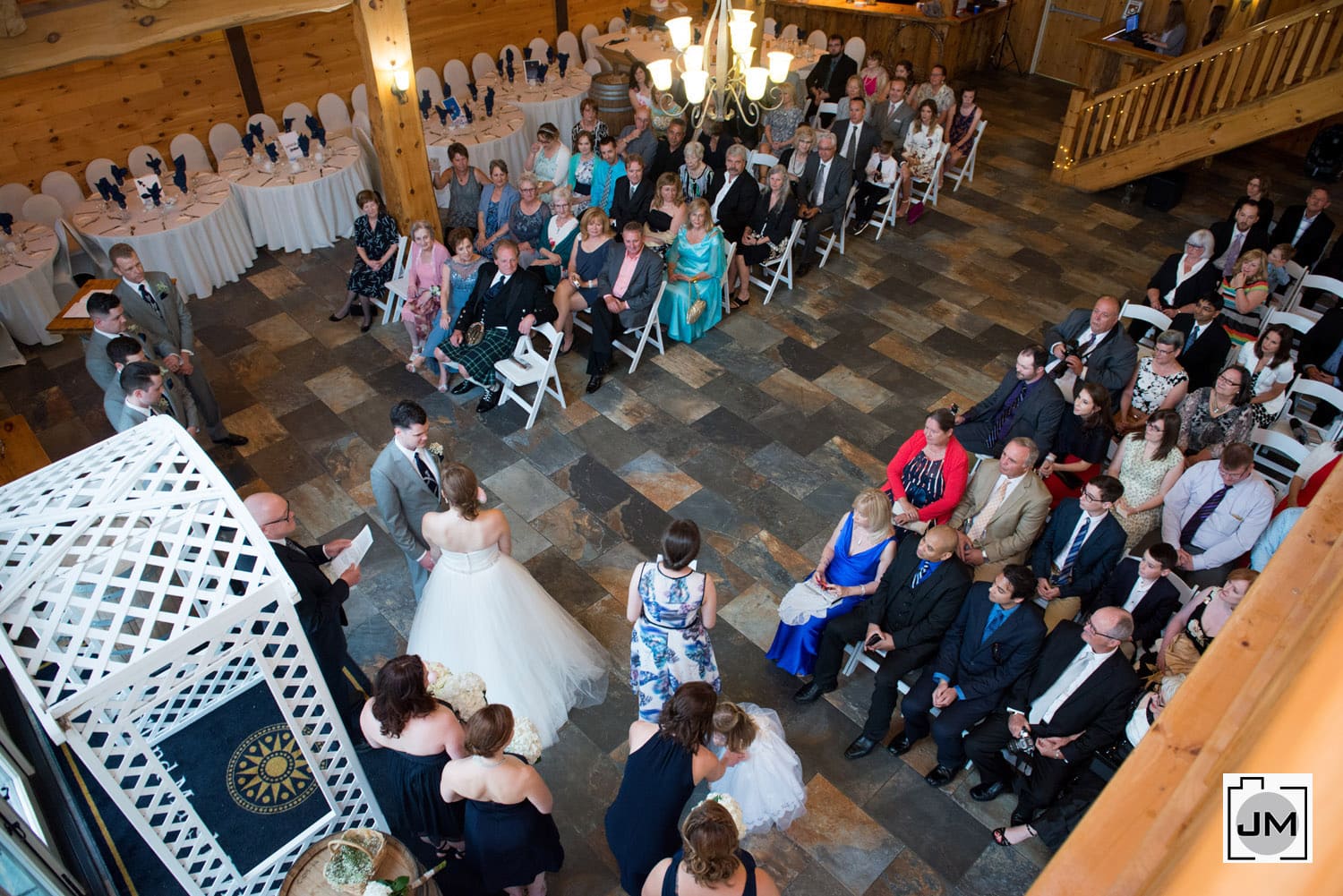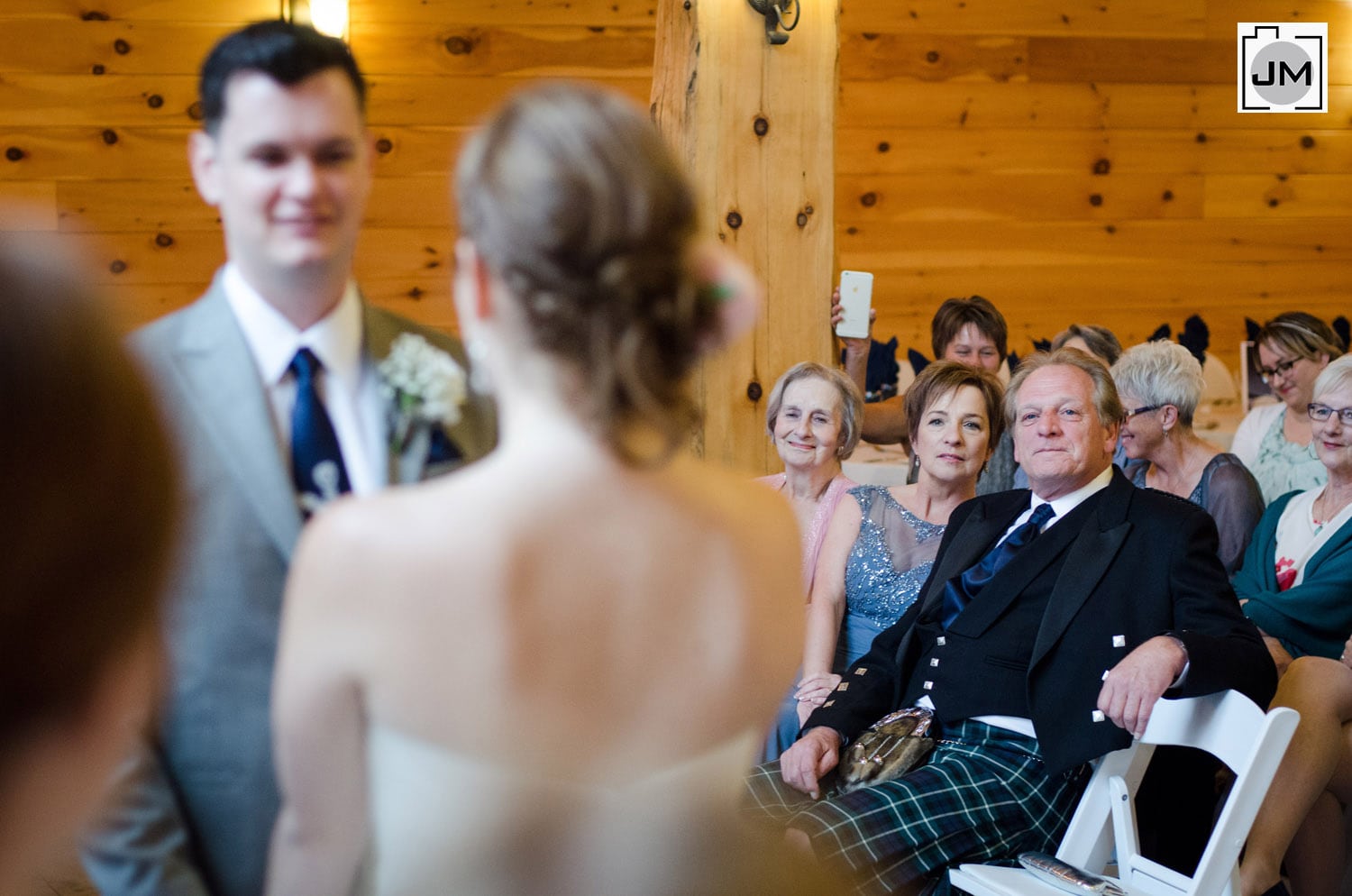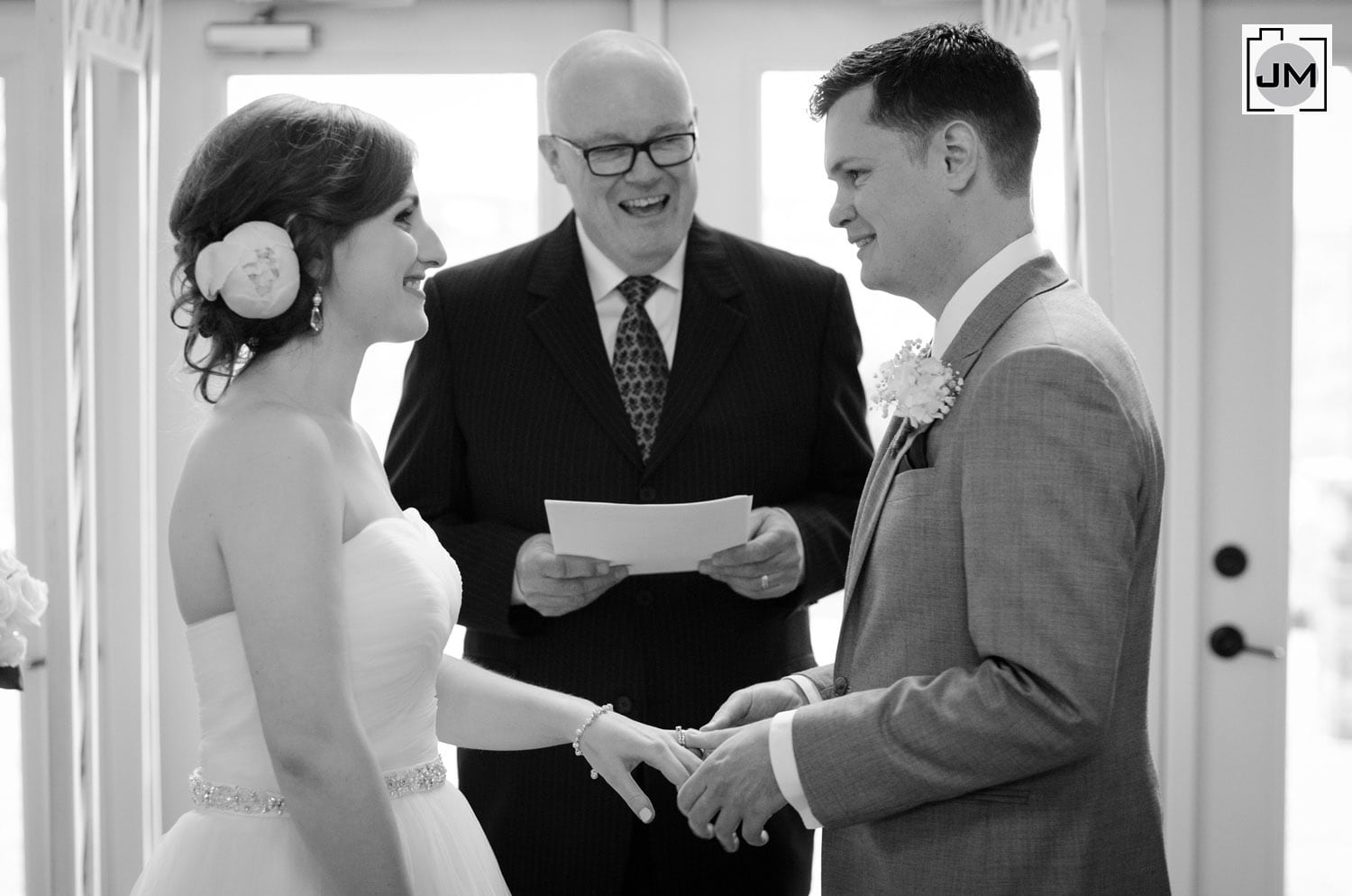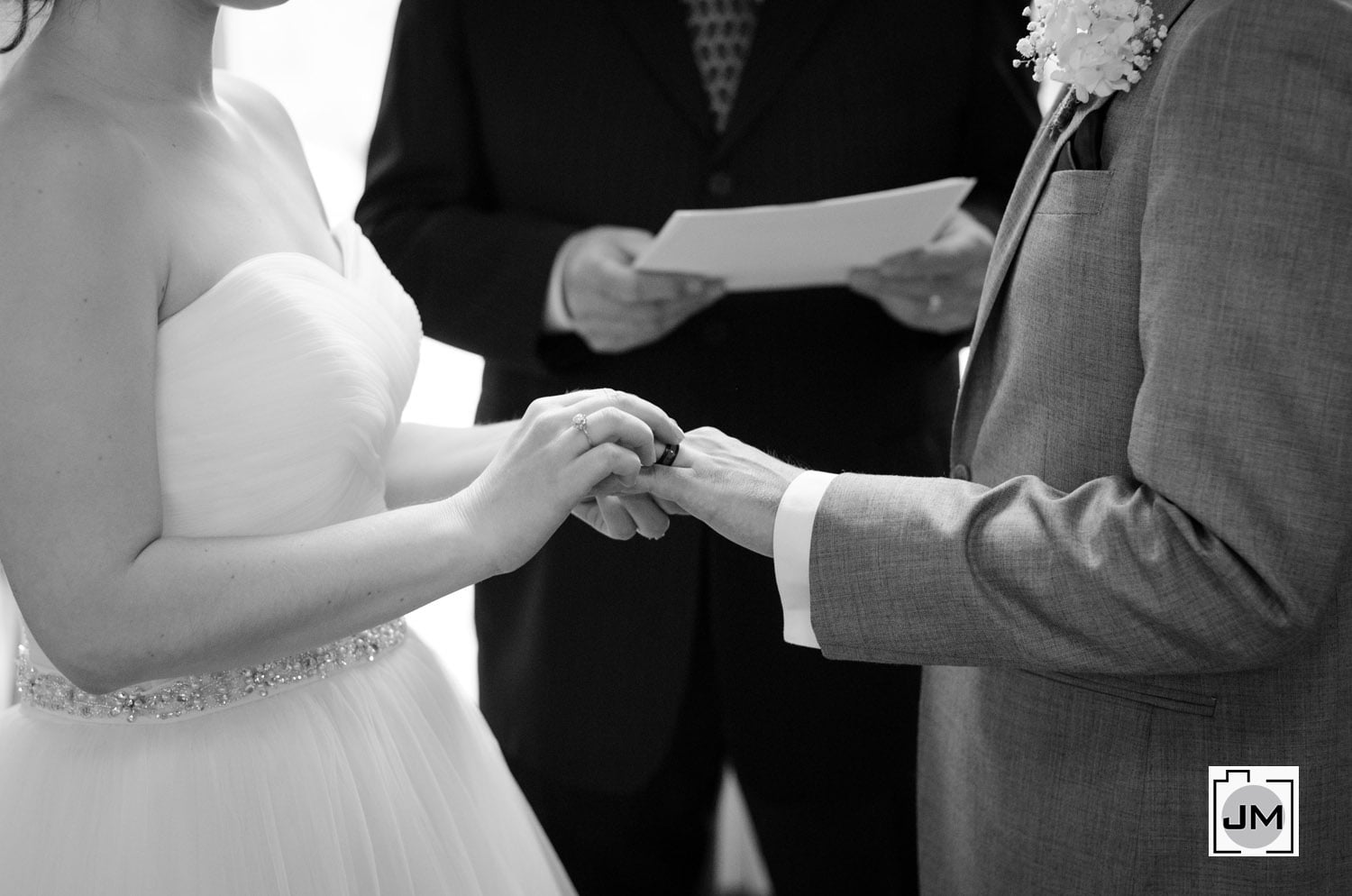 Not only were Beth and Andrew just a really fun bride and groom, but they had a wonderful sense of personalizing their wedding with great DIY details and decorations that I just loved. They had guests sign Jenga piece for their guest book, each table was movie themed with a beautifully re-designed minimalist movie poster, and the cake topper was just awesome!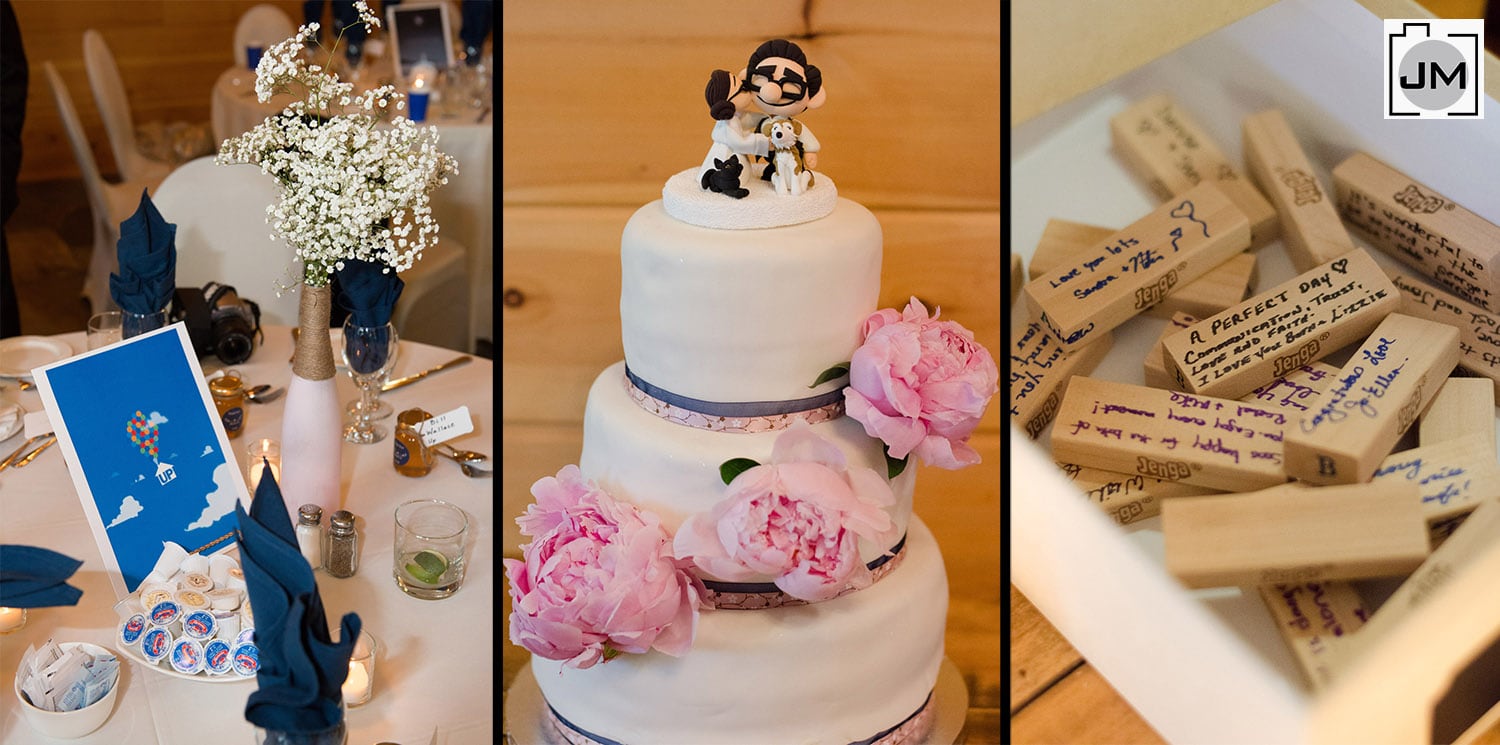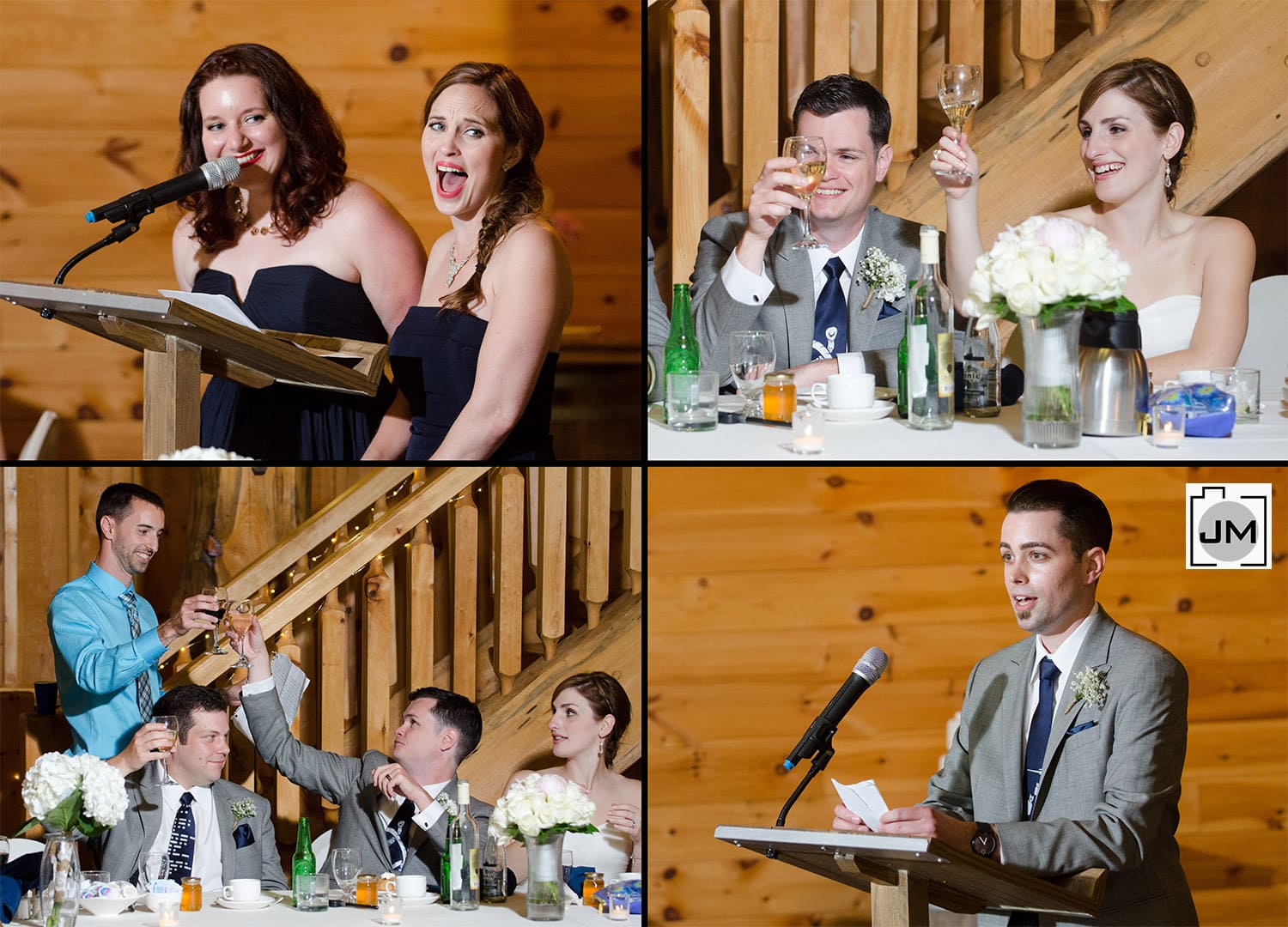 A fun alternative to clinking glasses to get the bride and groom to kiss = HULA-HOOPS!