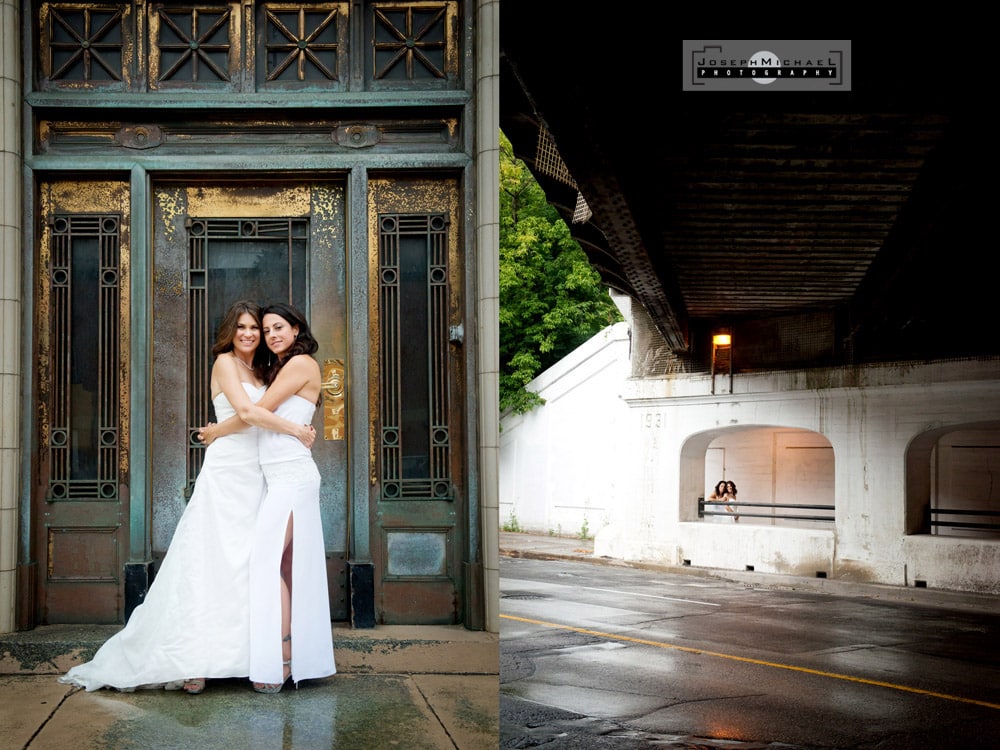 This was a unique wedding for me in many ways. First of all, it was my first same sex wedding. Second of all, The House of Moments was such an utterly unique wedding venue. Finally, I absolutely loved the way the entire day was laid out. The emotional and beautiful ceremony was held in a backyard in Etobicoke under a massive tree. Friends and family sat in adorable white lawn chairs. That was followed by a buffet lunch in the backyard. In the evening, there was an intimate dinner at The House of Moments with only the closest friends and family. After that, the entire House of Moments was turned into a massive party in the late evening and all the remainder of the guests arrive. A great way to lay out the day. The venue has unfortunately recently closed and is hoping to open in a new location, though information is not entirely clear. Bummer.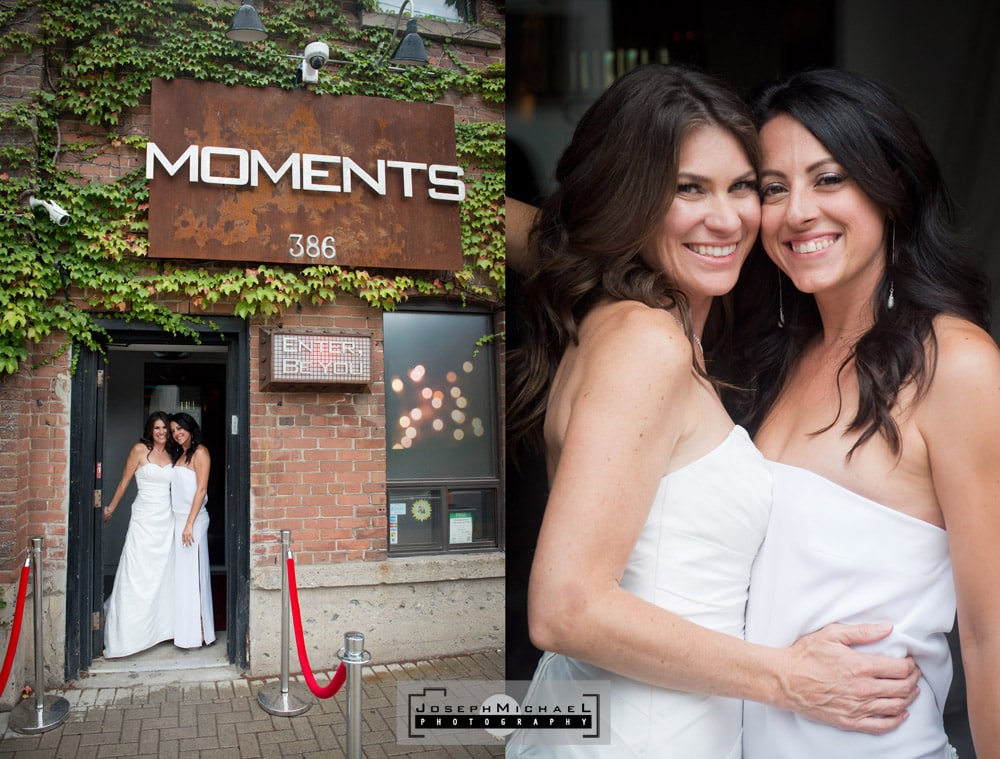 I had never been to the House of Moments, but this is one unique venue. It really is, as they say on their website, a combination restaurant, gallery, lounge, event space, art space and wedding venue. The decoration and lighting alone make it a very cool looking space, actually, series of spaces as the venue is carved out into different staging areas with different feels and vibes. On top of that, there is art on the walls and in corners and against pillars… pretty much all around.
Oh, and these girls threw one hell of a party. Many more photos below the break.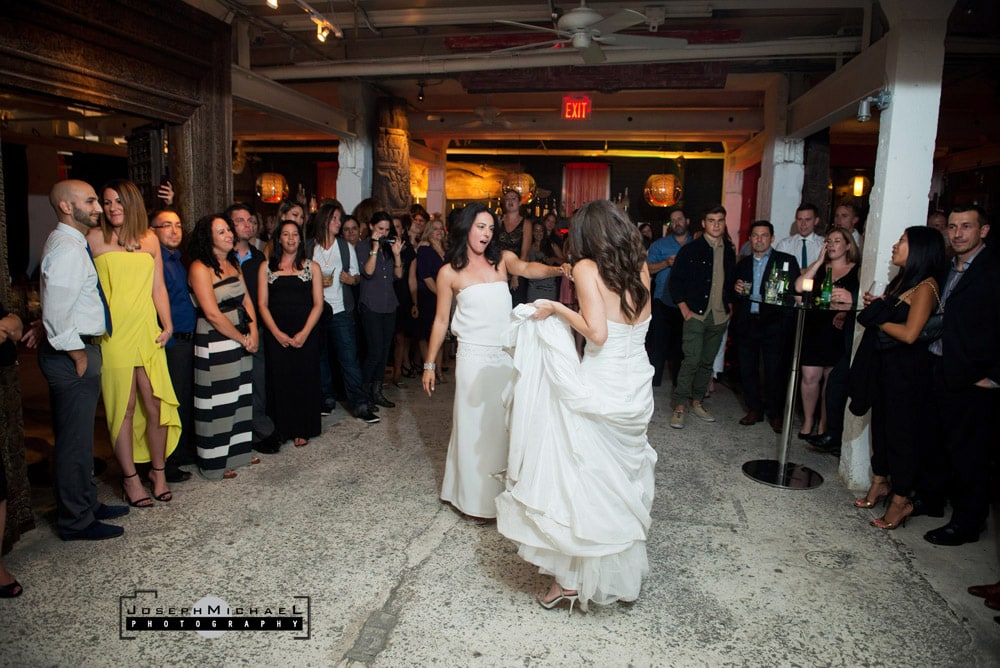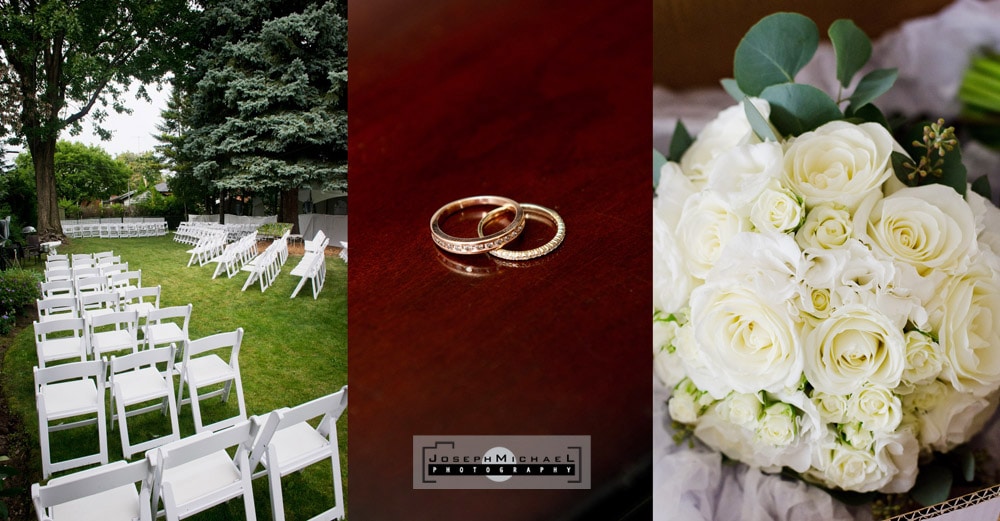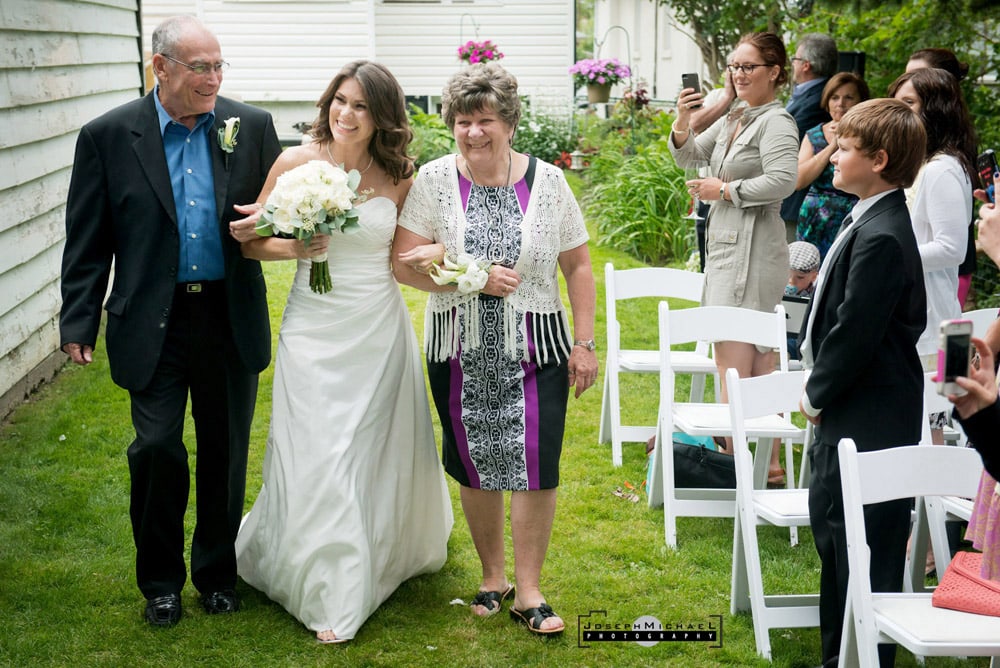 Click below to see many more photos.