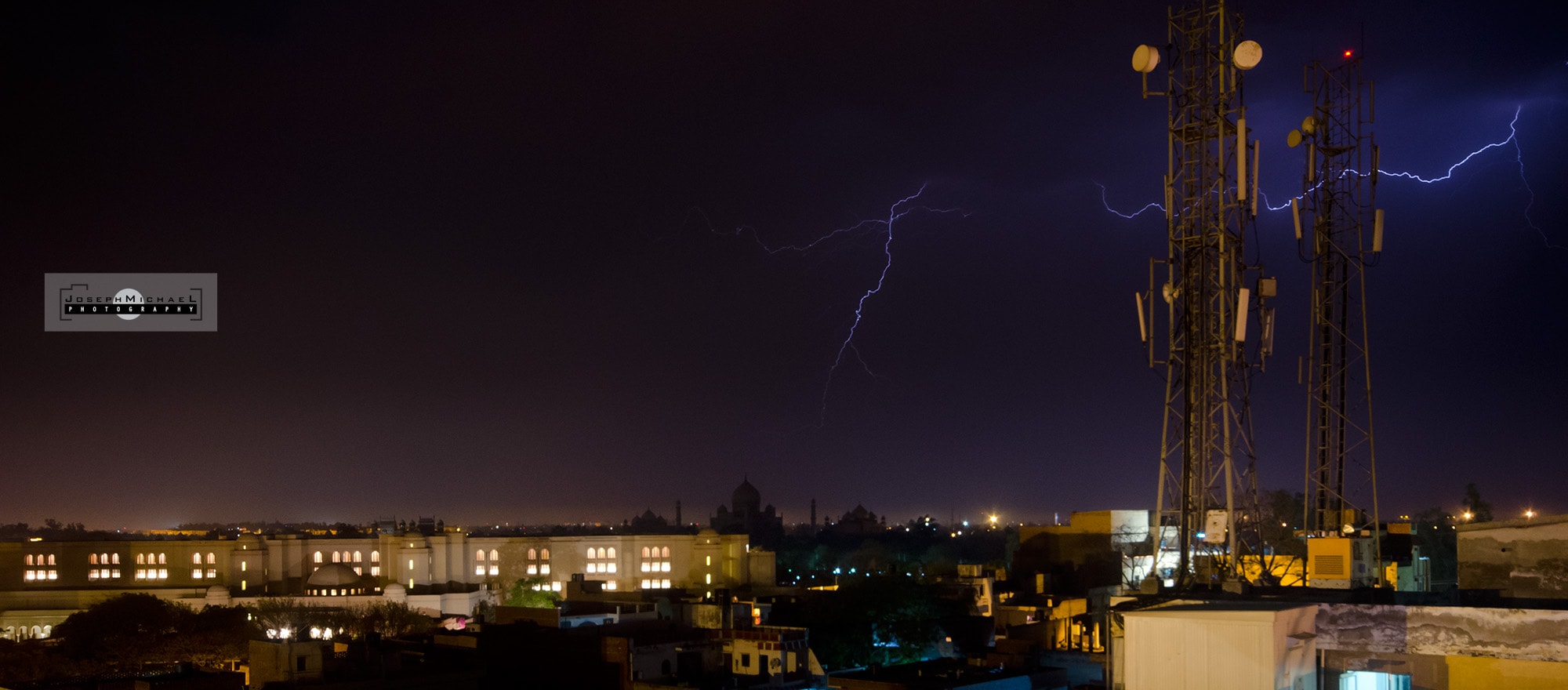 A magical evening to say the least. Each of these photos contains a silhouette of the Taj Mahal and lightning. It was pretty breathtaking. I recommend clicking on each image to view a larger photo, especially if you can't quite make out the Taj or the lightning. All photos were taken from the roof of our hotel in Agra, Uttar Pradesh, India.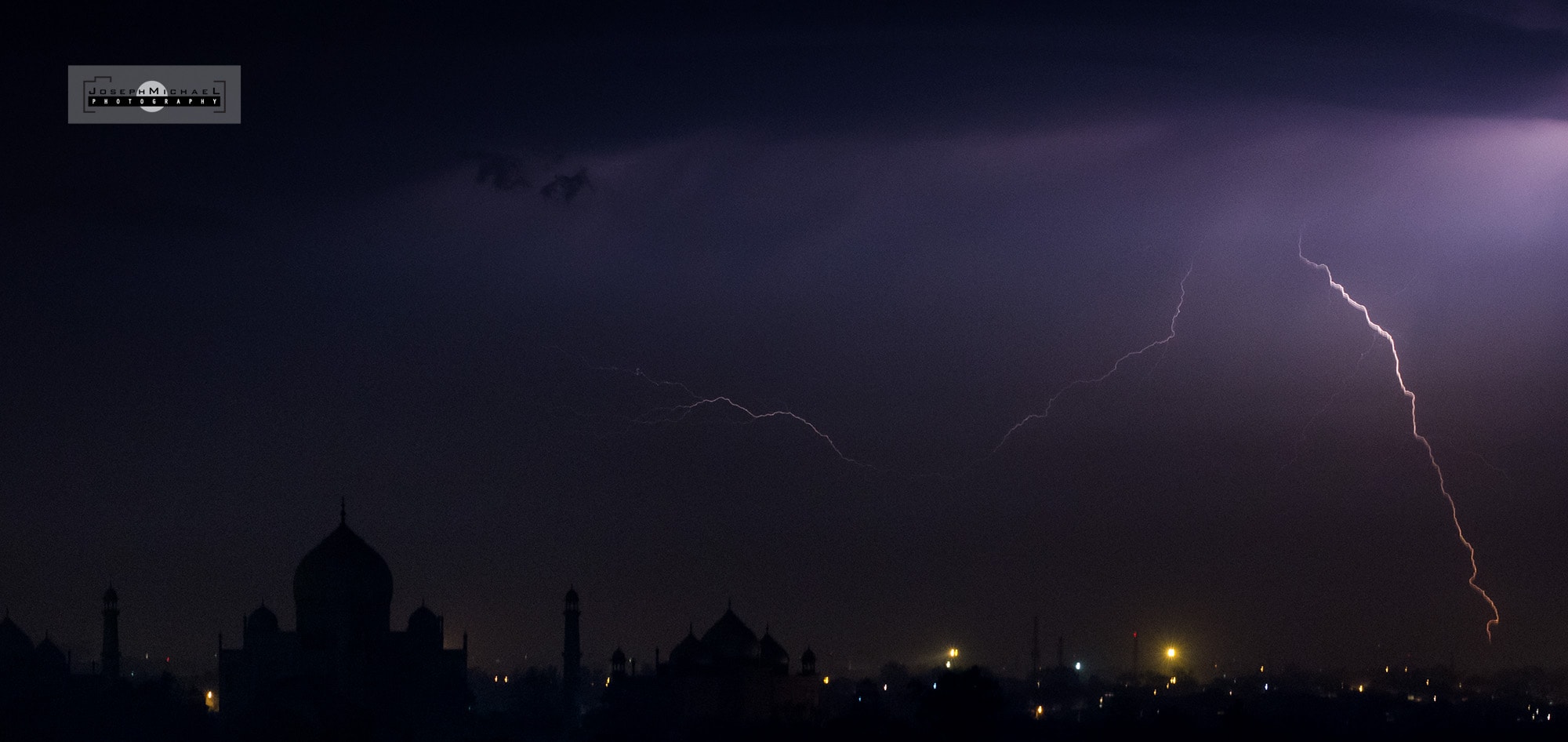 We arrived at Agra in the evening so when we got to hotel we had no idea where we were in relation to the the Taj Mahal. It didn't matter, our plan was to get up before sunrise and see it first thing in the morning. After throwing our bags in our room, the concierge of the hotel took us to the roof for dinner and casually pointed off in the distance saying, "There is the Taj Mahal." I figured he was just pointing it out for direction purposes, but a few moments later, as my eyes adjusted, I began to see a faint silhouette on the horizon. Then the lightning started.



This was a great example of having to make a decision – embrace the moment and just absorb the beautiful experience on my honeymoon, or run down to get my camera and try to get a cool shot of the lightning. I hesitated for a minute or two, then ran down and got my camera. I'm certainly glad I did, I get to relive and share this particular experience forever.


These photos have not been photoshopped in any way other than to bring out the contrast of the images. All photos were taken with a Nikon D7000 at 800 ISO and shutter speeds range from half a second to ten seconds. I used either my 50mm or my 10-20mm lens (it's pretty easy to tell them apart) and the aperture is either 9 or 11. Please e-mail me if you want more details or would like to use the photos from any reason.
Joseph Michael Photography full portfolio.