A Kortright Centre wedding is beautiful any time of year, but at the peak of fall colours, it's truly breathtaking. Anymore, with fall arriving later and later into the year, it's getting harder and harder to plan the peak weekend, but Laura and Lucas could not have picked a better weekend for a wedding.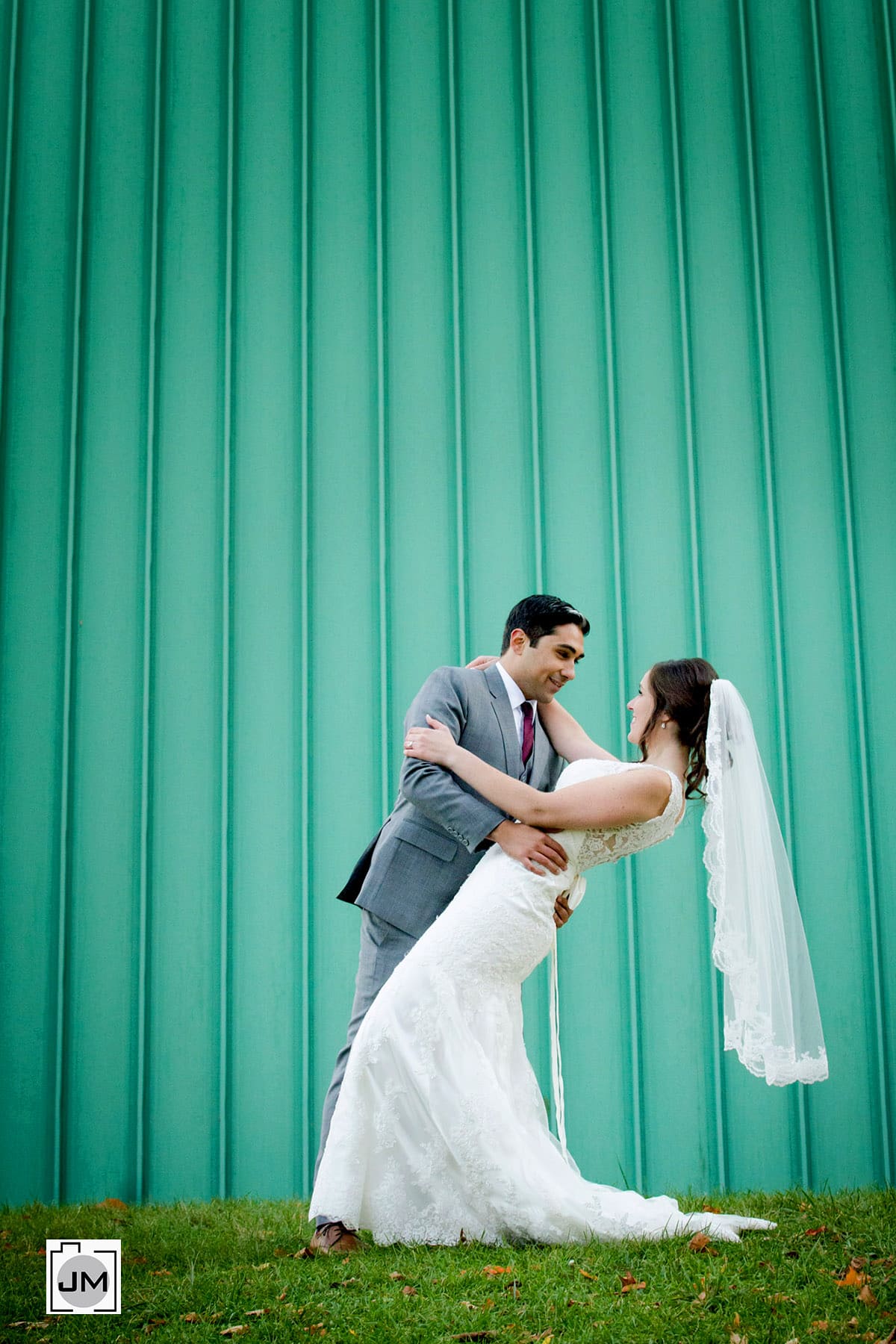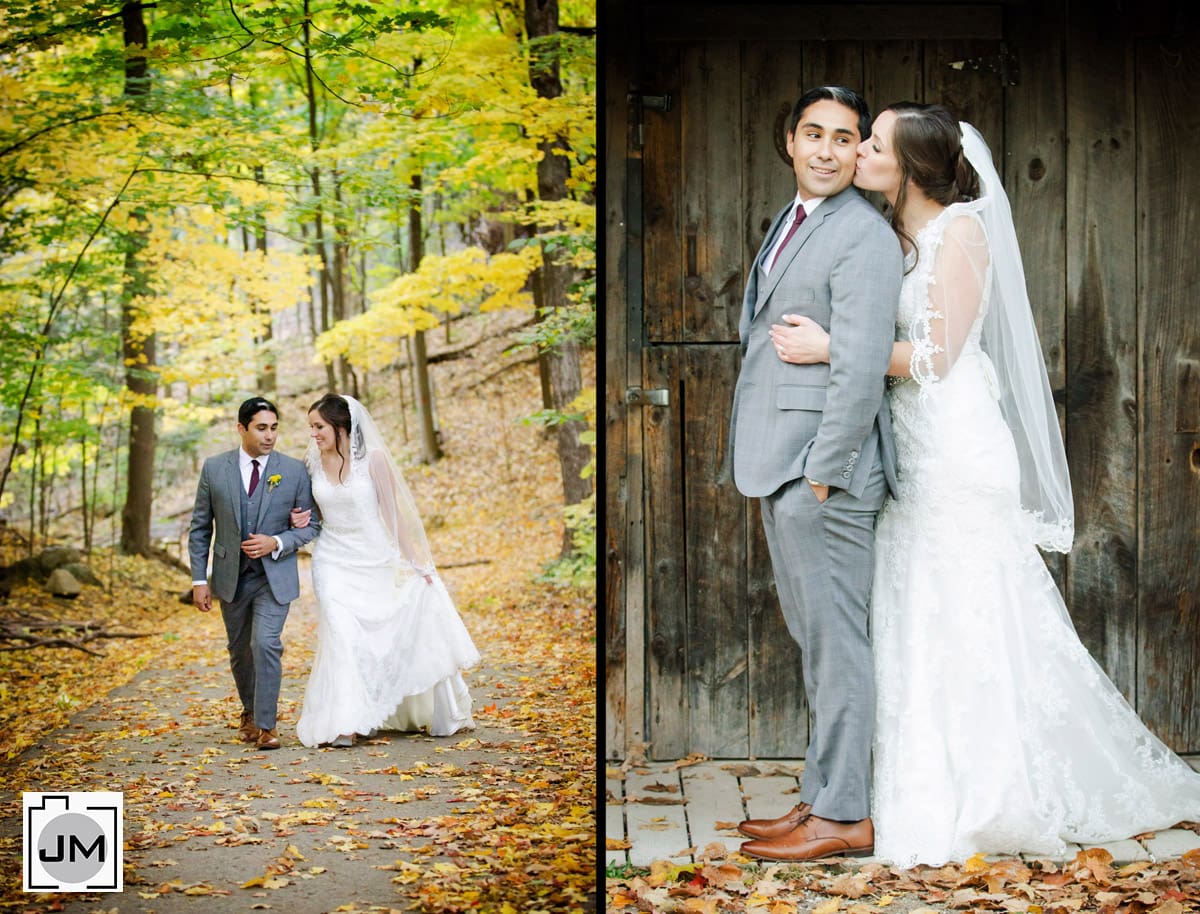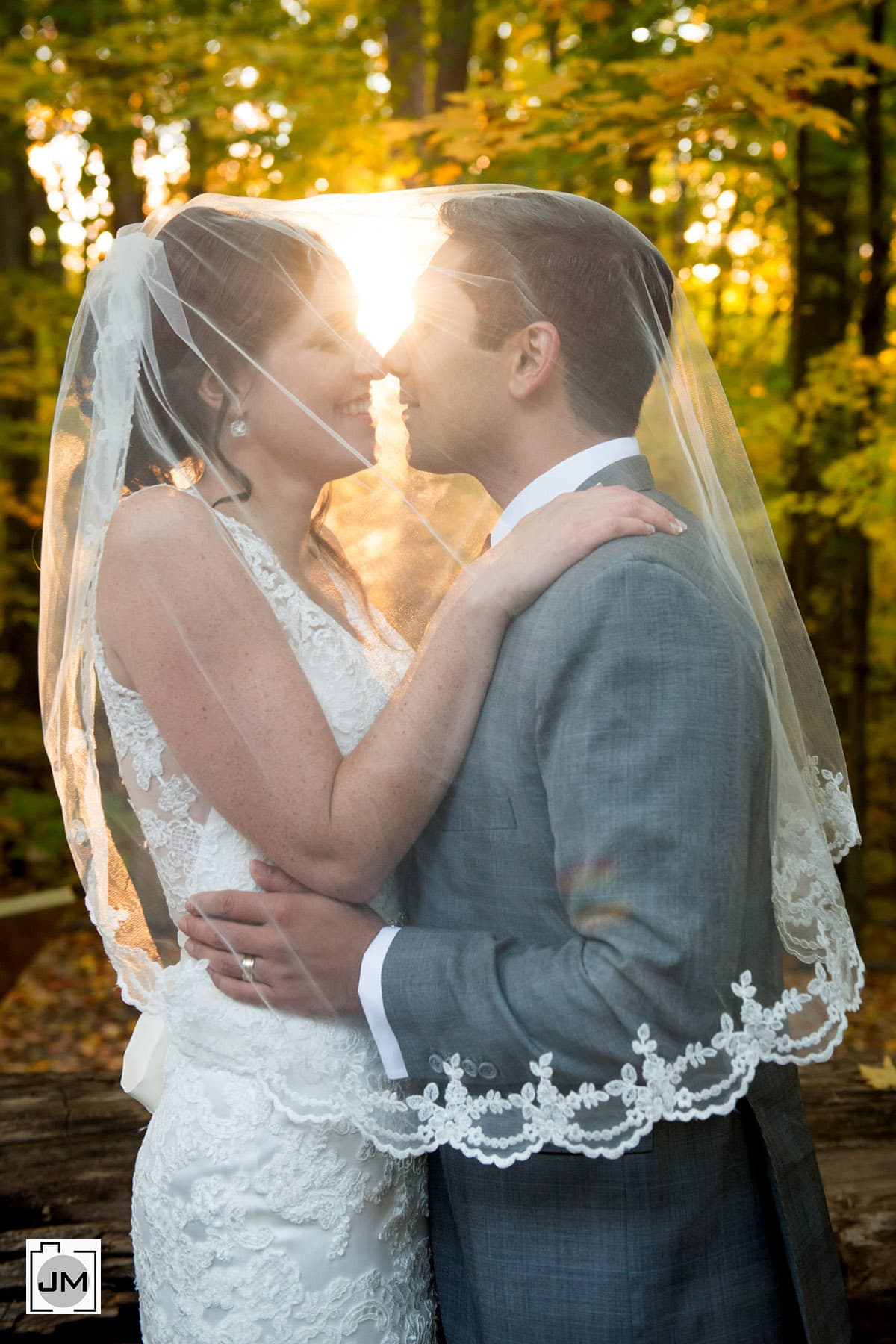 Outdoor ceremonies are amazing, but so many things can force it inside. Not this wedding! Keep in mind, as beautiful as everything was, it was actually really cold, and a few snowflakes graced their ceremony. Now this sounds corny, but what doesn't involving both truth and love, their love kept Laura and Lucas warm as there was no debate, the ceremony was going to be outside! Such a good decision, it was a glorious ceremony!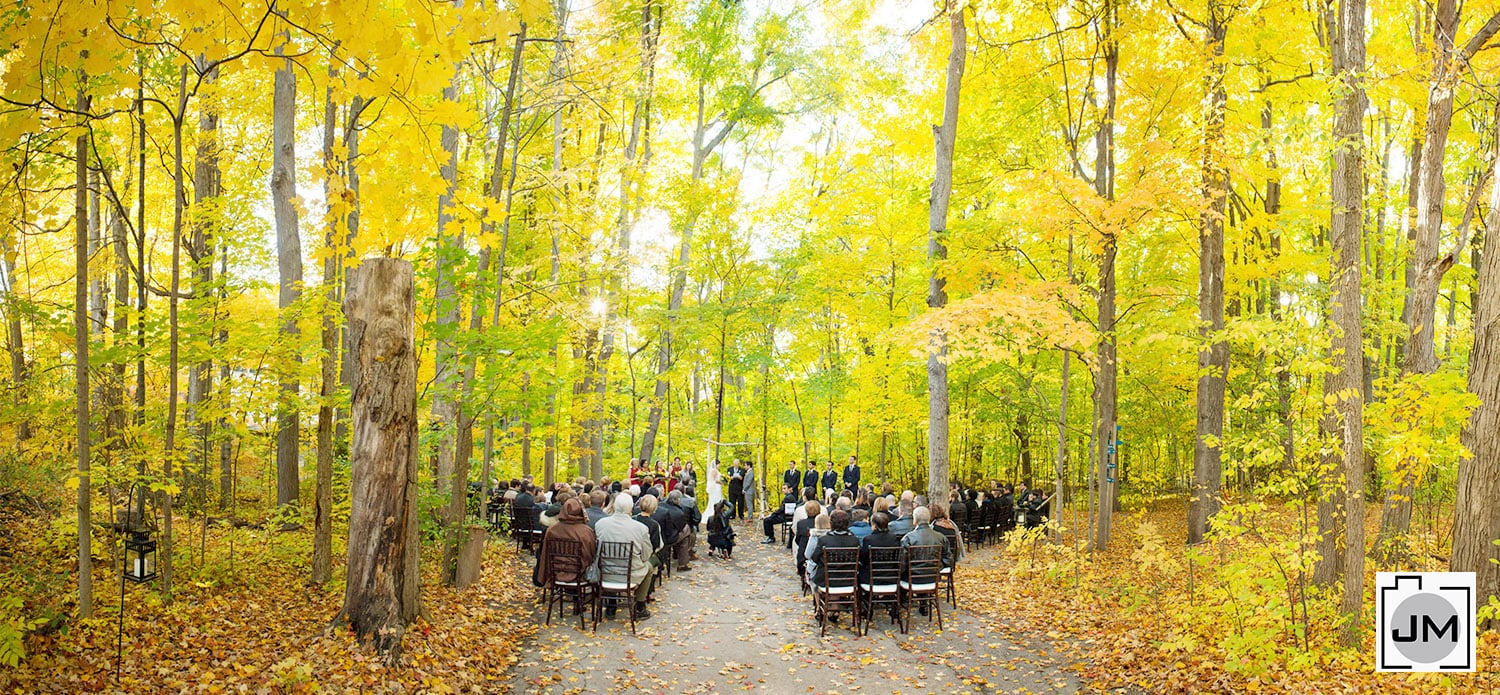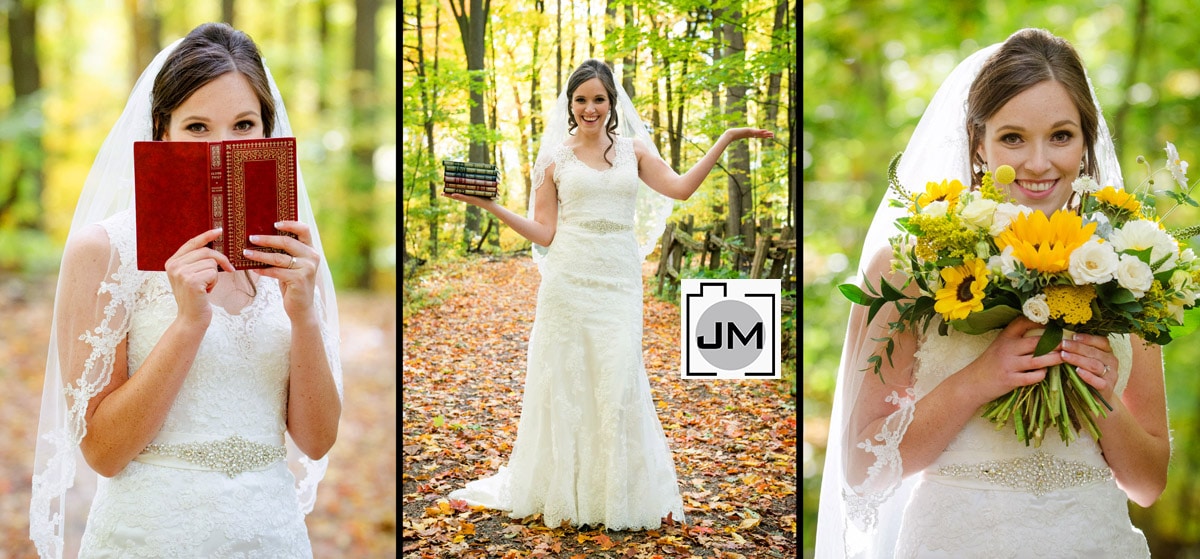 Above and below you'll see the bride and groom bringing their personality into the wedding. We entirely encourage couples to bring props and ideas that will make the wedding pictures even more special and applicable for them. Like reading book? Check out Laura reading and showing off her old school classic collection. Love watching and playing sports with your bros? Brings golf clubs and some baseball gloves and let's see what happens. Anyway, you get the idea.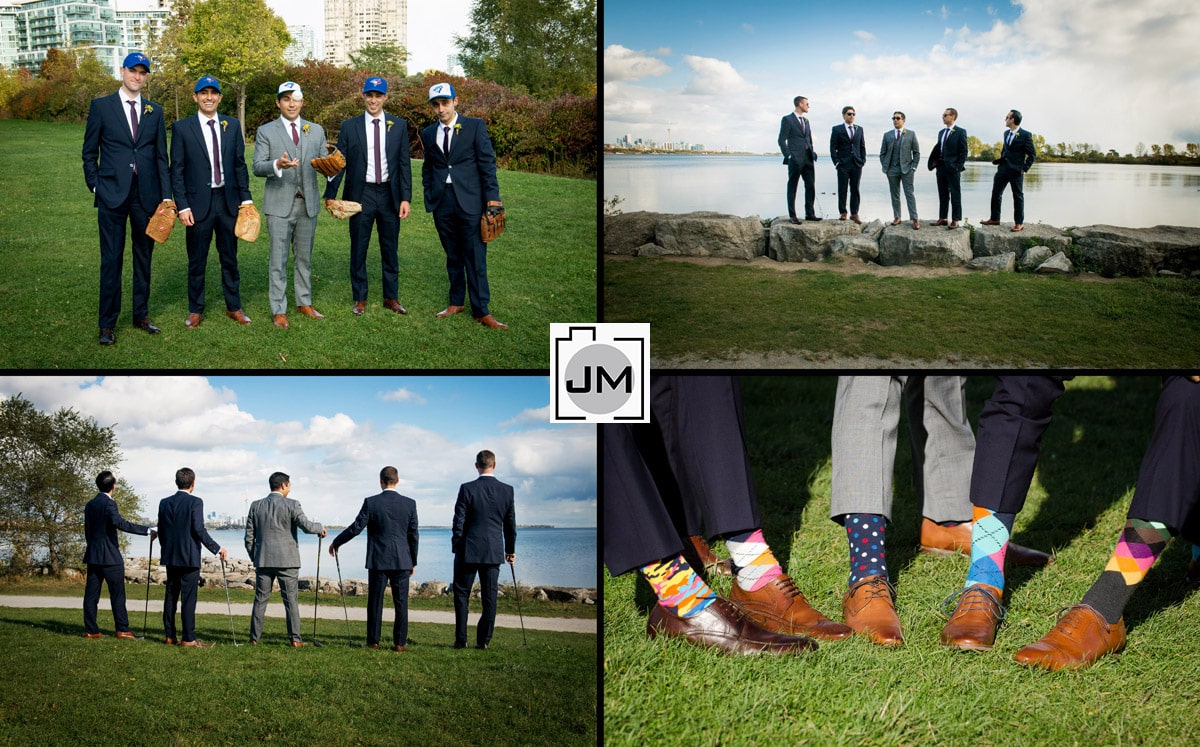 For more fall colours at a Kortight Centre for Conservation wedding, the link below.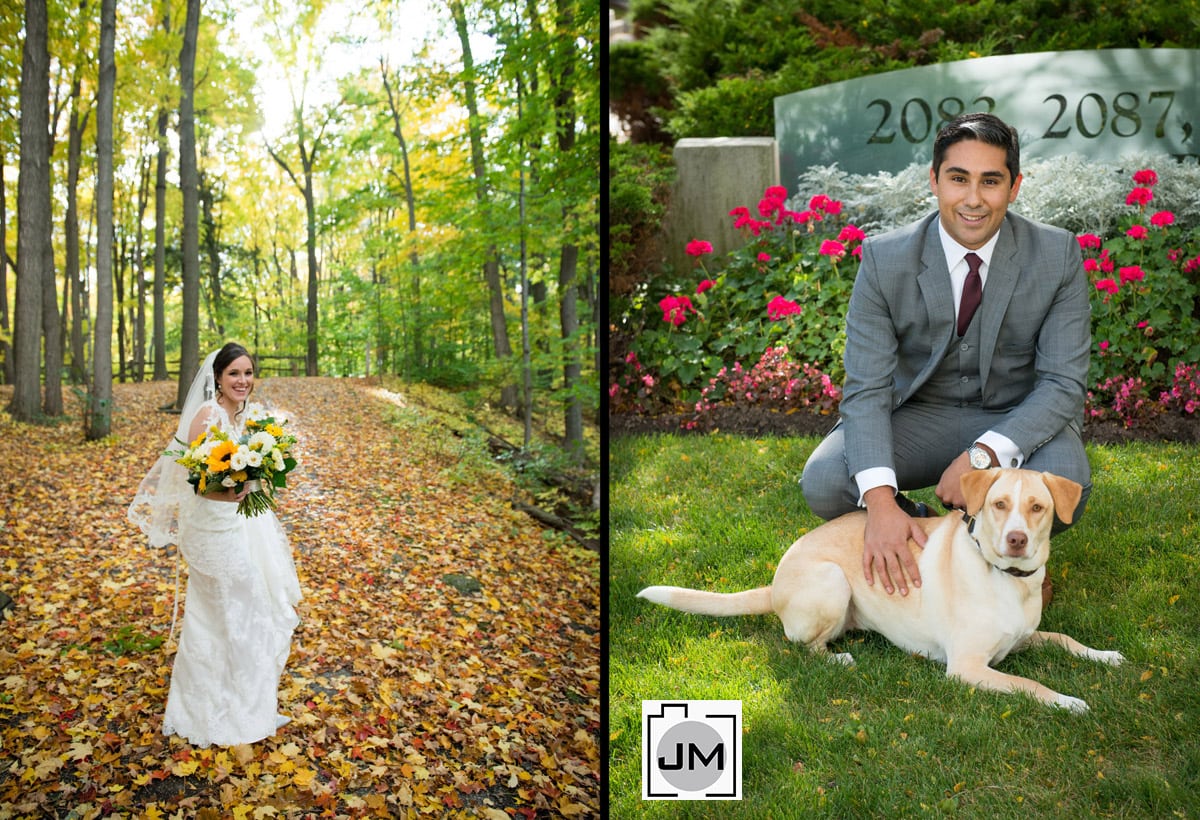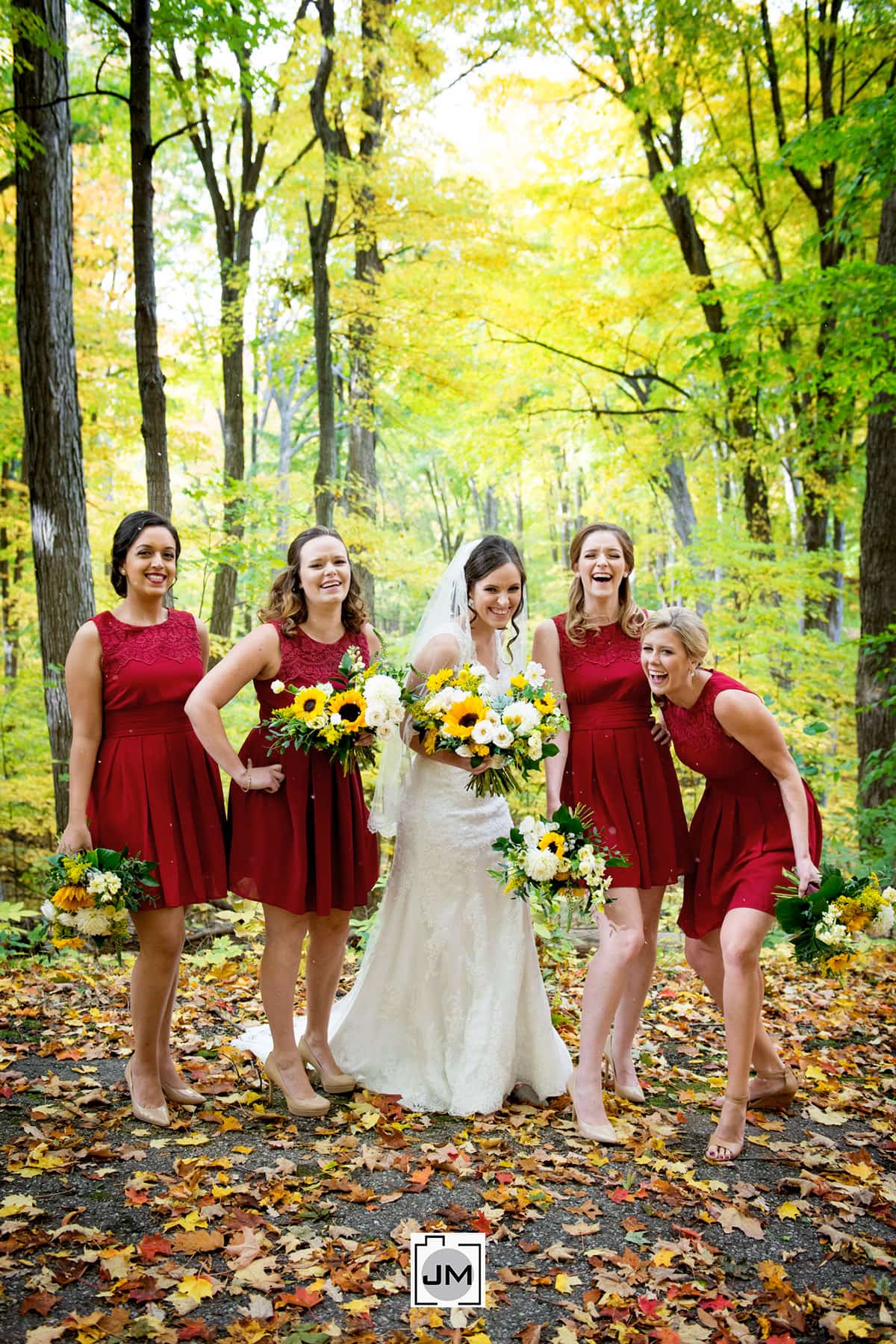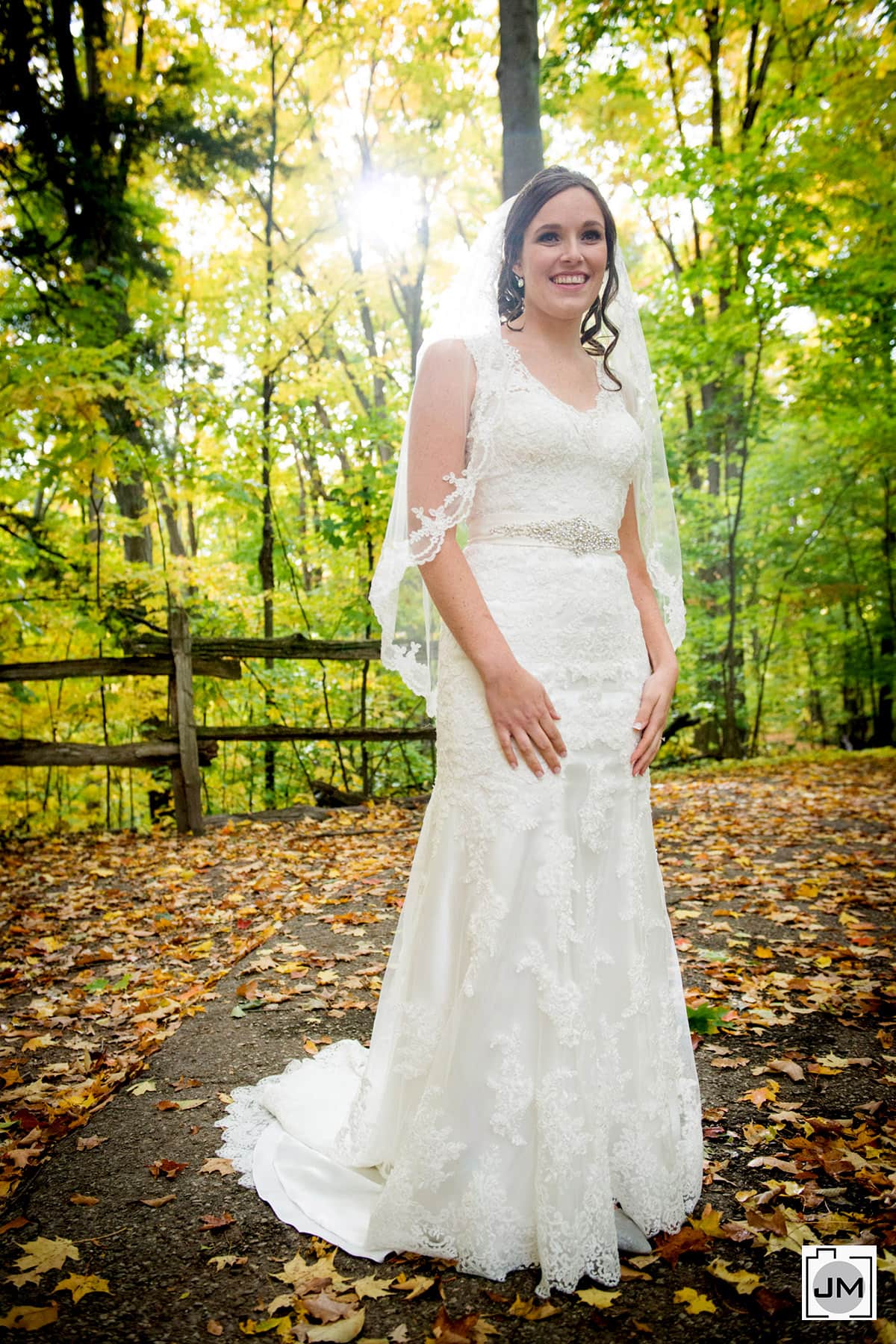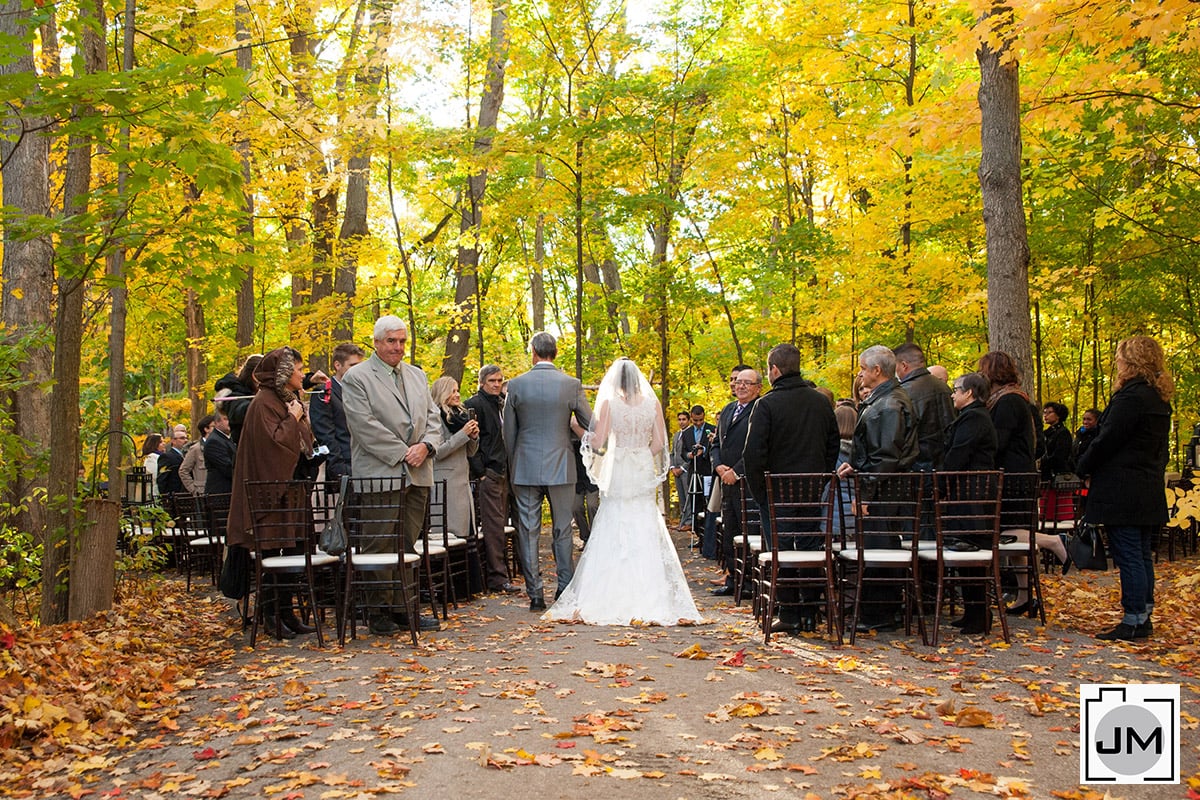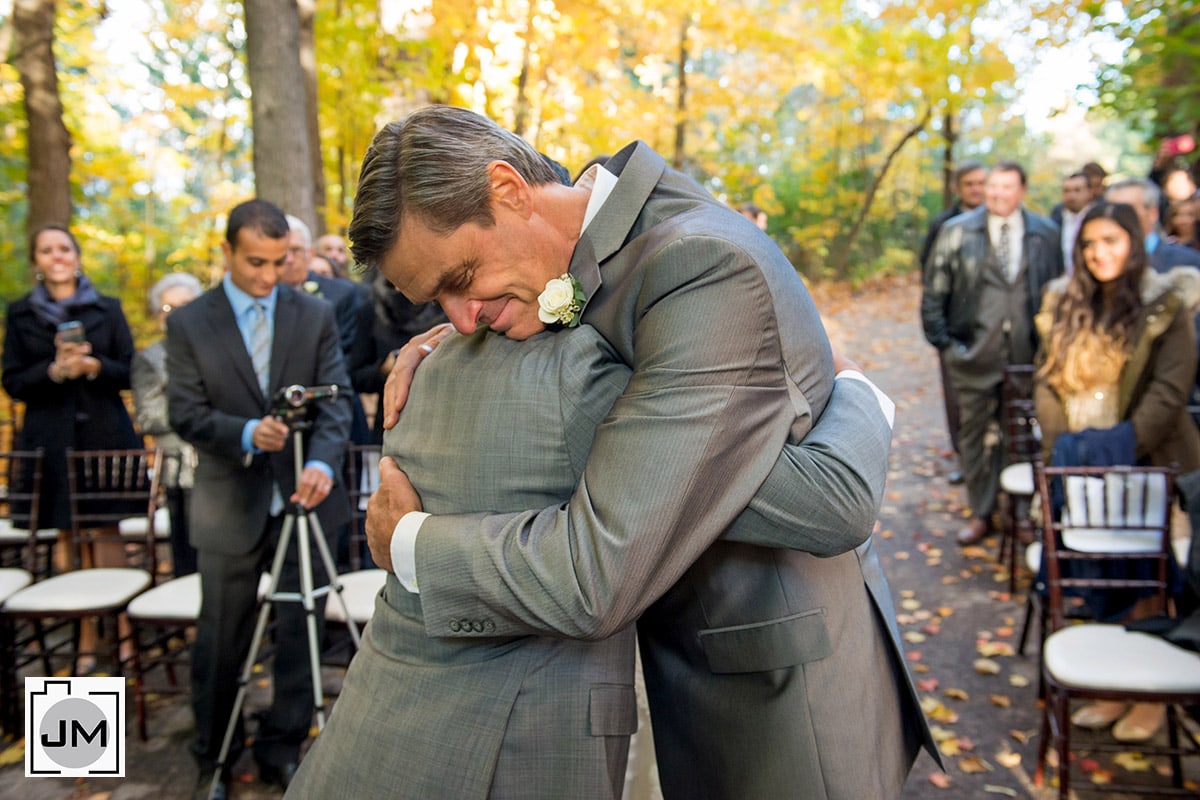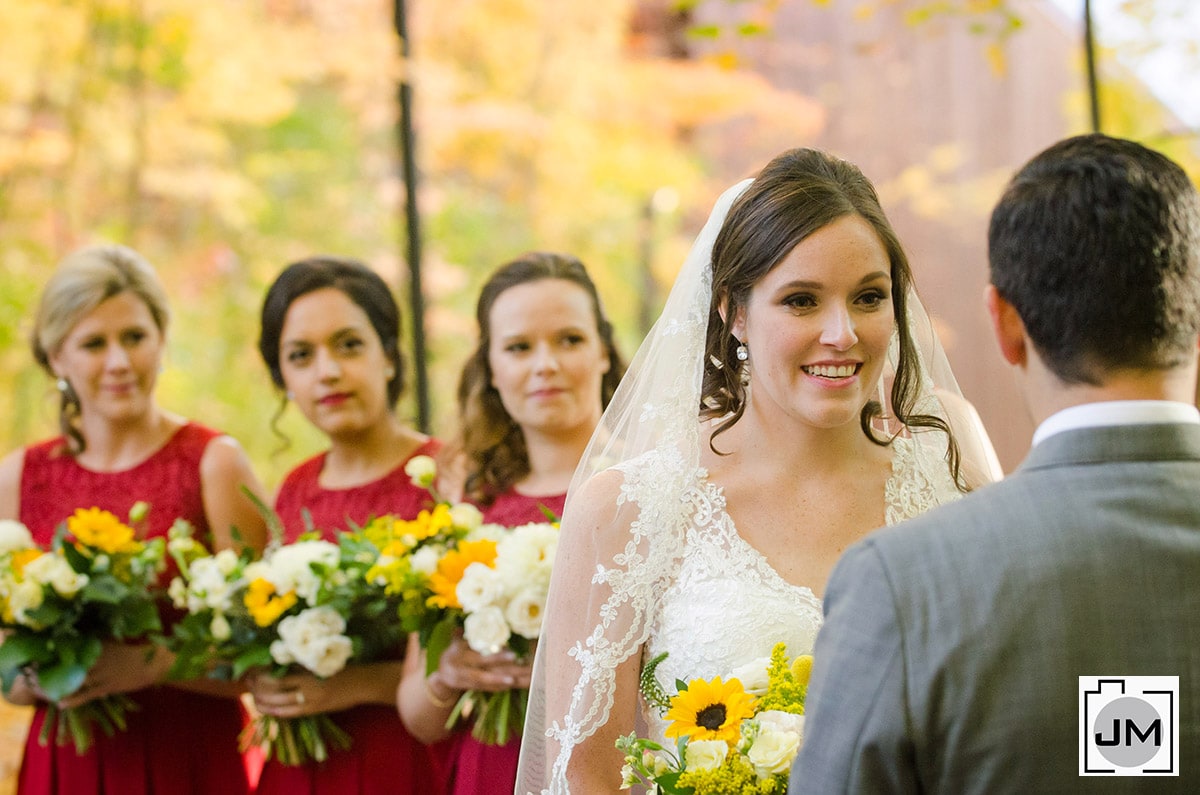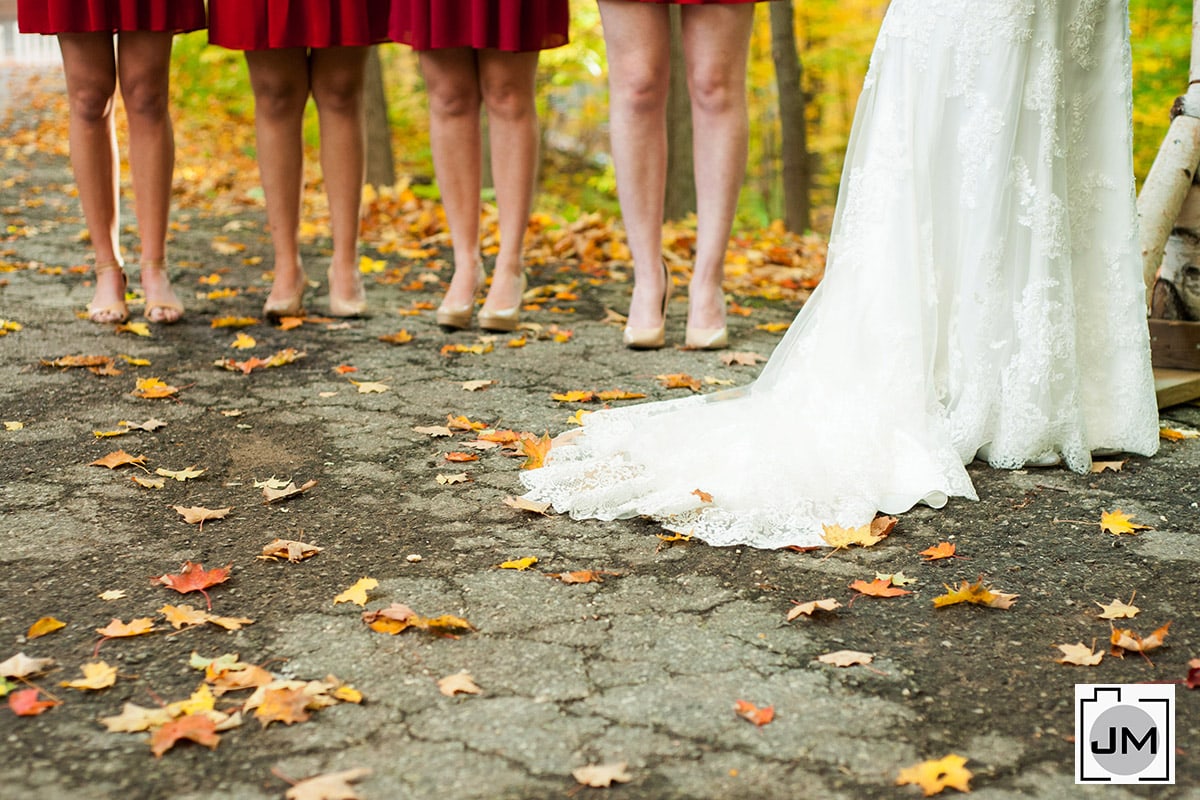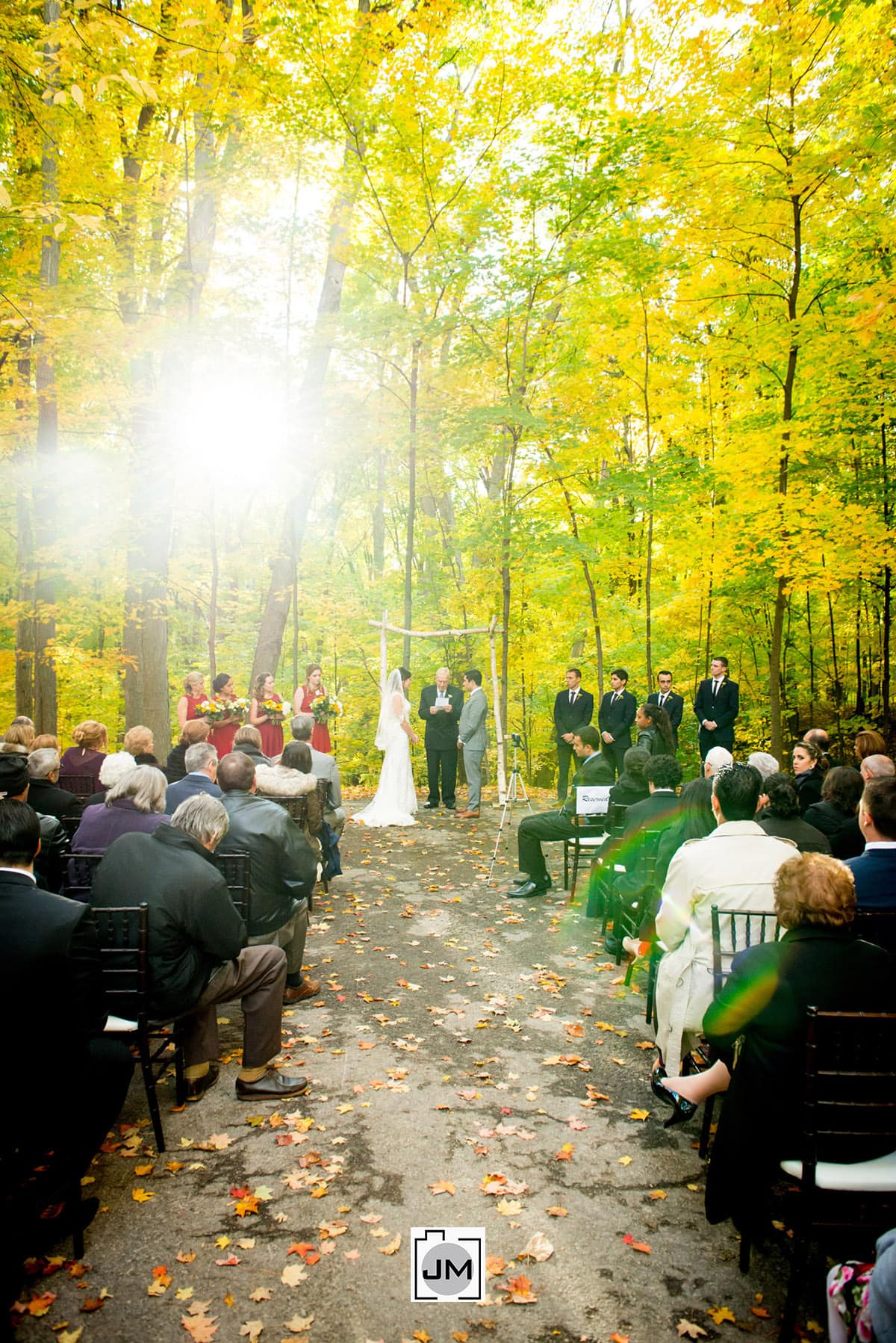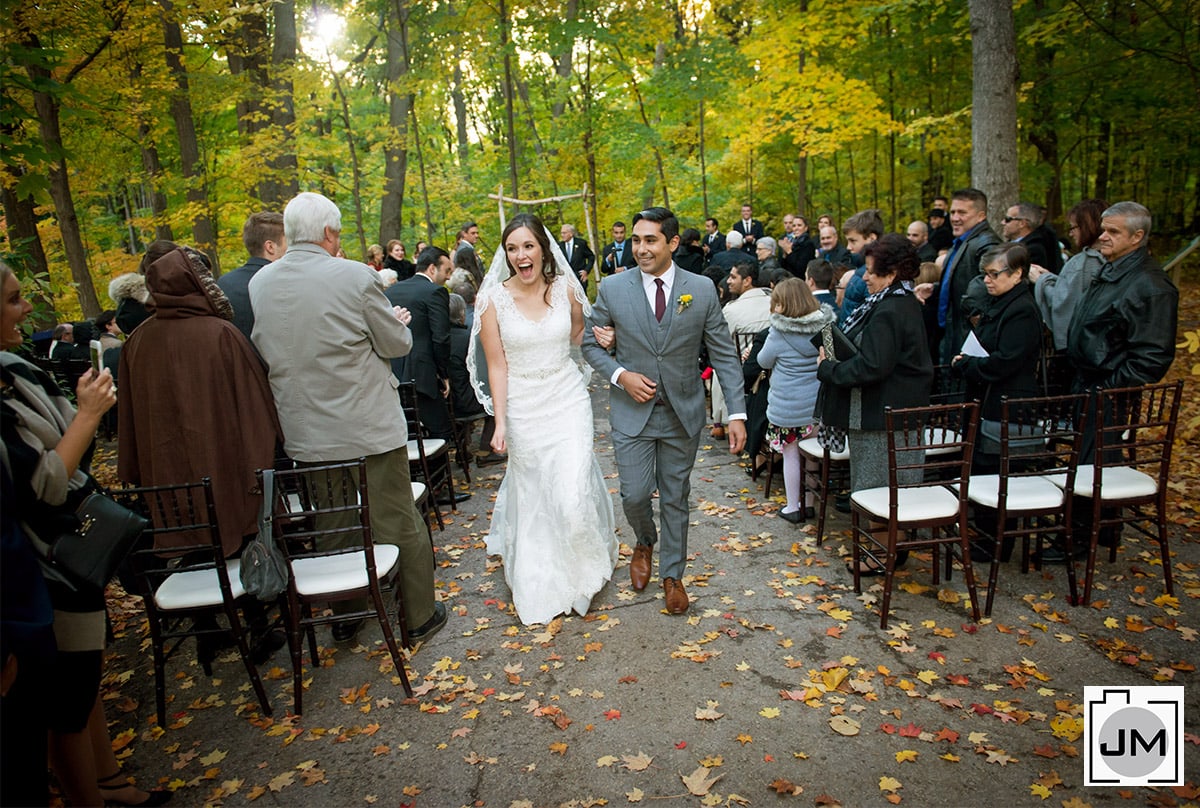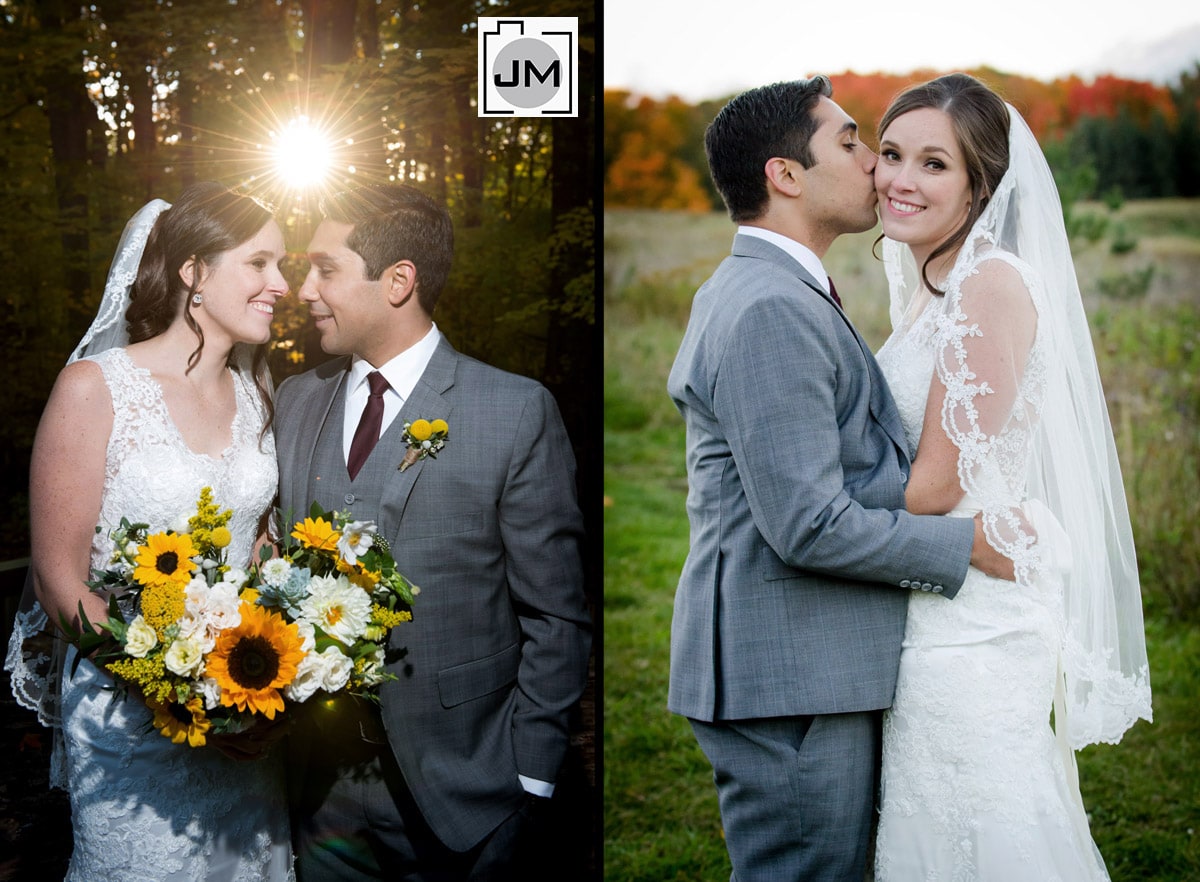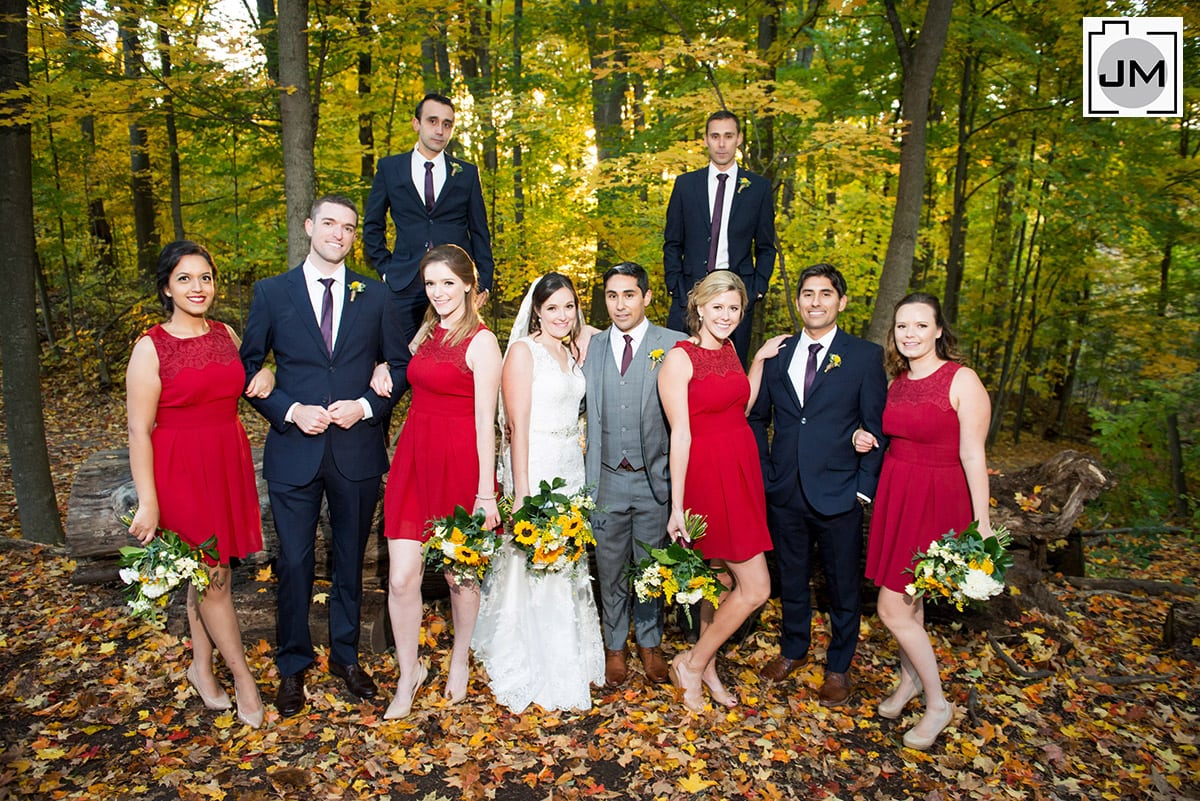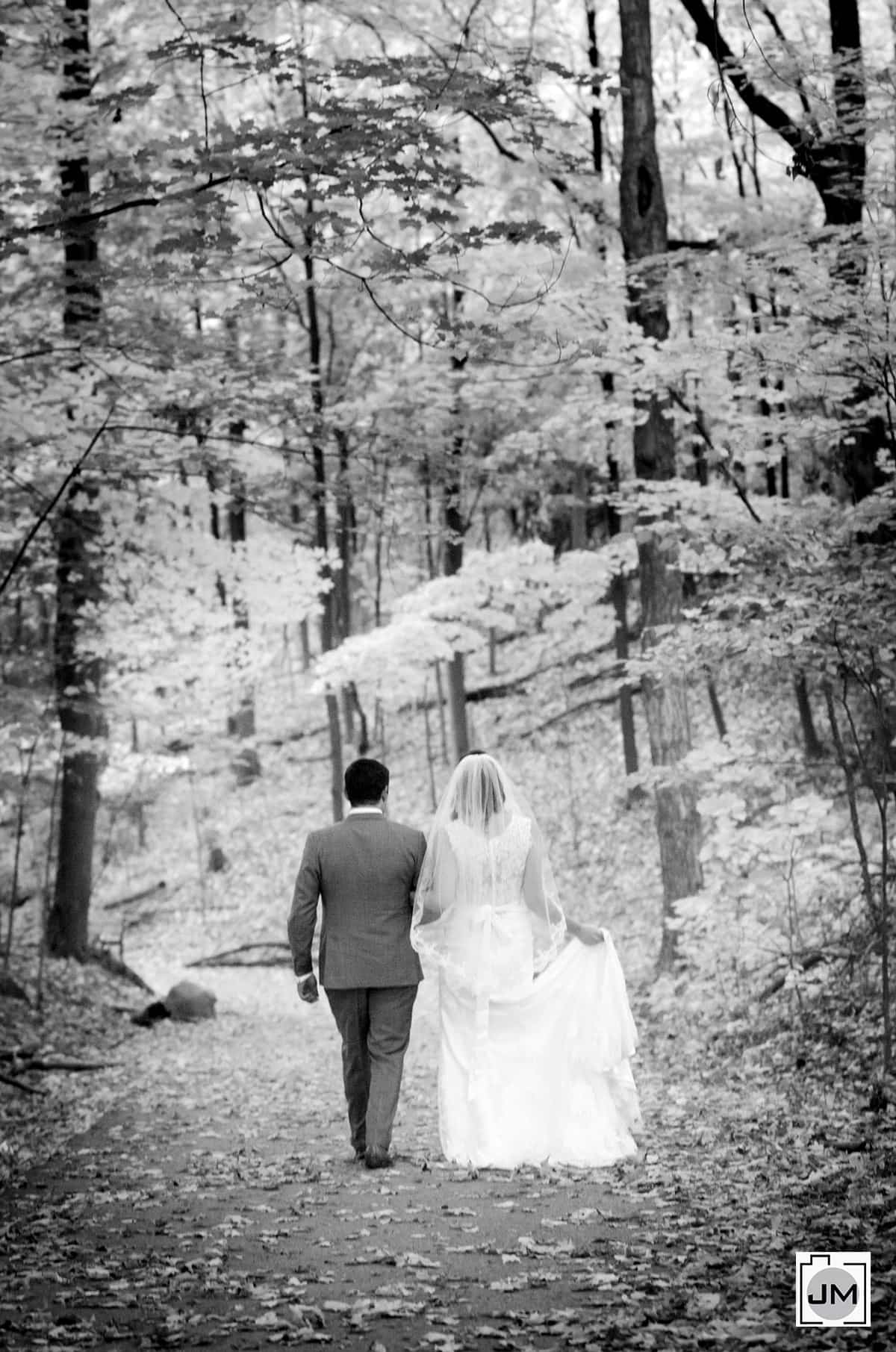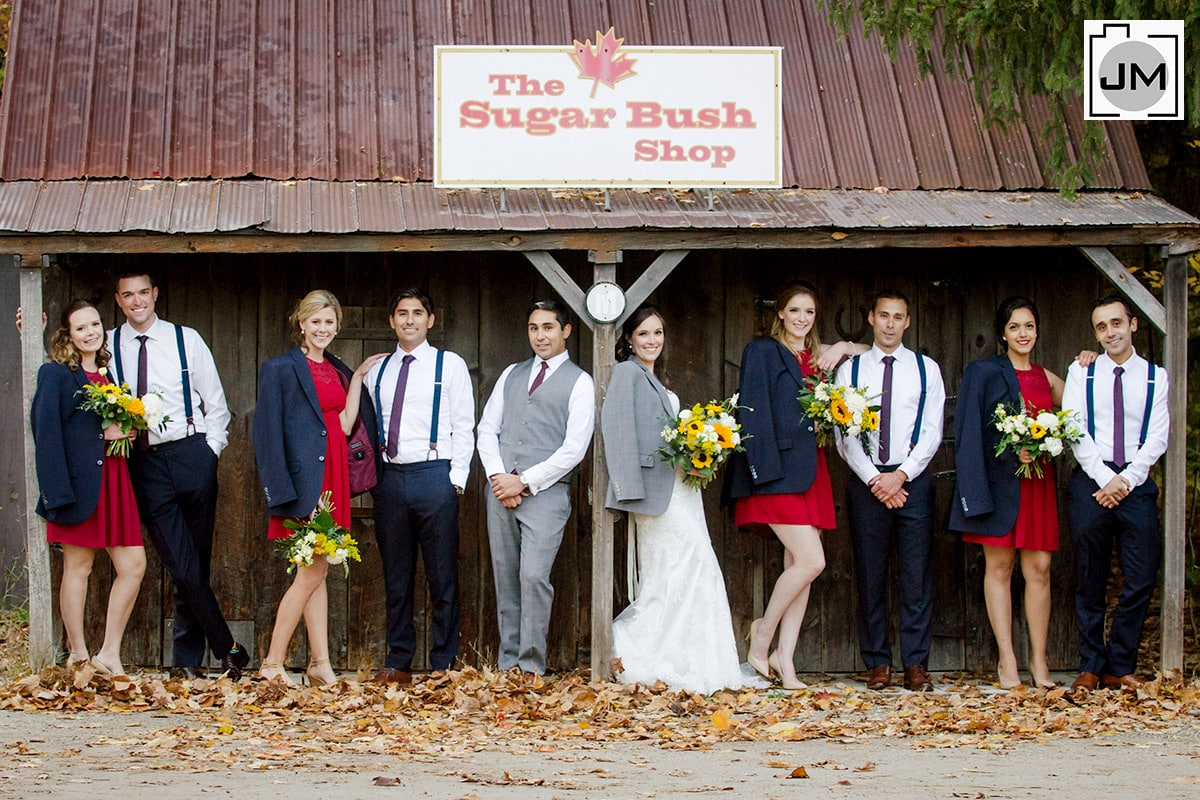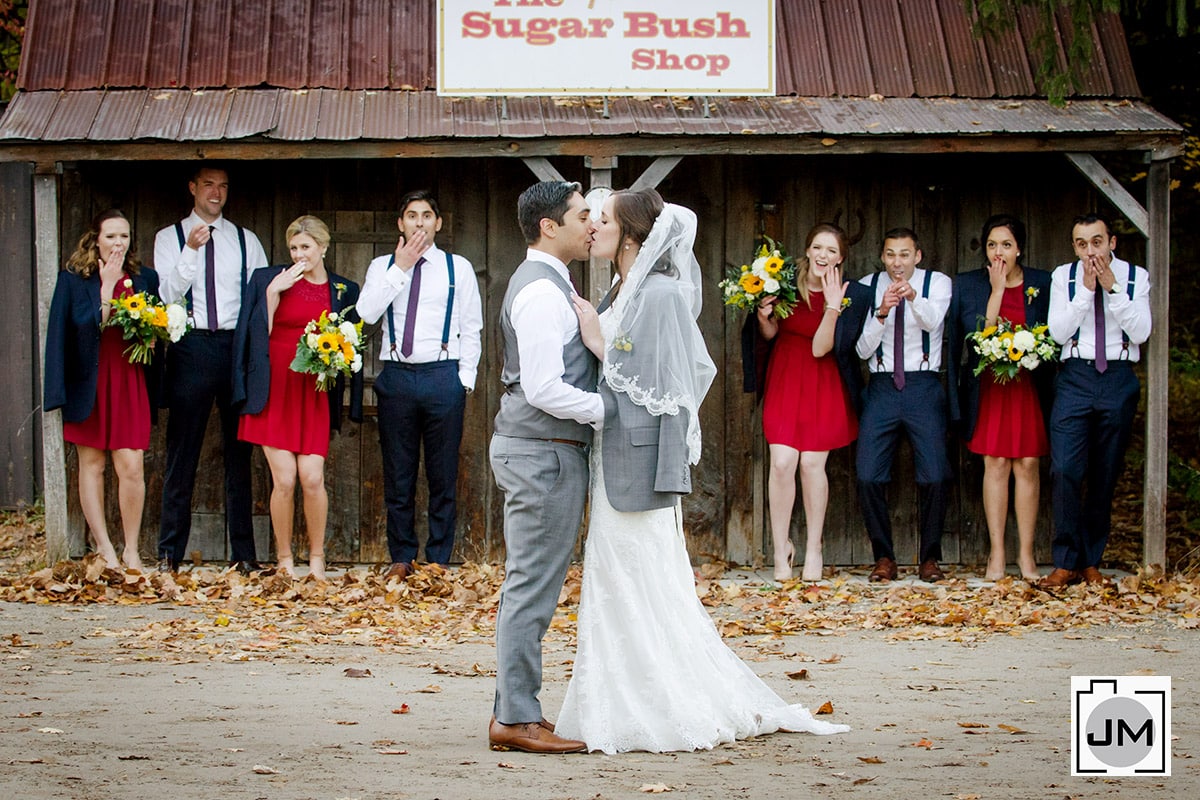 This is the kind of weddings party I love working with! They are all having such a good time, look great in their outfits and suck it up for great photos in the cold!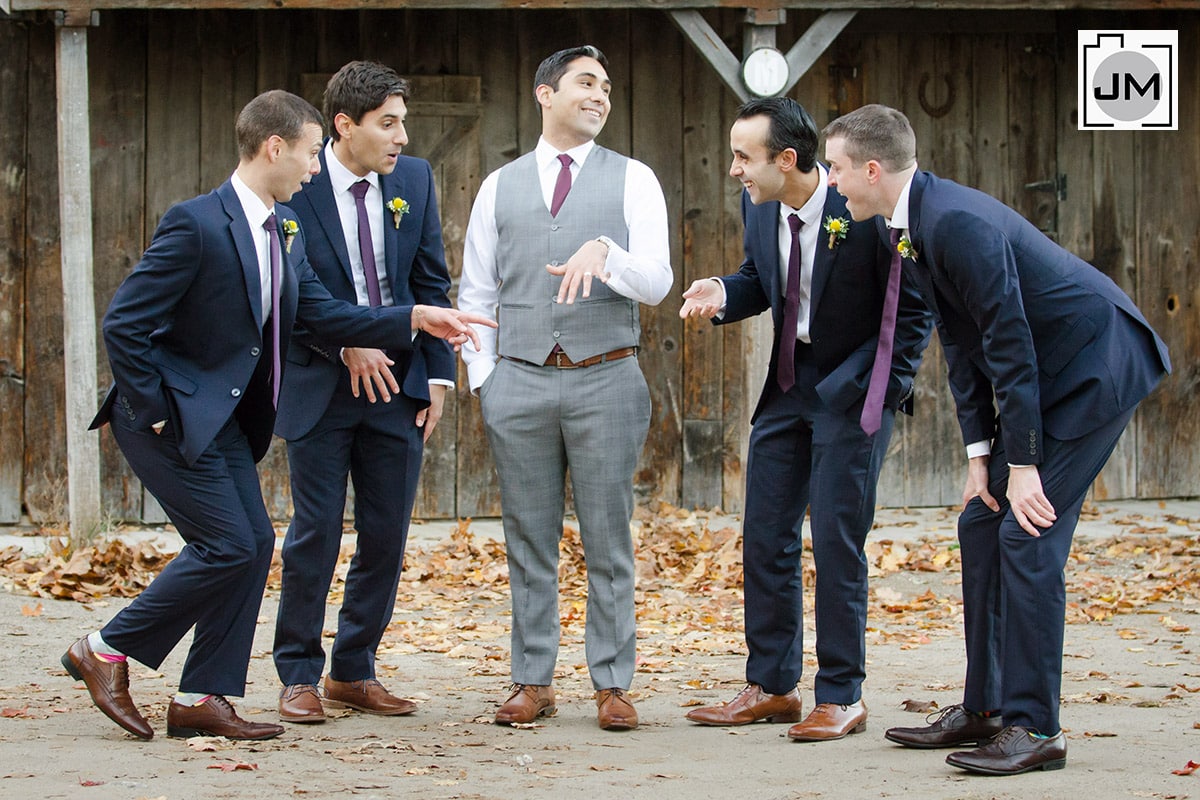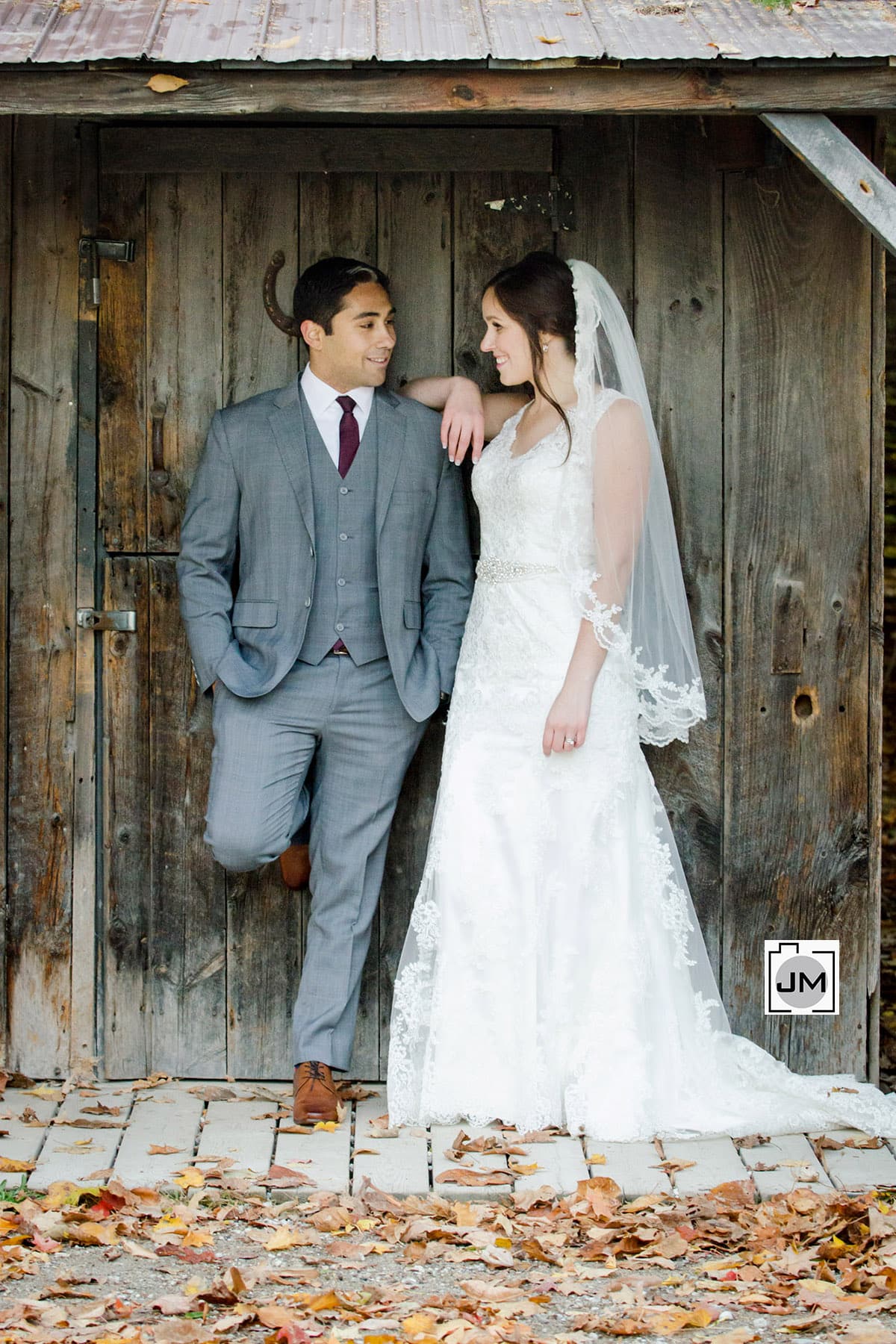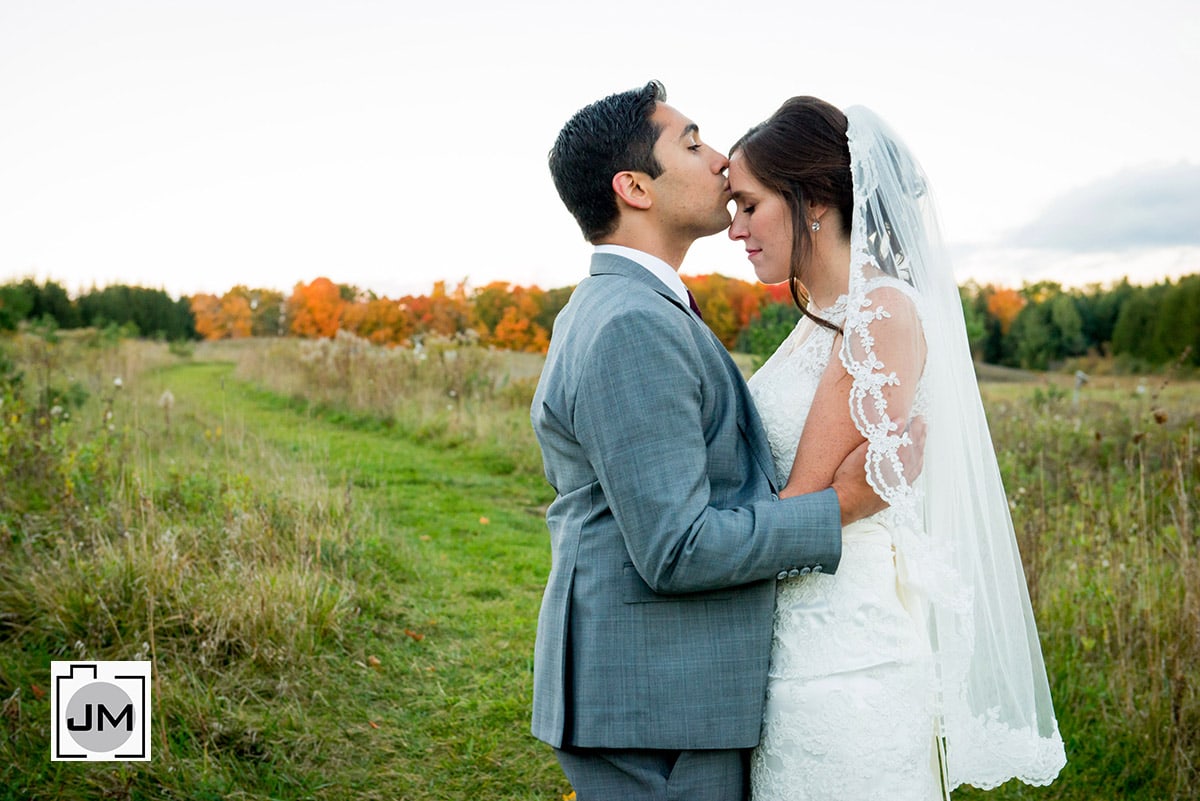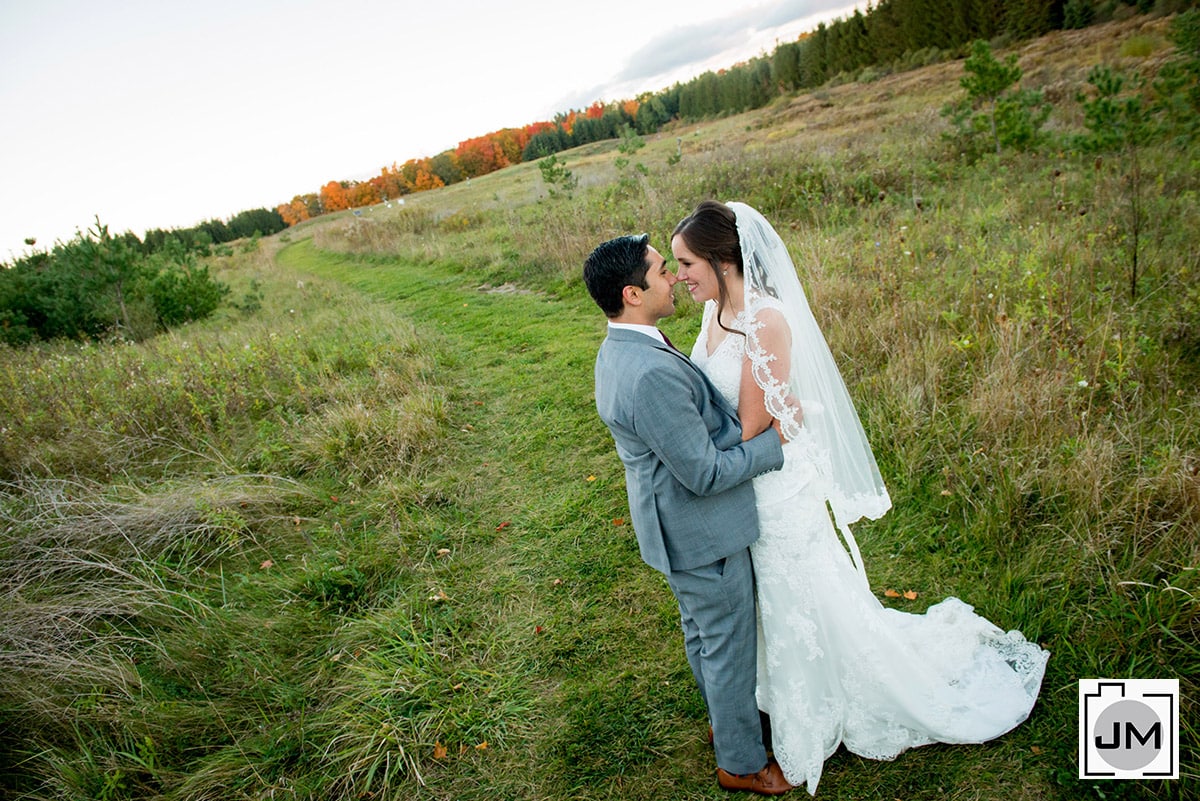 I'll admit, I had not seen this "Seeding Chart" below, each envelope with a name on it had seeds for their garden next year. Very cool idea and hope to see more of this in the future!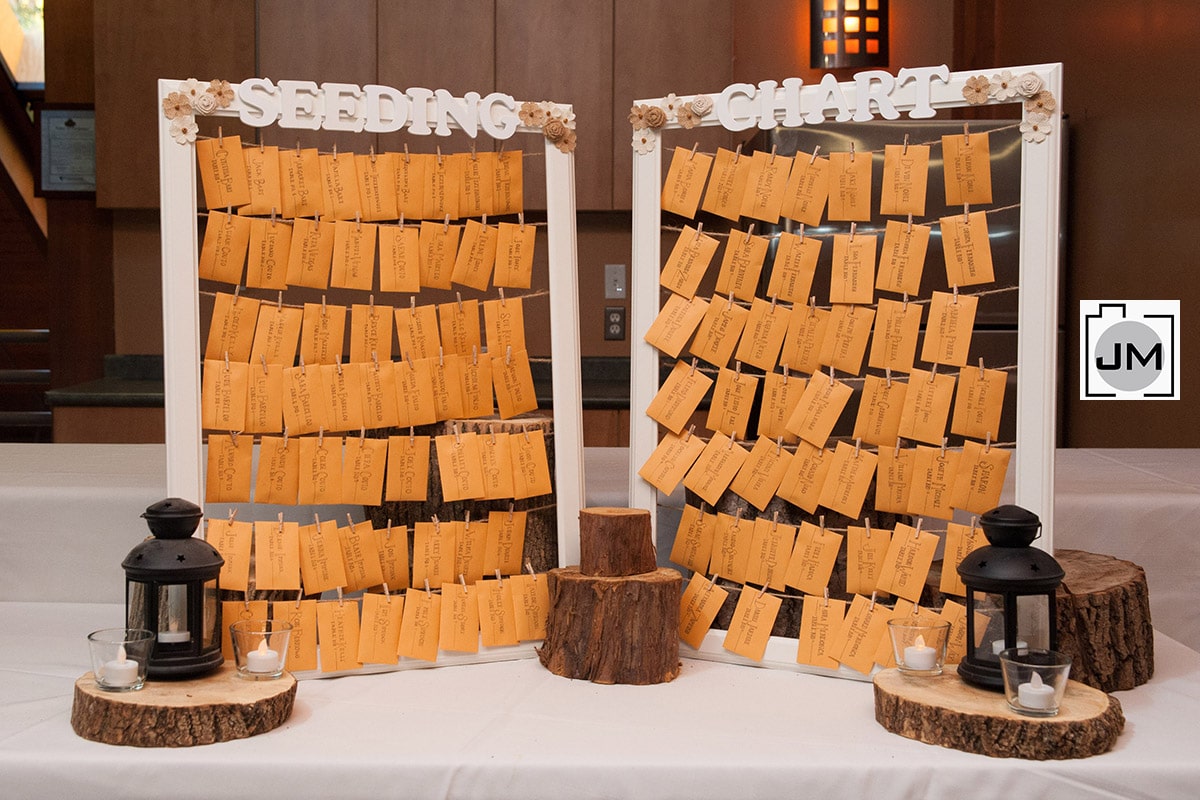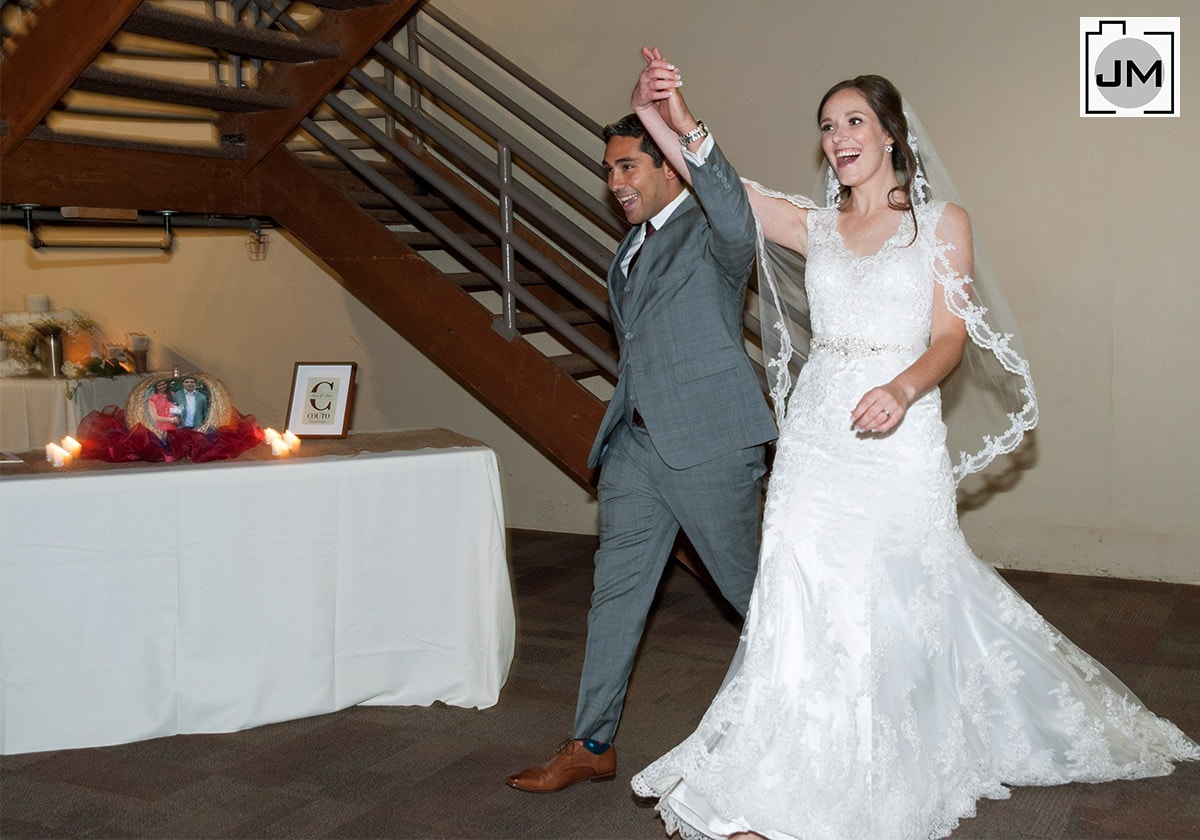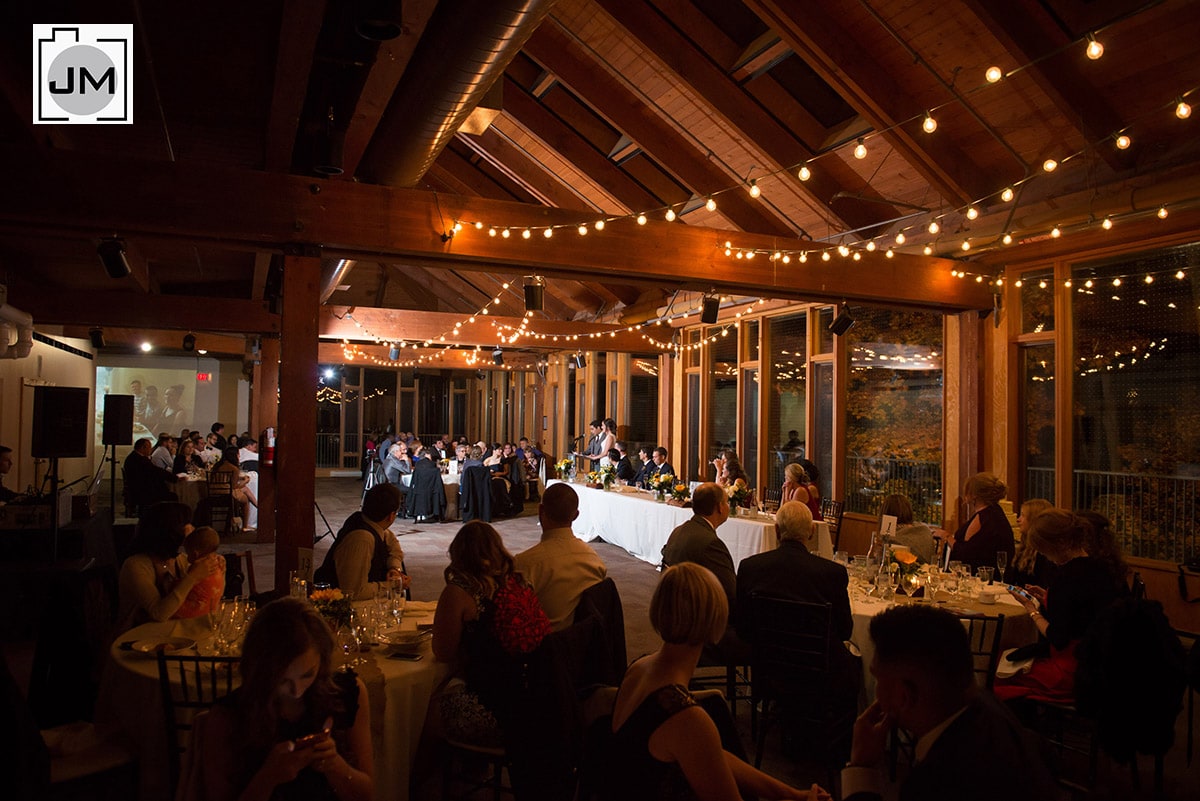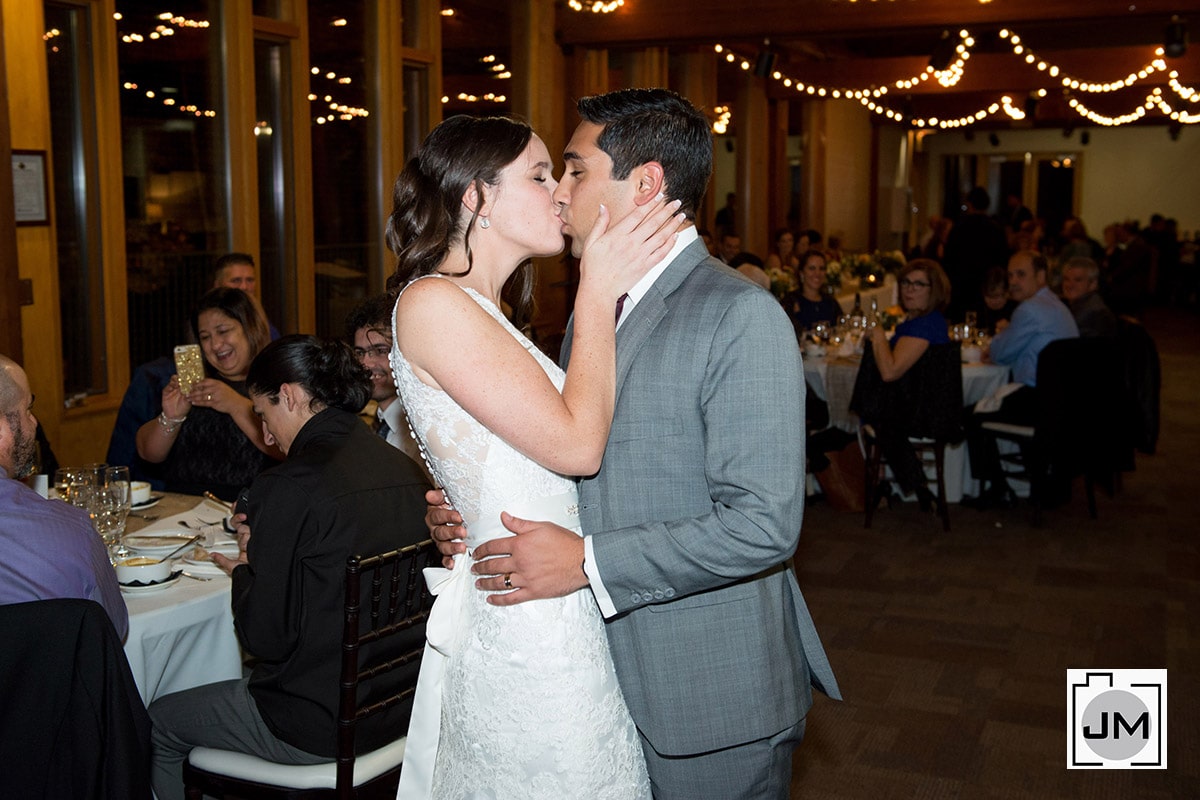 This was probably my 8th wedding I've shot at Kortright Centre for Conservation and I have to say, they are constantly improving the experience. It's utilizing it's amazing indoor space better every year and the receptions look classier everytime I return. It's now a superb venue for formal photos, ceremonies and receptions.