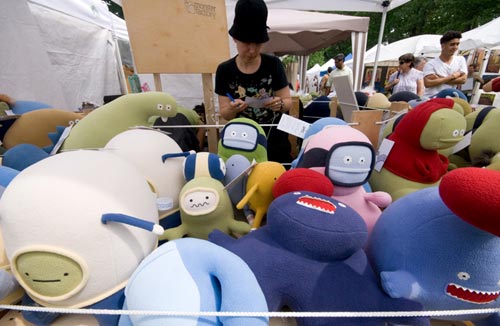 If you haven't seen or heard of Monster Factory, then I am honored to introduce you to the cutest stuffed toys you'll ever see. I spotted them at the Beaches Arts & Crafts Show at Kew Gardens this weekend while on assignment for the Toronto Community News.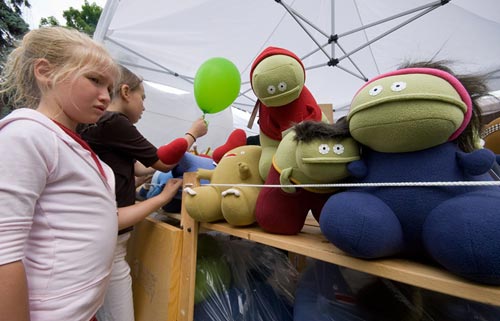 This girl actually looks a little freaked out by the monsters, but I think that was just her facial expression. She seemed to really love them, I swear.


Sylvia Macrae (right) asks about the monsters with Bliss Man (middle) and Rhya Tamasauskas, Monster Factory co-creators.