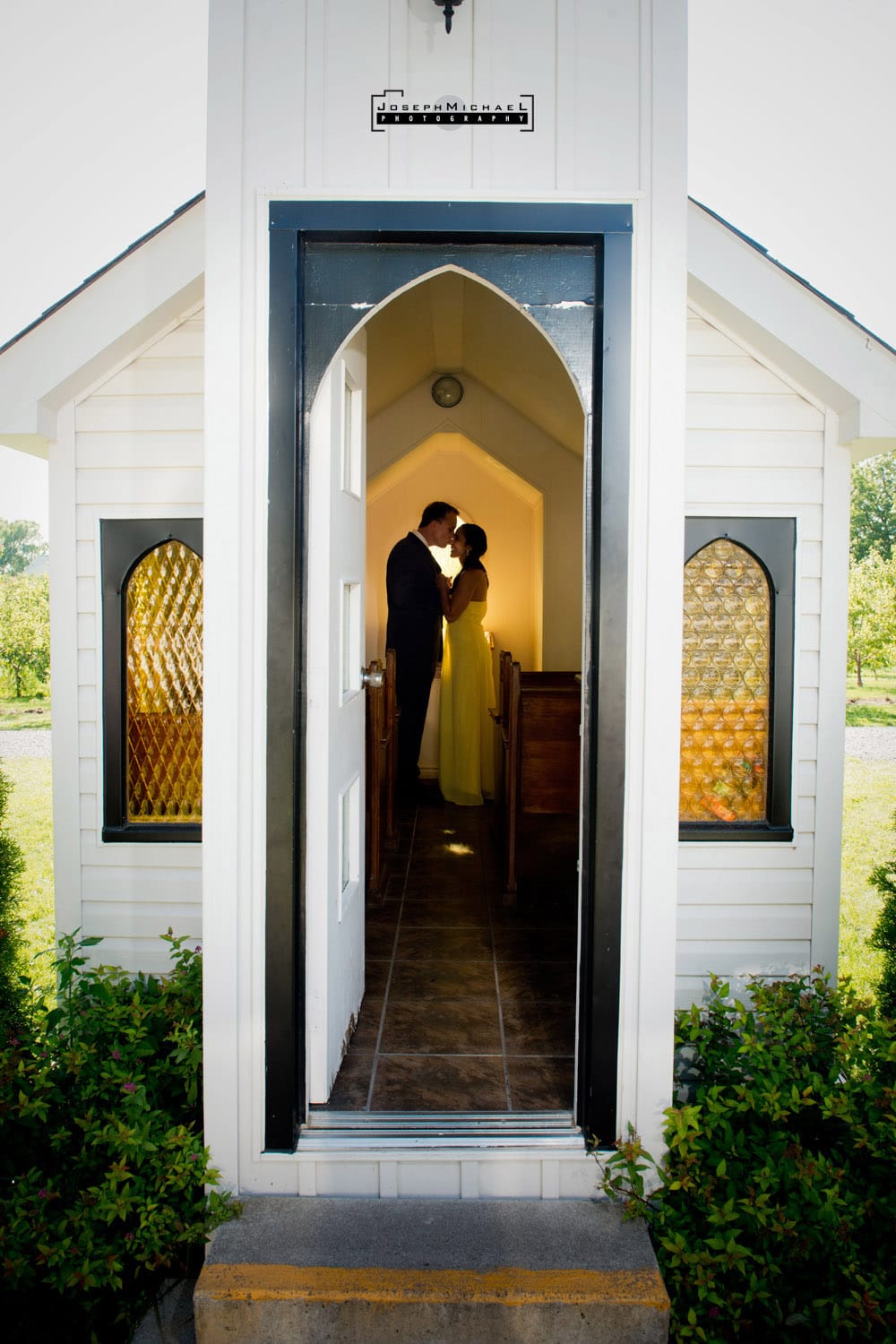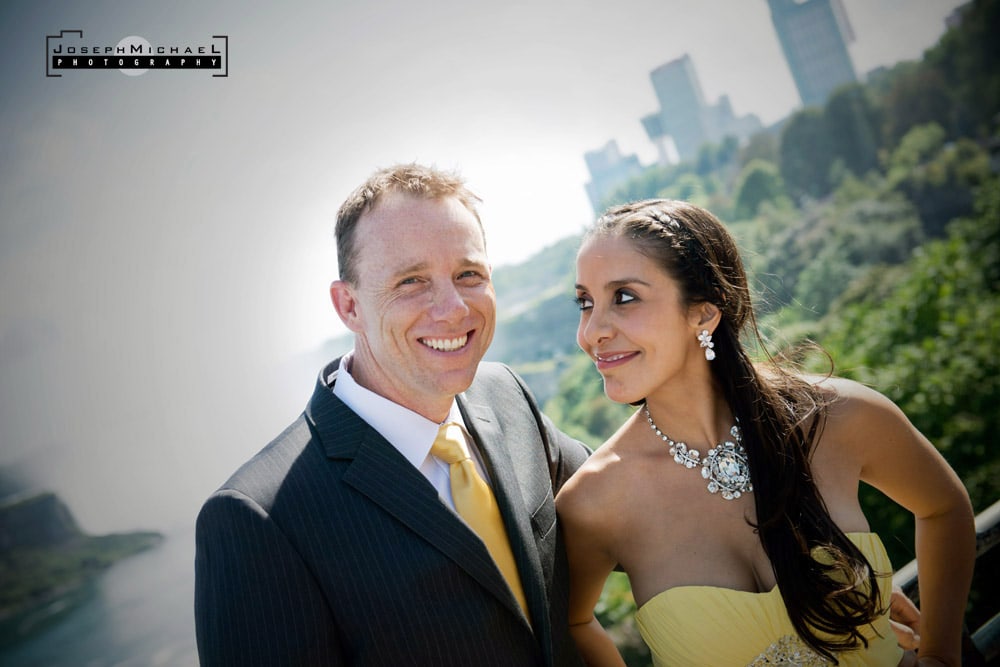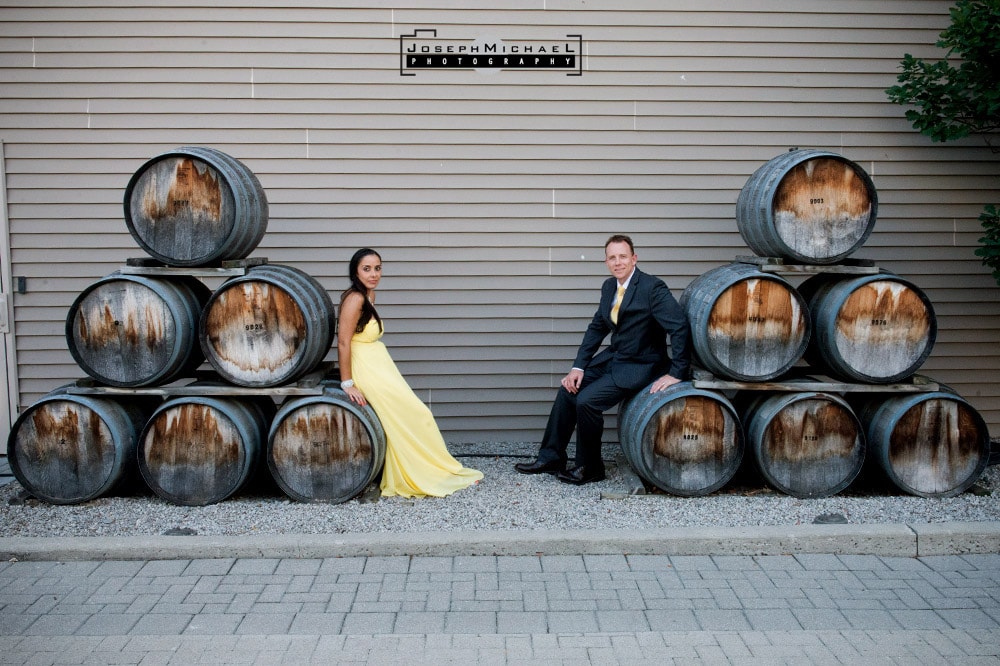 Wedding photos from the wedding of Mark and Laura in Niagara Falls and Niagara-on-the-Lake. Getting-ready photos were taken at and around Embassy Suites, with a fantastic view of the falls, formal photos were taken at Rainbow Gardens and Queen Victoria Park in Niagara Falls, Living Water Wayside Chapel, the worlds smallest chapel, and Queen Royal Park Gazebo in Niagara-on-the-Lake. The reception was held at Trius Winery at Hillenbrand.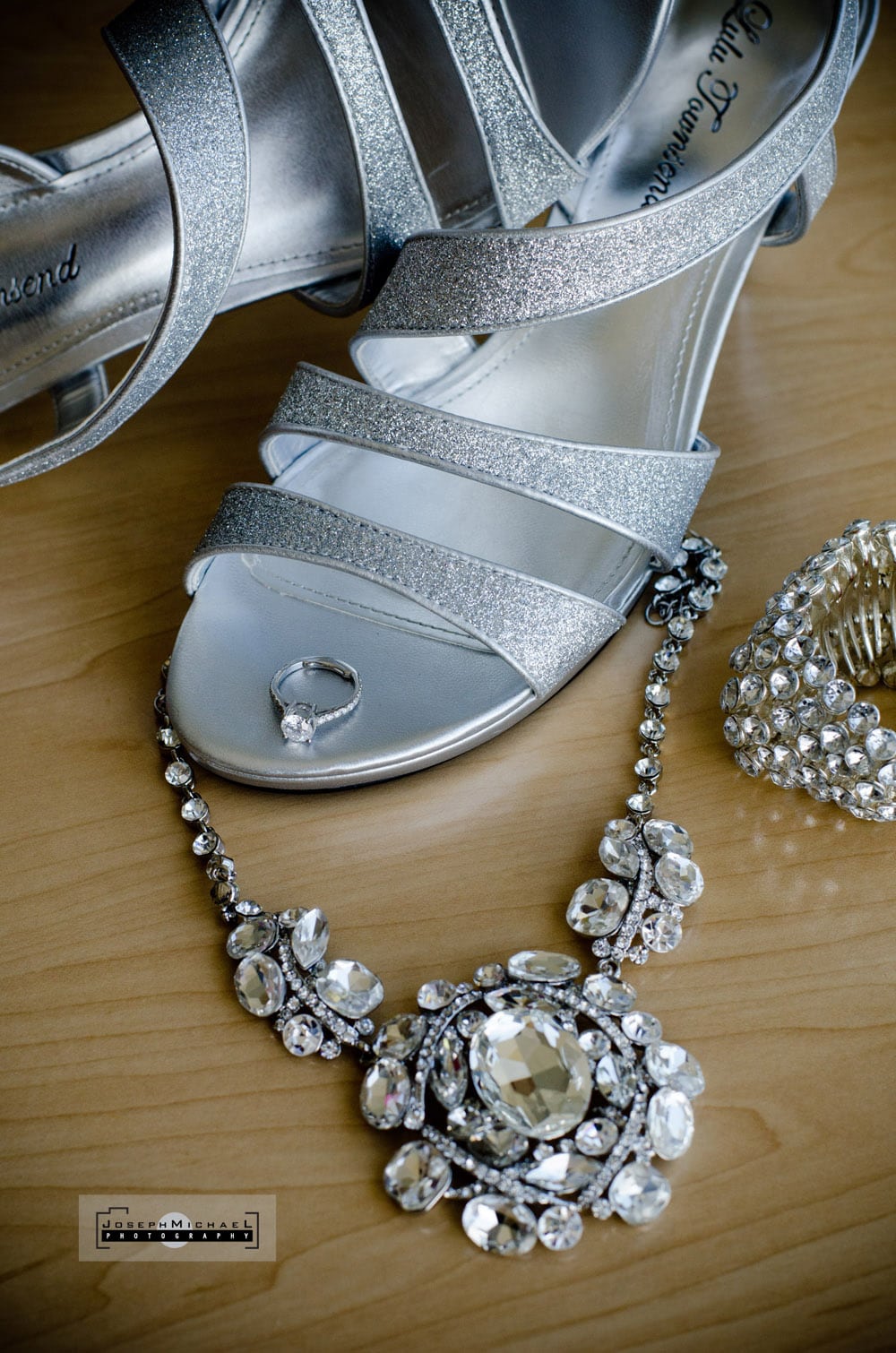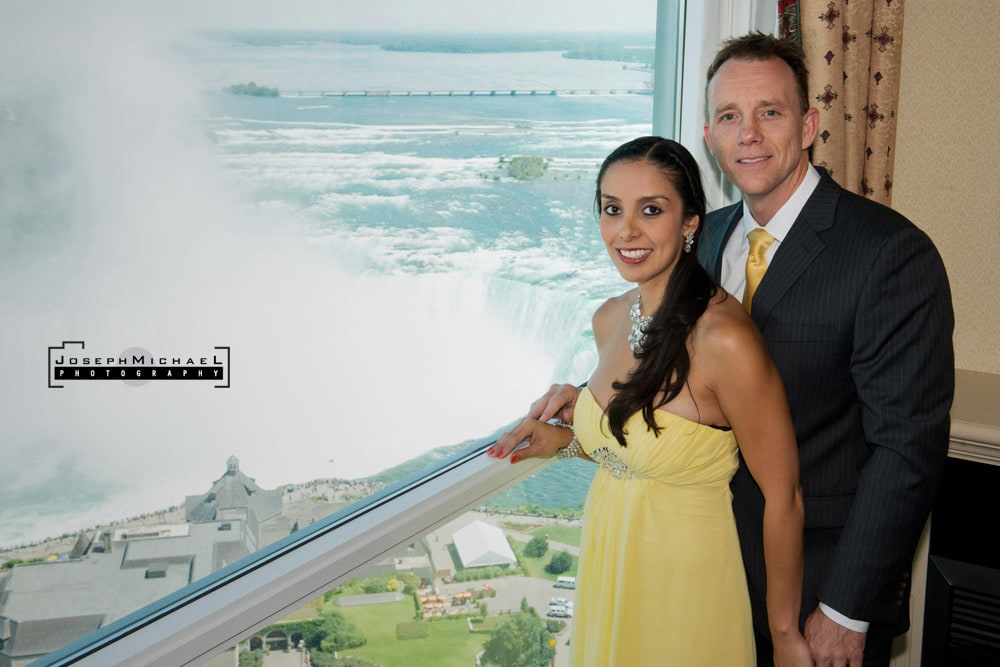 Pretty amazing view!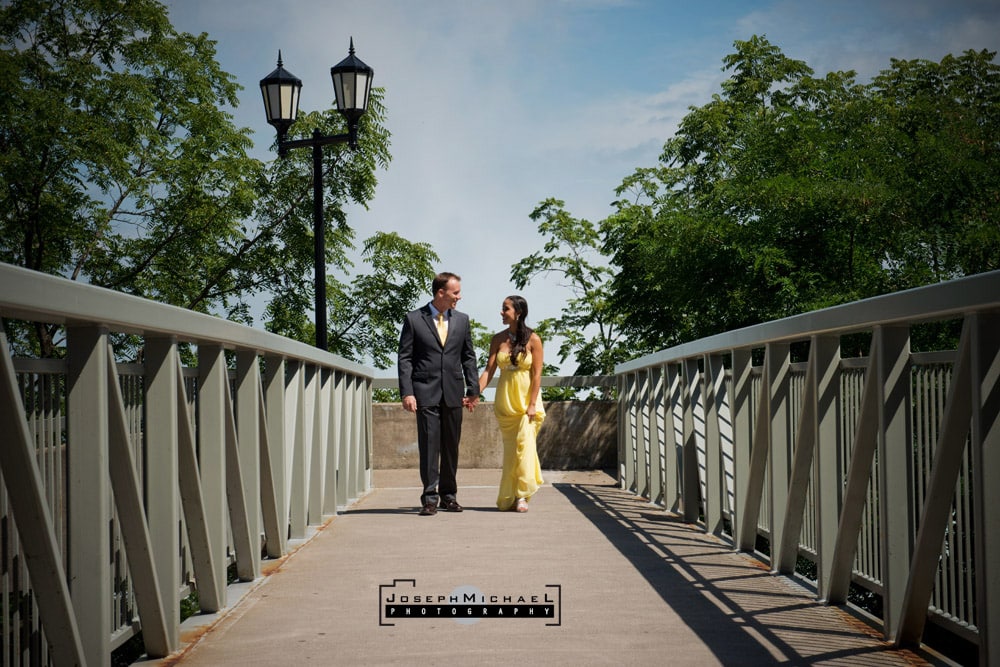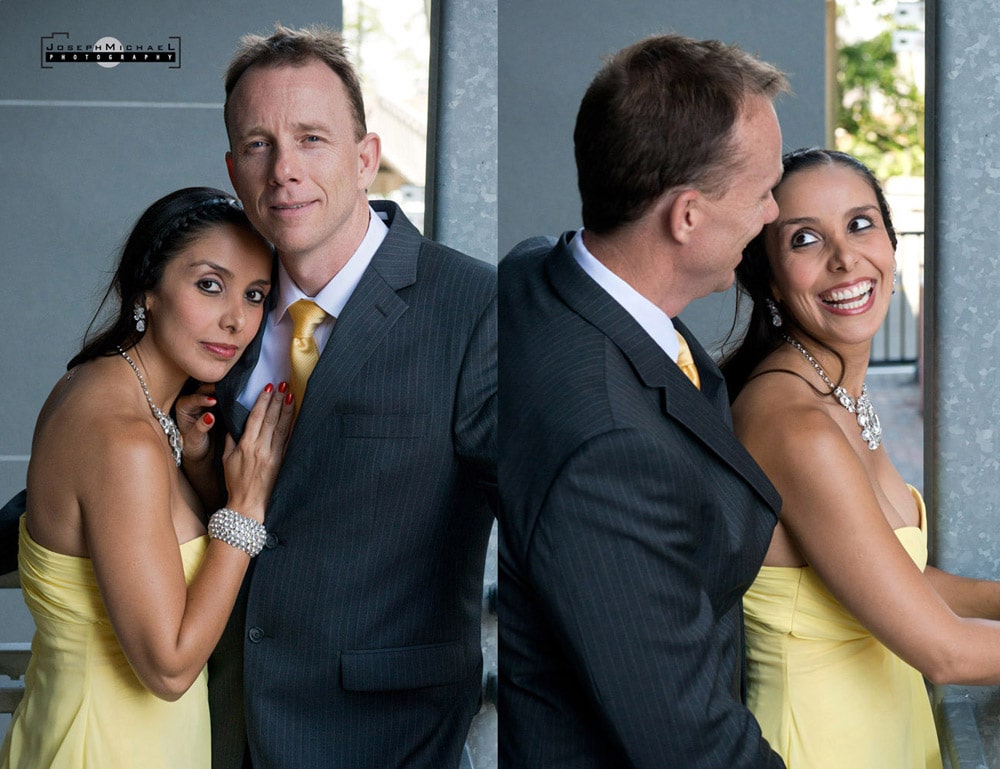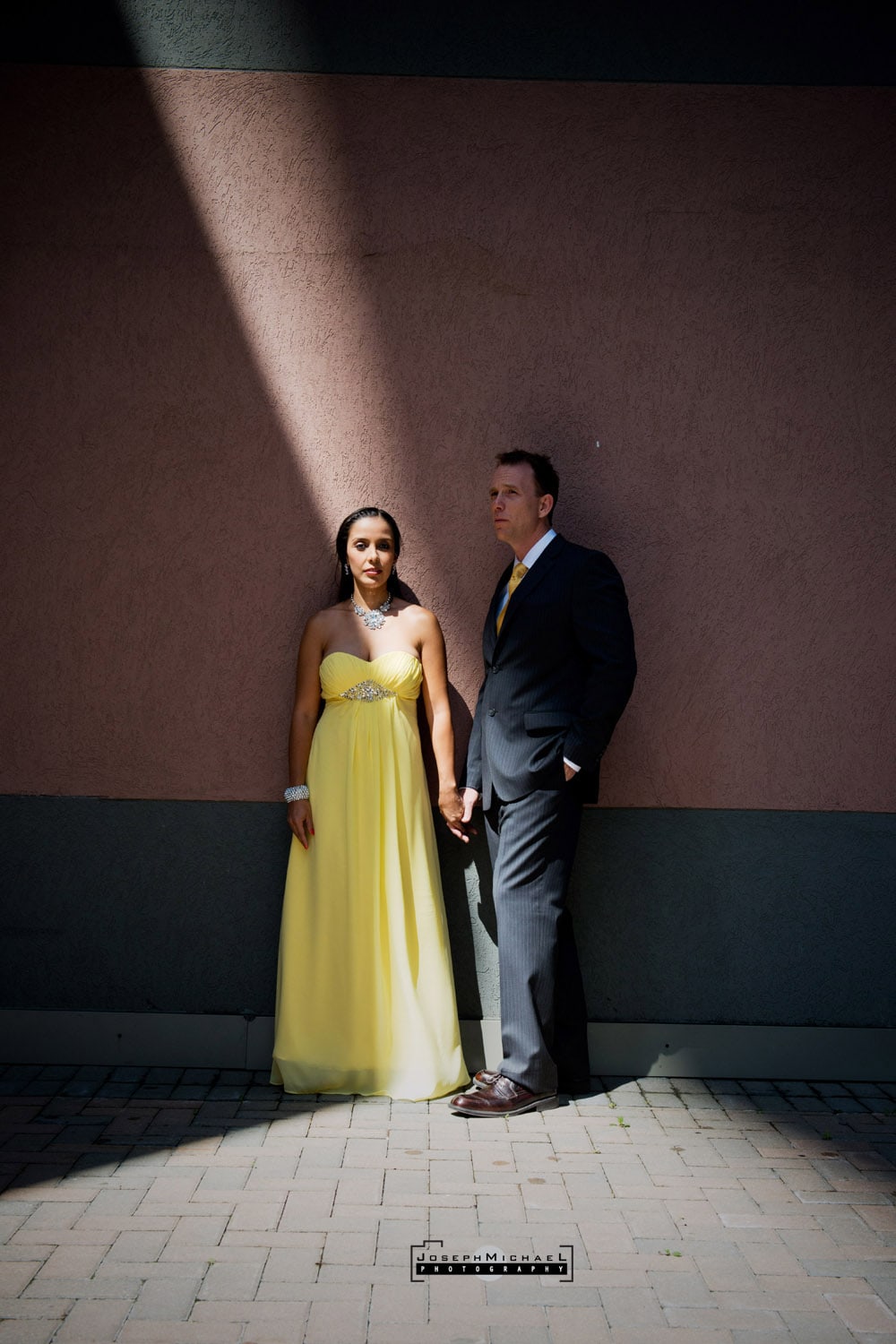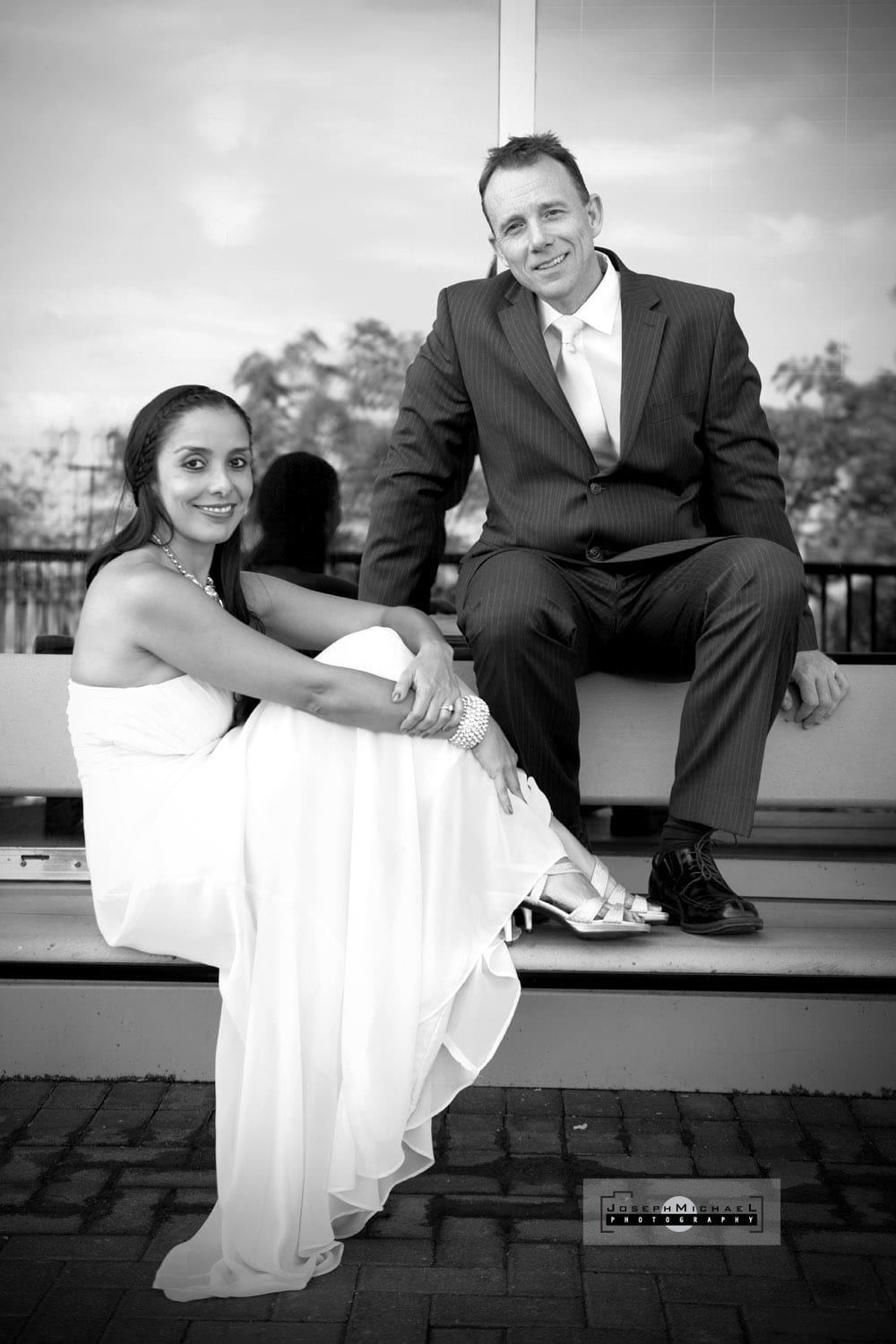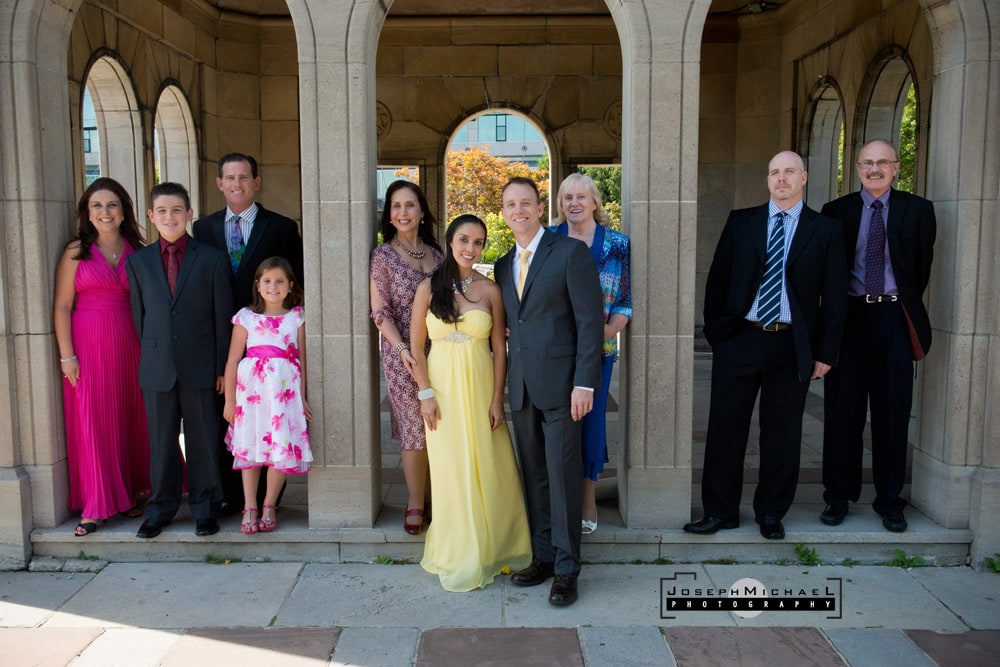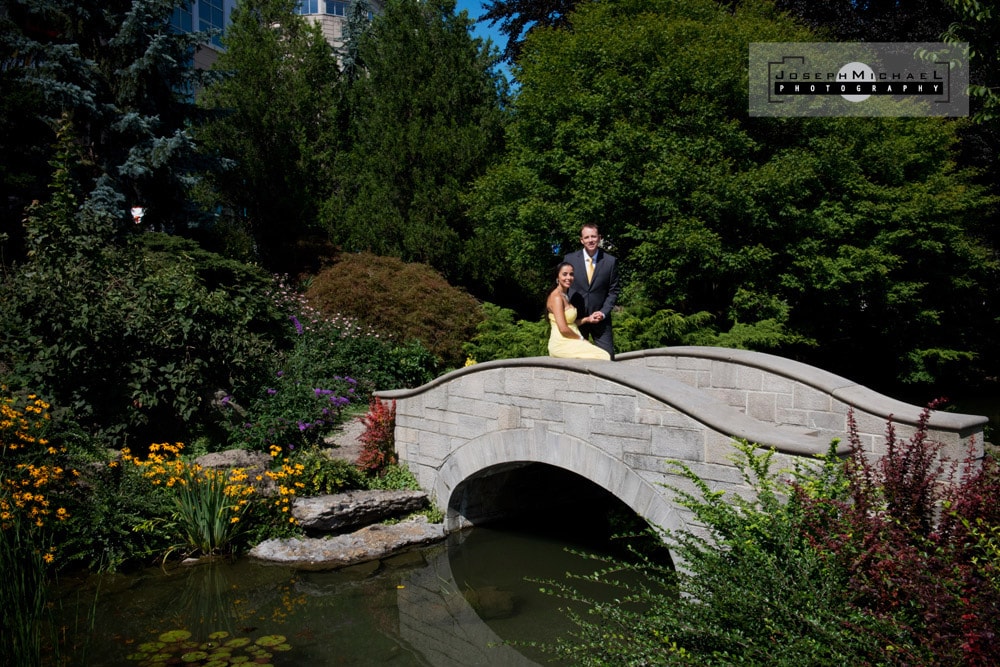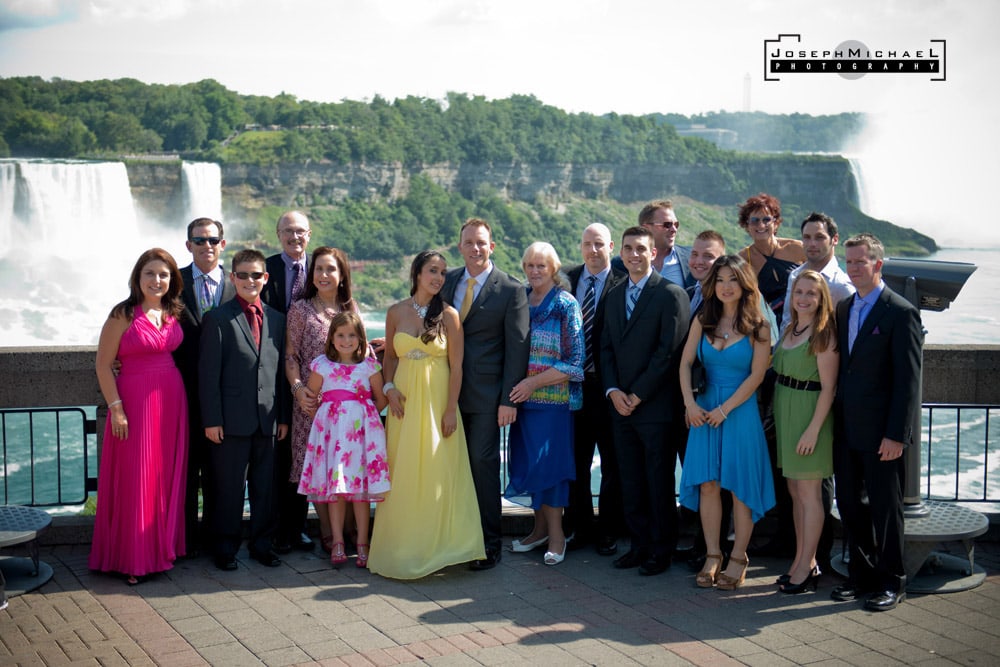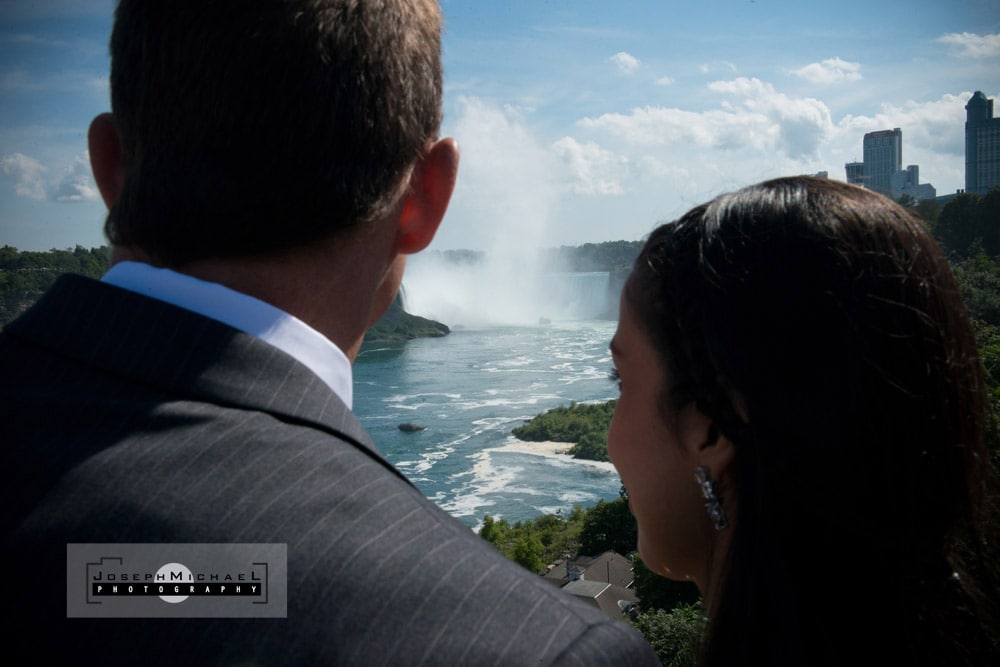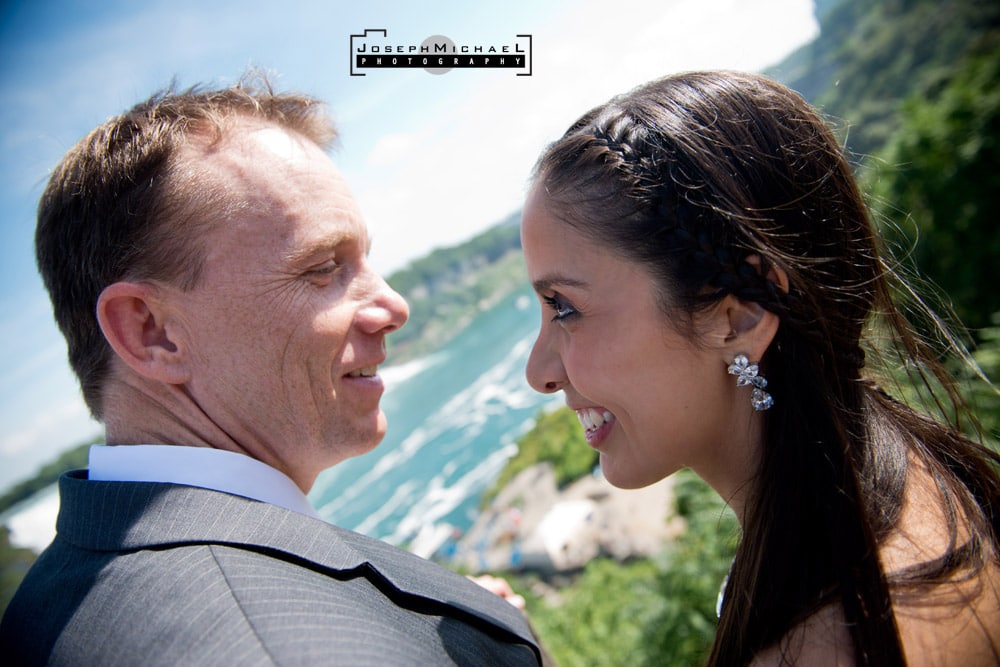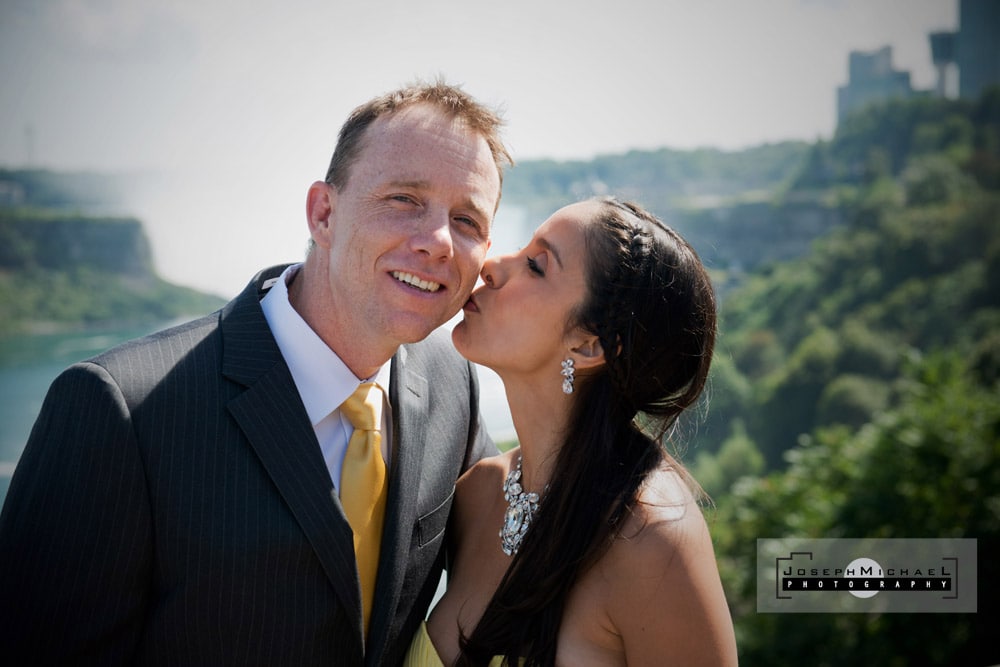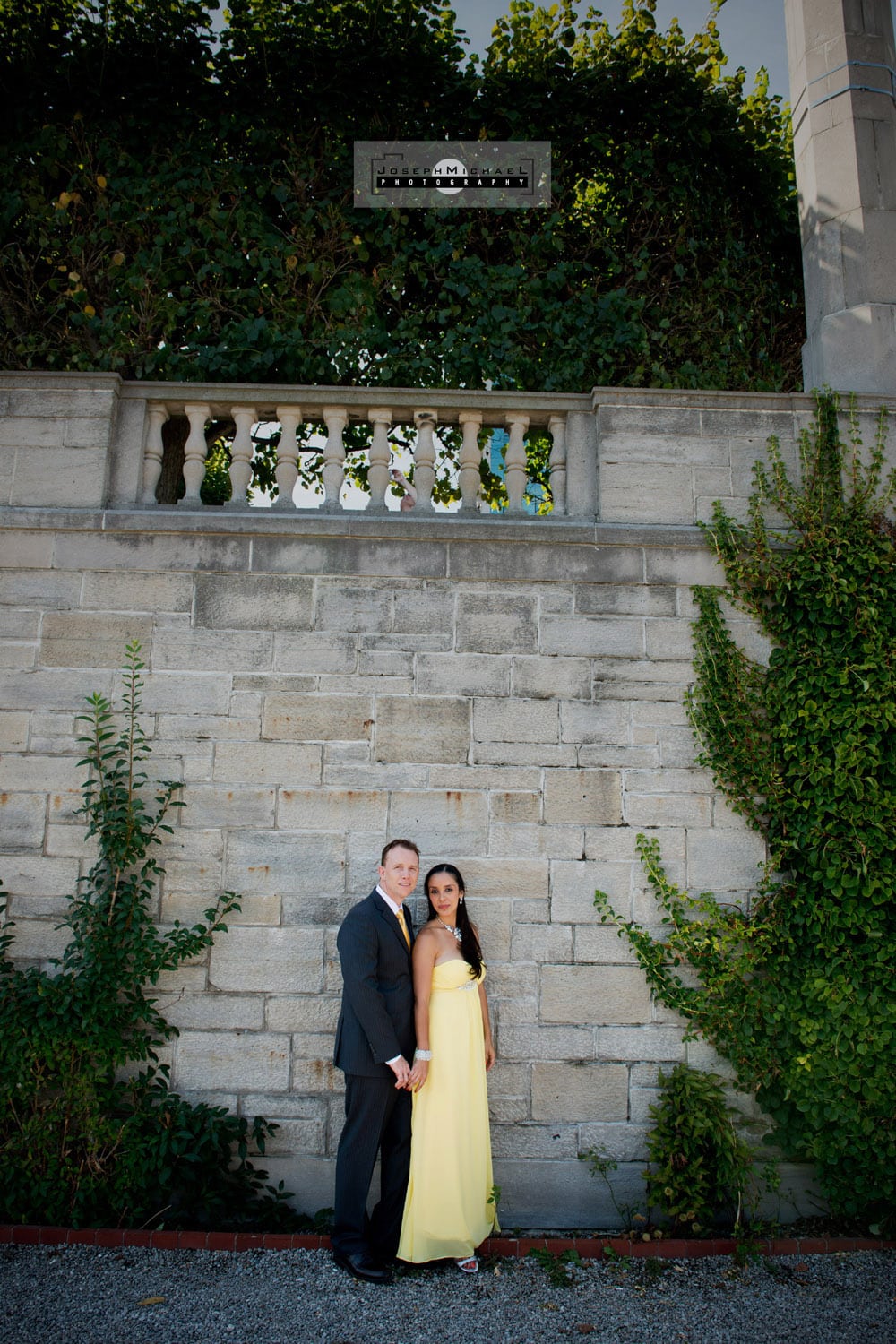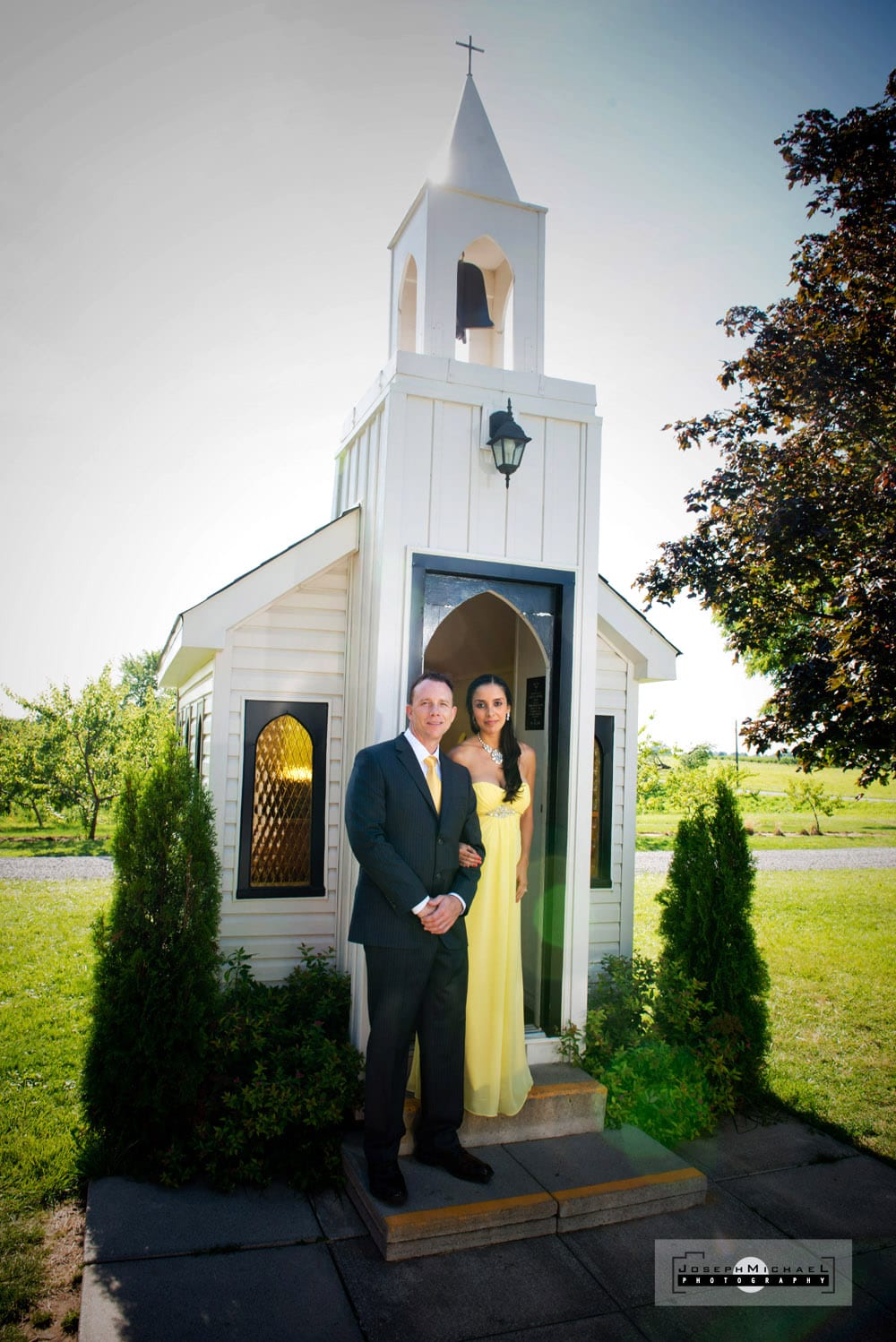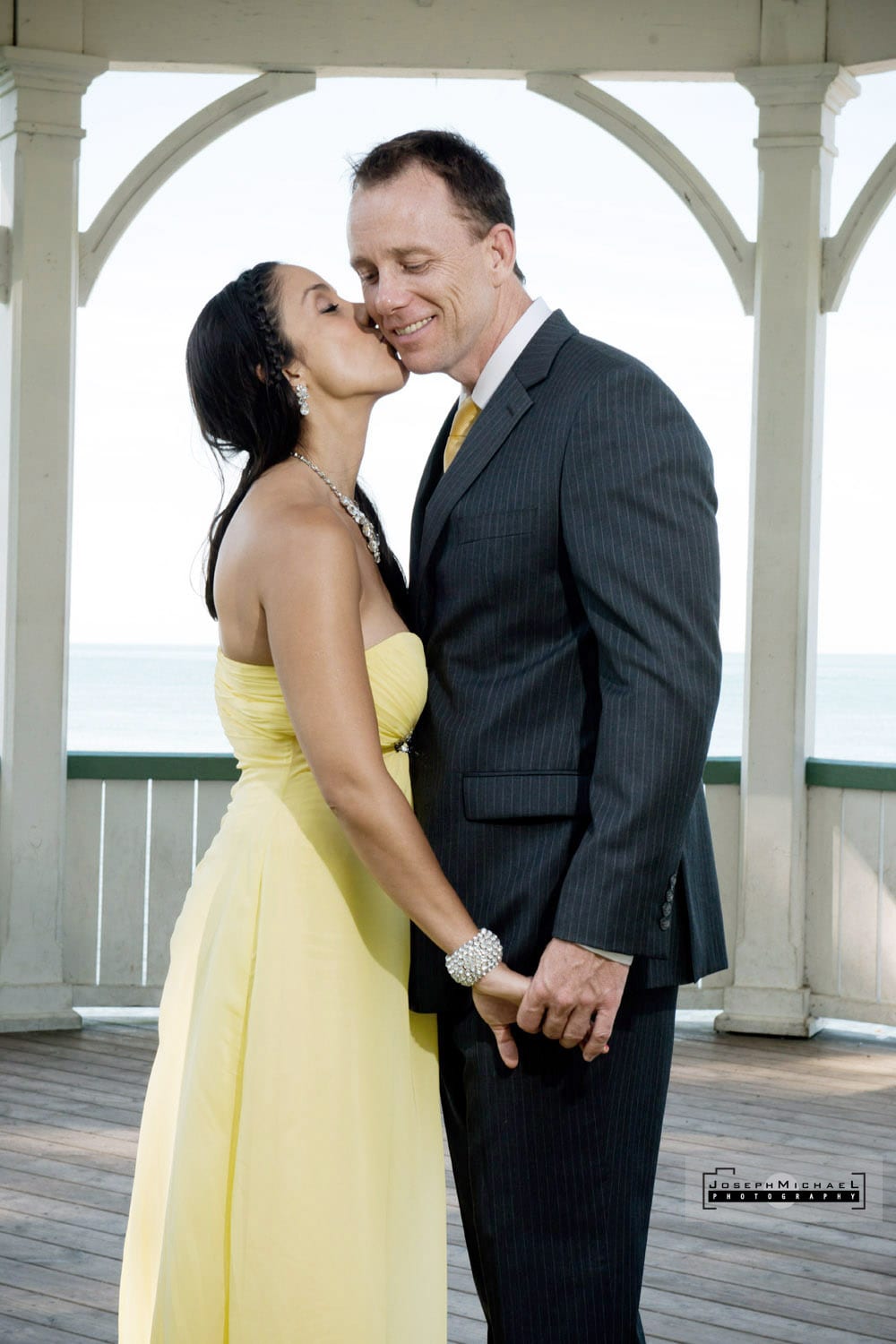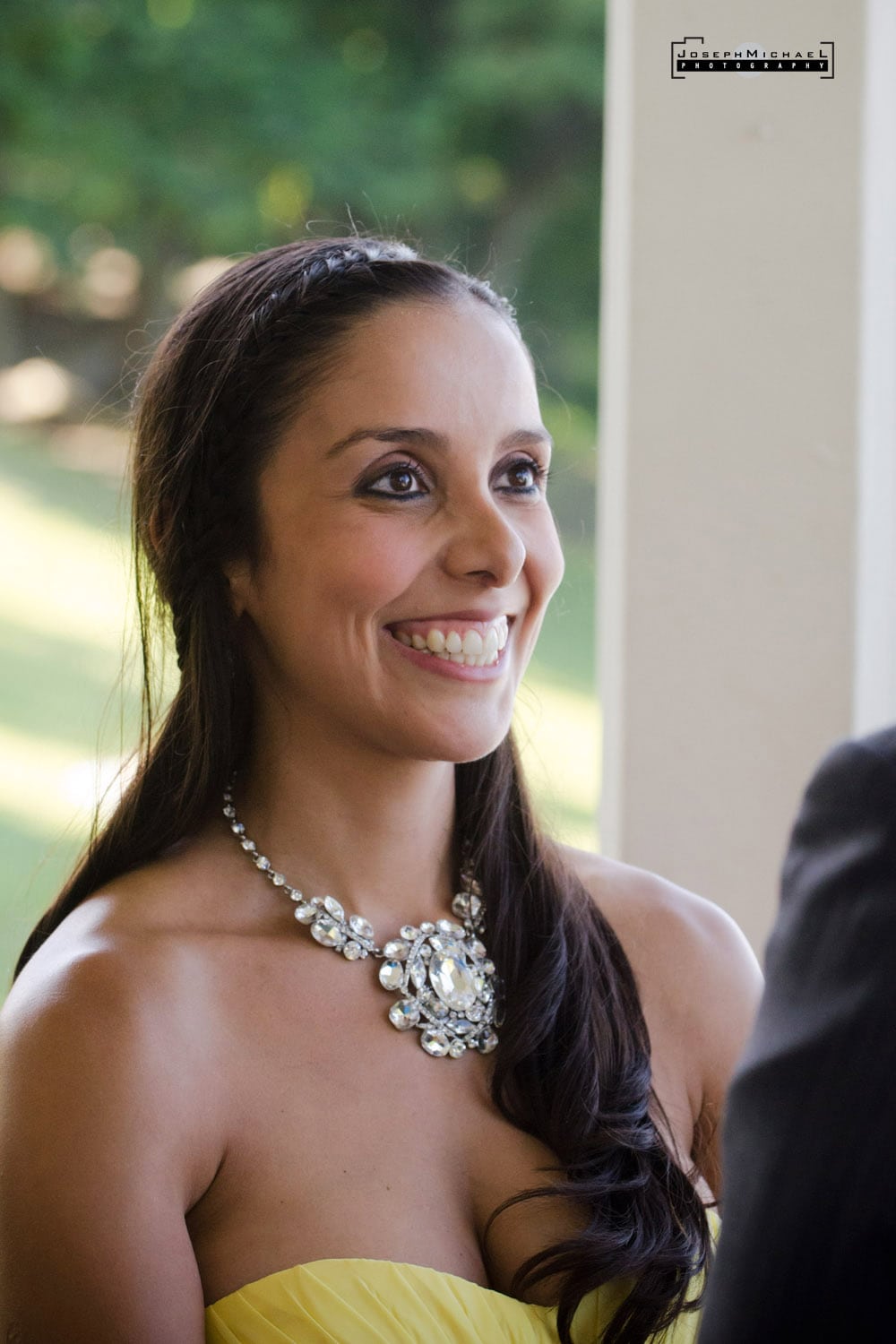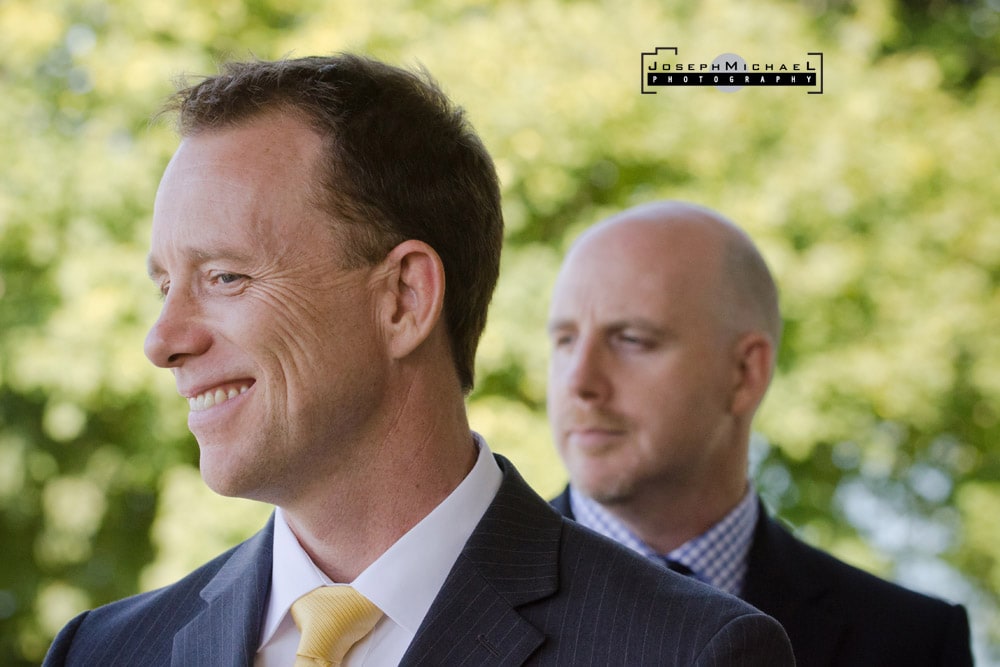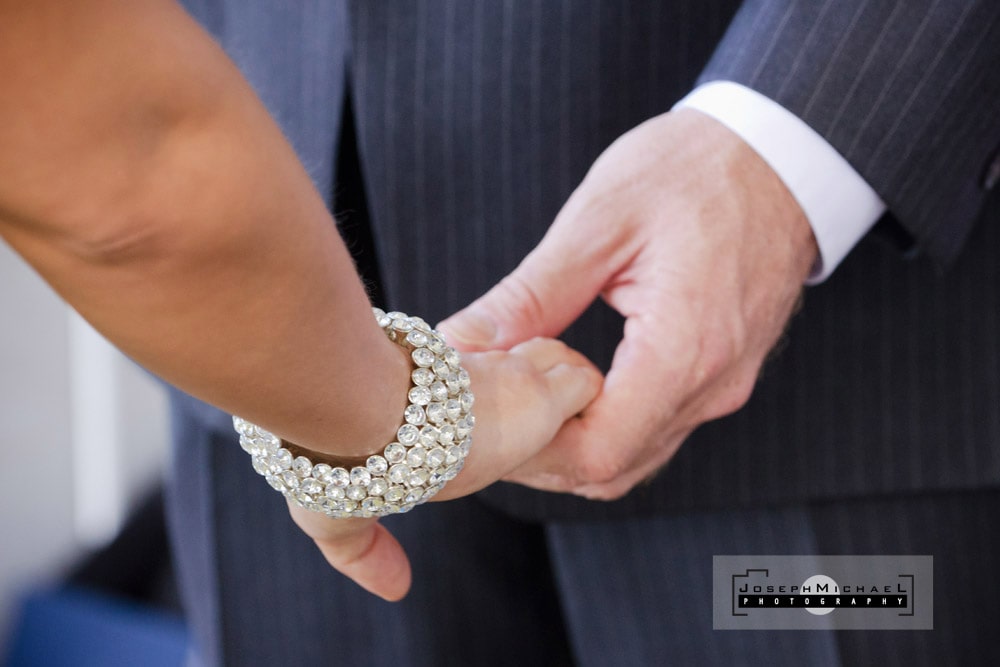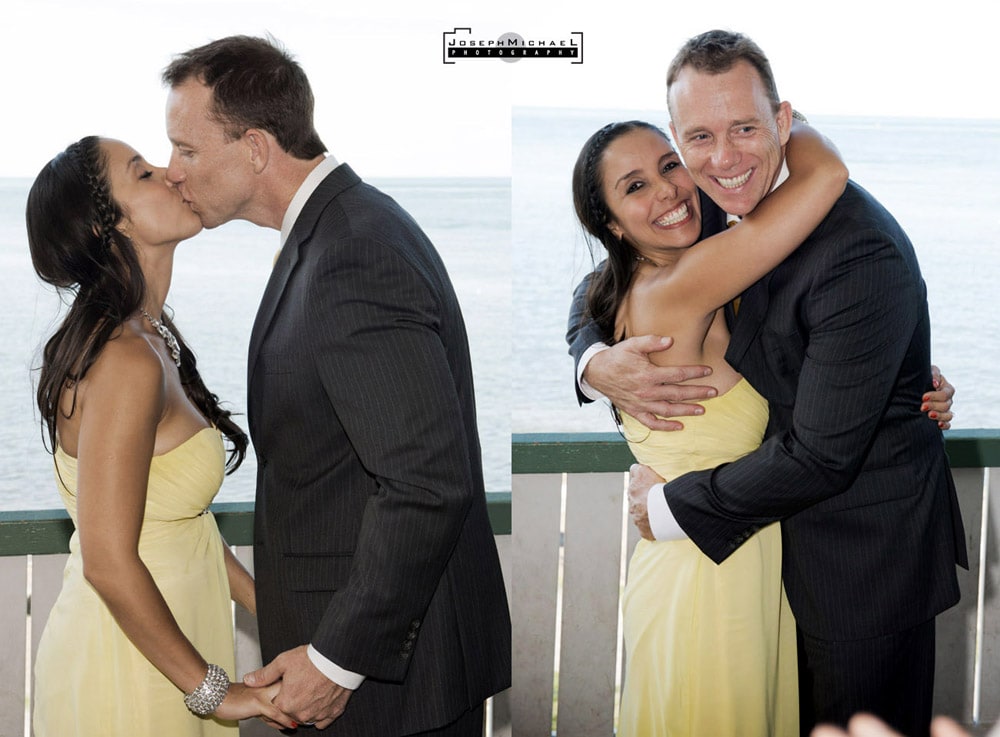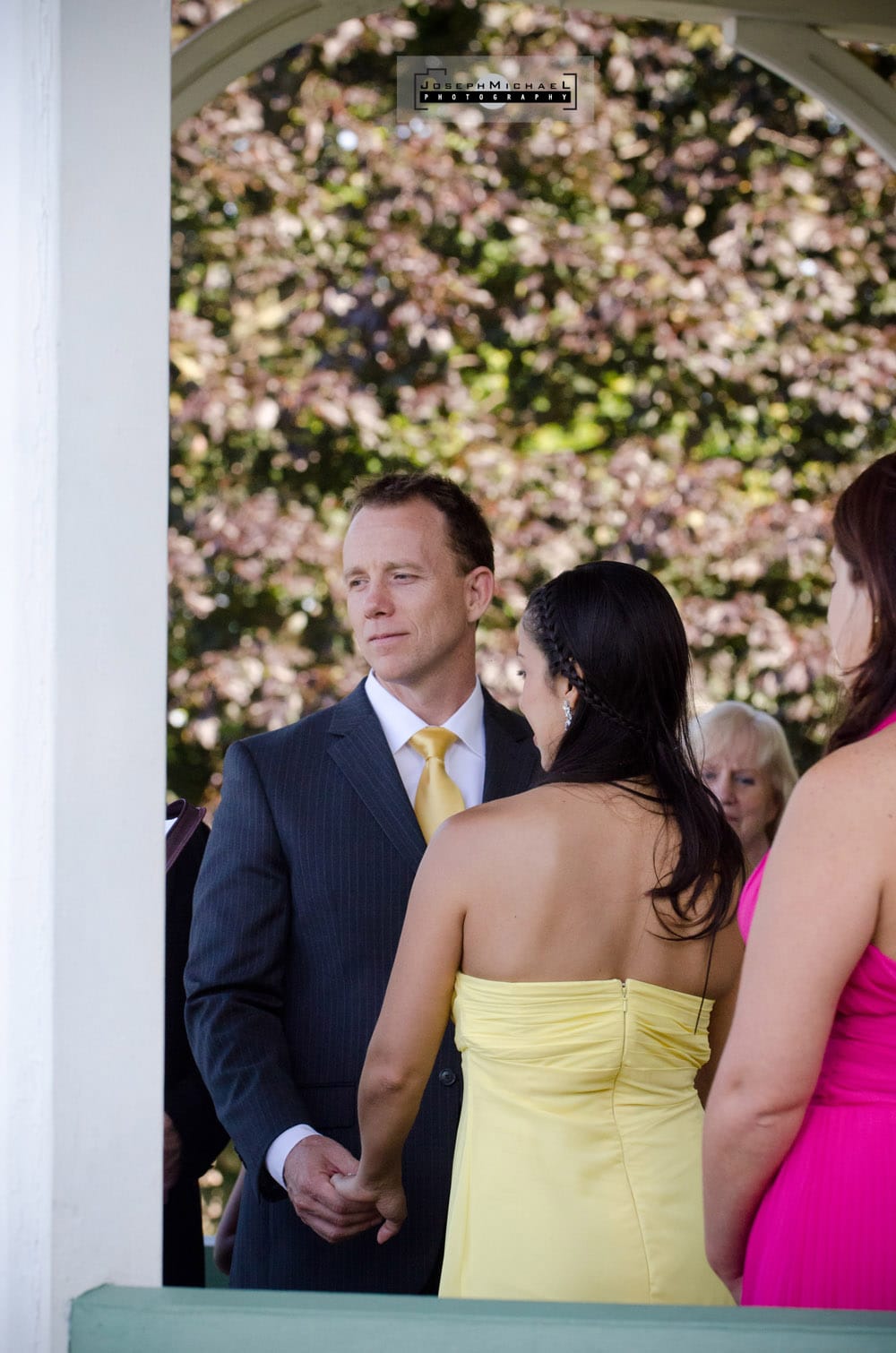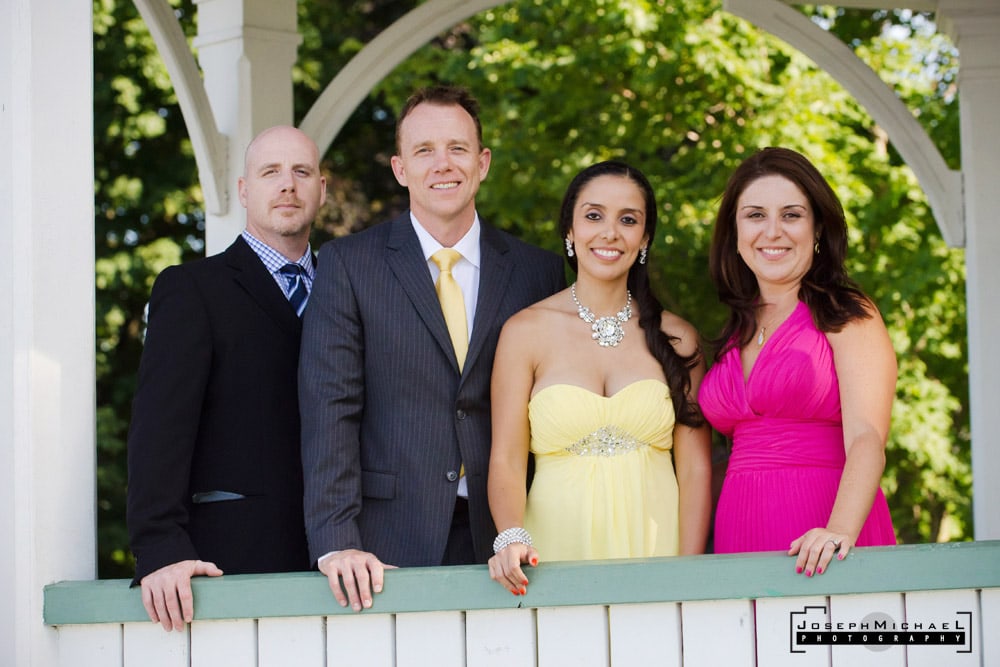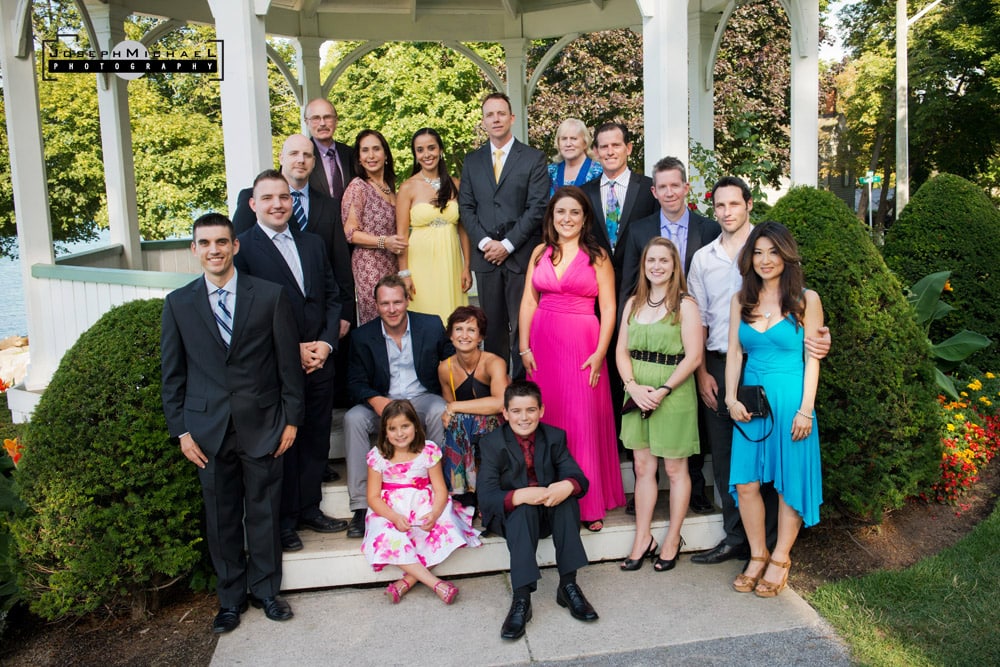 This is a photo of all the guests. I love a small, intimate wedding!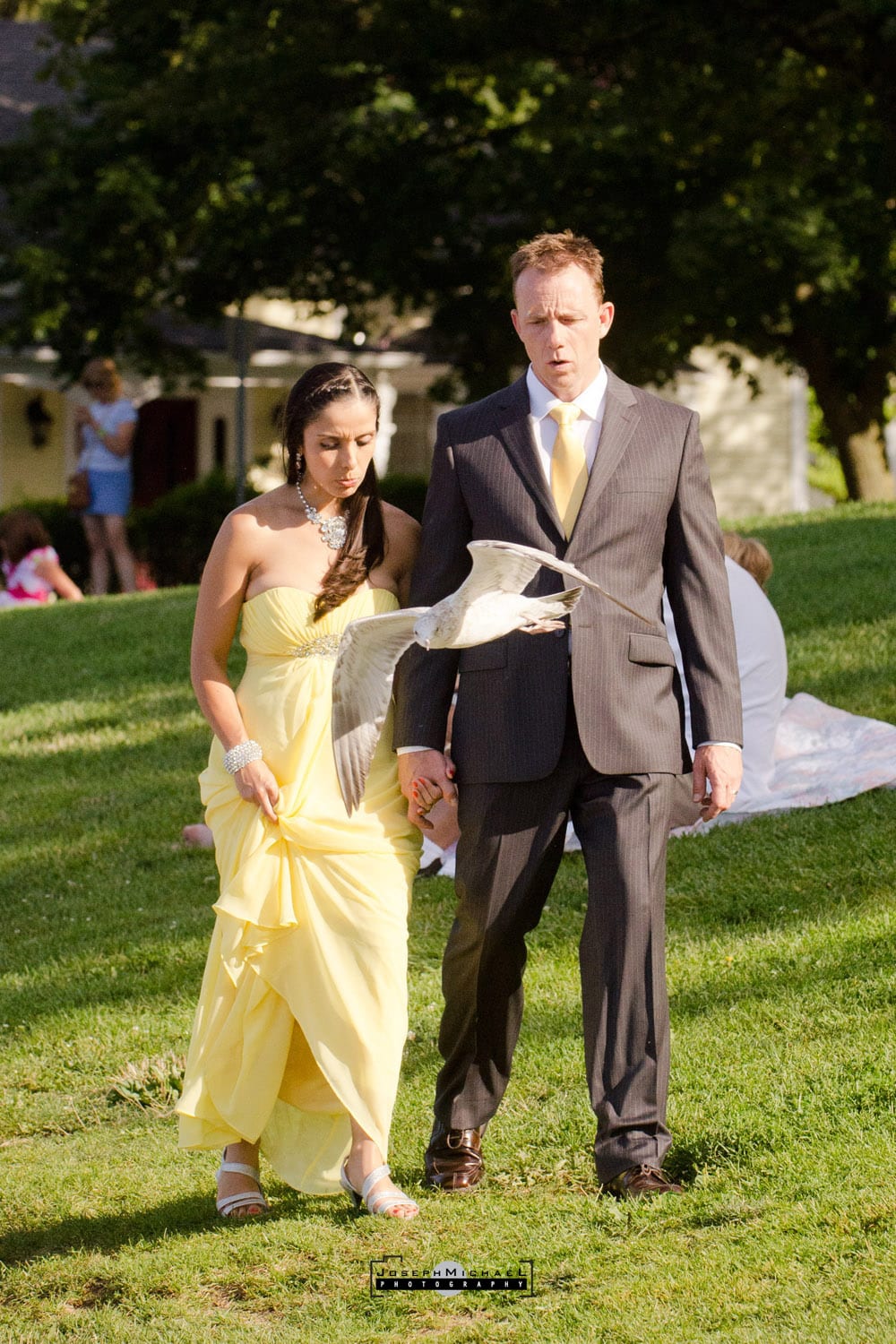 While this is not an entirely flattering photo of the bride and groom, it was a perfectly creepy moment. Is it me or is that bird checking me out?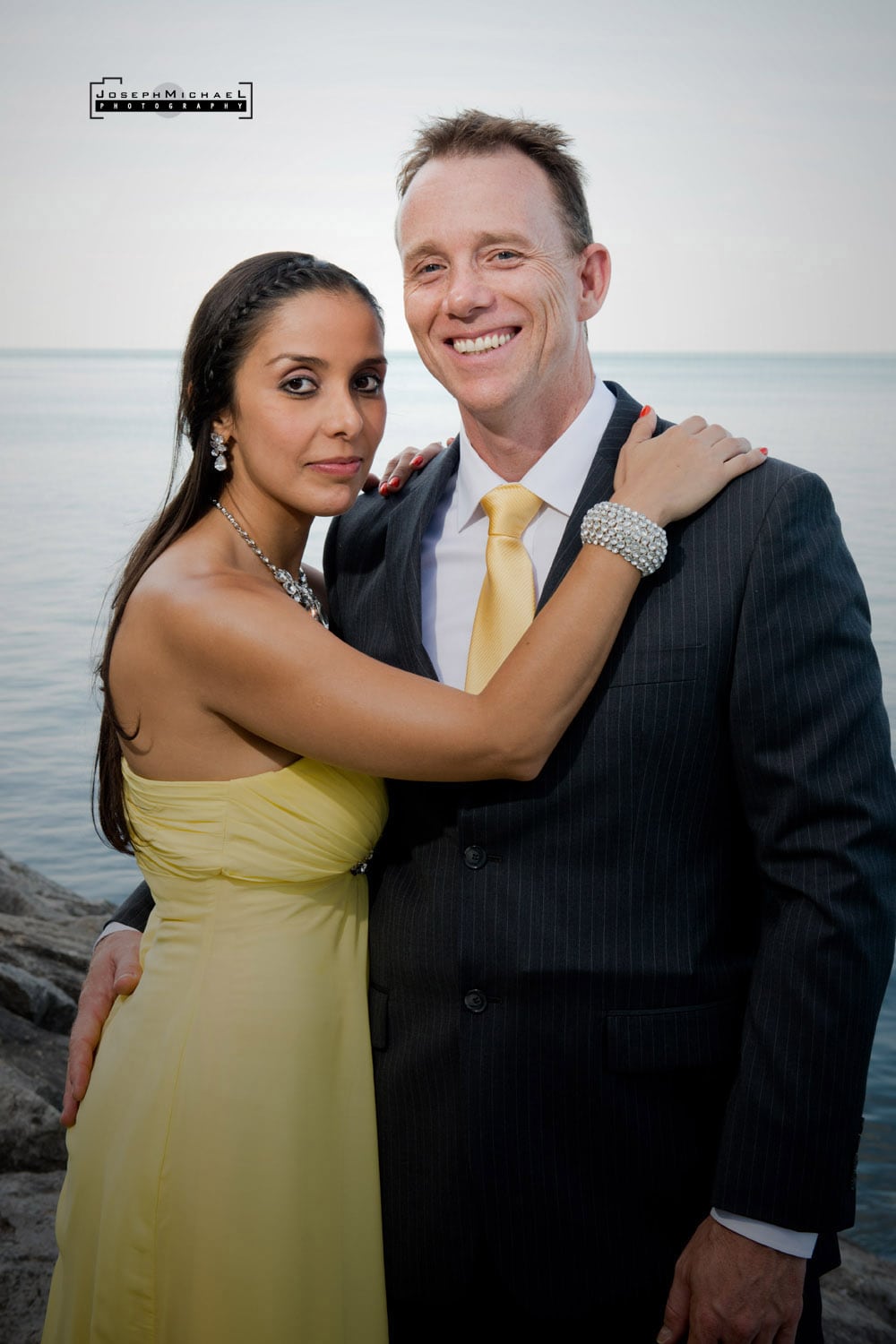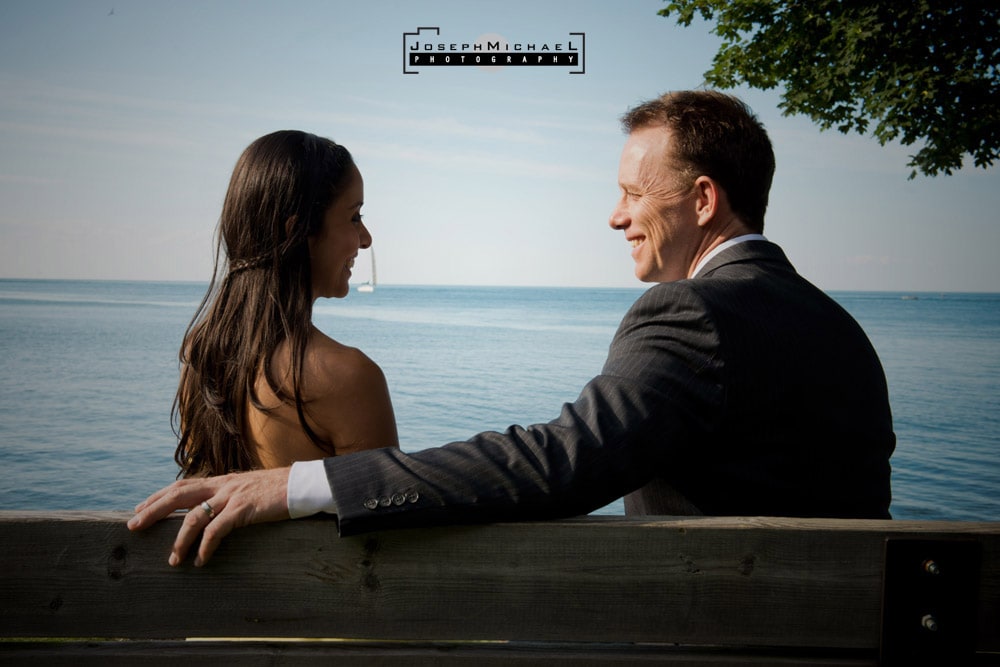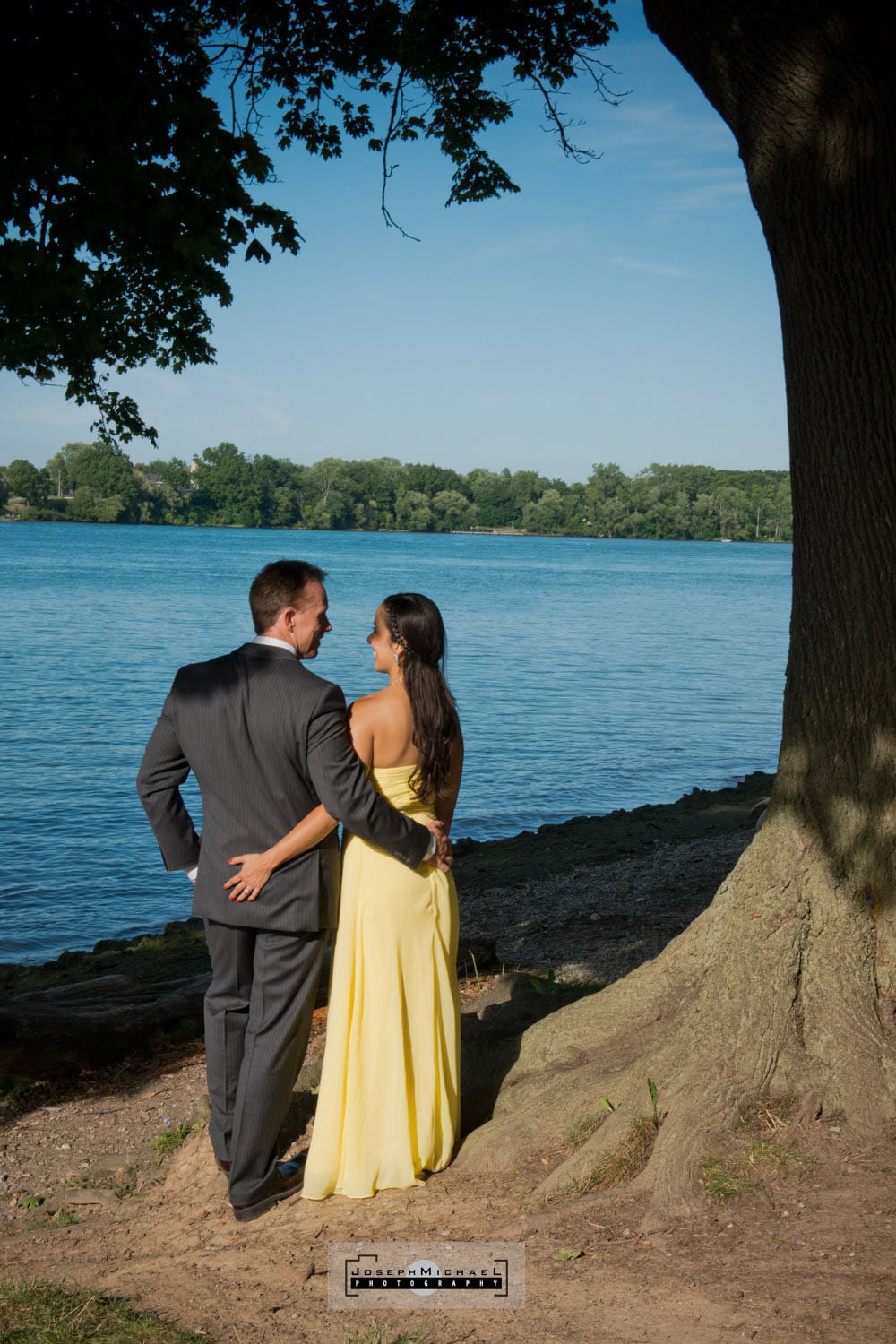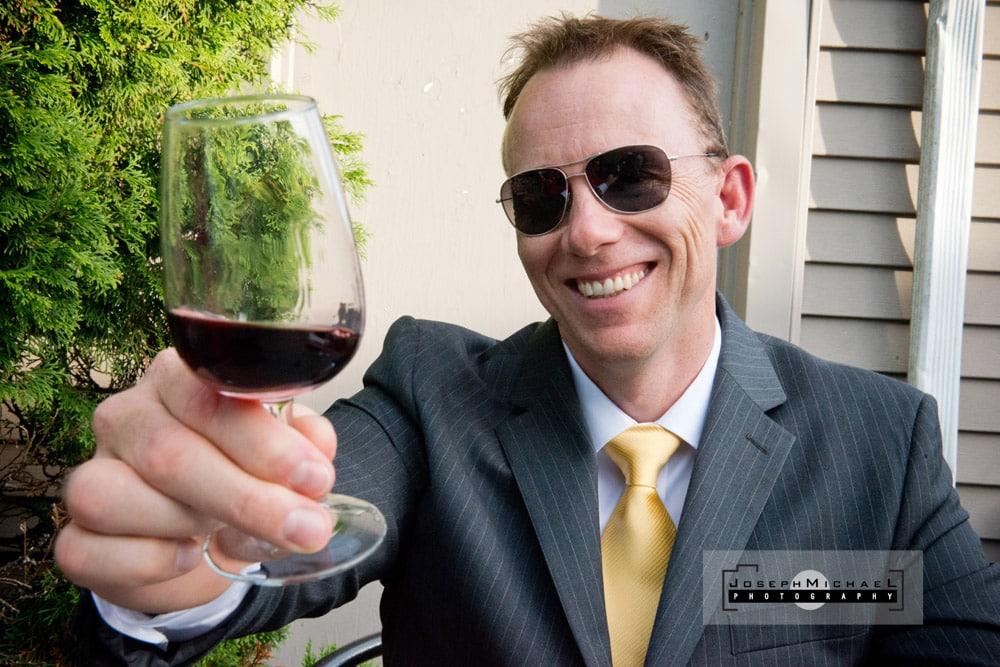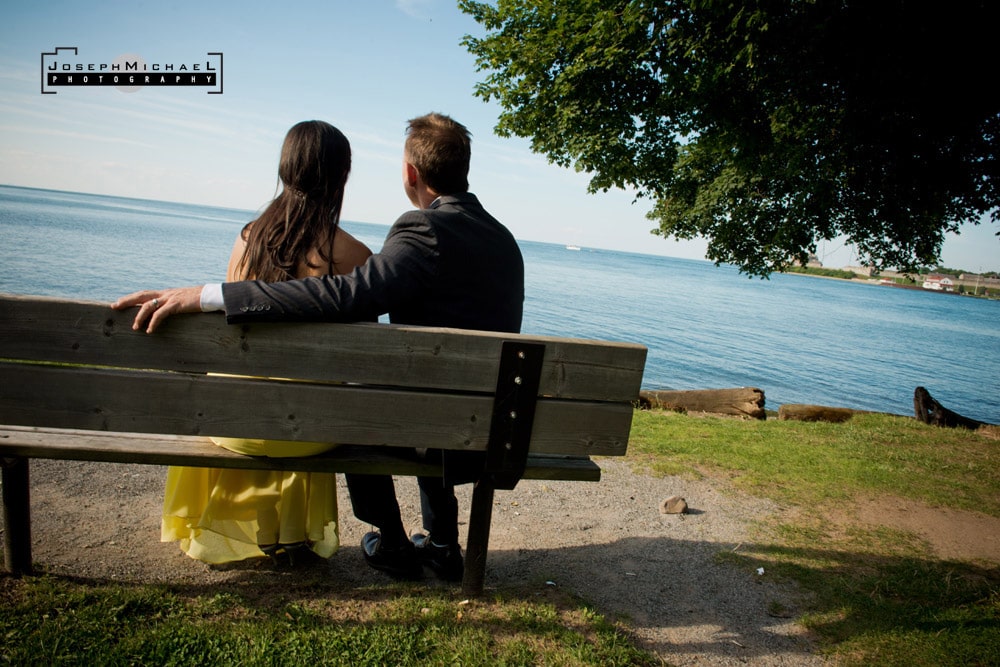 Full wedding portfolio at Joseph Michael Photography.