I'm not the biggest hockey fan in the world but this was definitely my week for hockey. On New Years Eve a friend and I drove down to the World Junior Hockey Championship in Ottawa to see Sweden versus Russia. It wasn't much of a game but it was definitely, as my friend said, something to tick of a Canadian's bucket list.
Congratulations to Team Canada for winning their 5th championship in a row. That's crazy.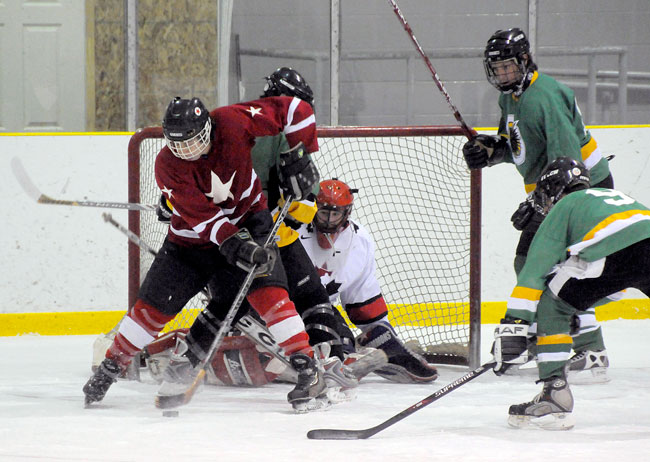 This weekend I also photographed a game between the Morningstars and the Parkdale Porcupine from the Good Times Hockey League of the Arts at the William H. Bolton Arena. I hadn't ever heard of the league, but that's not saying much, I don't know much about recreational hockey in the city, but it looked fantastic.