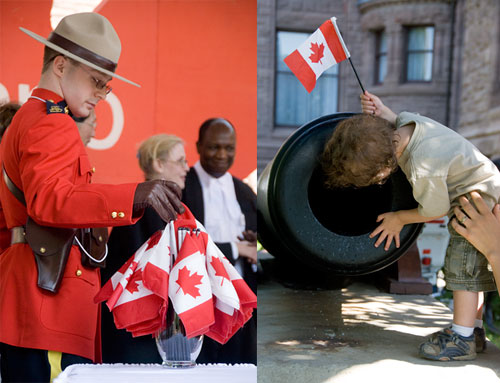 Canada celebrated it's 141rst birthday on Tuesday (and though that seems really young, Quebec City celebrates it's 400th birthday today). If there is one way tried and true way to celebrate Canada Day it's by surrounding yourself with as many flags as possible! Better yet, find a way to ingest the flag so it waves proudly within you as well.
See what I mean after the break.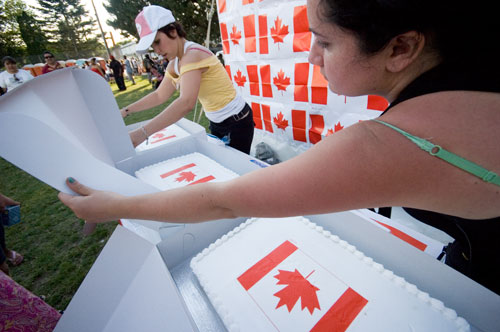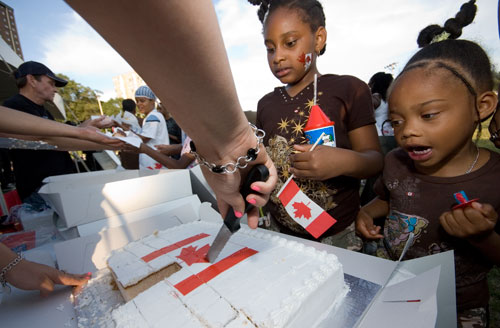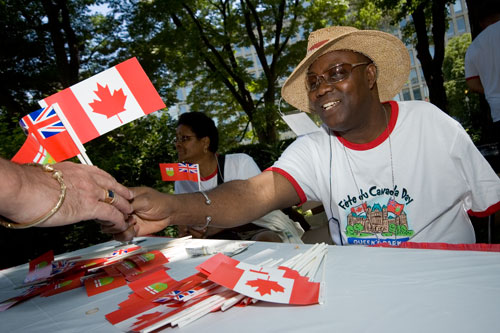 Fireworks from Ashbridge's Bay in the East end of the city. Only my second attempt at photographing fireworks, something I still have yet to master, but it's a fun challenge.
Photos above from Queen's Park Canada Day celebration (and citizenship ceremony) and the Canada Day part at Weston Lions Park at Weston and Lawerance.
Photos for Toronto Community News.