Succulents are becoming more and more popular in wedding bouquets, but Bianca was the first bride I've ever seen with an entire bouquet of succulents. I'm partial to succulents, mostly because in my meagre garden they seem to be the only plant to thrive every year (not much of a green thumb), but there is something about them, if I were to wax poetic, they command a beautiful strength in a way opposite to the delicateness of traditional bouquets. Anyway, here are a few teaser photos of Bianca's beautiful, and extremely heavy, bouquet last weekend.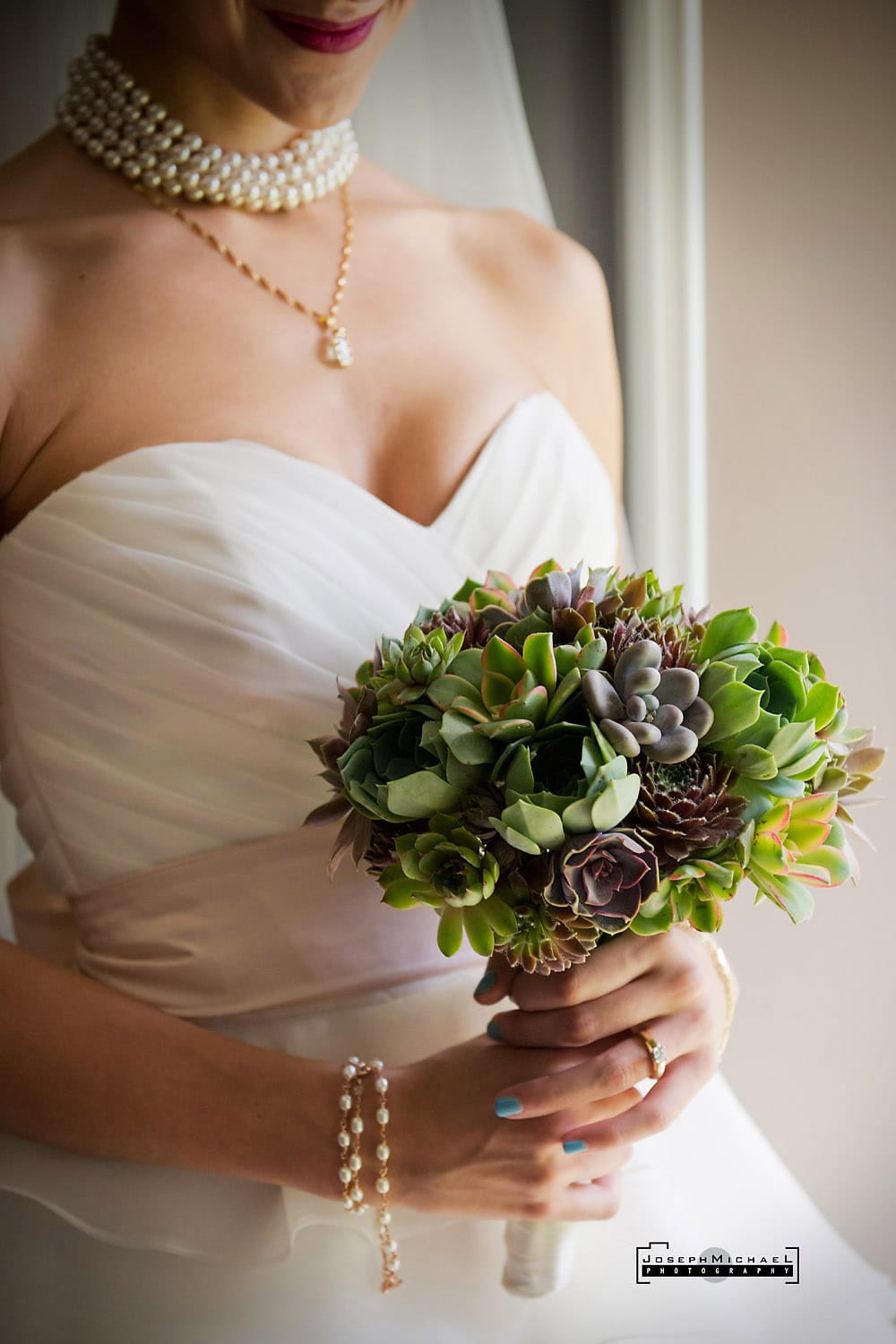 Bride bouquet provided by Vanderfleet Flowers in Etobicoke, bridesmaids' bouquets provided by Fortino's House of Flowers.
More succulent bouquet photos below.

View full portfolio at Joseph Michael Photography.