December was a crazy month for gigs and I haven't updated the blog in a long while. And so to make up for it, I thought I would throw a post together of about a half dozen shoots last month with a seasonal theme.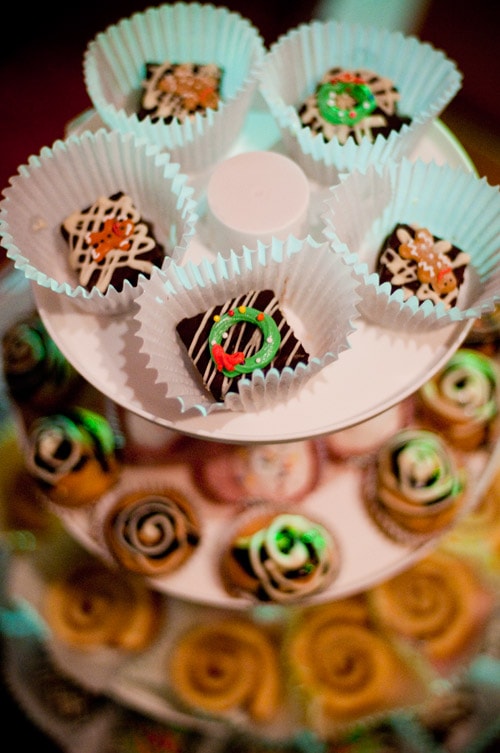 One of the 25 delectable entries at the Foodiemeet Bake Off on December 13th at the Samovar Room.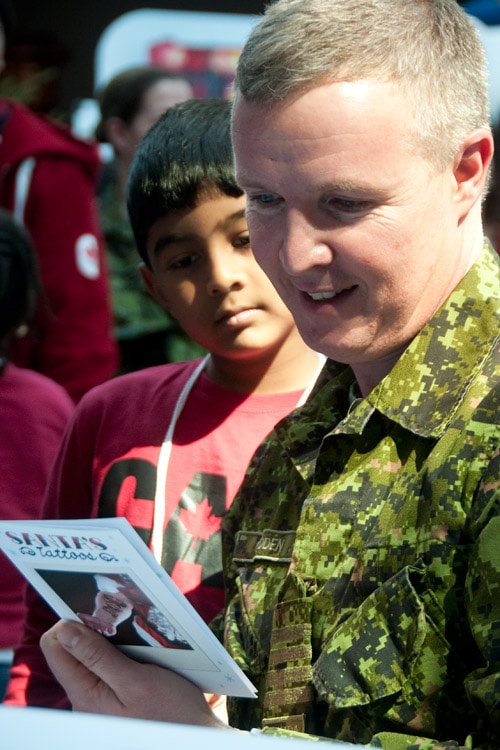 Colonel Stephen Cadden reads one of thousands of cards and Tim Horton's gift cards sent for Canadian soldiers in Afghanistan as part of "Share A Cup With A Brave Canuck!" initiative at the EMS Headquarters on December 17. Over 4,500 Tim Horton's gift cards were donated by Canadians across the country, surpassing the goal of one for every soldier in Afghanistan.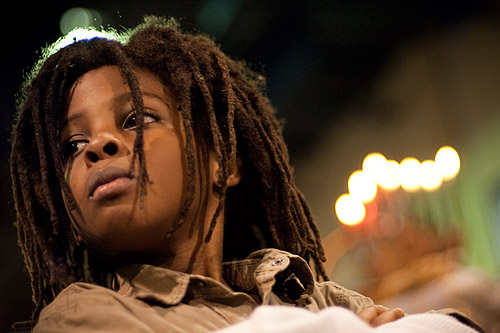 Tafary Church, 7, enjoys the entertainment at the Annual Kwanzaa Show sponsored by the African Canadian Heritage Association at the Tropicana Community Services on Dec 13th. Behind him is the seven Kwanzaa candles representing the seven principles of the seven day festival, unity, self-determination, collective work and responsibility, cooperative economics, purpose, purpose, creativity, faith.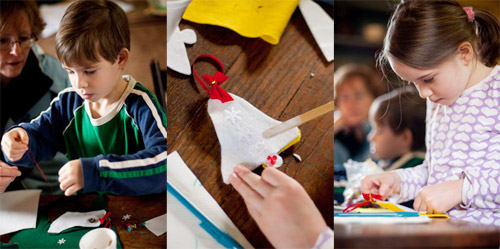 Bridget Badali, 7, and her brother Jack, 5, make some finishing touches to their Christmas ornaments at the Todmorden Mills Museum and Creative Centre where visitors experienced authentically decorated 19th century buildings and baking on Dec 20.
And the season wouldn't be the same without a jolly old elf, who turns up at all sorts of functions: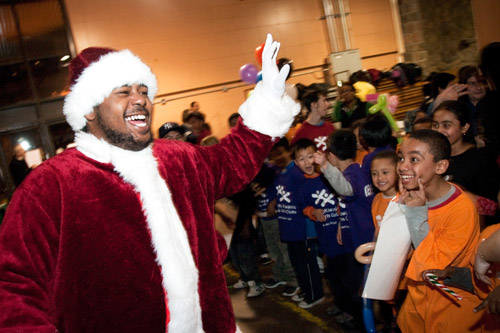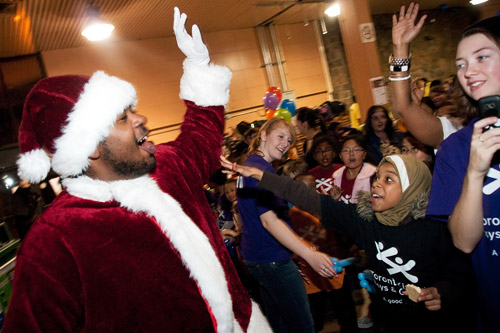 Santa and the Toronto Kiwanis Boys and Girls Club annual holiday party.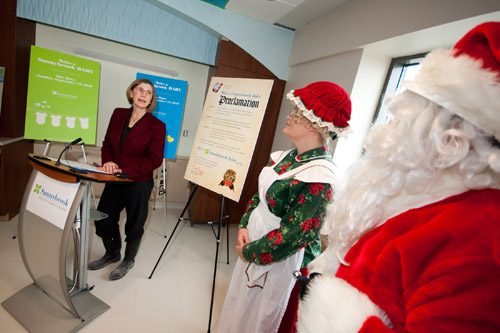 (above) Nine months before the move in date for the new facilities at the Sunnybrook's Women & Babies Program, Dr. Jennifer Blake, Chief of Obstetrics and Gynaecology at Sunnybrook Hospital, with the help of Mr. and Mrs. Claus, announce a new program whereby the first couple delivering a baby in Sunnybrook's new facility on Sept 12, 2010 will receive diapers for a year, baby clothing, toys and a spa package for mom.