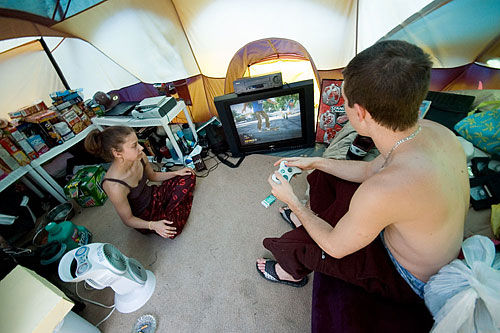 (above) Native Michiganders Brittney Hoffman and David Craig play Xbox in their tent and semi-permanent home at the Glen Rouge Campground in Rouge Park. The park has been their home since David began an eight week mechanics course in the city.
Working freelance for the Toronto Community News has taught me a lot about the city, especially the East end. Like for example, I had never heard of Glen Rouge Campground. I'm not really surprised I had never heard of it, it's on the other side of the city and my parents never had an urge to take us camping, so it's nice to get out and about the East end and explore a little.
Read an article by Danielle Milley about the campground at Inside Toronto. View more photos below.