Photos from the 2013 Toronto We Day at the Air Canada Centre. What an incredible experience all around, a magical event that surpassed my highest expectations. I mean it's hard not to be impressed by the line-up of artists and speakers and 20,000 engaged youth wanting to change the world.
Click on a photo to view a much larger copy.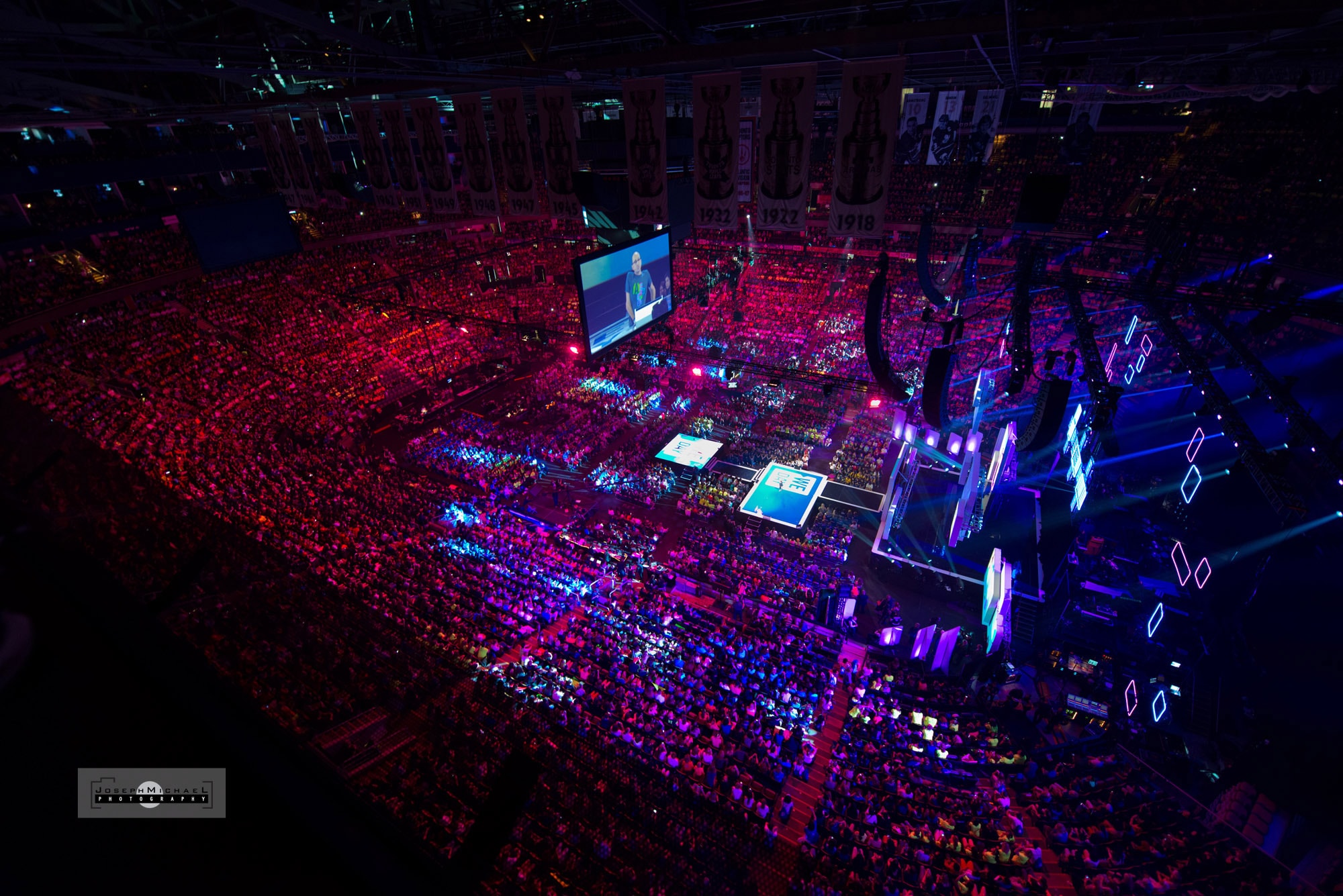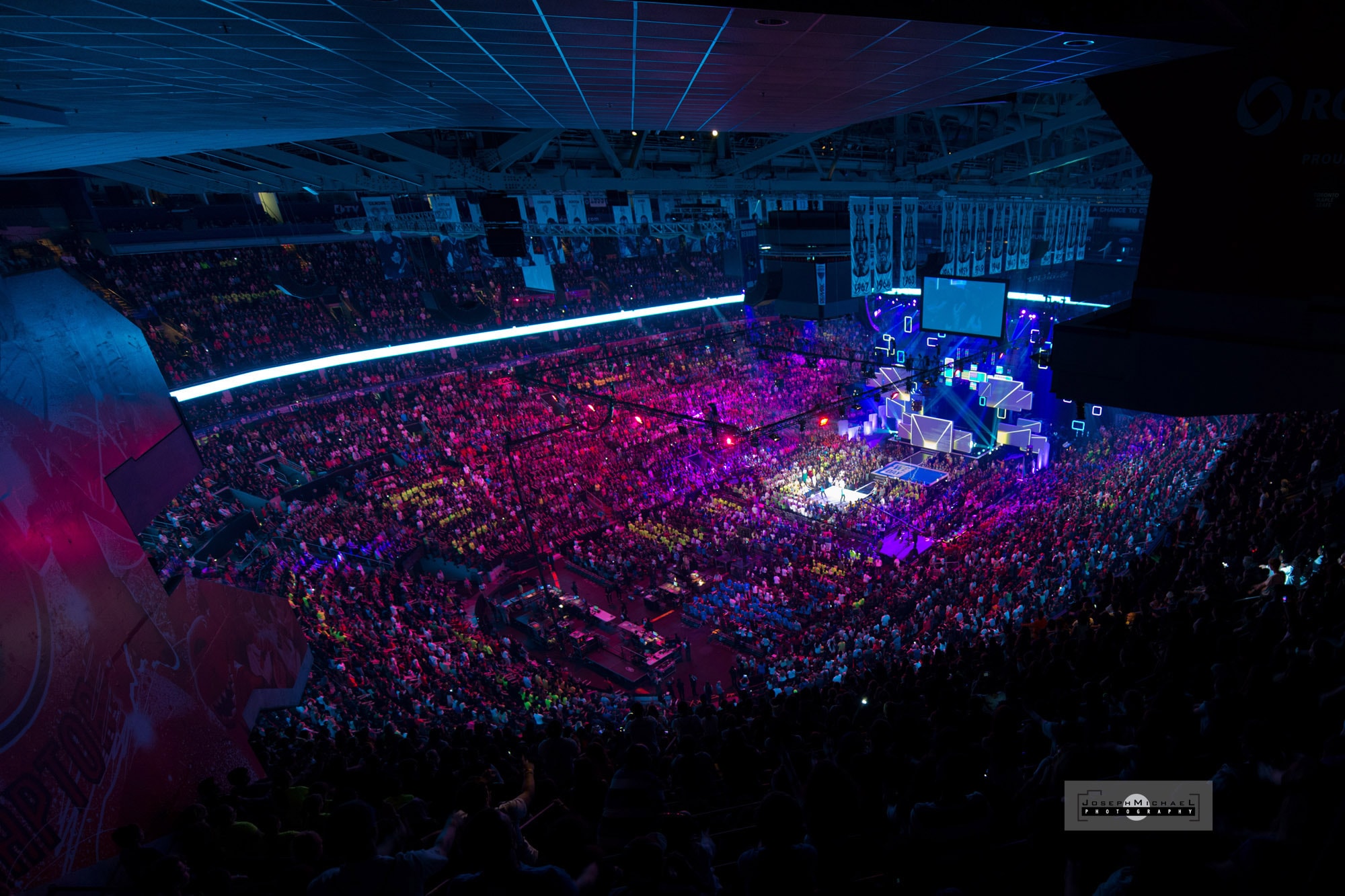 I was there as a volunteer to help my wife with running some interactive booths for for Me to We Trips. While I didn't get to see the whole show, the enthusiasm and energy in the building was entirely contagious.
Below is Glee cast member Darrin Criss.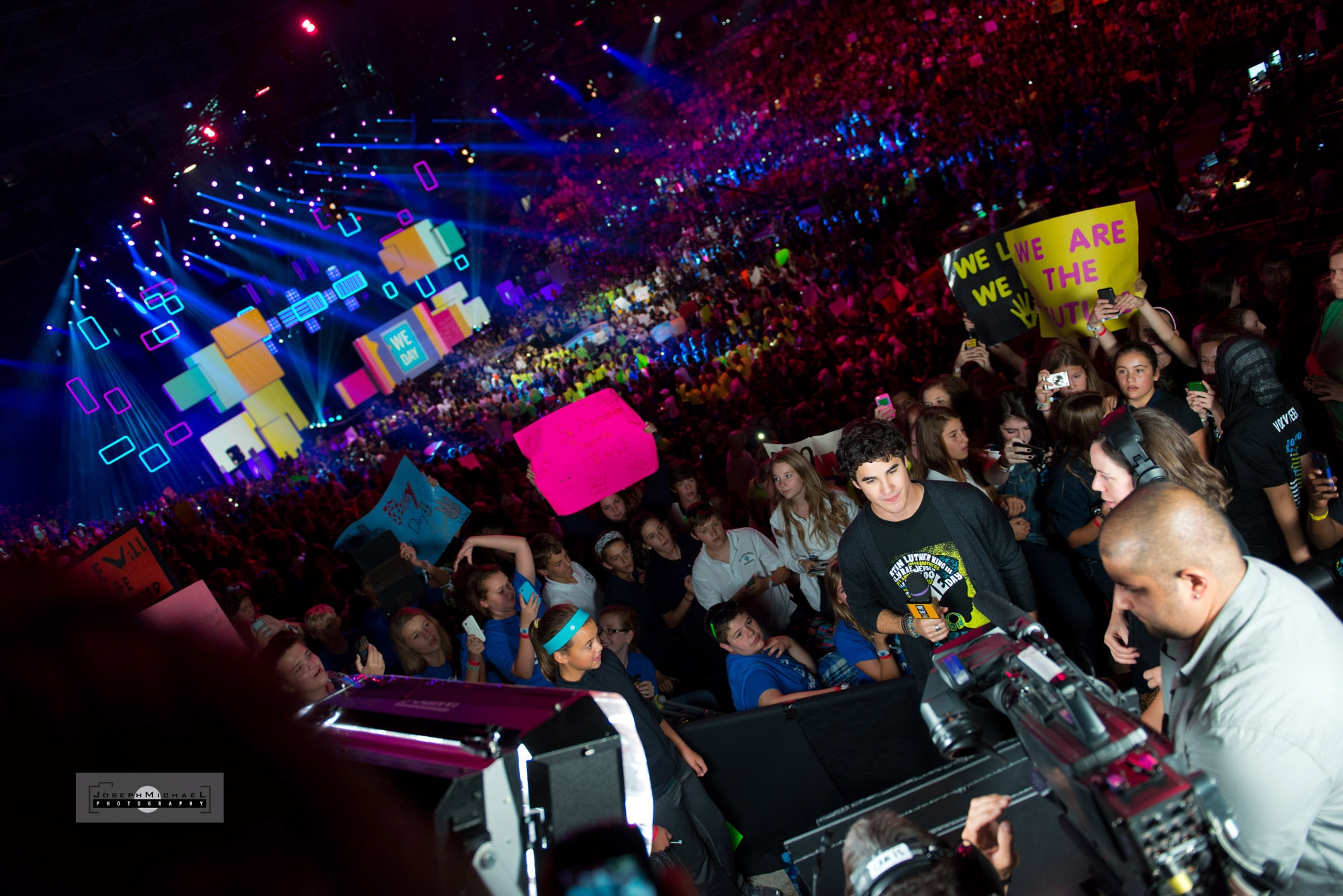 In case you've never heard of We Day, this is some information taken from the We Day website:
What is We Day?
Youth coming together to lead global change is the movement of our time. We Day brings that movement together for a generation of youth.
We Day is an educational event. It is tied to a year-long We Act program, which offers curricular resources, campaigns and materials to help turn the day's inspiration into sustained activation.
Harnessing the energy and passion of this young community of change-makers, We Day brings youth together in an unparalleled setting to show them that they are not alone in their journey to make a difference.
Within stadiums full of cheering young people, We Day brings some of the greatest social issues of today to the forefront, and—no matter the cause, no matter the issue—provides ways in which every young person can find their place within the movement to create global change. The end to apathy is realized as young people discover that they are all part of this movement.