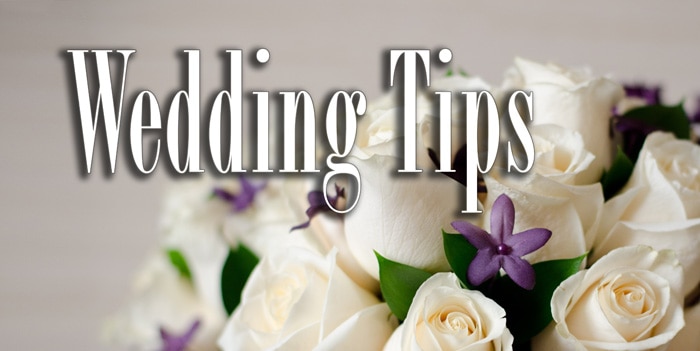 This is the first in what will be a series of posts on lessons we learned from our wedding day. Stay tuned for more.

So it's been exactly one month since our wedding and we've had time to de-brief. It was an amazing day and we did a lot right thanks to help from friends, family, and a lot of our own planning. There were also a couple things that we could have done better. In order to help you out, we are going to post a few of the things we learned from the experience and hopefully it helps to make your day even better!
Good luck,
Kathy & Joe
WEDDING PLANNING: IF COMMUNICATION IS KEY, WHAT IS THE BEST WAY TO COMMUNICATE?
The Couple:
Ensuring that you're on the same page with your significant other is super-important, everyone says that, but it's harder than you'd think! There are a lot of books that will give you ideas for things to discuss before you start the ball rolling, usually including budget, size of wedding, location, etc. One of my favorite books throughout the process was "The Wedding Book: The Big Book for Your Big Day" by Mindy Weiss and Lisbeth Levine. They have a pretty comprehensive budget guide as well as a helpful template for creating a Guest List spreadsheet (you can also find one on TheKnot.com, but even if you upload your own, the best feature there is the Seating Chart).
Google Drive – Can be very useful for a couple planning a wedding. In total we had 9 Google docs going because we had a lot of logistics to organize. It was great for us both to have access to these so if we received info, it was in a shared location. If you had a wedding planner, you could easily share viewing privileges with them as well. A few documents that may be transferable to you include:
Guest List – VERY helpful, especially when tabulating meals, costs, sending thank yous, etc.
Vendor List – nice to have names, company, and contact info all in one place. Many times vendors have to interact & being able to send out the whole list without scrounging around for details was very helpful.
To Do List – we also used the list on TheKnot.com, but this was helpful for tasks specific to our wedding
Song List – we had songs picked for during dinner to go with our theme & some mandatory plays for during dancing
Guest Flight Info – a lot of our guests travelled to the wedding so this helped us keep track & put folks in touch for carpooling to the hotel
Wedding Weekend Schedule – helpful so that we knew what the other was planning with their guys/gals, and also great info for the photographer
Things Coming & Going from the Venue – this showed what we were bringing to the venue, who was in charge of bringing it/taking it home, and where it should be returned after the wedding (this would have been VERY helpful, but we forgot to print it out and the end of our evening was a little more hectic than we would have liked!)
Vendor communication:
Getting what was in my head across to the vendors was really tough. If Joe's known me for as long as he has and we had to work hard to be on the same page, I guess it's inevitable that vendors couldn't read my mind either! I had a particularly hard time with florists because I don't know flowers very well. In one case I sat down at a florist's shop, she listened to me and I really thought it was going great – then she started pulling out flowers and showing me what she envisioned – completely different! It's like she wasn't listening at all. After leaving, I realized that having more images might help and Pinterest became very useful.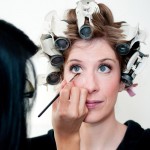 Pinterest – this worked best when trying to figure out my own style & then showing the pages to florists, hair or makeup artists, etc. (It did not work well for my bridesmaids because they don't receive notification when new things are posted & you can't see if they've seen things or what they think. That said, if your bridesmaids are heavily into Pinterest, it might work for you.)

Wedding Website – share it with your vendors in cases where it may be useful! While you'll likely do a trial run with them for your own look, most of the time they don't meet the bridesmaids until the day of, so pictures and details on the gals can help them prepare ahead of time.
Family & Friends (including Wedding Party):

Communicate early & then designate someone else who people can go to for clarification, ideally outside of the wedding party (if possible).
Both of us had different ways of communicating with our 'teams'. Joe sent Emails when communicating with his Groomsmen, while I worked with my Bridesmaids via Facebook, Google docs, and Email. Here's a breakdown of how they worked for us.
Google Drive – super helpful when creating the Wedding Weekend Schedule and letting the Bridal Team know how the weekend was shaping up (but the best use was for Bride & Groom to stay on the same page!)

Private Facebook group – this worked great for discussion items like hair, shoes, dresses, bachelorette party, etc.

Email – standard go-to for Joe & works the best for ensuring that important info gets to each person, so once decisions were made, I'd always shoot out an email making the final decision, task, or plan very clear (at least I tried to!).

Printout – Joe also created a final printout that was handed to the Wedding Party at the Rehearsal. He went through some of the things and let them read the rest. This was easy for them to refer to over the course of the weekend, even if they were out of their country without access to email or data, and cut down on questions for us.
So do you need to do all of these things? Nope!
If you follow these ideas, will it turn out perfectly? Nope!
Something always goes wrong, but hopefully it helps. We didn't discover of all these things at once so some were poorly executed, but you can pick and choose what you think will work for you.

All of these ideas are simply jumping off points – give them a shot and if you've got more ideas surrounding communication, feel free to comment below!