When Elias and Tina approached me about doing an engagement shoot in zombie make-up, I jumped at the chance. I love taking engagement photos, but zombie engagement photos is just about the greatest thing in the world. To top it all off, Elias had access to an old abandoned barn, together with an old chicken coop with broken windows, corn field and a stone cellar. Are you fricking kidding me!?! Could there have been a better location to take these photos? No. The answer is flat out no!
In case you are wondering, yes, they are both a big fan of The Walking Dead. I always encourage couples to personalize their engagement shoot, incorporate something that is important to them, be it sports, video games, going to The Ex, walking around your neighbourhood visiting various establishments you frequent… that kind of thing. In this case, they went above and beyond and decided that being zombies in their engagement shoot would be awesome. And it is awesome.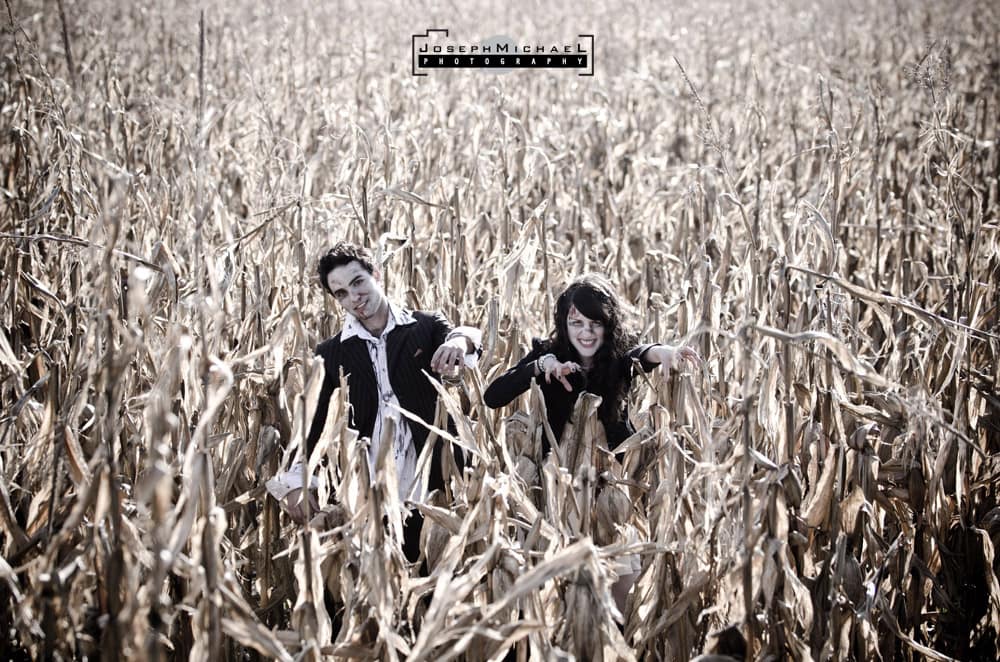 Truth be told, we first did about an hour of photos at the barn without any make-up on. It's not that I didn't like those photos, they turned out great, but I really just wanted to show you the zombie photos, because, well, I don't get to do that very often.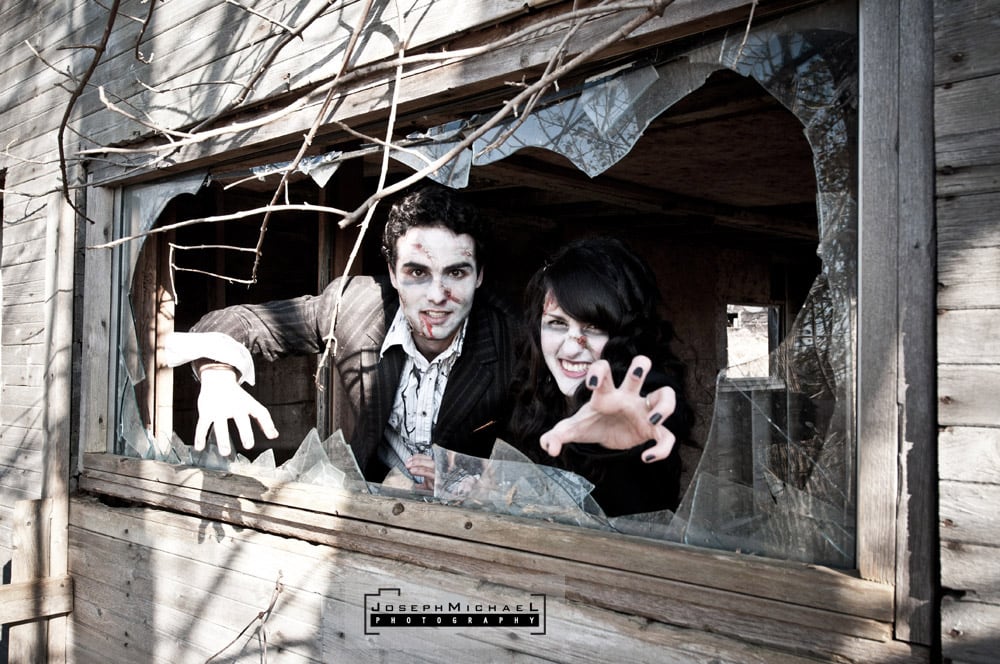 Was I scared at any point during the shoot? Well, yes and no. You tell me, how would you feel being chased through corn by these two?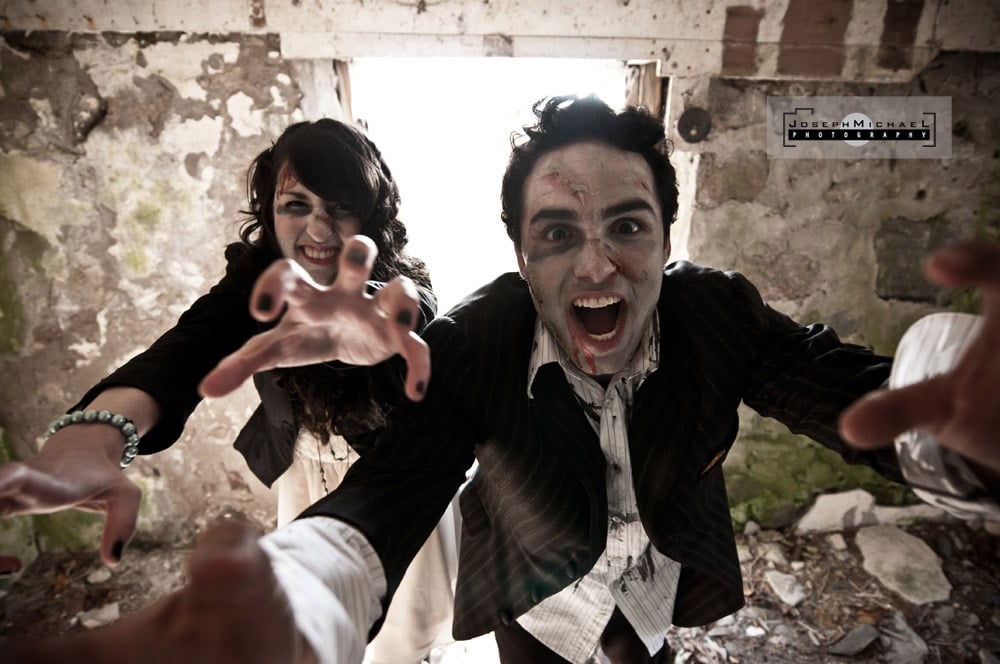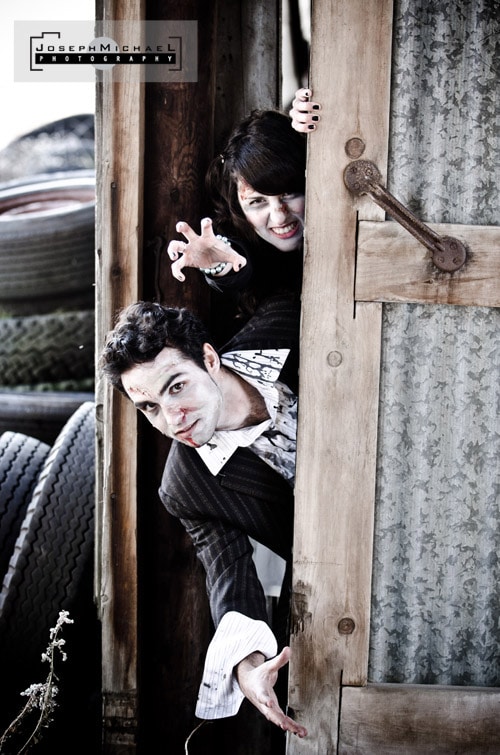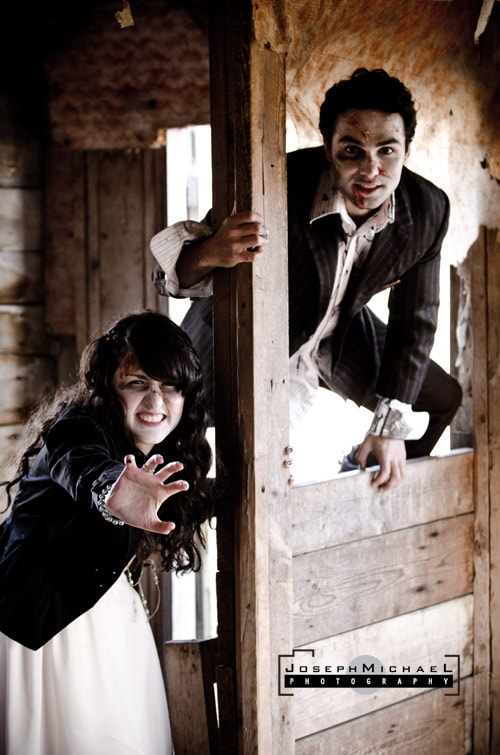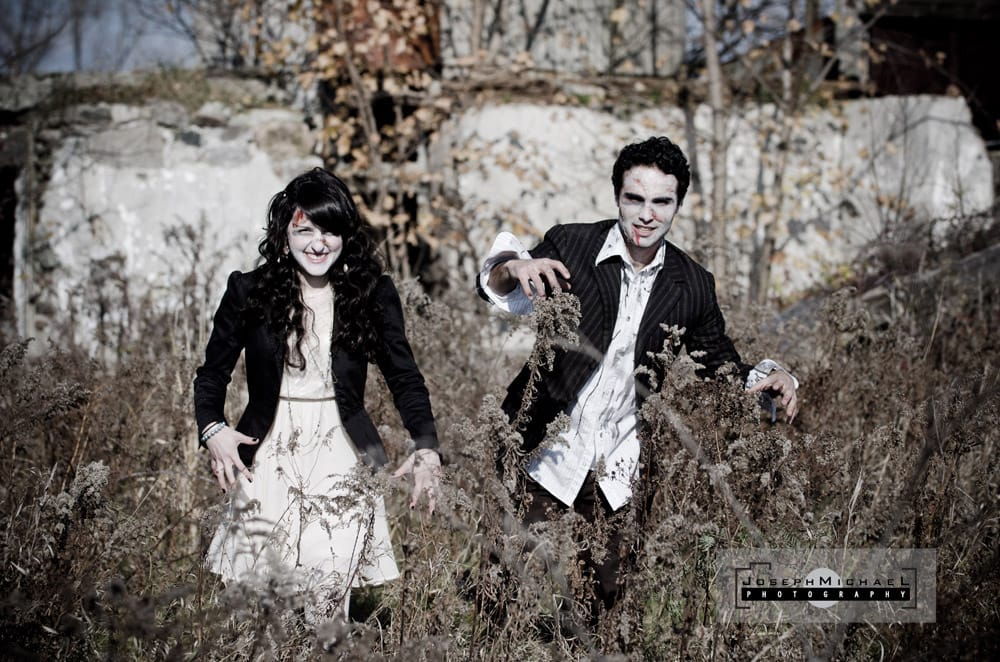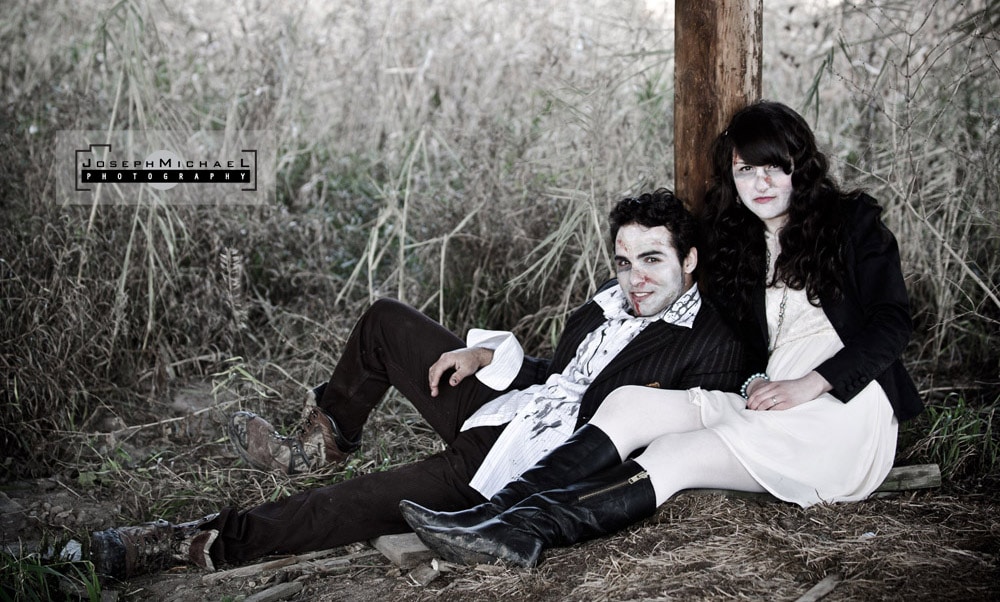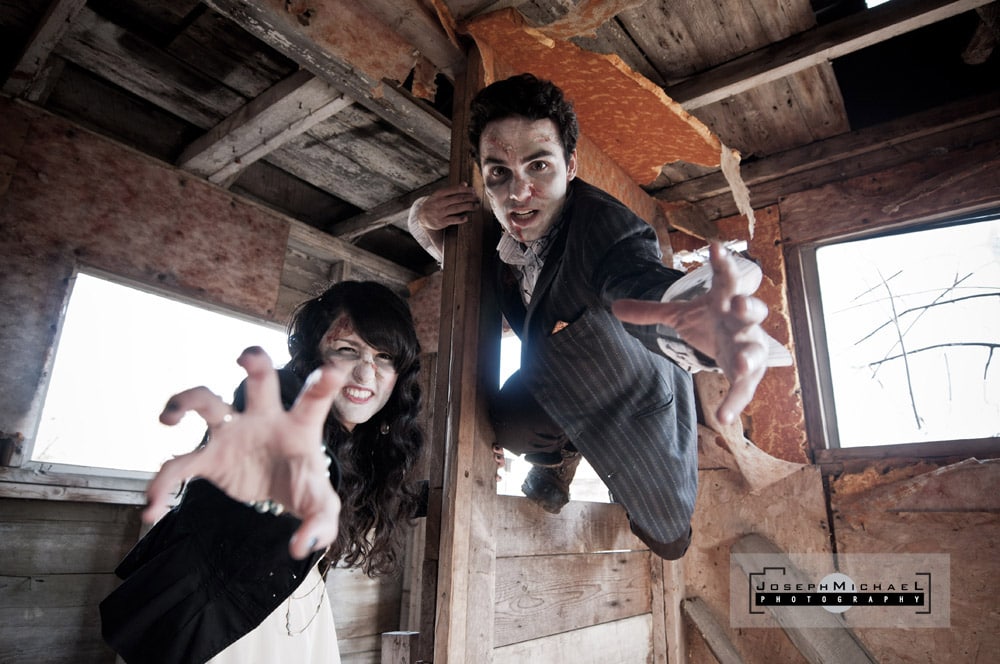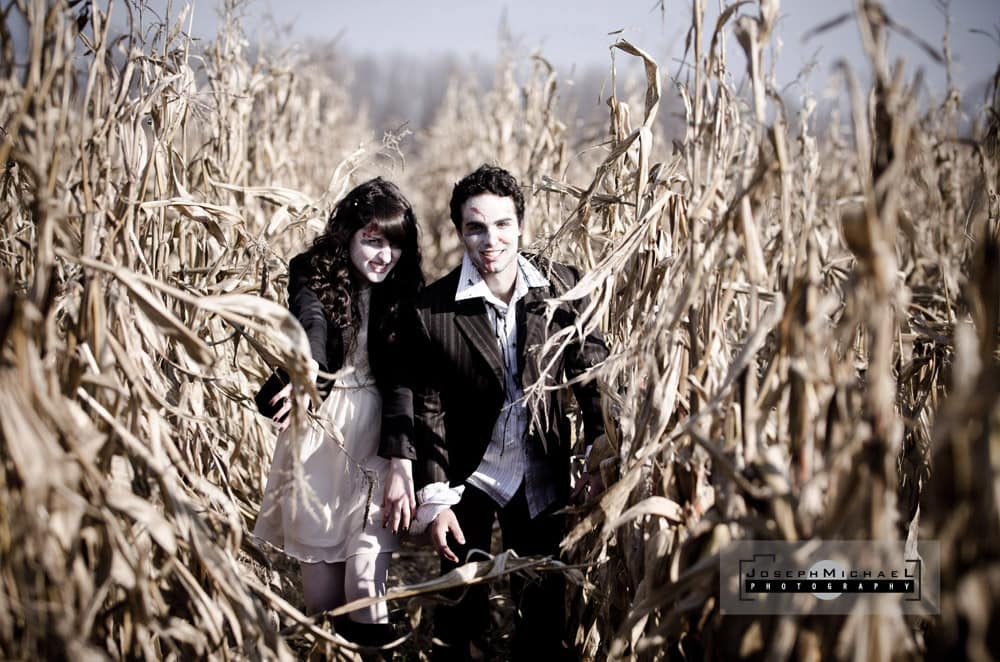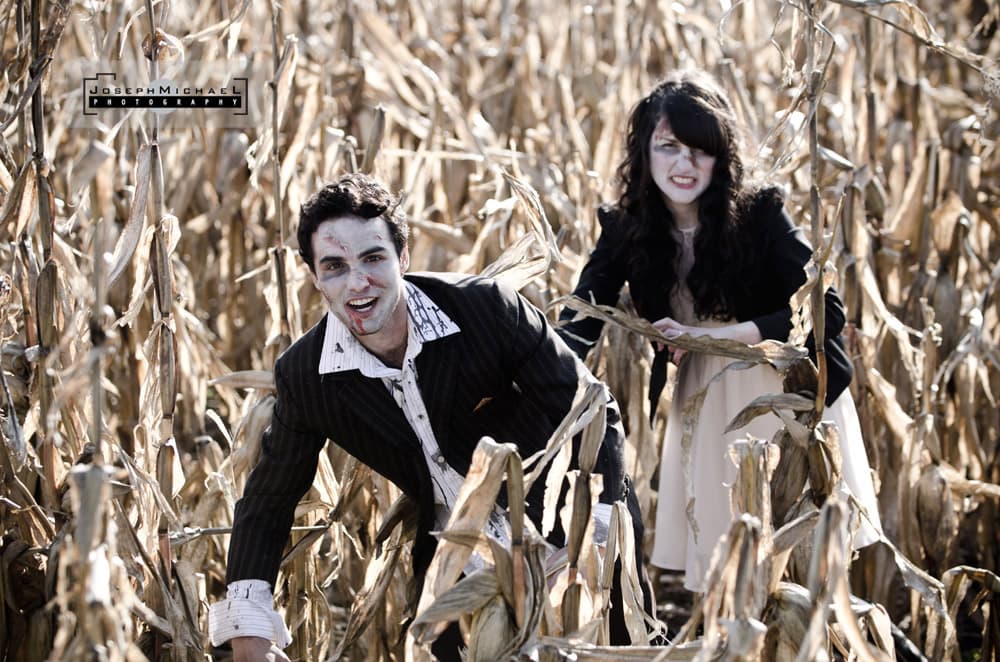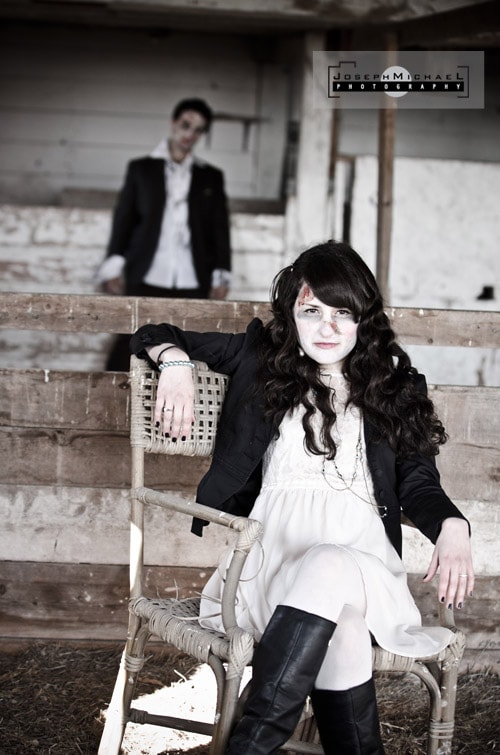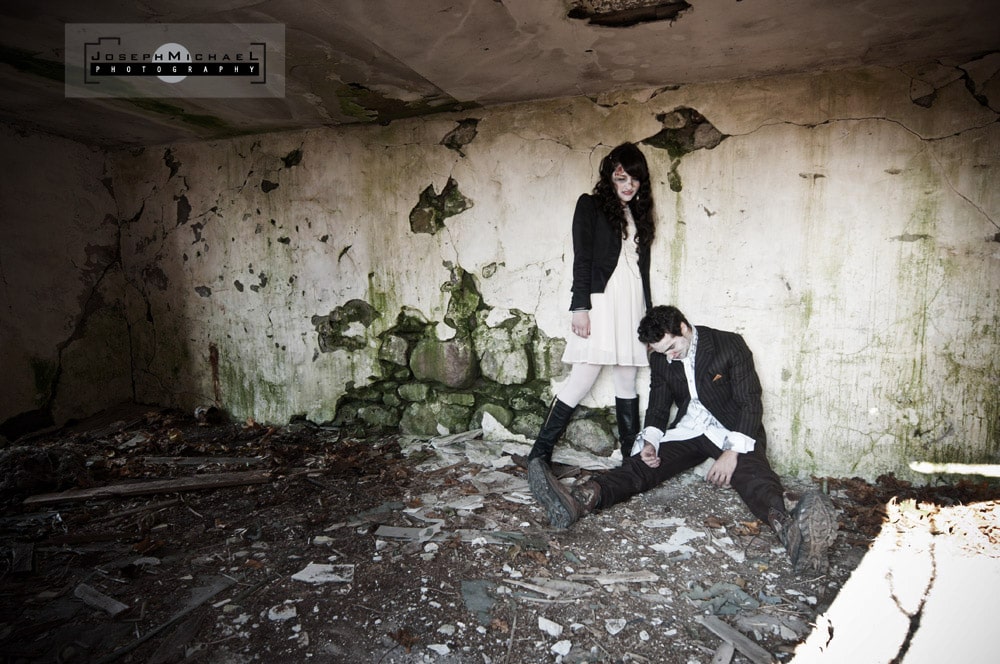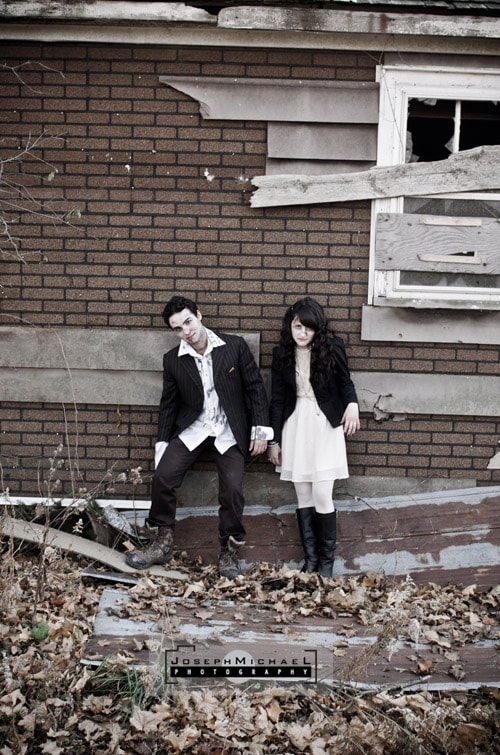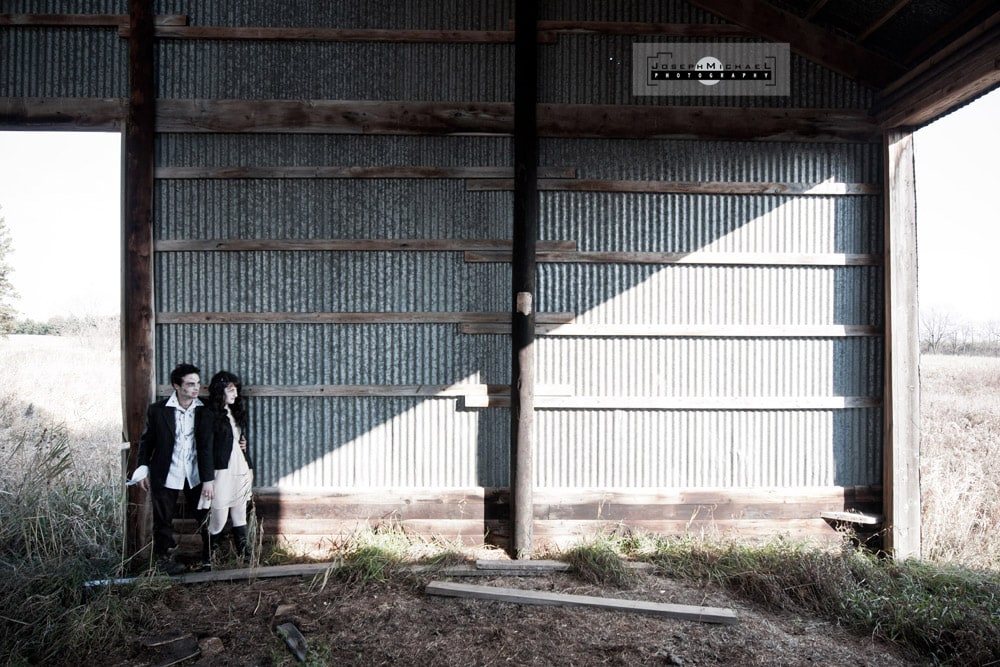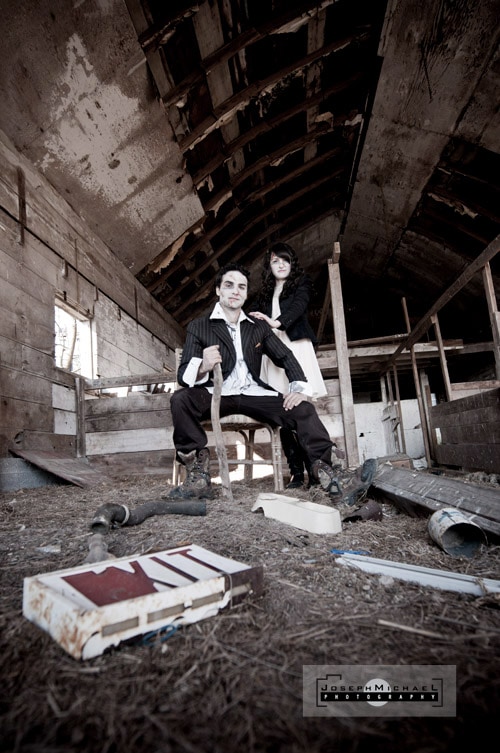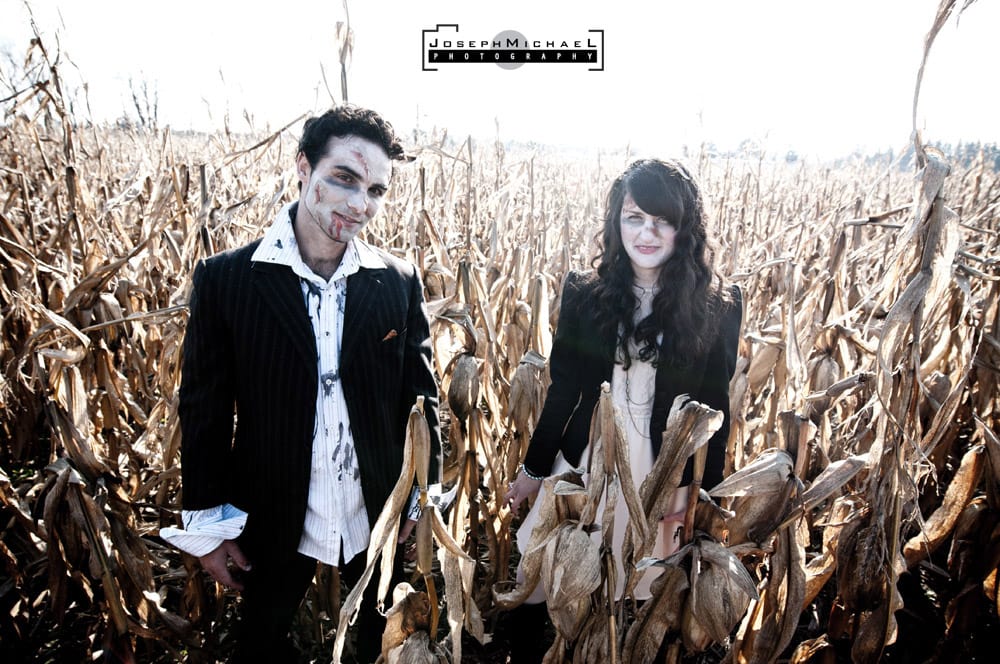 If you have a great idea for a themed engagement shoot or wedding, I would love to be a part of it. Zombie engagement photos are fun, but for other examples of different themes check out my baseball themed engagement photos or nautical themed wedding.
View full portfolio at Joseph Michael Photography. Happy brain hunting! BRAAAAAAAAAAINS!