Wedding photography from an Orthodox Greek winter wedding at Hazelton Manor in Vaughan. You might remember this couple from the incredibly fun zombie engagement shoot I did with them a couple of years ago, so I knew this was going to be a really fun wedding. Great looking bridal party, fantastic reception venue a beautiful Orthodox Church, The Annunciation of the Virgin Mary, which is about three blocks from my house! That's a great combination!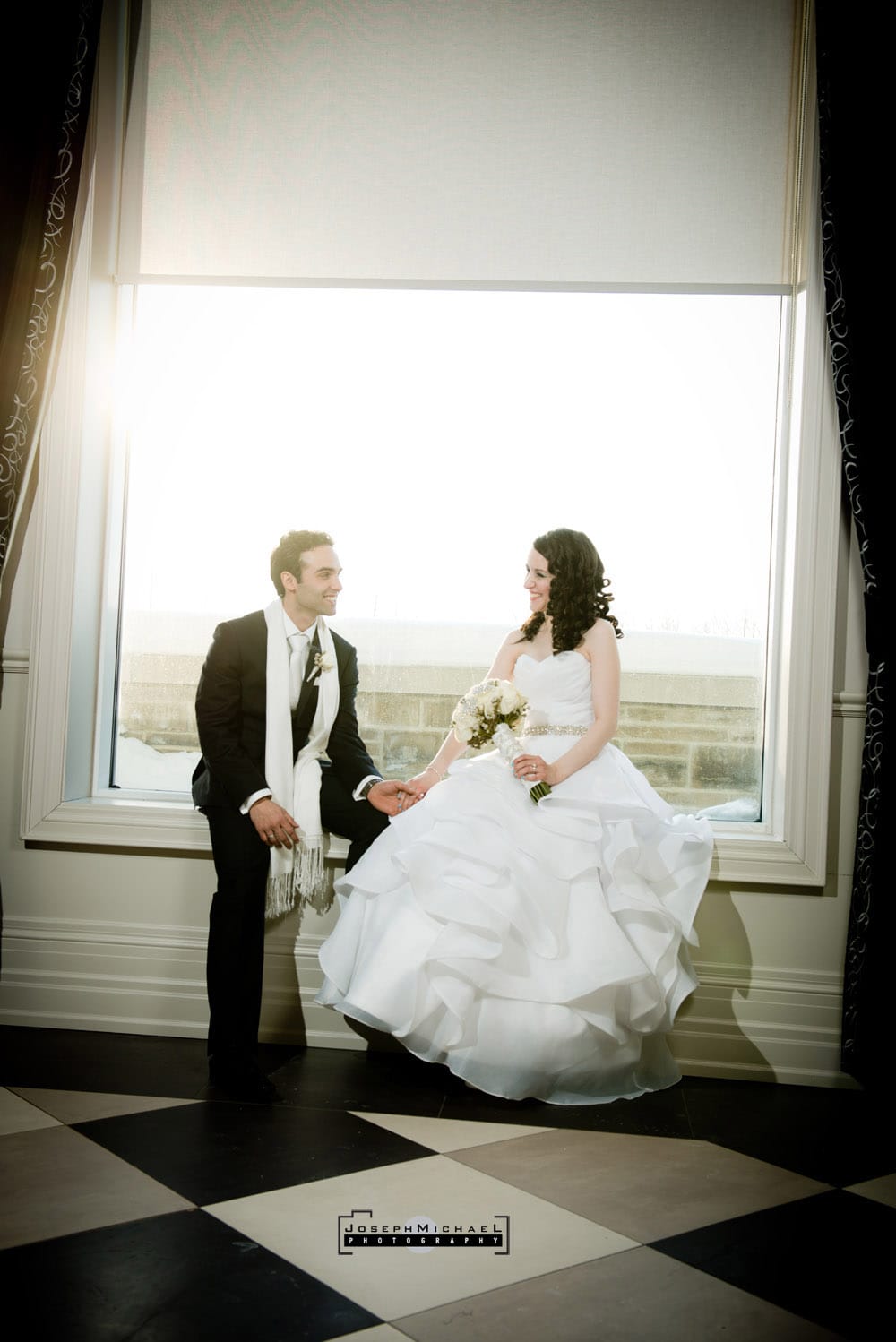 You can see outside the window there is about six inches of snow, and it was a freezing day, but the venue had some great places for photos so none of that mattered!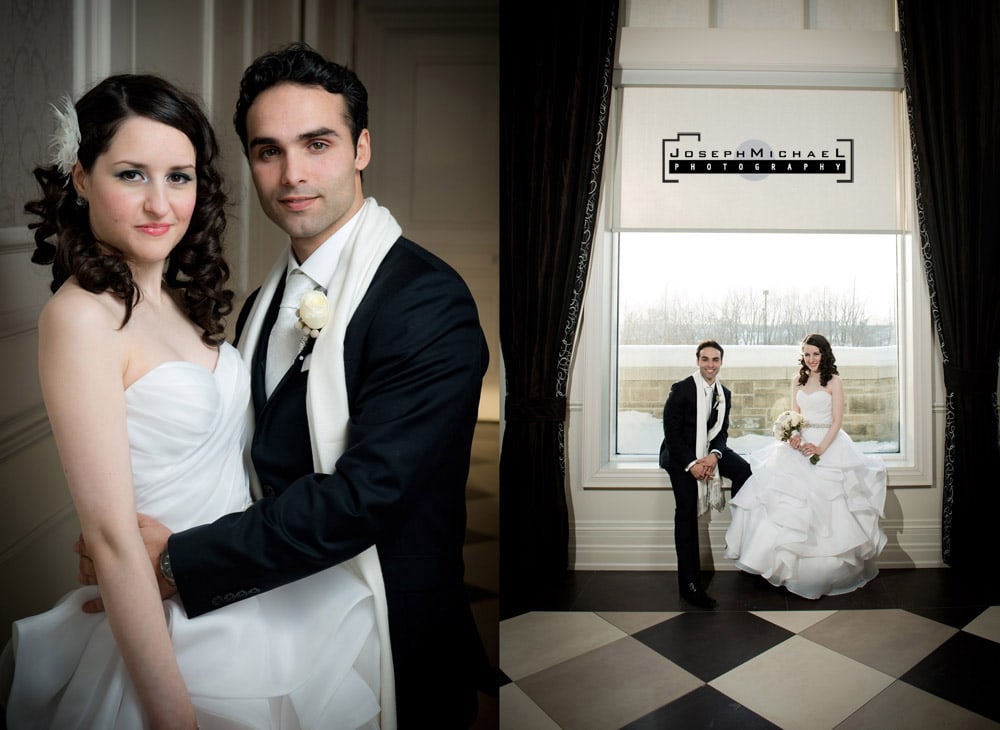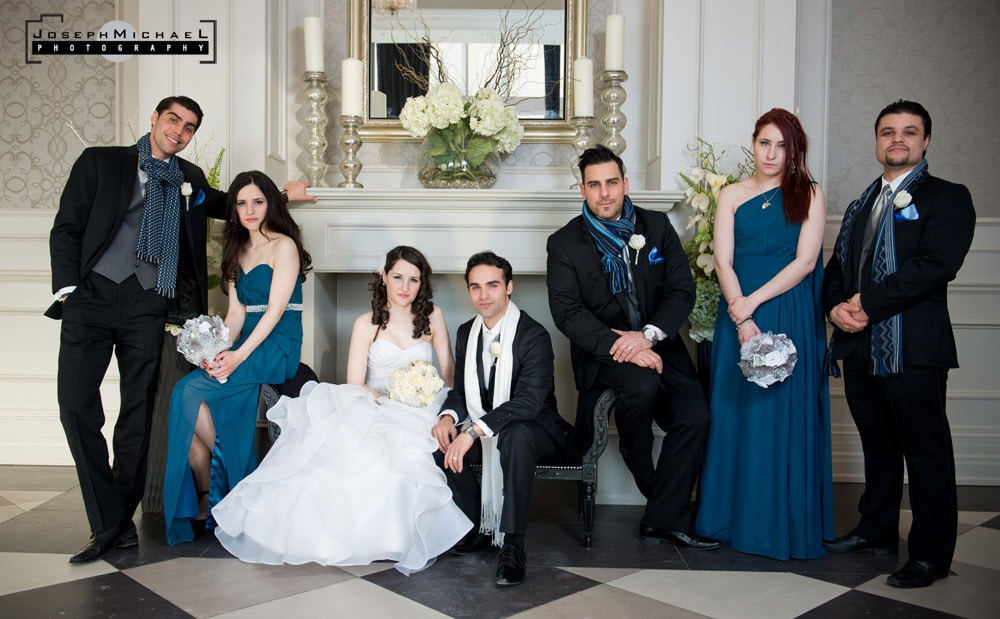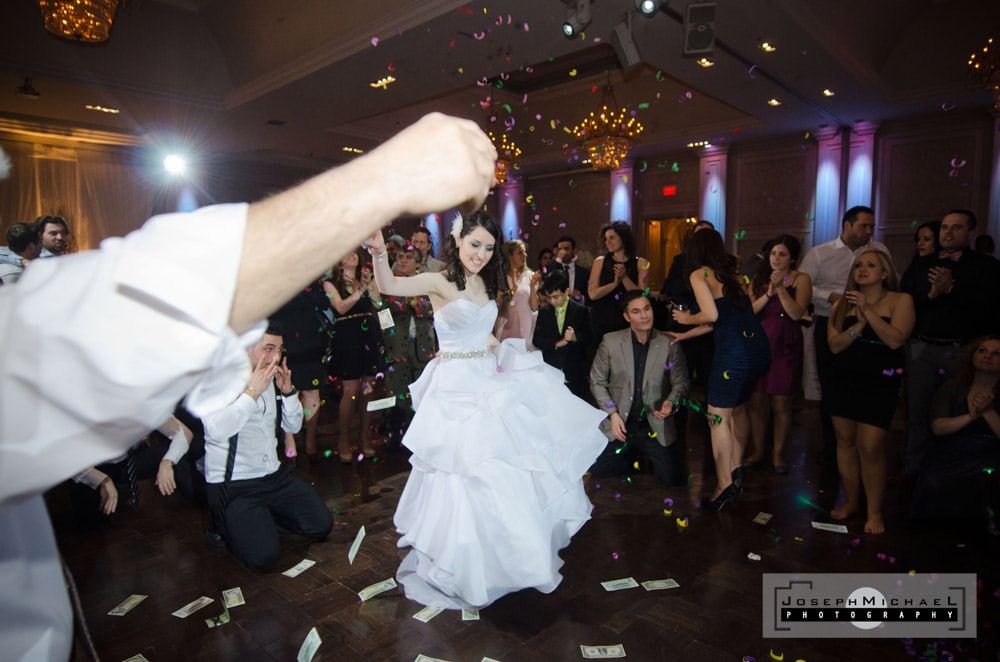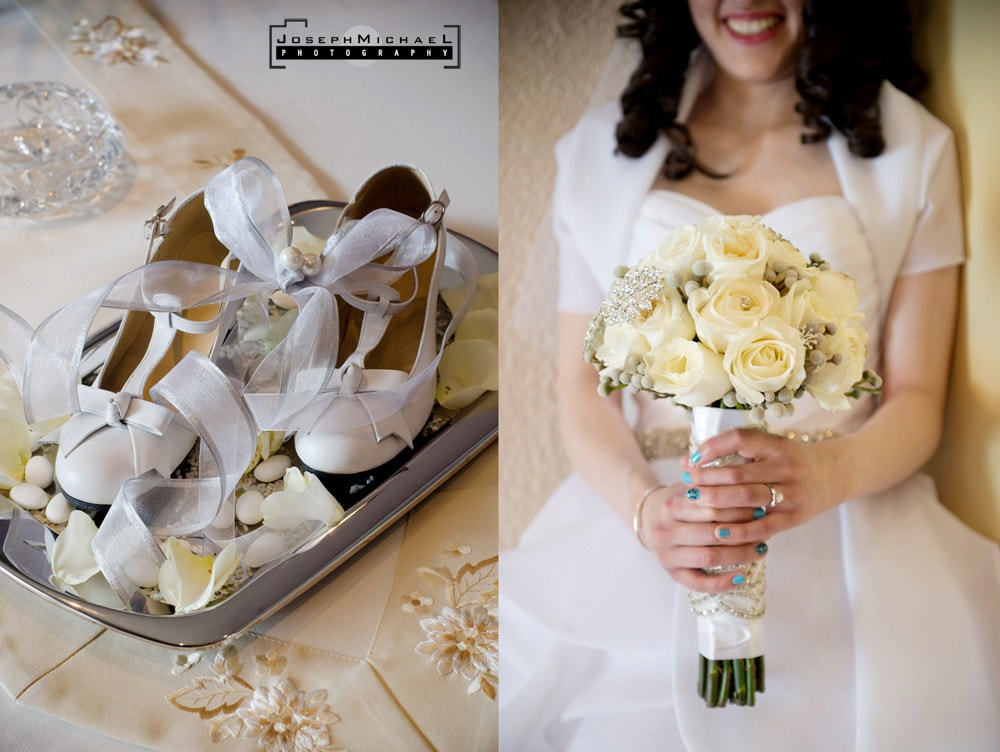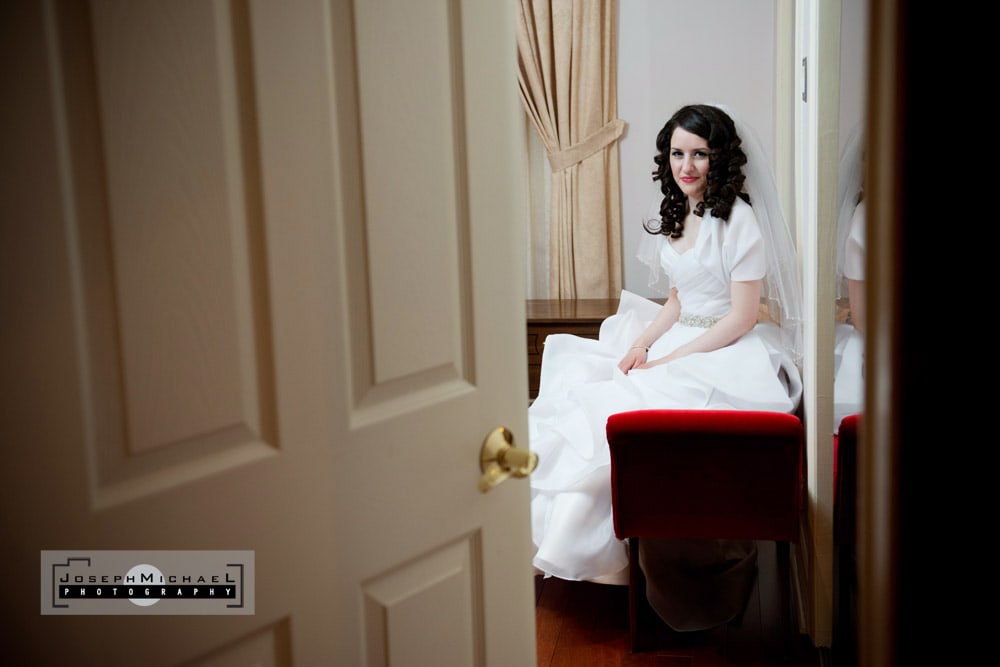 Keep you eyes peeled for neat little winter details through the day, especially at the reception. I loved this snowflake bracelet worn by the bride.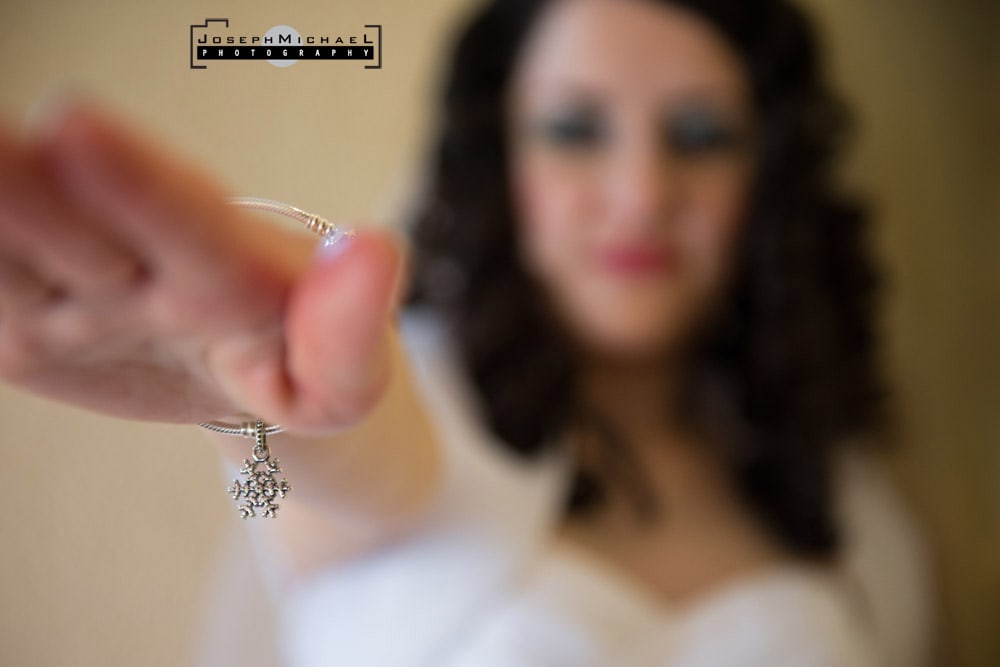 Many more great photos below, click to keep reading.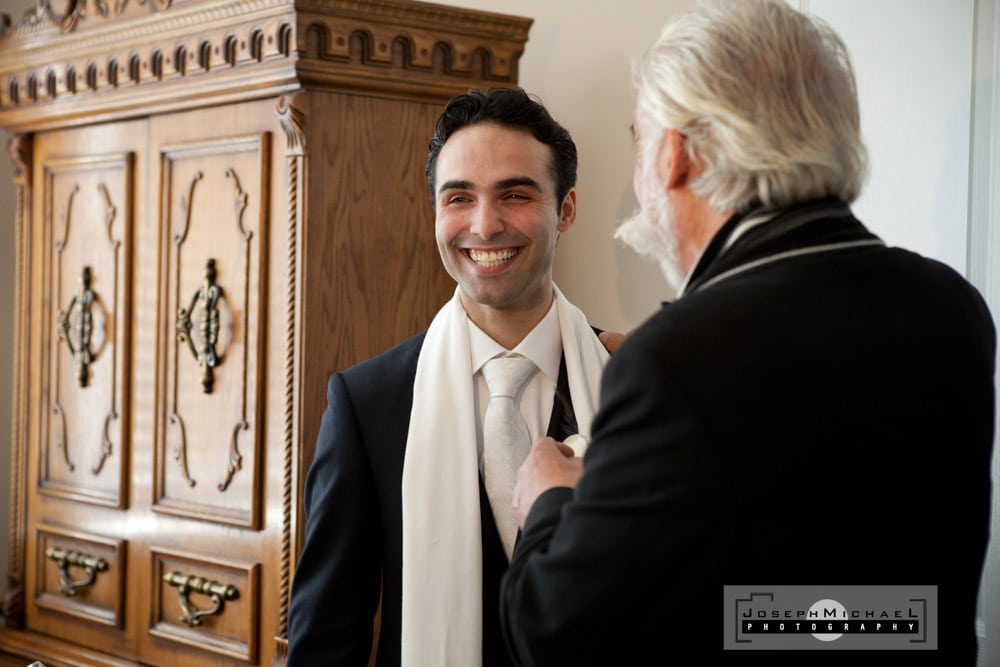 Ceremony was held at The Annunciation of the Virgin Mary Orthodox Greek Church in Roncesvalles.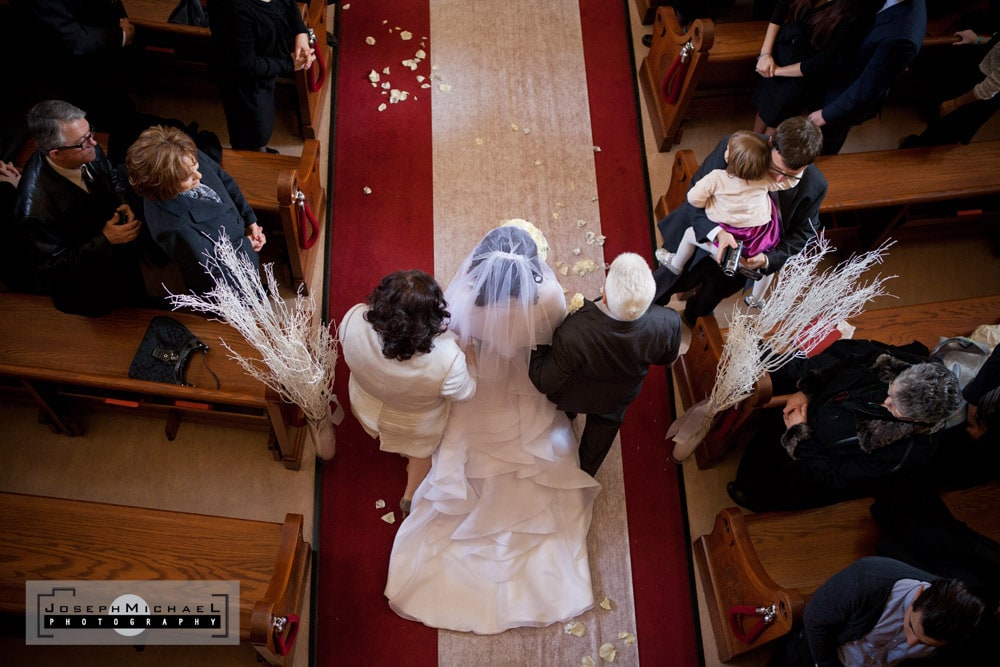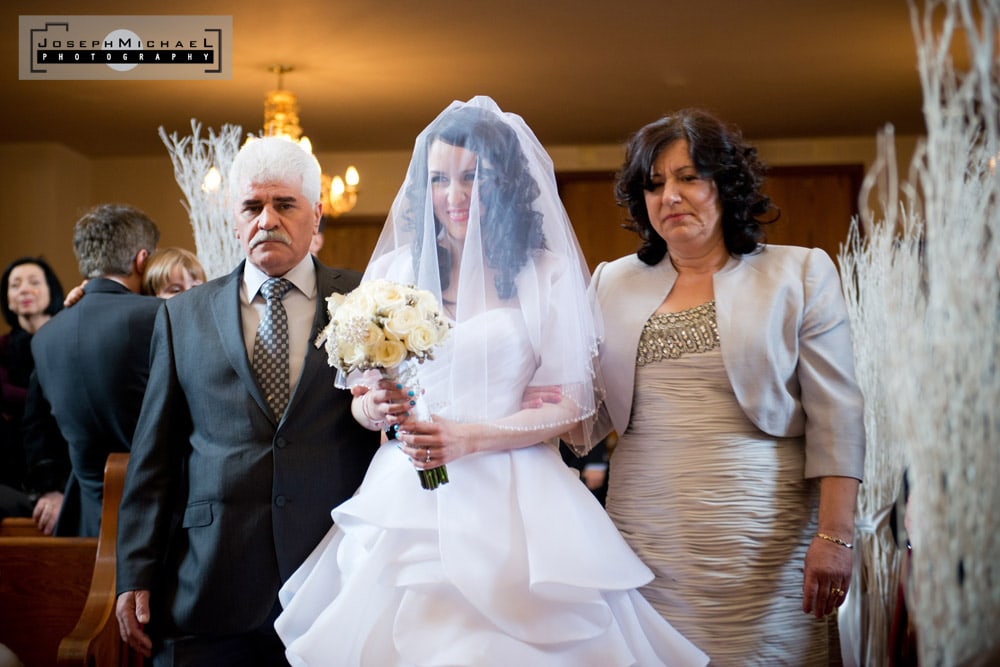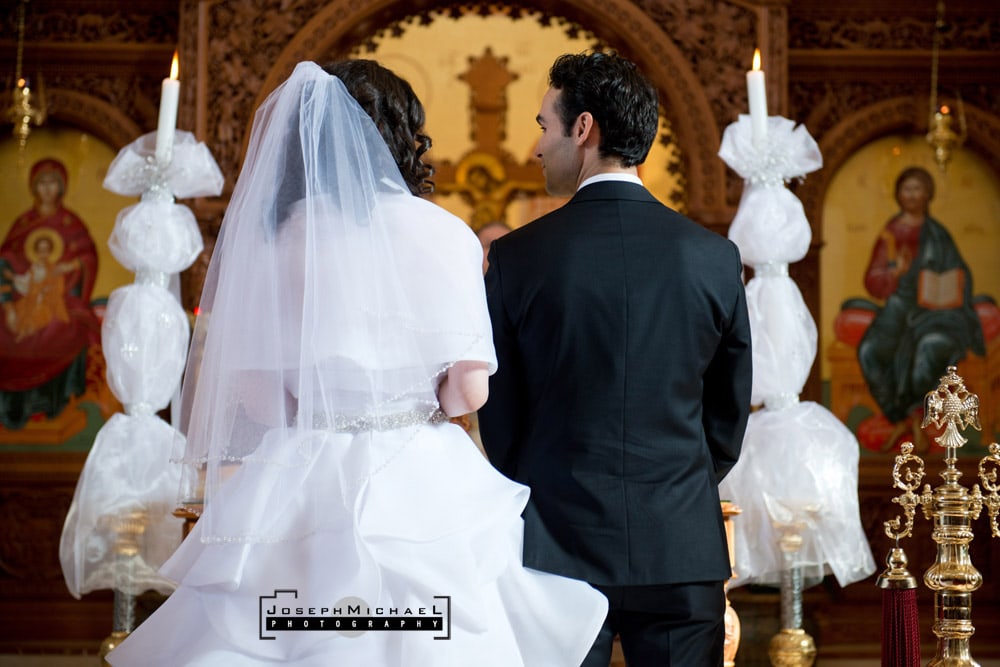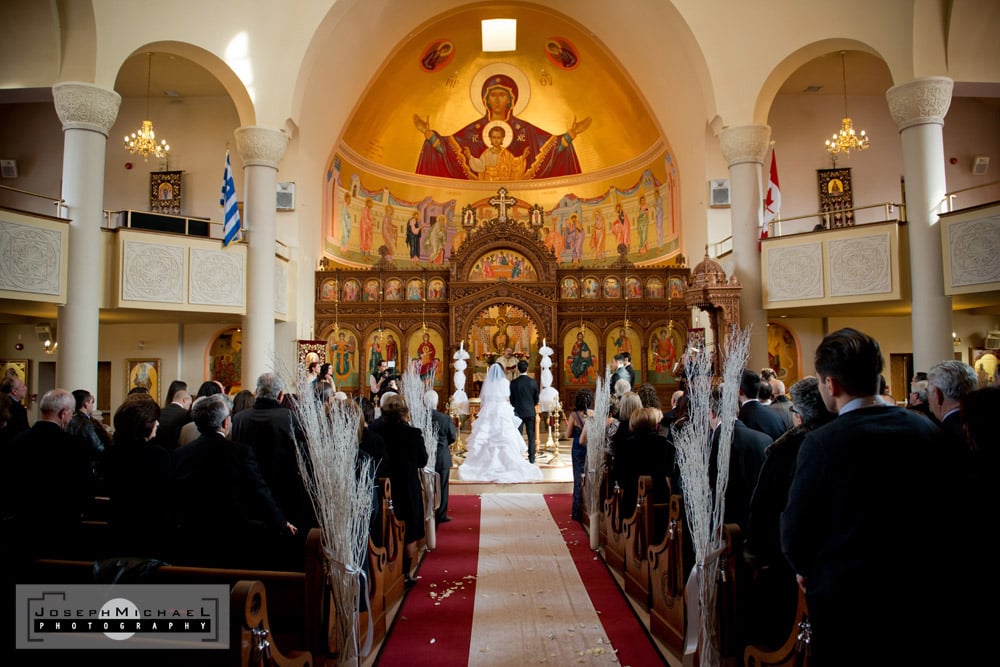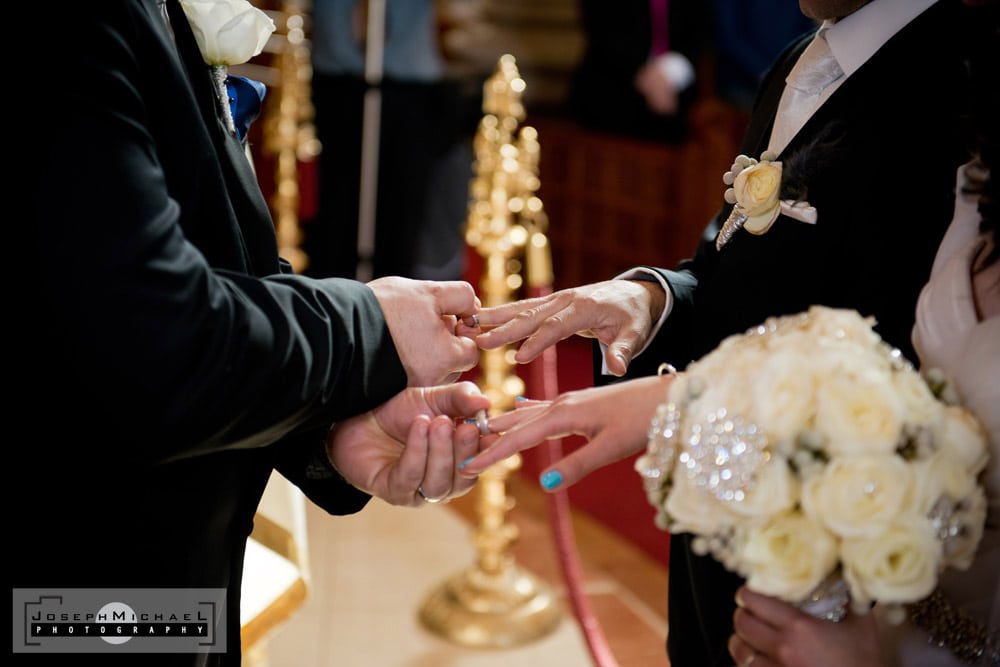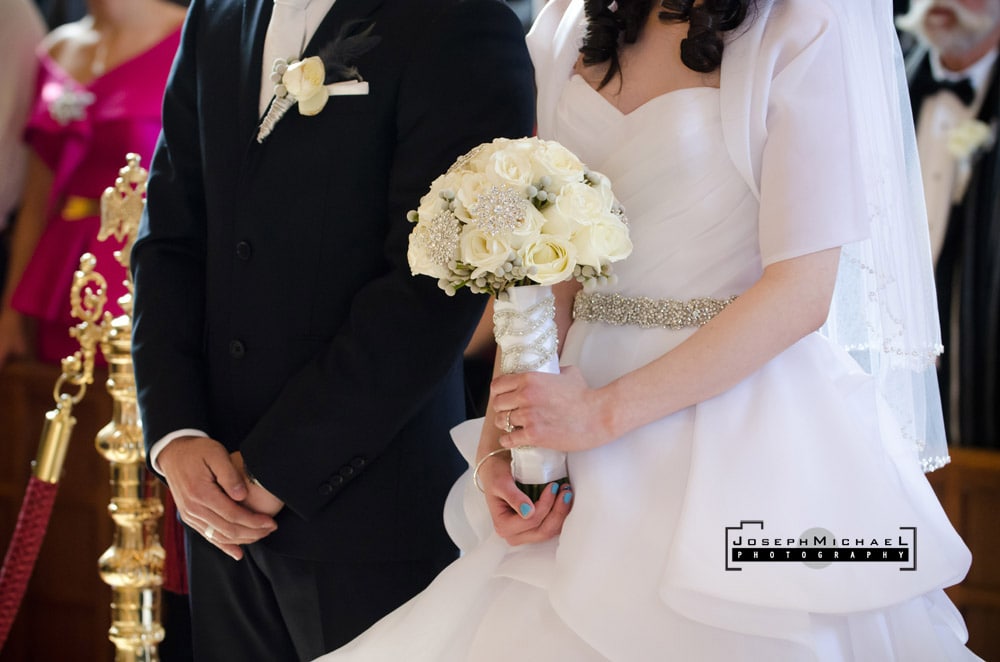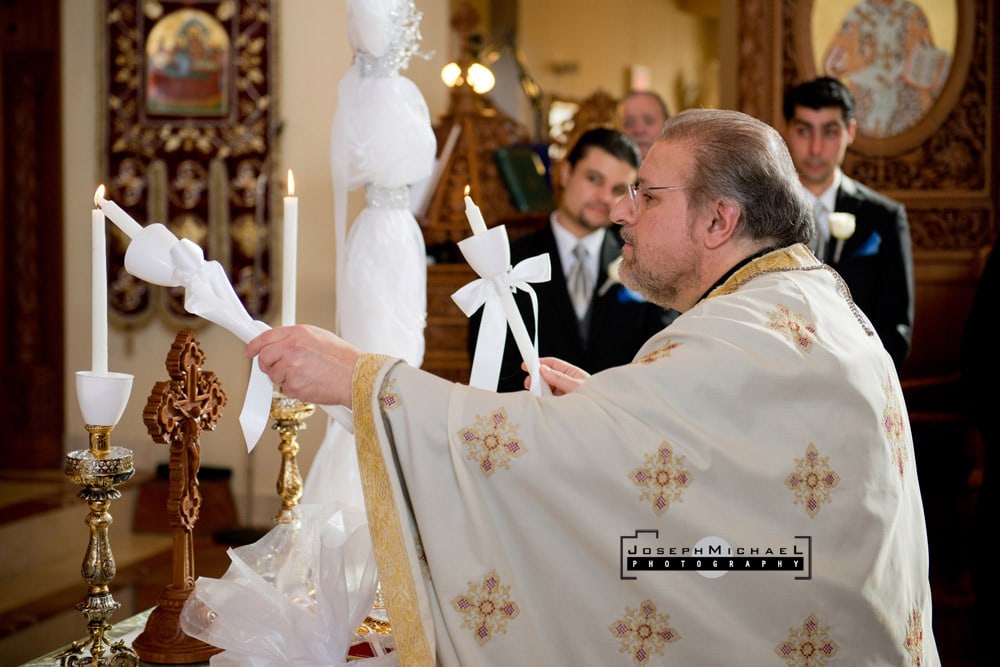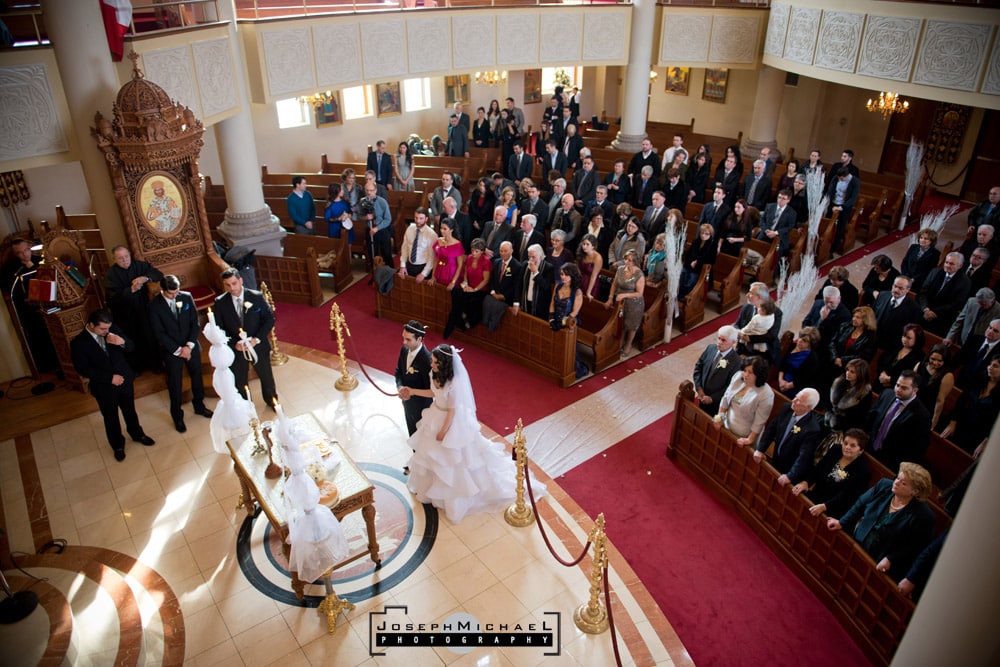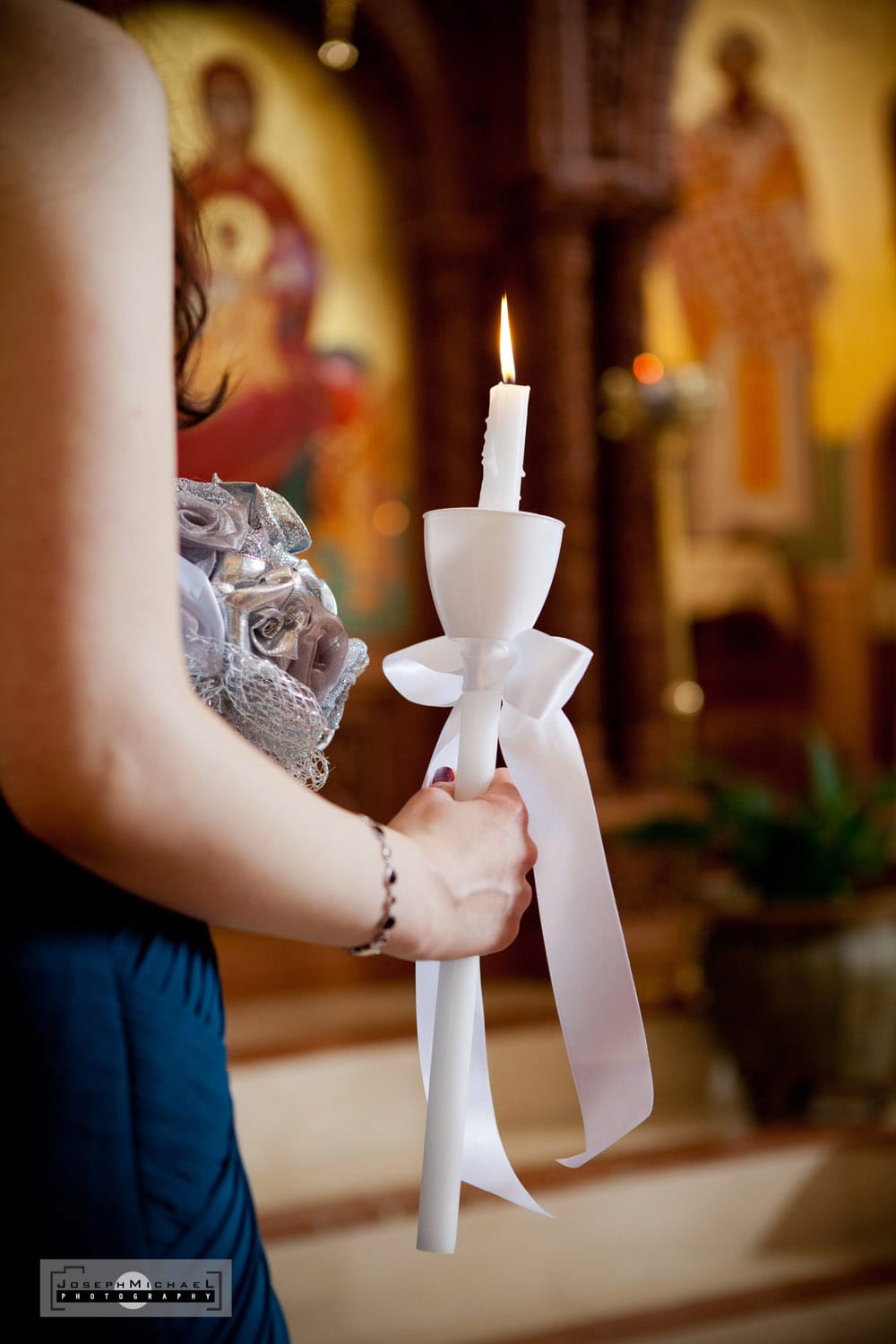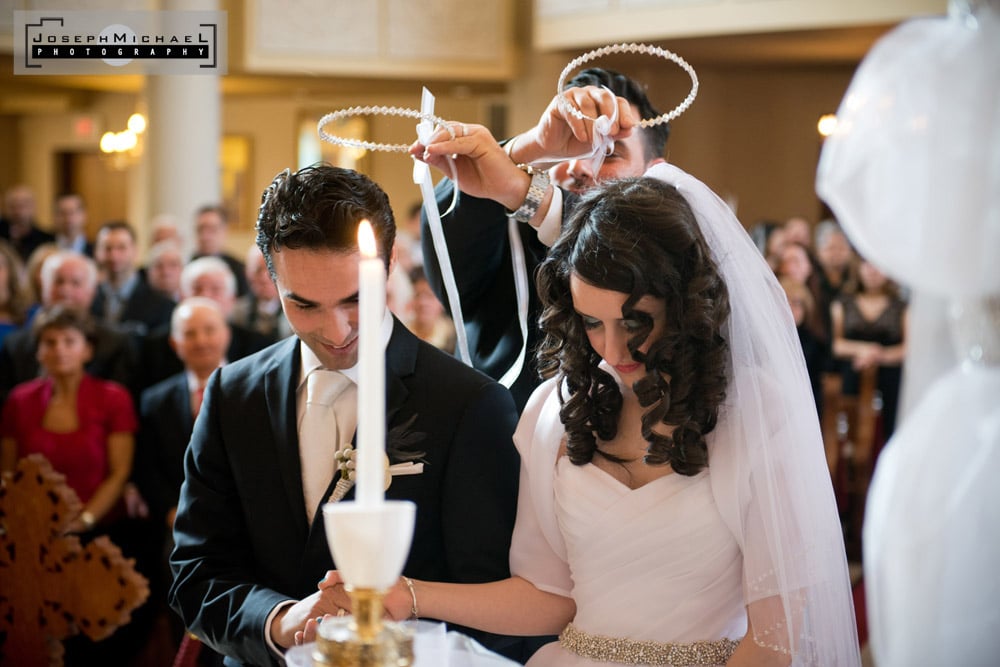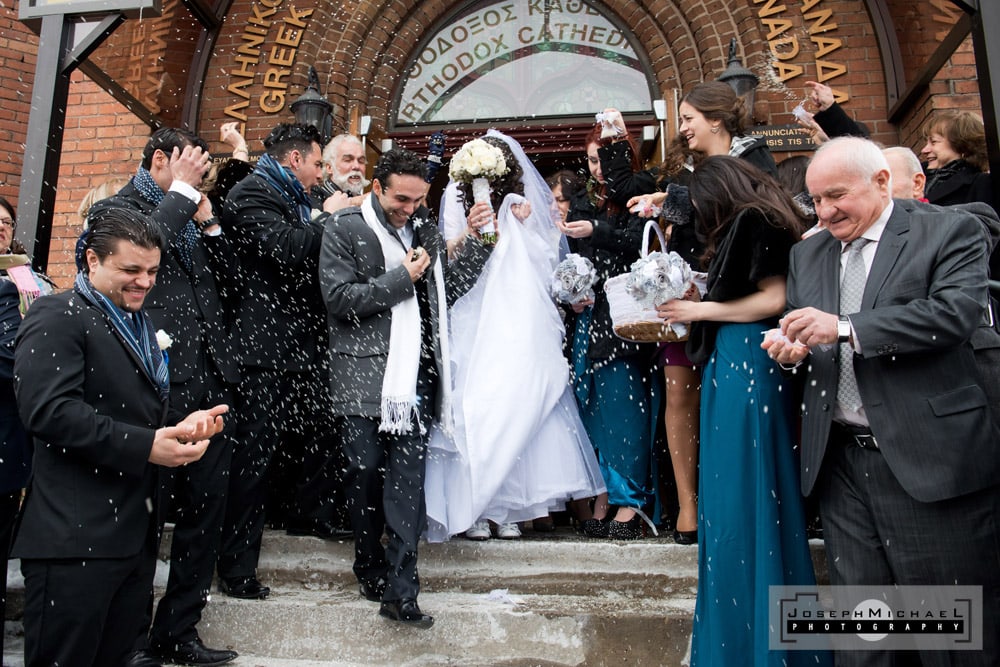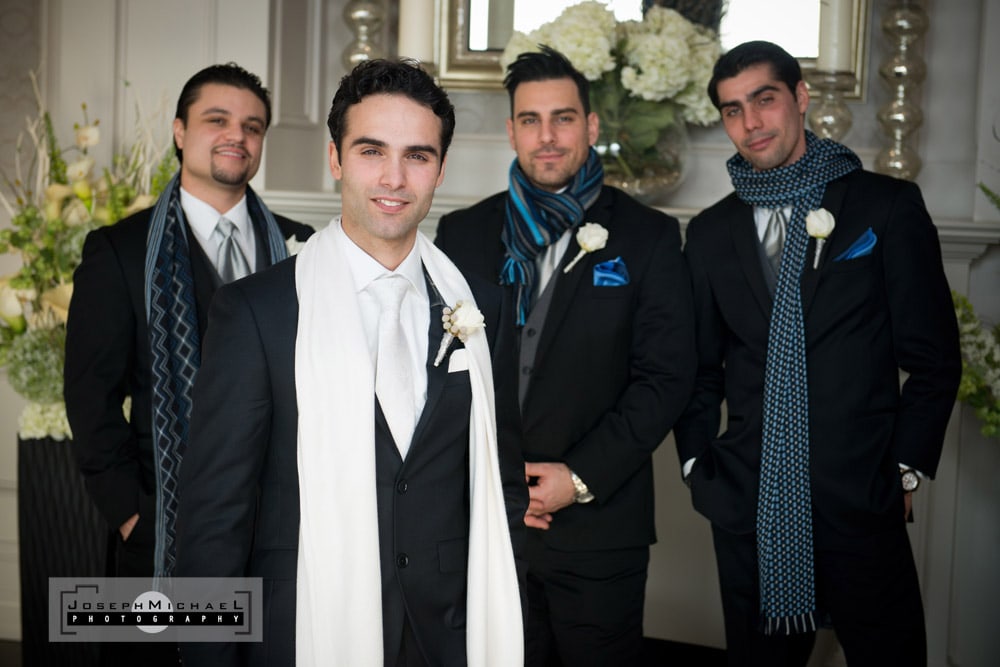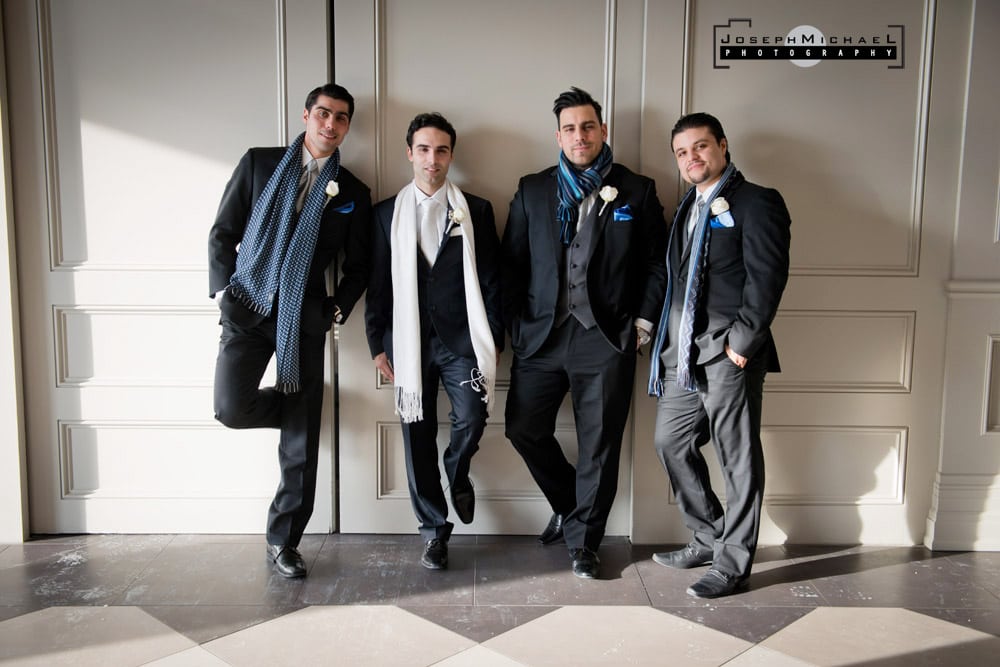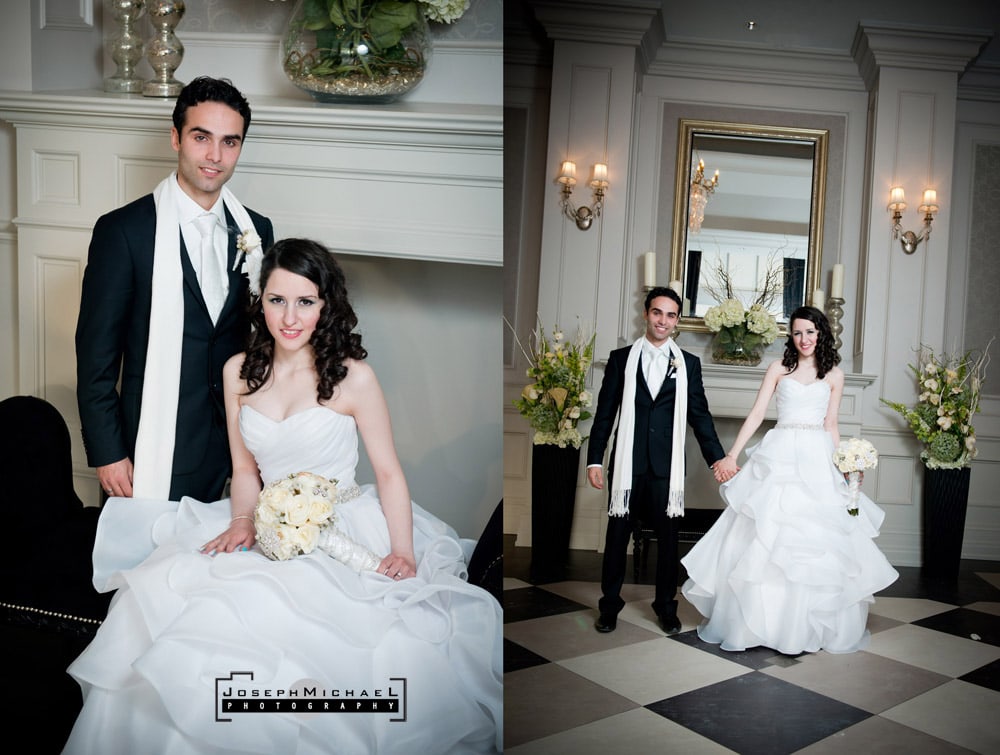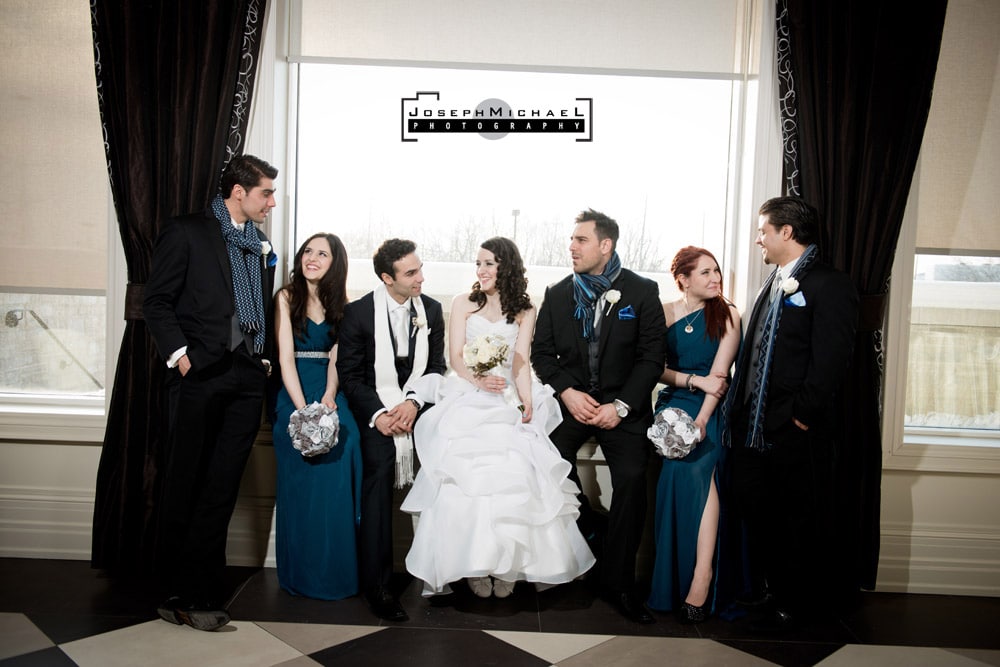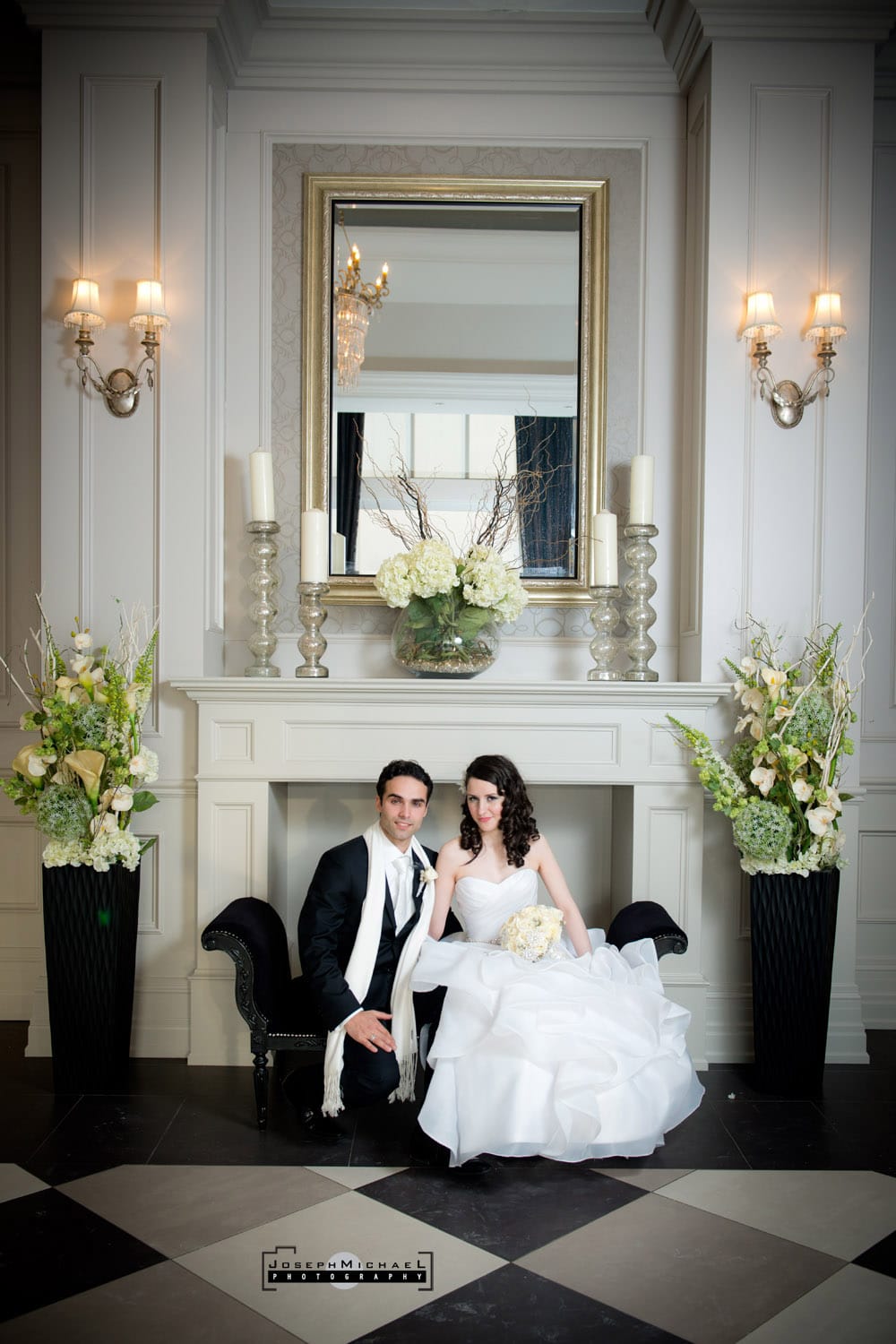 My favourite, grilled halloumi!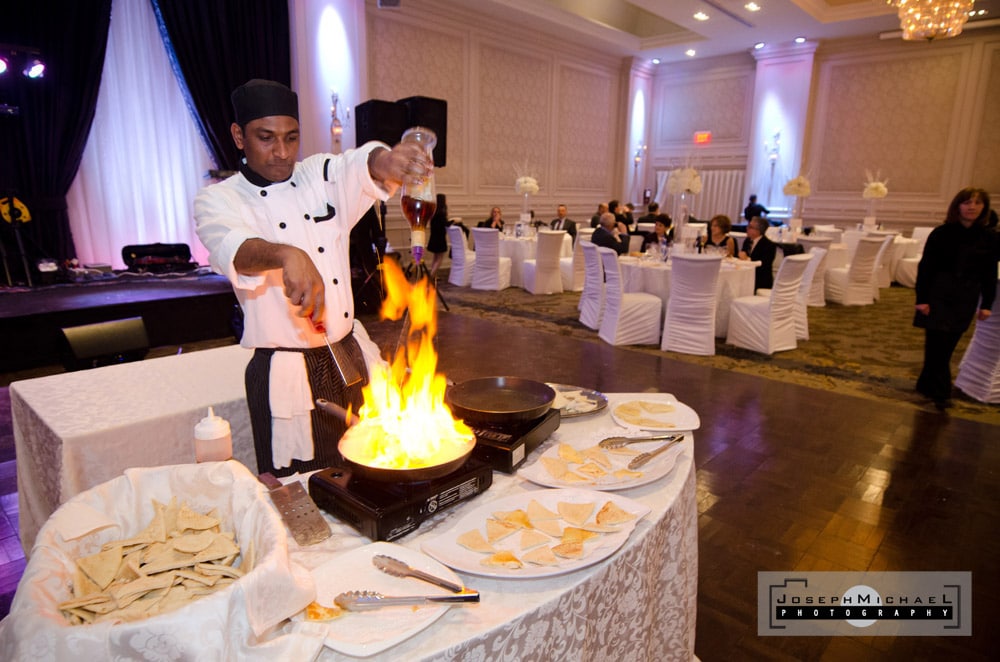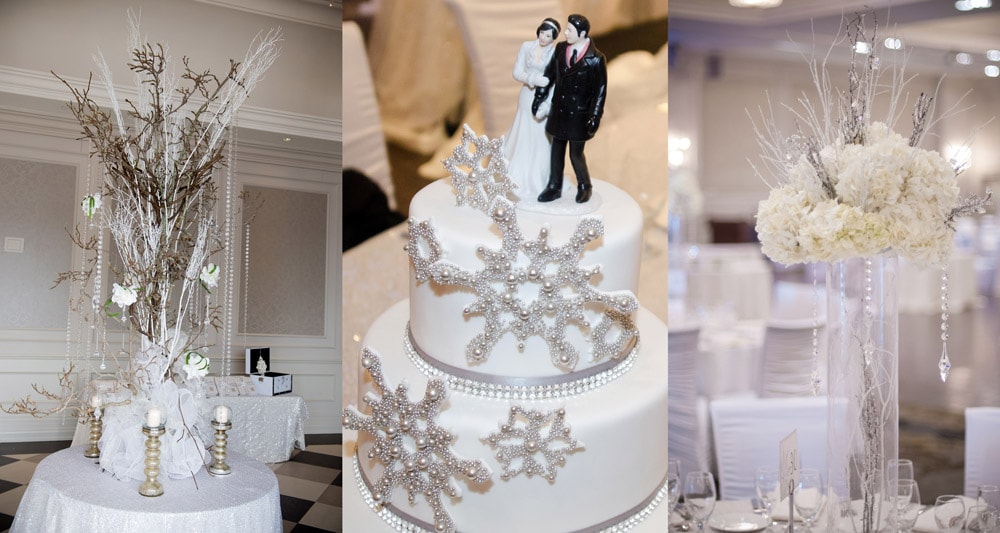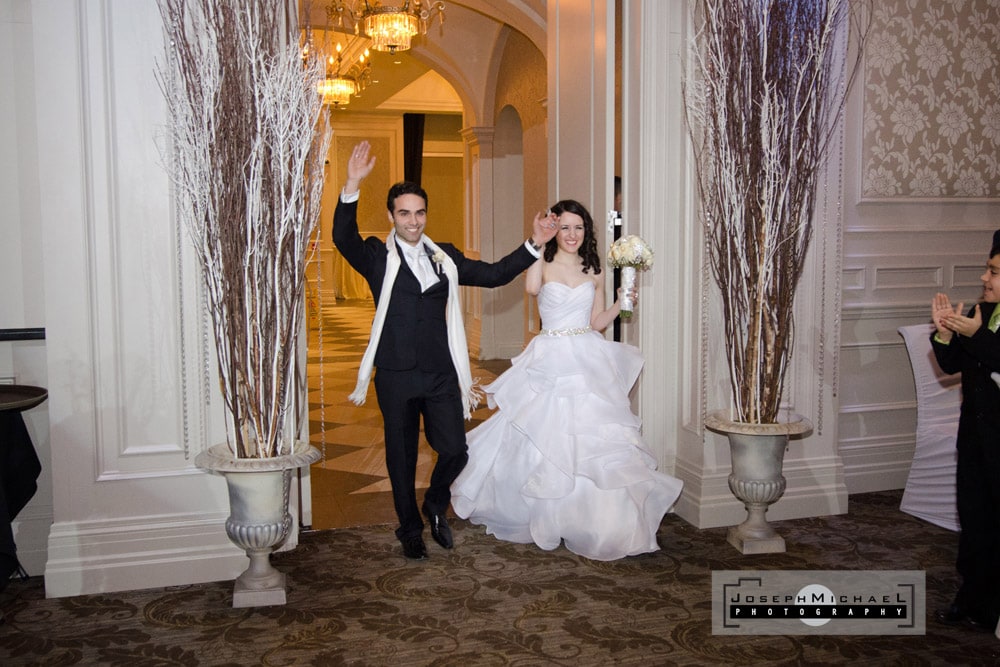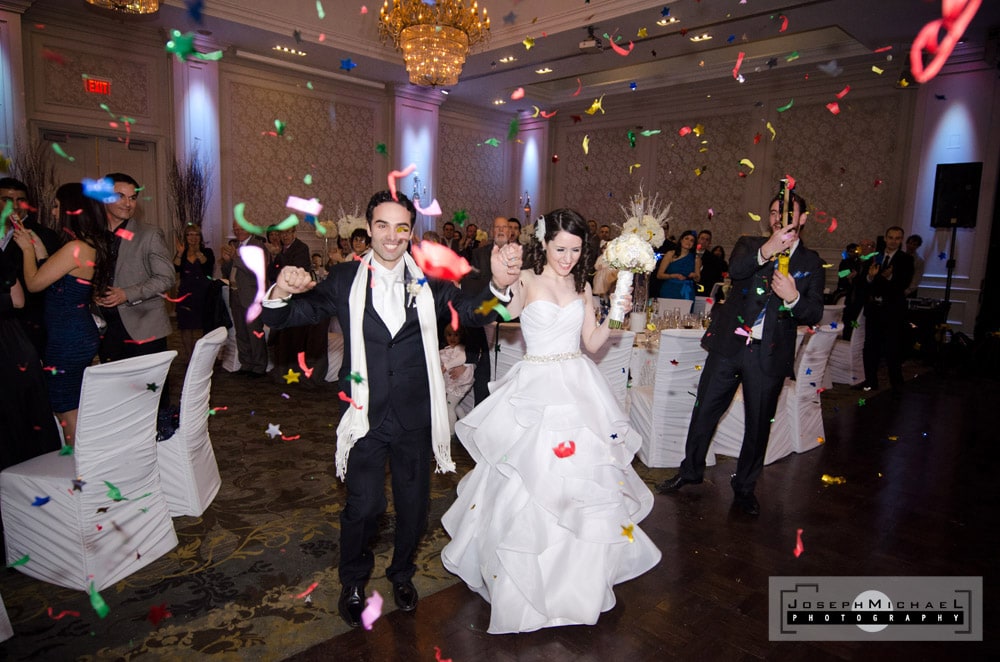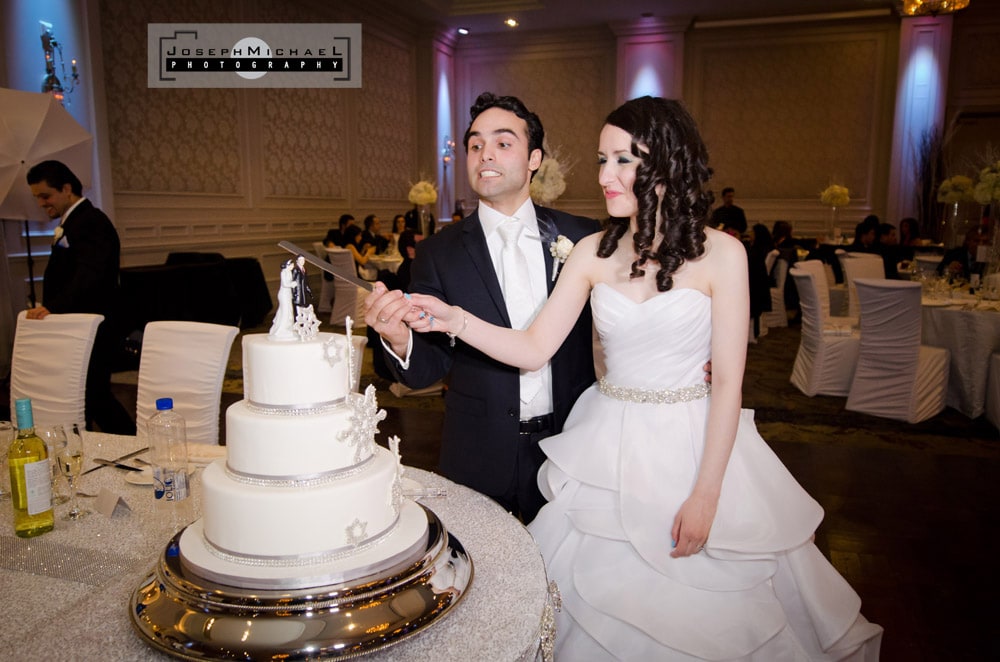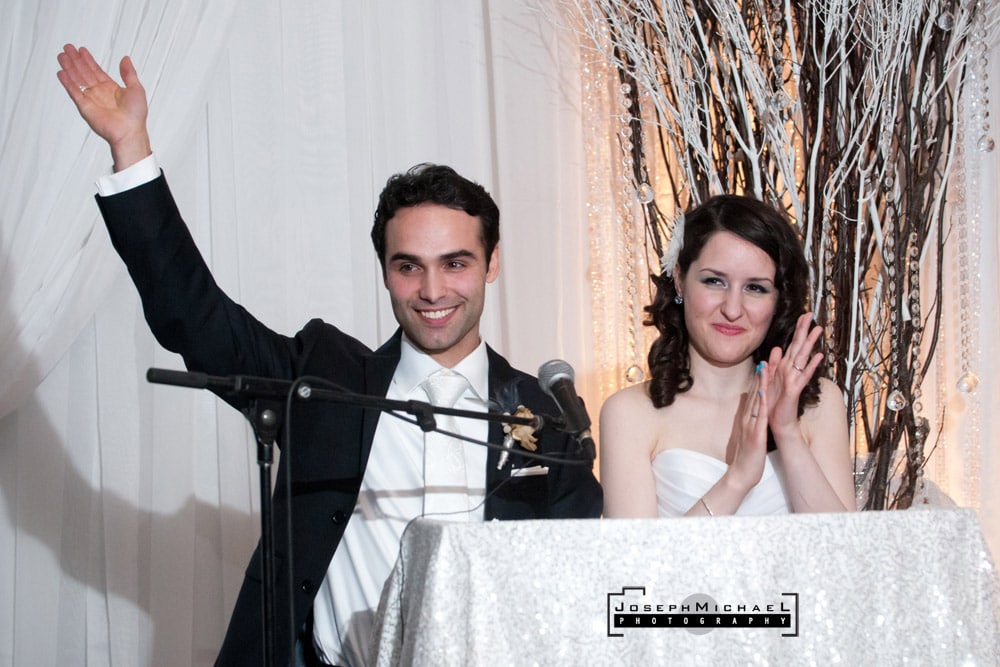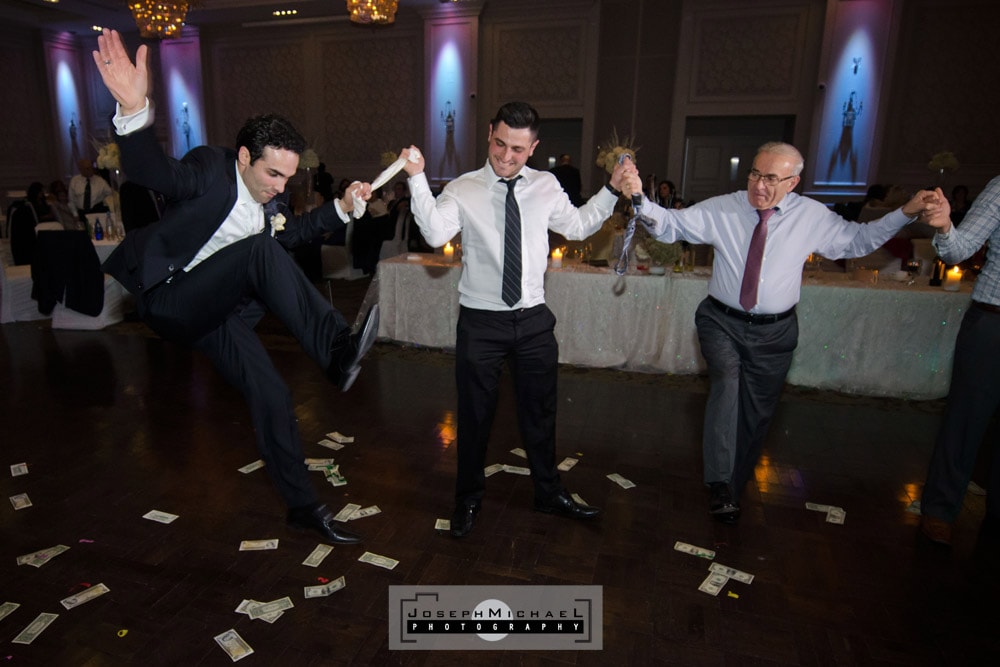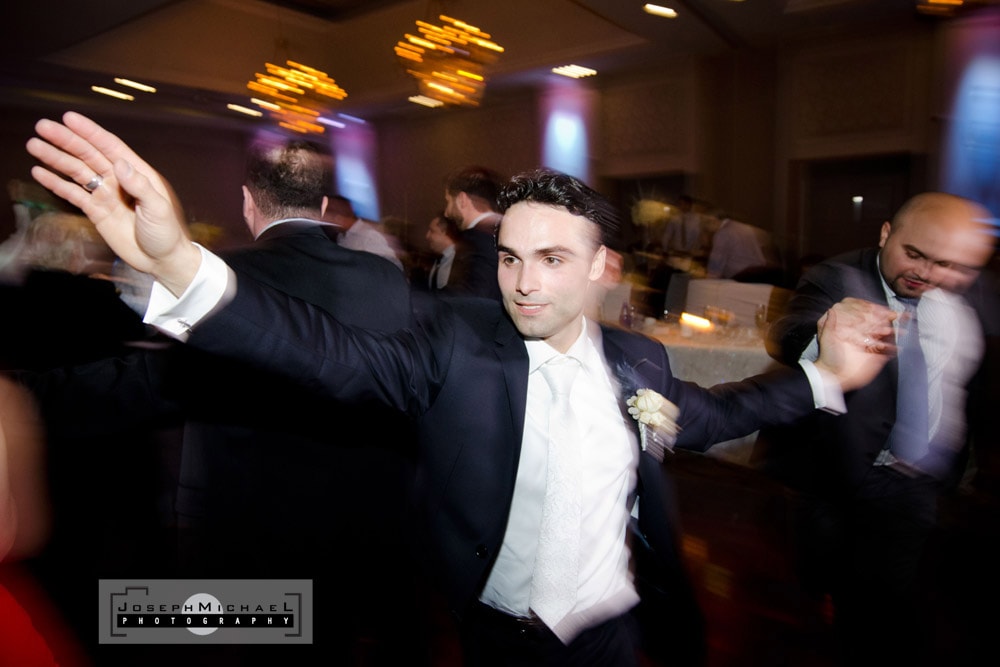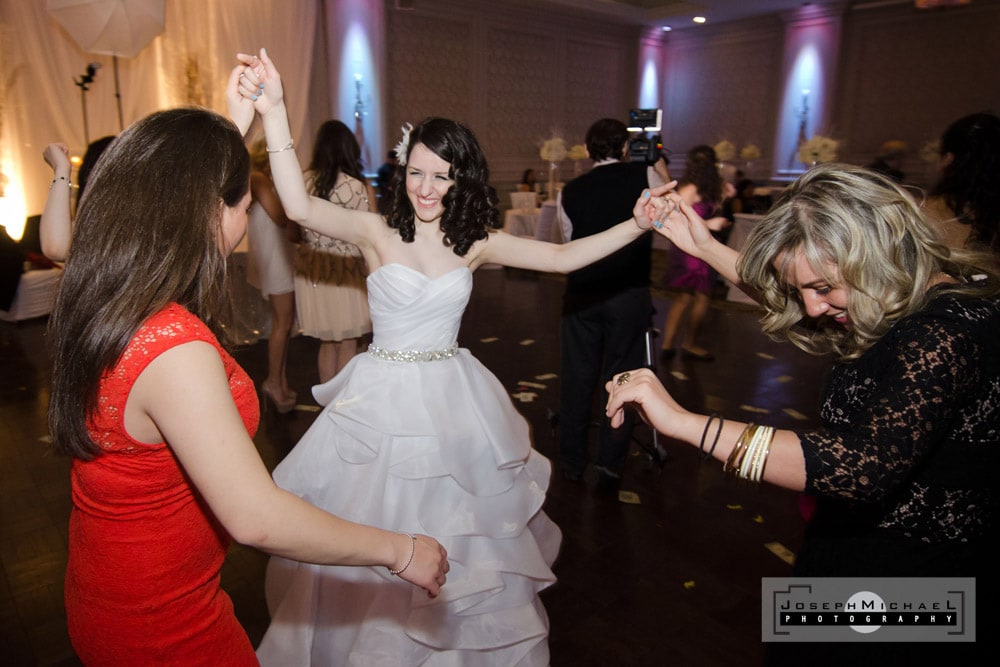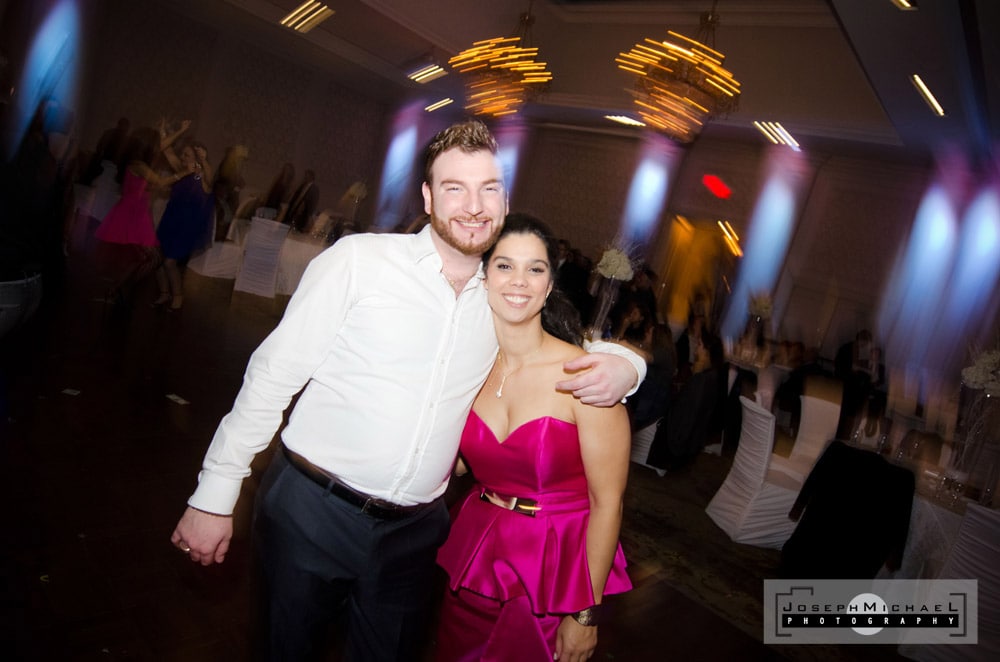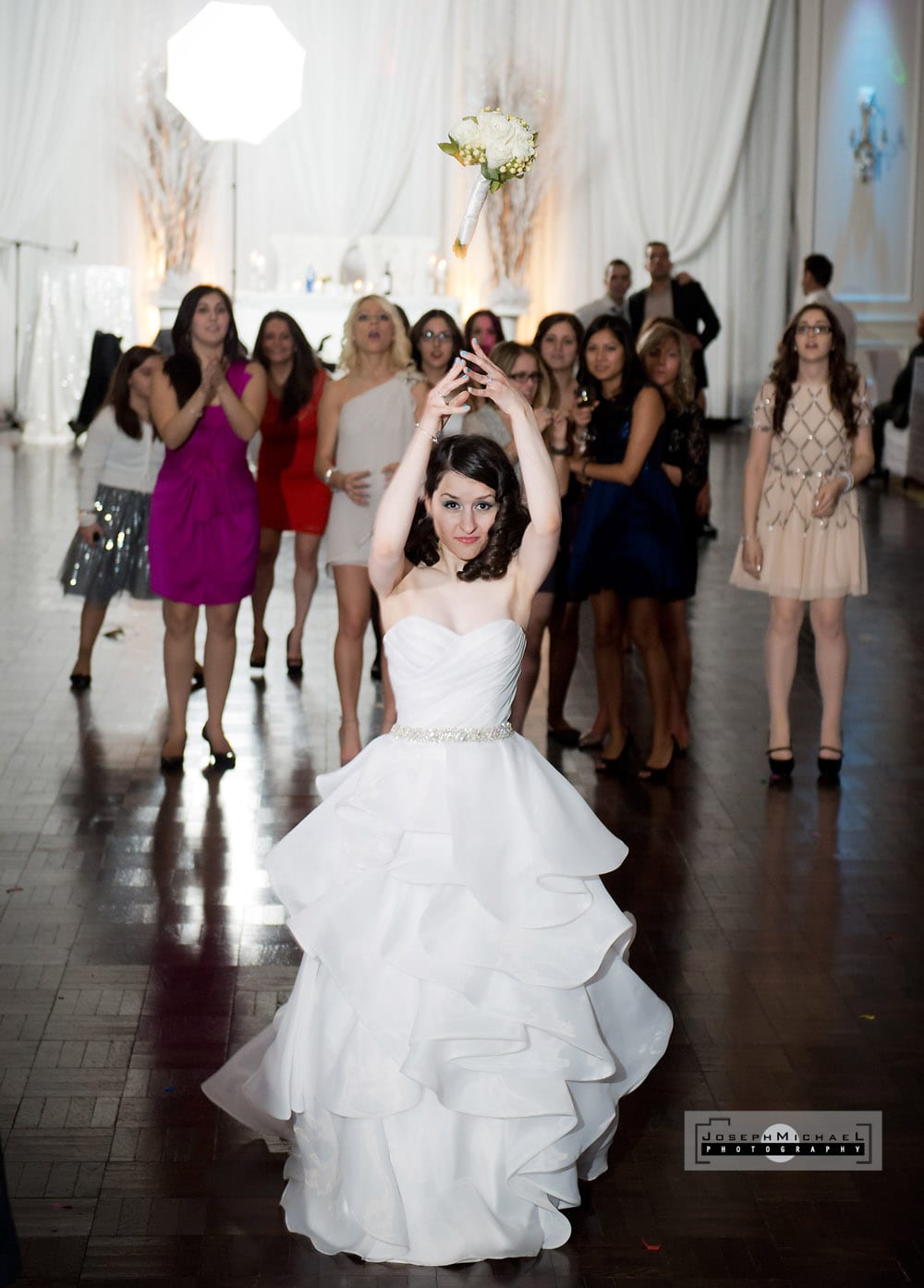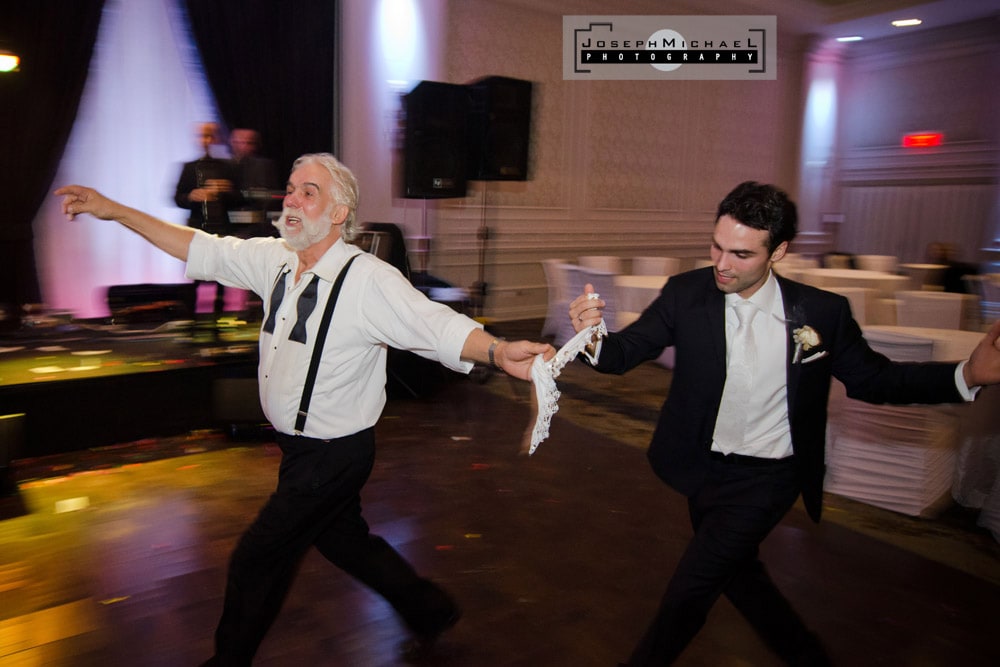 A few photos in this series were taken by one of the excellent second shooters I use for weddings, Jen Short. You can find her work at JenShortPhotography.com